GEL-CUMULUS 19 (2A)
Women's GEL-CUMULUS 19 (2A) narrow fit neutral pronation road running shoe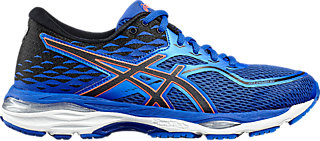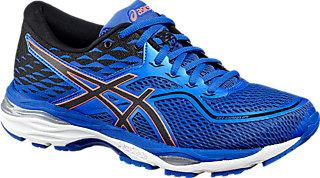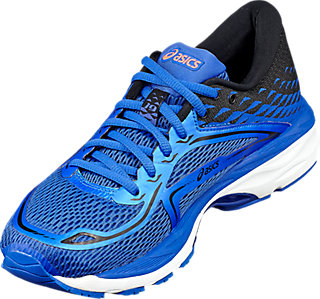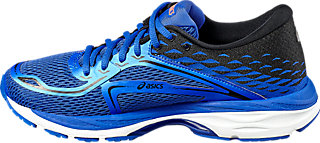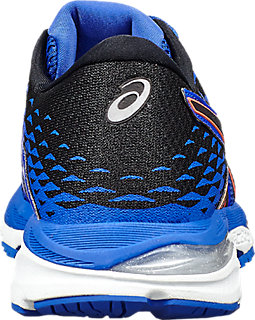 TAP TO ZOOM
Hover to zoom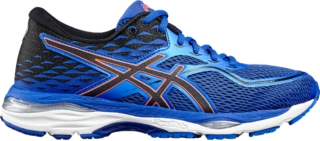 Running Shoes
| MEN | | | | | | | | | | | | | | | | | | | | | | |
| --- | --- | --- | --- | --- | --- | --- | --- | --- | --- | --- | --- | --- | --- | --- | --- | --- | --- | --- | --- | --- | --- | --- |
| UK | 3 | 3.5 | 4 | 4.5 | 5 | 5.5 | 6 | 6.5 | 7 | 7.5 | 8 | 8.5 | 9 | 9.5 | 10 | 10.5 | 11 | 11.5 | 12 | 13 | 14 | 15 |
| EU | 36 | 37 | 37.5 | 38 | 39 | 39.5 | 40 | 40.5 | 41.5 | 42 | 42.5 | 43.5 | 44 | 44.5 | 45 | 46 | 46.5 | 47 | 48 | 49 | 50.5 | 51.5 |
| CM | 22.5 | 23 | 23.5 | 24 | 24.5 | 25 | 25.25 | 25.5 | 26 | 26.5 | 27 | 27.5 | 28 | 28.25 | 28.5 | 29 | 29.5 | 30 | 30.5 | 31 | 32 | 33 |
| US | 4 | 4.5 | 5 | 5.5 | 6 | 6.5 | 7 | 7.5 | 8 | 8.5 | 9 | 9.5 | 10 | 10.5 | 11 | 11.5 | 12 | 12.5 | 13 | 14 | 15 | 16 |
Back to top
| WOMEN | | | | | | | | | | | | | | | |
| --- | --- | --- | --- | --- | --- | --- | --- | --- | --- | --- | --- | --- | --- | --- | --- |
| UK | 3 | 3.5 | 4 | 4.5 | 5 | 5.5 | 6 | 6.5 | 7 | 7.5 | 8 | 8.5 | 9 | 9.5 | 10 |
| EU | 35.5 | 36 | 37 | 37.5 | 38 | 39 | 39.5 | 40 | 40.5 | 41.5 | 42 | 42.5 | 43.5 | 44 | 44.5 |
| CM | 22 | 22.5 | 23 | 23.5 | 24 | 24.5 | 25 | 25.25 | 25.5 | 26 | 26.5 | 27 | 27.5 | 28 | 28.5 |
| US | 5 | 5.5 | 6 | 6.5 | 7 | 7.5 | 8 | 8.5 | 9 | 9.5 | 10 | 10.5 | 11 | 11.5 | 12 |
Back to top
| KIDS | | | | | | | | | | | | | | | | | | | | | |
| --- | --- | --- | --- | --- | --- | --- | --- | --- | --- | --- | --- | --- | --- | --- | --- | --- | --- | --- | --- | --- | --- |
| UK | K9 | K9H | K10 | K10H | K11 | K11H | K12 | K12H | K13 | K13.5 | 1 | 1.5 | 2 | 2.5 | 3 | 3.5 | 4 | 4.5 | 5 | 5.5 | 6 |
| EU | 27 | 28 | 28.5 | 29.5 | 30 | 30.5 | 31.5 | 32 | 32.5 | 33 | 33.5 | 34.5 | 35 | 35.5 | 36 | 37 | 37.5 | 38 | 39 | 39.5 | 40 |
| CM | 17 | 17.75 | 17.5 | 18 | 18.5 | 19 | 19.5 | 19.75 | 20 | 20.5 | 21 | 21.5 | 22 | 22.25 | 22.5 | 23 | 23.5 | 24 | 24.5 | 25 | 25.5 |
| US | K10 | K10H | K11 | K11H | K12 | K12H | K13 | K13H | 1 | 1.5 | 2 | 2.5 | 3 | 3.5 | 4 | 4.5 | 5 | 5.5 | 6 | 6.5 | 7 |
Back to top
TRACK & FIELD
UK
K11
K12
K12H
K13
K13H
1
1.5
2
2.5
3
3.5
4
4.5
5
5.5
6
6.5
7
7.5
8
8.5
9
EU
30
30.5
31.5
32.5
33
33.5
34.5
35
35.5
36
37
37.5
38
39
39.5
40
40.5
41
41.5
42
42.5
43
CM
19
19.5
20
20.5
21
21.5
22
22.5
22.8
23
23.5
24
24.5
25
25.25
25.5
26
26.5
27
27.5
28
28.5
US
K12
K13
K13H
1
1.5
2
2.5
3
3.5
4
4.5
5
5.5
6
6.5
7
7.5
8
8.5
9
9.5
10
UK
10
10.5
11
11.5
12
12.5
13
13.5
EU
44.5
45
46
46.5
47
48
48.5
49
CM
28.75
29
29.5
30
30.5
31
31.25
31.5
US
10.5
11
11.5
12
12.5
13
13.5
14
Core Performance Shoes
| MEN | | | | | | | | | | | | | | | | | | | | | | |
| --- | --- | --- | --- | --- | --- | --- | --- | --- | --- | --- | --- | --- | --- | --- | --- | --- | --- | --- | --- | --- | --- | --- |
| UK | 3 | 3.5 | 4 | 4.5 | 5 | 5.5 | 6 | 6.5 | 7 | 7.5 | 8 | 8.5 | 9 | 9.5 | 10 | 10.5 | 11 | 11.5 | 12 | 13 | 14 | 15 |
| EU | 36 | 37 | 37.5 | 38 | 39 | 39.5 | 40 | 40.5 | 41.5 | 42 | 42.5 | 43.5 | 44 | 44.5 | 45 | 46 | 46.5 | 47 | 48 | 49 | 50.5 | 51.5 |
| CM | 22.5 | 23 | 23.5 | 24 | 24.5 | 25 | 25.25 | 25.5 | 26 | 26.5 | 27 | 27.5 | 28 | 28.25 | 28.5 | 29 | 29.5 | 30 | 30.5 | 31 | 32 | 33 |
| US | 4 | 4.5 | 5 | 5.5 | 6 | 6.5 | 7 | 7.5 | 8 | 8.5 | 9 | 9.5 | 10 | 10.5 | 11 | 11.5 | 12 | 12.5 | 13 | 14 | 15 | 16 |
Back to top
| WOMEN | | | | | | | | | | | | | | | | |
| --- | --- | --- | --- | --- | --- | --- | --- | --- | --- | --- | --- | --- | --- | --- | --- | --- |
| UK | 3 | 3.5 | 4 | 4.5 | 5 | 5.5 | 6 | 6.5 | 7 | 7.5 | 8 | 8.5 | 9 | 9.5 | 10 | 10.5 |
| EU | 35.5 | 36 | 37 | 37.5 | 38 | 39 | 39.5 | 40 | 40.5 | 41.5 | 42 | 42.5 | 43.5 | 44 | 44.5 | 45 |
| CM | 22 | 22.5 | 23 | 23.5 | 24 | 24.5 | 25 | 25.25 | 25.5 | 26 | 26.5 | 27 | 27.5 | 28 | 28.5 | 29 |
| US | 5 | 5.5 | 6 | 6.5 | 7 | 7.5 | 8 | 8.5 | 9 | 9.5 | 10 | 10.5 | 11 | 11.5 | 12 | 13 |
Back to top
| KIDS | | | | | | | | | | | | | | | | | | | | | |
| --- | --- | --- | --- | --- | --- | --- | --- | --- | --- | --- | --- | --- | --- | --- | --- | --- | --- | --- | --- | --- | --- |
| UK | K9 | K9H | K10 | K10H | K11 | K11H | K12 | K12H | K13 | K13.5 | 1 | 1.5 | 2 | 2.5 | 3 | 3.5 | 4 | 4.5 | 5 | 5.5 | 6 |
| EU | 27 | 28 | 28.5 | 29.5 | 30 | 30.5 | 31.5 | 32 | 32.5 | 33 | 33.5 | 34.5 | 35 | 35.5 | 36 | 37 | 37.5 | 38 | 39 | 39.5 | 40 |
| CM | 17 | 17.75 | 17.5 | 18 | 18.5 | 19 | 19.5 | 19.75 | 20 | 20.5 | 21 | 21.5 | 22 | 22.25 | 22.5 | 23 | 23.5 | 24 | 24.5 | 25 | 25.5 |
| US | K10 | K10H | K11 | K11H | K12 | K12H | K13 | K13H | 1 | 1.5 | 2 | 2.5 | 3 | 3.5 | 4 | 4.5 | 5 | 5.5 | 6 | 6.5 | 7 |
The standard (medium) width for women is B, while the standard width for men is D. Shoe boxes and labels will only identify widths other than standard. Within the shoes, wide and narrow widths are identified on the label, underneath the tongue — ie. T005N(2E).
When is additional width needed?
Visible stretching or bulging on the outsides of forefoot materials is a good indicator that additional width may be needed. These sizes are available in many of our Running and Training shoes. In some cases, men can wear women's styles to achieve a narrow fit and women can wear men's to get a wide. If this is needed, please use the references above to determine comparable size lengths.
Please note that the differences of width between narrow, standard, wide, and extra wide are usually only a couple millimeters and are proportional to the size of the shoe. Most additional width will be found in the forefoot .
| | | |
| --- | --- | --- |
| MEN/KIDS | | WOMEN |
| | 2A | NARROW |
| NARROW | B | STANDARD |
| STANDARD | D | WIDE |
| WIDE | 2E | EXTRA WIDE |
| EXTRA WIDE | 4E | |
Added to Your Cart

item(s) added to your cart

total:

Continue Shopping
In Stock
---
YOU MAY ALSO LIKE
GEL-CUMULUS 19 (2A)
Product details
For neutral pronation, medium to high mileage runners the narrow fit GEL-CUMULUS 19 (2A) is the go-to performance shoe for women. With new improved forefoot overlays, SpEVA 45 insole and a reduced heel height the new version GEL-CUMULUS is made for a comfortable road run at any pace.
The Impact Guidance System (I.G.S) enables your feet to move in a more natural manner and to enhance natural gait, while the visible rear foot and fore foot GEL offers high impact cushioning with every step.
Updated features:
Improved reinforced forefoot overlays
New SpEVA 45 insole
New Ortholite Sockliner
Reduced seams
Reduced heel height
Improved heel lining
Weight
320g
2A narrower fit
10mm heel drop
Medium to high mileage runners
Neutral pronation running shoe
SpEVA N-Solyte
IGS
Fluidride
Guidance line
Trusstic
Visible rear foot and fore foot GEL
Delivery and returns
We deliver throughout the UK, Monday-Friday, excluding UK bank holidays. Please note we do not deliver to the Isle of Man, Channel Islands or BFPOs.

Delivery methods are:
Free - Standard - 3-5 working days delivery*
£13,50 - Express - 1-2 working days delivery*
*Orders placed after 2 p.m. will not be processed until the following working day.
Merchandise purchased on asics.com may be returned for a refund within 30 days of the date of purchase, as long at it meets the necessary conditions. To see the returns conditions and information in full please visit the
Returns information
page.