GEL-HOCKEY NEO 4
Men's GEL-HOCKEY NEO 4 hockey shoes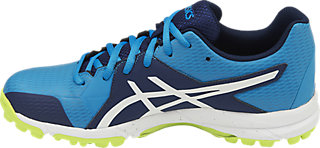 TAP TO ZOOM
Hover to zoom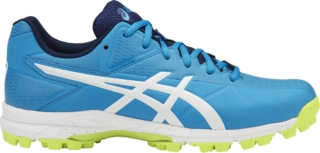 Running Shoes
| MEN | | | | | | | | | | | | | | | | | | | | | | |
| --- | --- | --- | --- | --- | --- | --- | --- | --- | --- | --- | --- | --- | --- | --- | --- | --- | --- | --- | --- | --- | --- | --- |
| UK | 3 | 3.5 | 4 | 4.5 | 5 | 5.5 | 6 | 6.5 | 7 | 7.5 | 8 | 8.5 | 9 | 9.5 | 10 | 10.5 | 11 | 11.5 | 12 | 13 | 14 | 15 |
| EU | 36 | 37 | 37.5 | 38 | 39 | 39.5 | 40 | 40.5 | 41.5 | 42 | 42.5 | 43.5 | 44 | 44.5 | 45 | 46 | 46.5 | 47 | 48 | 49 | 50.5 | 51.5 |
| CM | 22.5 | 23 | 23.5 | 24 | 24.5 | 25 | 25.25 | 25.5 | 26 | 26.5 | 27 | 27.5 | 28 | 28.25 | 28.5 | 29 | 29.5 | 30 | 30.5 | 31 | 32 | 33 |
| US | 4 | 4.5 | 5 | 5.5 | 6 | 6.5 | 7 | 7.5 | 8 | 8.5 | 9 | 9.5 | 10 | 10.5 | 11 | 11.5 | 12 | 12.5 | 13 | 14 | 15 | 16 |
Back to top
| WOMEN | | | | | | | | | | | | | | | |
| --- | --- | --- | --- | --- | --- | --- | --- | --- | --- | --- | --- | --- | --- | --- | --- |
| UK | 3 | 3.5 | 4 | 4.5 | 5 | 5.5 | 6 | 6.5 | 7 | 7.5 | 8 | 8.5 | 9 | 9.5 | 10 |
| EU | 35.5 | 36 | 37 | 37.5 | 38 | 39 | 39.5 | 40 | 40.5 | 41.5 | 42 | 42.5 | 43.5 | 44 | 44.5 |
| CM | 22 | 22.5 | 23 | 23.5 | 24 | 24.5 | 25 | 25.25 | 25.5 | 26 | 26.5 | 27 | 27.5 | 28 | 28.5 |
| US | 5 | 5.5 | 6 | 6.5 | 7 | 7.5 | 8 | 8.5 | 9 | 9.5 | 10 | 10.5 | 11 | 11.5 | 12 |
Back to top
| KIDS | | | | | | | | | | | | | | | | | | | | | |
| --- | --- | --- | --- | --- | --- | --- | --- | --- | --- | --- | --- | --- | --- | --- | --- | --- | --- | --- | --- | --- | --- |
| UK | K9 | K9H | K10 | K10H | K11 | K11H | K12 | K12H | K13 | K13.5 | 1 | 1.5 | 2 | 2.5 | 3 | 3.5 | 4 | 4.5 | 5 | 5.5 | 6 |
| EU | 27 | 28 | 28.5 | 29.5 | 30 | 30.5 | 31.5 | 32 | 32.5 | 33 | 33.5 | 34.5 | 35 | 35.5 | 36 | 37 | 37.5 | 38 | 39 | 39.5 | 40 |
| CM | 17 | 17.75 | 17.5 | 18 | 18.5 | 19 | 19.5 | 19.75 | 20 | 20.5 | 21 | 21.5 | 22 | 22.25 | 22.5 | 23 | 23.5 | 24 | 24.5 | 25 | 25.5 |
| US | K10 | K10H | K11 | K11H | K12 | K12H | K13 | K13H | 1 | 1.5 | 2 | 2.5 | 3 | 3.5 | 4 | 4.5 | 5 | 5.5 | 6 | 6.5 | 7 |
Back to top
TRACK & FIELD
UK
K11
K12
K12H
K13
K13H
1
1.5
2
2.5
3
3.5
4
4.5
5
5.5
6
6.5
7
7.5
8
8.5
9
EU
30
30.5
31.5
32.5
33
33.5
34.5
35
35.5
36
37
37.5
38
39
39.5
40
40.5
41
41.5
42
42.5
43
CM
19
19.5
20
20.5
21
21.5
22
22.5
22.8
23
23.5
24
24.5
25
25.25
25.5
26
26.5
27
27.5
28
28.5
US
K12
K13
K13H
1
1.5
2
2.5
3
3.5
4
4.5
5
5.5
6
6.5
7
7.5
8
8.5
9
9.5
10
UK
10
10.5
11
11.5
12
12.5
13
13.5
EU
44.5
45
46
46.5
47
48
48.5
49
CM
28.75
29
29.5
30
30.5
31
31.25
31.5
US
10.5
11
11.5
12
12.5
13
13.5
14
Core Performance Shoes
| MEN | | | | | | | | | | | | | | | | | | | | | | |
| --- | --- | --- | --- | --- | --- | --- | --- | --- | --- | --- | --- | --- | --- | --- | --- | --- | --- | --- | --- | --- | --- | --- |
| UK | 3 | 3.5 | 4 | 4.5 | 5 | 5.5 | 6 | 6.5 | 7 | 7.5 | 8 | 8.5 | 9 | 9.5 | 10 | 10.5 | 11 | 11.5 | 12 | 13 | 14 | 15 |
| EU | 36 | 37 | 37.5 | 38 | 39 | 39.5 | 40 | 40.5 | 41.5 | 42 | 42.5 | 43.5 | 44 | 44.5 | 45 | 46 | 46.5 | 47 | 48 | 49 | 50.5 | 51.5 |
| CM | 22.5 | 23 | 23.5 | 24 | 24.5 | 25 | 25.25 | 25.5 | 26 | 26.5 | 27 | 27.5 | 28 | 28.25 | 28.5 | 29 | 29.5 | 30 | 30.5 | 31 | 32 | 33 |
| US | 4 | 4.5 | 5 | 5.5 | 6 | 6.5 | 7 | 7.5 | 8 | 8.5 | 9 | 9.5 | 10 | 10.5 | 11 | 11.5 | 12 | 12.5 | 13 | 14 | 15 | 16 |
Back to top
| WOMEN | | | | | | | | | | | | | | | | |
| --- | --- | --- | --- | --- | --- | --- | --- | --- | --- | --- | --- | --- | --- | --- | --- | --- |
| UK | 3 | 3.5 | 4 | 4.5 | 5 | 5.5 | 6 | 6.5 | 7 | 7.5 | 8 | 8.5 | 9 | 9.5 | 10 | 10.5 |
| EU | 35.5 | 36 | 37 | 37.5 | 38 | 39 | 39.5 | 40 | 40.5 | 41.5 | 42 | 42.5 | 43.5 | 44 | 44.5 | 45 |
| CM | 22 | 22.5 | 23 | 23.5 | 24 | 24.5 | 25 | 25.25 | 25.5 | 26 | 26.5 | 27 | 27.5 | 28 | 28.5 | 29 |
| US | 5 | 5.5 | 6 | 6.5 | 7 | 7.5 | 8 | 8.5 | 9 | 9.5 | 10 | 10.5 | 11 | 11.5 | 12 | 13 |
Back to top
| KIDS | | | | | | | | | | | | | | | | | | | | | |
| --- | --- | --- | --- | --- | --- | --- | --- | --- | --- | --- | --- | --- | --- | --- | --- | --- | --- | --- | --- | --- | --- |
| UK | K9 | K9H | K10 | K10H | K11 | K11H | K12 | K12H | K13 | K13.5 | 1 | 1.5 | 2 | 2.5 | 3 | 3.5 | 4 | 4.5 | 5 | 5.5 | 6 |
| EU | 27 | 28 | 28.5 | 29.5 | 30 | 30.5 | 31.5 | 32 | 32.5 | 33 | 33.5 | 34.5 | 35 | 35.5 | 36 | 37 | 37.5 | 38 | 39 | 39.5 | 40 |
| CM | 17 | 17.75 | 17.5 | 18 | 18.5 | 19 | 19.5 | 19.75 | 20 | 20.5 | 21 | 21.5 | 22 | 22.25 | 22.5 | 23 | 23.5 | 24 | 24.5 | 25 | 25.5 |
| US | K10 | K10H | K11 | K11H | K12 | K12H | K13 | K13H | 1 | 1.5 | 2 | 2.5 | 3 | 3.5 | 4 | 4.5 | 5 | 5.5 | 6 | 6.5 | 7 |
The standard (medium) width for women is B, while the standard width for men is D. Shoe boxes and labels will only identify widths other than standard. Within the shoes, wide and narrow widths are identified on the label, underneath the tongue — ie. T005N(2E).
When is additional width needed?
Visible stretching or bulging on the outsides of forefoot materials is a good indicator that additional width may be needed. These sizes are available in many of our Running and Training shoes. In some cases, men can wear women's styles to achieve a narrow fit and women can wear men's to get a wide. If this is needed, please use the references above to determine comparable size lengths.
Please note that the differences of width between narrow, standard, wide, and extra wide are usually only a couple millimeters and are proportional to the size of the shoe. Most additional width will be found in the forefoot .
| | | |
| --- | --- | --- |
| MEN/KIDS | | WOMEN |
| | 2A | NARROW |
| NARROW | B | STANDARD |
| STANDARD | D | WIDE |
| WIDE | 2E | EXTRA WIDE |
| EXTRA WIDE | 4E | |
Added to Your Cart

item(s) added to your cart

total:

Continue Shopping
In Stock
---
YOU MAY ALSO LIKE

GEL-HOCKEY NEO 4
Product details
The GEL-HOCKEY NEO 4 hockey shoes for men are designed for high-level hockey players with speed in mind. Flexibility, agility and support are all there too – but the real goal is to get you to the ball first and faster every time. Alongside its speed, the GEL-HOCKEY NEO 4 offers top-class grip, particularly on artificial grass pitches. Bigger studs on the lateral side let you manage more efficient and aggressive turns.
Get excellent 360° movement with an outsole pattern combines a running motion with side-to-side flexibility and a pivot point for greater agility. Enjoy lightweight comfort and protection with extra bounce in the midsole and GEL cushioning in the forefoot and heel while durable material protects you from the ball and stray sticks, and won't wear out when you dig your feet in.

Designed for speed
Grip sole for grass pitches
Bigger studs
Outsole pattern
Lightweight
GEL cushioning
Delivery and returns
We deliver throughout the UK, Monday-Friday, excluding UK bank holidays. Please note we do not deliver to the Isle of Man, Channel Islands or BFPOs.

Delivery methods are:
Free - Standard - 3-5 working days delivery*
£13,50 - Express - 1-2 working days delivery*
*Orders placed after 2 p.m. will not be processed until the following working day.
Merchandise purchased on asics.com may be returned for a refund within 30 days of the date of purchase, as long at it meets the necessary conditions. To see the returns conditions and information in full please visit the
Returns information
page.