GEL-SONOMA 3
Men's trail running shoe for low-medium mileage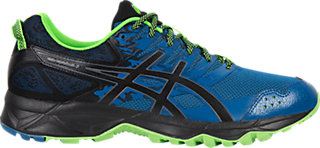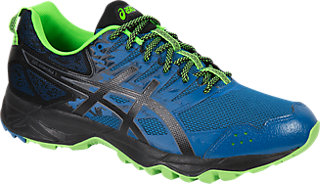 TAP TO ZOOM
Hover to zoom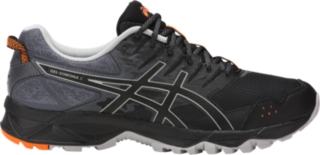 Running Shoes
| MEN | | | | | | | | | | | | | | | | | | | | | | |
| --- | --- | --- | --- | --- | --- | --- | --- | --- | --- | --- | --- | --- | --- | --- | --- | --- | --- | --- | --- | --- | --- | --- |
| UK | 3 | 3.5 | 4 | 4.5 | 5 | 5.5 | 6 | 6.5 | 7 | 7.5 | 8 | 8.5 | 9 | 9.5 | 10 | 10.5 | 11 | 11.5 | 12 | 13 | 14 | 15 |
| EU | 36 | 37 | 37.5 | 38 | 39 | 39.5 | 40 | 40.5 | 41.5 | 42 | 42.5 | 43.5 | 44 | 44.5 | 45 | 46 | 46.5 | 47 | 48 | 49 | 50.5 | 51.5 |
| CM | 22.5 | 23 | 23.5 | 24 | 24.5 | 25 | 25.25 | 25.5 | 26 | 26.5 | 27 | 27.5 | 28 | 28.25 | 28.5 | 29 | 29.5 | 30 | 30.5 | 31 | 32 | 33 |
| US | 4 | 4.5 | 5 | 5.5 | 6 | 6.5 | 7 | 7.5 | 8 | 8.5 | 9 | 9.5 | 10 | 10.5 | 11 | 11.5 | 12 | 12.5 | 13 | 14 | 15 | 16 |
Back to top
| WOMEN | | | | | | | | | | | | | | | |
| --- | --- | --- | --- | --- | --- | --- | --- | --- | --- | --- | --- | --- | --- | --- | --- |
| UK | 3 | 3.5 | 4 | 4.5 | 5 | 5.5 | 6 | 6.5 | 7 | 7.5 | 8 | 8.5 | 9 | 9.5 | 10 |
| EU | 35.5 | 36 | 37 | 37.5 | 38 | 39 | 39.5 | 40 | 40.5 | 41.5 | 42 | 42.5 | 43.5 | 44 | 44.5 |
| CM | 22 | 22.5 | 23 | 23.5 | 24 | 24.5 | 25 | 25.25 | 25.5 | 26 | 26.5 | 27 | 27.5 | 28 | 28.5 |
| US | 5 | 5.5 | 6 | 6.5 | 7 | 7.5 | 8 | 8.5 | 9 | 9.5 | 10 | 10.5 | 11 | 11.5 | 12 |
Back to top
| KIDS | | | | | | | | | | | | | | | | | | | | | |
| --- | --- | --- | --- | --- | --- | --- | --- | --- | --- | --- | --- | --- | --- | --- | --- | --- | --- | --- | --- | --- | --- |
| UK | K9 | K9H | K10 | K10H | K11 | K11H | K12 | K12H | K13 | K13.5 | 1 | 1.5 | 2 | 2.5 | 3 | 3.5 | 4 | 4.5 | 5 | 5.5 | 6 |
| EU | 27 | 28 | 28.5 | 29.5 | 30 | 30.5 | 31.5 | 32 | 32.5 | 33 | 33.5 | 34.5 | 35 | 35.5 | 36 | 37 | 37.5 | 38 | 39 | 39.5 | 40 |
| CM | 17 | 17.75 | 17.5 | 18 | 18.5 | 19 | 19.5 | 19.75 | 20 | 20.5 | 21 | 21.5 | 22 | 22.25 | 22.5 | 23 | 23.5 | 24 | 24.5 | 25 | 25.5 |
| US | K10 | K10H | K11 | K11H | K12 | K12H | K13 | K13H | 1 | 1.5 | 2 | 2.5 | 3 | 3.5 | 4 | 4.5 | 5 | 5.5 | 6 | 6.5 | 7 |
Back to top
TRACK & FIELD
UK
K11
K12
K12H
K13
K13H
1
1.5
2
2.5
3
3.5
4
4.5
5
5.5
6
6.5
7
7.5
8
8.5
9
EU
30
30.5
31.5
32.5
33
33.5
34.5
35
35.5
36
37
37.5
38
39
39.5
40
40.5
41
41.5
42
42.5
43
CM
19
19.5
20
20.5
21
21.5
22
22.5
22.8
23
23.5
24
24.5
25
25.25
25.5
26
26.5
27
27.5
28
28.5
US
K12
K13
K13H
1
1.5
2
2.5
3
3.5
4
4.5
5
5.5
6
6.5
7
7.5
8
8.5
9
9.5
10
UK
10
10.5
11
11.5
12
12.5
13
13.5
EU
44.5
45
46
46.5
47
48
48.5
49
CM
28.75
29
29.5
30
30.5
31
31.25
31.5
US
10.5
11
11.5
12
12.5
13
13.5
14
Core Performance Shoes
| MEN | | | | | | | | | | | | | | | | | | | | | | |
| --- | --- | --- | --- | --- | --- | --- | --- | --- | --- | --- | --- | --- | --- | --- | --- | --- | --- | --- | --- | --- | --- | --- |
| UK | 3 | 3.5 | 4 | 4.5 | 5 | 5.5 | 6 | 6.5 | 7 | 7.5 | 8 | 8.5 | 9 | 9.5 | 10 | 10.5 | 11 | 11.5 | 12 | 13 | 14 | 15 |
| EU | 36 | 37 | 37.5 | 38 | 39 | 39.5 | 40 | 40.5 | 41.5 | 42 | 42.5 | 43.5 | 44 | 44.5 | 45 | 46 | 46.5 | 47 | 48 | 49 | 50.5 | 51.5 |
| CM | 22.5 | 23 | 23.5 | 24 | 24.5 | 25 | 25.25 | 25.5 | 26 | 26.5 | 27 | 27.5 | 28 | 28.25 | 28.5 | 29 | 29.5 | 30 | 30.5 | 31 | 32 | 33 |
| US | 4 | 4.5 | 5 | 5.5 | 6 | 6.5 | 7 | 7.5 | 8 | 8.5 | 9 | 9.5 | 10 | 10.5 | 11 | 11.5 | 12 | 12.5 | 13 | 14 | 15 | 16 |
Back to top
| WOMEN | | | | | | | | | | | | | | | | |
| --- | --- | --- | --- | --- | --- | --- | --- | --- | --- | --- | --- | --- | --- | --- | --- | --- |
| UK | 3 | 3.5 | 4 | 4.5 | 5 | 5.5 | 6 | 6.5 | 7 | 7.5 | 8 | 8.5 | 9 | 9.5 | 10 | 10.5 |
| EU | 35.5 | 36 | 37 | 37.5 | 38 | 39 | 39.5 | 40 | 40.5 | 41.5 | 42 | 42.5 | 43.5 | 44 | 44.5 | 45 |
| CM | 22 | 22.5 | 23 | 23.5 | 24 | 24.5 | 25 | 25.25 | 25.5 | 26 | 26.5 | 27 | 27.5 | 28 | 28.5 | 29 |
| US | 5 | 5.5 | 6 | 6.5 | 7 | 7.5 | 8 | 8.5 | 9 | 9.5 | 10 | 10.5 | 11 | 11.5 | 12 | 13 |
Back to top
| KIDS | | | | | | | | | | | | | | | | | | | | | |
| --- | --- | --- | --- | --- | --- | --- | --- | --- | --- | --- | --- | --- | --- | --- | --- | --- | --- | --- | --- | --- | --- |
| UK | K9 | K9H | K10 | K10H | K11 | K11H | K12 | K12H | K13 | K13.5 | 1 | 1.5 | 2 | 2.5 | 3 | 3.5 | 4 | 4.5 | 5 | 5.5 | 6 |
| EU | 27 | 28 | 28.5 | 29.5 | 30 | 30.5 | 31.5 | 32 | 32.5 | 33 | 33.5 | 34.5 | 35 | 35.5 | 36 | 37 | 37.5 | 38 | 39 | 39.5 | 40 |
| CM | 17 | 17.75 | 17.5 | 18 | 18.5 | 19 | 19.5 | 19.75 | 20 | 20.5 | 21 | 21.5 | 22 | 22.25 | 22.5 | 23 | 23.5 | 24 | 24.5 | 25 | 25.5 |
| US | K10 | K10H | K11 | K11H | K12 | K12H | K13 | K13H | 1 | 1.5 | 2 | 2.5 | 3 | 3.5 | 4 | 4.5 | 5 | 5.5 | 6 | 6.5 | 7 |
The standard (medium) width for women is B, while the standard width for men is D. Shoe boxes and labels will only identify widths other than standard. Within the shoes, wide and narrow widths are identified on the label, underneath the tongue — ie. T005N(2E).
When is additional width needed?
Visible stretching or bulging on the outsides of forefoot materials is a good indicator that additional width may be needed. These sizes are available in many of our Running and Training shoes. In some cases, men can wear women's styles to achieve a narrow fit and women can wear men's to get a wide. If this is needed, please use the references above to determine comparable size lengths.
Please note that the differences of width between narrow, standard, wide, and extra wide are usually only a couple millimeters and are proportional to the size of the shoe. Most additional width will be found in the forefoot .
| | | |
| --- | --- | --- |
| MEN/KIDS | | WOMEN |
| | 2A | NARROW |
| NARROW | B | STANDARD |
| STANDARD | D | WIDE |
| WIDE | 2E | EXTRA WIDE |
| EXTRA WIDE | 4E | |
Added to Your Cart

item(s) added to your cart

total:

Continue Shopping
Out of Stock
We're sorry, but the GEL-SONOMA 3 has been discontinued.
Let us help you find another great ASICS product to meet your needs. Click below.
---
YOU MAY ALSO LIKE
GEL-SONOMA 3
Product details
The GEL-Sonoma 3 for men is a trail running shoe packed with trail specific details to ensure you stay stable and supported on any adventure terrain. Rearfoot GEL and an EVA midsole provide cushioning, ensuring a soft landing as you take on milder trails, and the trail specific outsole offers grip and stability on uneven ground and during wet conditions.
Made for low to medium mileage, the GEL-Sonoma 3 is a durable shoe with a tough, protective upper and 3M reflectivity for visibility in low lights.
Weight
325g
10mm heel drop
For low to medium mileage
Rearfoot GEL
EVAmidsole
3M reflective
EVA lasting
Ortholite sockliner
Trail specific outsole
Very reliable and durable
Protective upper

Product Features
Trail Specific Outsole

Reserved lugs provide uphill and downhill traction on all types of terrain.


Rearfoot GEL® Cushioning System

Attenuates shock during impact phase and allows for a smooth transition to midstance.


3M Reflective

Reflective material produced by 3M company, for night safety.


Removable Sockliner

EVA sockliner moulded to the shape of the foot, which can be removed to accommodate a medical orthotic.


California Slip Lasting

For stability and comfort. Upper is stitched around a canvas or EVA board and directly attached to the midsole.


Solid Rubber outsole

Provides enhanced durability and traction.
Delivery and returns
We deliver throughout the UK, Monday-Friday, excluding UK bank holidays. Please note we do not deliver to the Isle of Man, Channel Islands or BFPOs.

Delivery methods are:
Free - Standard - 3-5 working days delivery*
£13,50 - Express - 1-2 working days delivery*
*Orders placed after 2 p.m. will not be processed until the following working day.
Merchandise purchased on asics.com may be returned for a refund within 30 days of the date of purchase, as long at it meets the necessary conditions. To see the returns conditions and information in full please visit the
Returns information
page.
Rearfoot GEL® Cushioning System
Attenuates shock during impact phase and allows for a smooth transition to midstance.