With Dubai launching it's own ASICS shoe during Dubai Fitness Challenge, it's a great opportunity for you to create good habits that can stay with you for life .
I am one of the people who is lucky enough to be living in this beautiful city, and even more lucky to be on the ASICS FrontRunner team. I am proud to share my knowledge with others and to be an ambassador for movement.
This year, and in celebration of the amazing Dubai Fitness Challenge, a festival of mental and physical happiness in Dubai where every resident  is invited to do 30 days of activity for a month, ASICS has created a special edition shoe. The GEL-KAYANO 28 DUBAI has been created in recognition of this great fitness activation and this wonderful city. It is what ASICS is all about, uplifting minds and the city.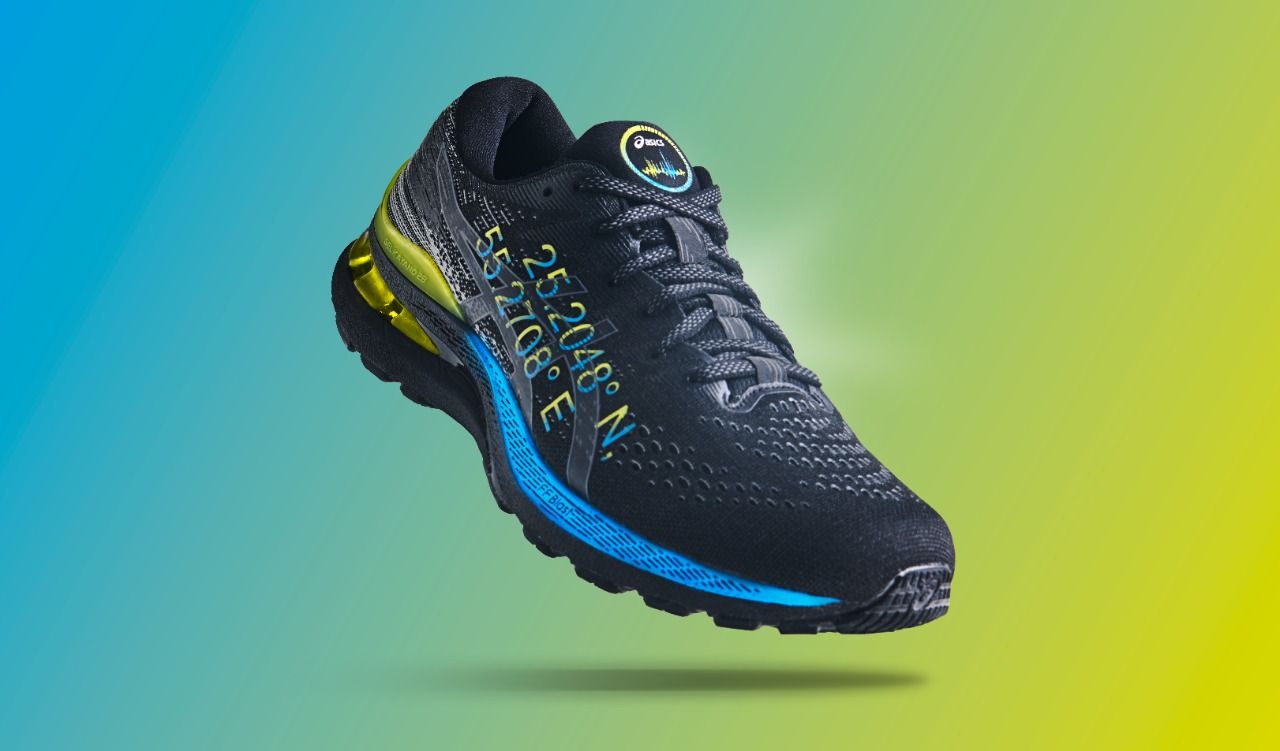 Dubai has hosted the Dubai Fitness Challenge every year for five years. Over 30 days, Dubai becomes the most active city in the world, creating an opportunity for you to kick off an algorithm in your mind of creating good habits. It takes a mind around 30 days to adopt a habit that in the highest possible probability can continue with you for life.
Last year Dubai Fitness Challenge was virtual. A lot of people had the blues during lockdown and started new fitness habits to release pressure.
I believe that, all around the world, we all experienced challenges during lockdown. We were all tested during these tough times, and I hope we are all recovering from that now. It has been great to celebrate the ASICS GEL-KAYANO 28 DUBAI and see people exercising together again. It uplifts our minds and the city.

So the question that arises is how closely is your mental health connected to your physical health? We have to agree on the positive correlation between mind and body.
Straight to the point answer: They are more connected than you think!
Our mental health and physical health are two shiny sides of a coin, where the mental health side is your emotional, psychological, and social well-being, flip it and you will find your physical well-being. 
Mental and physical health is not just about genetics and lifestyle factors, such as diet and exercise only. It is about consistency. It is about making one decision and converting it into action and easy bites of achievement. Baby steps if you want, or even big leaps. Progress will come in time.
Your family and friends are important in supporting your fitness and in Dubai, we also have the support  on a state level, where we are all encouraged and got motivated thanks to events such as Dubai Fitness Challenge, but also the races, the facilities and the spaces for us to move and be uplifted.
The entire city is a sports hub and gives us opportunities for physical activity that boosts mental wellbeing.
With all that being said, I can always say that am blessed to be in what I believe is the world's greatest city  - DUBAI.
A sound mind equals a sound body, thanks to our active city… we have a city-wide physical and mental health impact thanks to Dubai Fitness Challenge.
As a FrontRunner and Dubai resident, I felt a lot pride and happiness to slip on my GEL-KAYANO 28 DUBAI during Dubai Fitness Challenge.I felt uplifted, motivated and ready to do more running, physical activity and shake off the last drops of blues that might have been residuals in the of my mind.
I will end this with my all time favourite motto:
"When there is a will there is a way."
Stay healthy, keep active and be positive at all times.
Follow me on @lolla_fitness





written by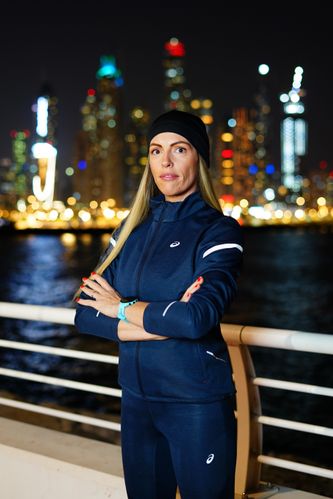 Tania Lolla Kaddoura
Sports physiotherapist |Masters in Physical Education and Sports from Dubai | United Arab Emirates

Age group: 30 -39


My Disciplines