How Running Changed My Life
Patrick de Hollander wasn't always a runner. By using the ASICS Runkeeper™ app to build a routine, he transformed his health and fitness. This is his story.
Becoming a Runner
I started using the Runkeeper app back in November of 2013, when I decided I wanted to start working out a bit more to lose weight. I opened the app and hit start, completely unaware of what it would do.

After a few runs, I started to get the hang of it and began using the app more and more. At this point, I was 130 kilograms at 1 meter 93 centimeters.
Then I faced my next challenge: shin splints. I visited my doctor and he told me to slow things down a bit and to do some cycling. So I took a break from running and began cycling and continued tracking my progress on Runkeeper.

Runkeeper helped me through that period of injury. With the realisation that I could still track my improvements and watch myself grow, I became stronger and faster with each activity.


Becoming a Half Marathoner

After my recovery, I started running again and challenged myself to run a half marathon in 2014. After a year of training, I ran my first half marathon in 2 hours 7 minutes. I also dropped from 130 kilograms to 97 kilograms, continuing with my weight loss journey. Despite this achievement, I knew I could do better and set the goal of running a half marathon under two hours in 2015.
In March 2015, I ran the City-Pier-City Loop Den Hague Half Marathon. It is one of the biggest half marathon events in the Netherlands. It was the first very hot day that year and I failed to run it under the 2 hour mark by just 2 minutes.
That summer, I pushed my training runs to the max and ran another half marathon in September. This half was the same one that I had done back in 2014. I knew the route well and was ready to attack my time.
I felt great and I ran the best race of my life! I managed to beat my time by 13 minutes. After this race, I took a small break from running and started cycling again, while using Runkeeper to track it.
Reaching New Running Heights
I made a comeback to running this year, using the data and training runs from 2015 to prepare for my first hometown half marathon. I felt great and ran it in 1 hour and 50 minutes.

Every time I open the app and complete a run, it shows me how I performed. I find it motivating to see that my old 5K PR's have since become the pace for my easy training runs.

After almost 5 years of training, I have uploaded 460 activities, ran and cycled more than 5,000 kilometers, and have burned more than 375,000 calories—that's almost 1,500 hamburgers burned!
Runkeeper has been an integral part of my training and motivation over the years. I will never stop running and therefore will never stop using Runkeeper.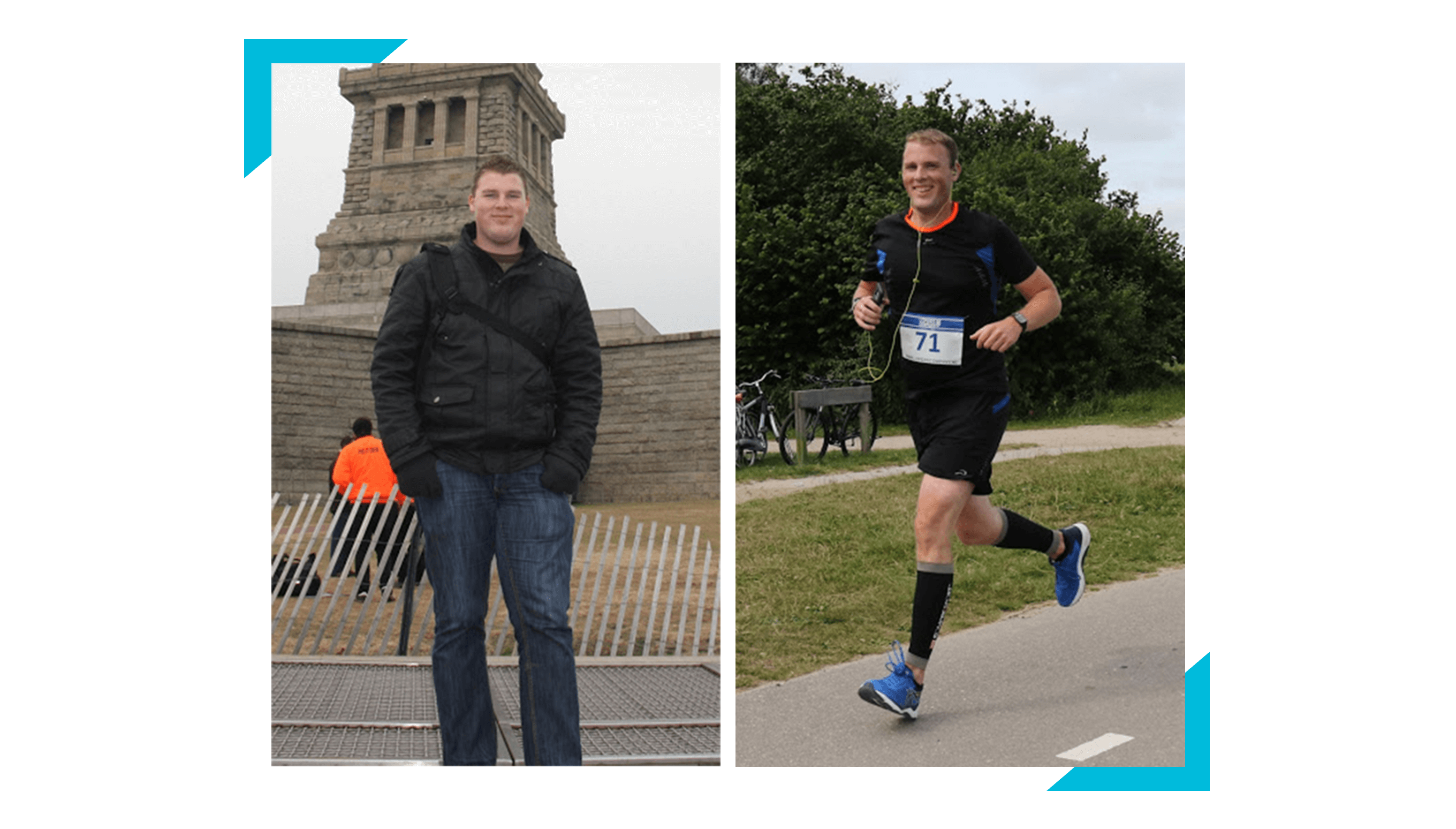 Before: 130 kilograms. After training: 90 kilograms.