HARD WORK AND BELIEF PAYS OFF FOR NOVAK AS HE FINISHES 2018 ON TOP OF THE WORLD
It was always going to be a momentous challenge for Novak Djokovic to regain his crown at the top of the ATP World Rankings following a long lay-off with injury as well as the field at the top being as competitive as ever.
After a slow start to the year things quickly clicked into gear following the French Open as Novak started a phenomenal winning run of form which saw him claim Wimbledon, US Open, Cincinnati Masters. Shanghai Masters and Paris Open Masters. In between all that that he also claimed a Laver Cup victory with Team Europe.
"Reflecting on what I've been through in the last year, it's quite a phenomenal achievement," said Djokovic who is already getting himself ready for the 2019 season.
"I'm very, very happy and proud about it. Five months ago, it was highly improbable considering my ranking and the way I played and felt on the court."
2018 saw Novak work hard on fine-tuning every single aspect of his game to gain every ounce of competitive advantage over his rivals.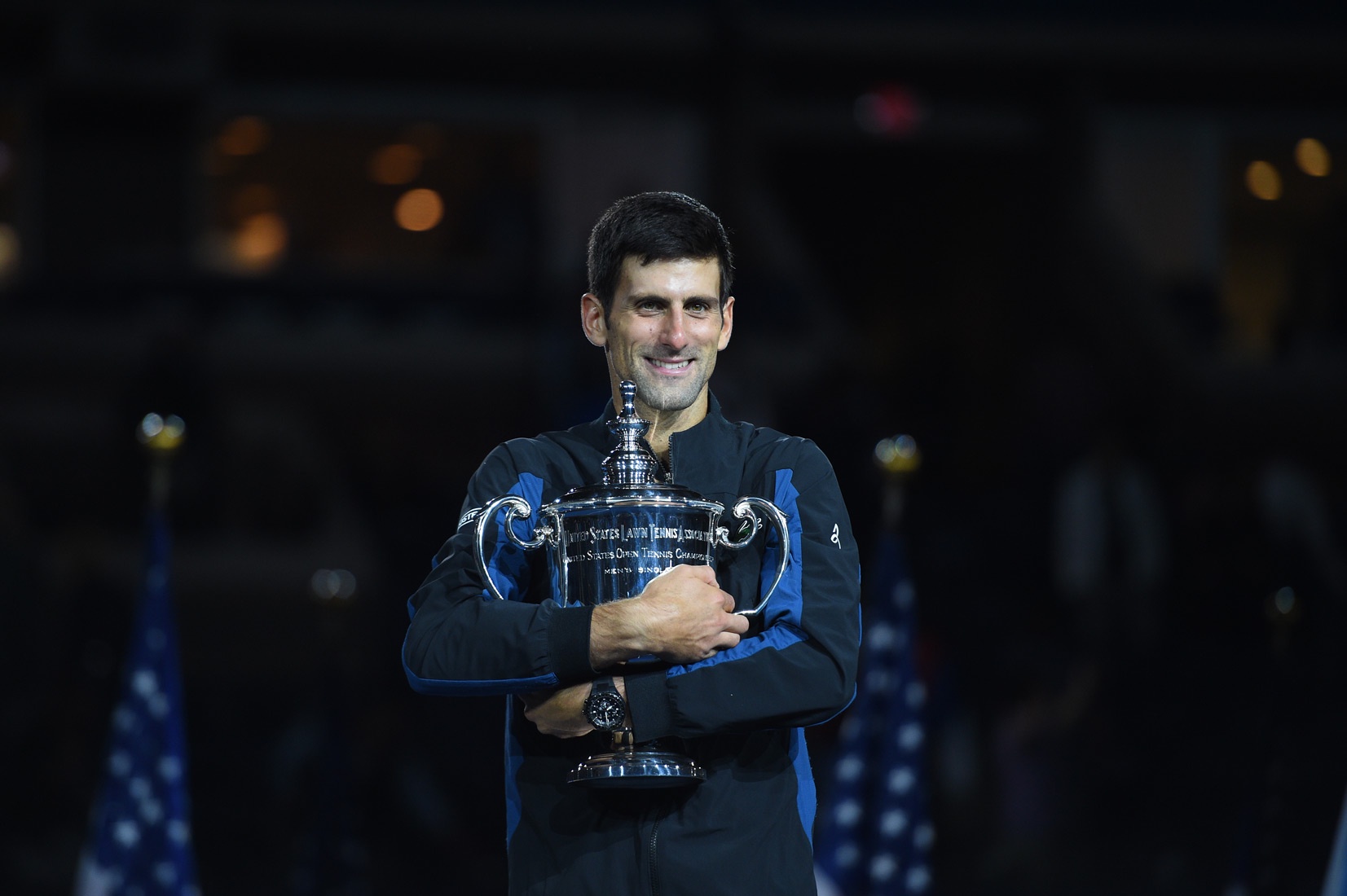 Part of the process was switching footwear as he played in the ASICS GEL-Resolution® Novak. The GEL-Resolution® Novak shoe provides maximum stability with a lower external heel counter and redesigned FlexionFit® upper for midfoot support and comfort. The durable super AHAR® material is strategically positioned on the outsole for the ultimate resistance to wear and tear on the hard court.
"I have to say I am very proud to be part of the ASICS family. They had their technical teams from Japan come over to my home where I trained with the new shoes and models and they really tried hard to satisfy my needs and meet my demands on the perfect shoe. I truly believe that this is the best shoe that I've ever played with" said Novak Djokovic on his impression on the first year of playing in the GEL-Resolution Novak.
"Even though I played for a decade of my career in other shoes I always heard that ASICS shoes were the best sport shoes – and now I know why. Not only do they have the best technology for shoes for tennis and running but they also have the best group of people" Novak added on the benefits of the shoes.
There will be further tweaks and improvements to Novak's footwear ahead of the 2019 season as he seeks to gain every advantage through wearing ASICS' most technologically advanced footwear available.
ASICS would like to congratulate Novak Djokovic on his immense spirit, determination and dedication to not only come back from injury but to do so in emphatic fashion and reclaim his place at the very pinnacle of the game we all love.