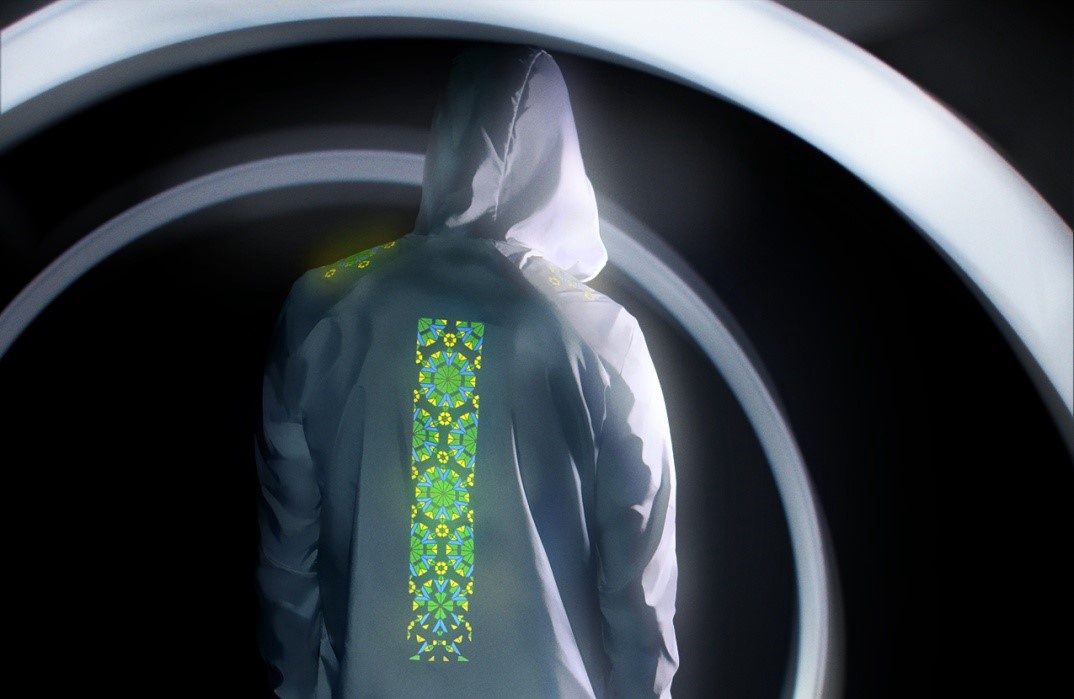 ASICS teams up with Japanese fashion label ANREALAGE to introduce the new KALEIDOSCOPE Collection. Combining high fashion with sports, the collection is designed for both looks and performance fit for an urban night run or a night out. Featuring a line of bespoke textiles created by ANREALAGE's lead designer, Kunihiko Morinaga, the high-tech reflective fabrics change color from day to night.

Available for men and women, the collection features KALEIDOSCOPE apparel and fuzeX Rush™ KALEIDOSCOPE footwear. New designs incorporate the ANREALAGE fabric's reflective tech, changing the look seamlessly from day to night. In daylight, it is subtle, with patterns set against an earthy beige palette. When night falls, reflective ink splashes a kaleidoscope of colors and shapes each time light hits the fabric. 
"Morinaga's edgy designs and tech-enhanced textiles have graced runways across the world. ASICS and ANREALAGE share a vision for creating wearable technology, which we're proud to bring to life with the KALEIDOSCOPE Collection," says Paul Miles, Senior General Manager, Global Marketing Division ASICS Corporation. 
"My goal for this collection was to bring fashion to sport without compromising on performance. People want to wear products that look good out and about, but also take workouts to the next level," adds Morinaga.
More about the products:
fuzeX Rush™ KALEIDOSCOPE footwear: features an updated glow-in-the-dark upper, reflective laces and ANREALAGE logo
KALEIDOSCOPE apparel: short-sleeved tees and long-sleeved jackets feature reflective shoulder panels, with matching paneled tights and shorts
The Kaleidoscopic Collection will be available beginning November 3rd, 2017 at ASICS and ANREALAGE retail stores, select retail partners and ASICS online.
To find out more about this collection, visit ASICS at www.asics.com or follow #ASICS, #anrealage, #FitnessExplorer, #fuzeX on our social channels.
Video: https://youtu.be/B2Qcy8aA-Vg