Race the world. Reconnect.

Founded on teamwork and inspired by Japanese heritage and running culture, the Ekiden challenges teams of up to 6 runners to combine their efforts in completing a marathon relay.
Track your teammates, share your results and celebrate your successes, as you pass the virtual Tasuki from runner to runner and compare your times to teams across the globe.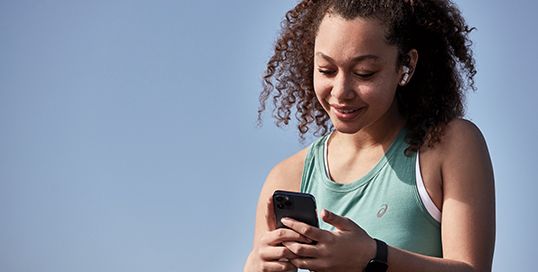 Registration Open
October 5 – November 22 at 8 pm AEDT
Team up, sign up and start training for the ultimate relay race.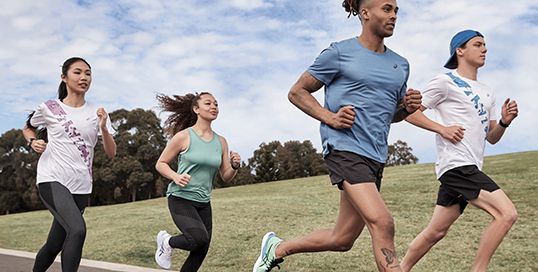 Ekiden Race Dates
November 10 – 22 AEDT
Pass the Tasuki, track your teammates and take on the world.
Joining the ultimate relay is easy with a free OneASICS™ membership.
Already a OneASICS™ member? Log in now to register for Ekiden.
Not a member yet? Sign up for a free membership and get VIP perks like exclusive race entries, free standard shipping on all orders and more.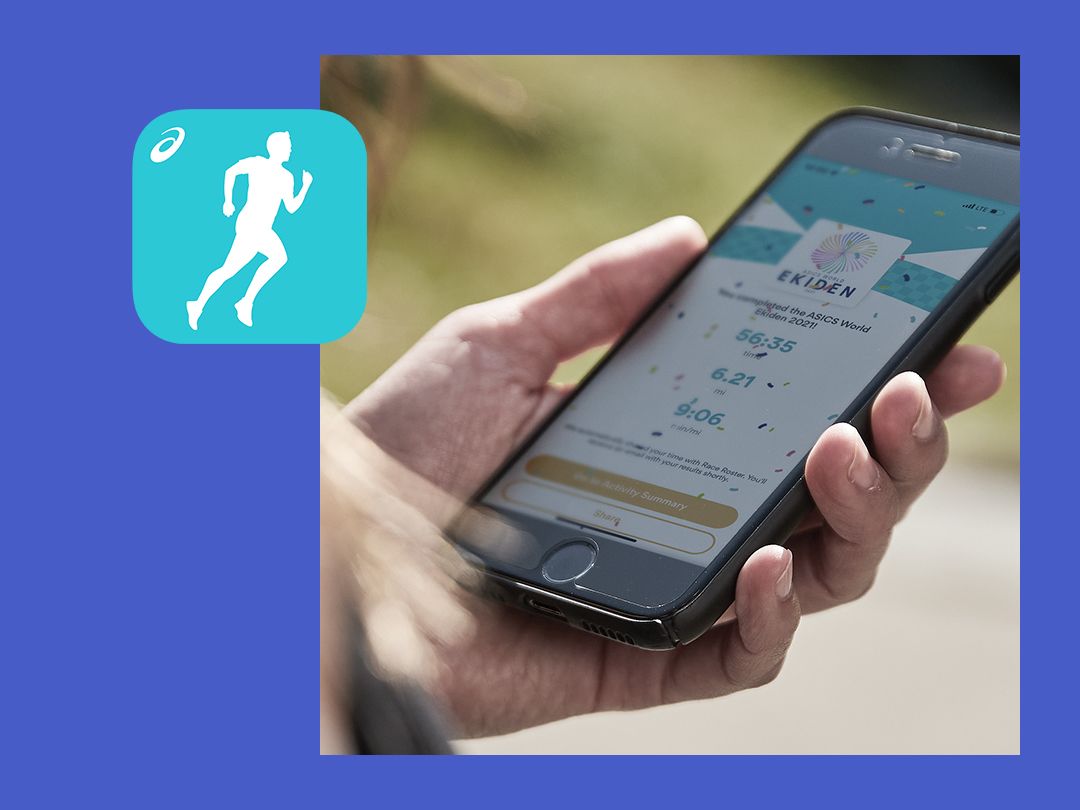 Download the ASICS Runkeeper app.
Train. Track. Pass the Tasuki.
Join OneASICS™ today for free access to the Runkeeper app—your key to all things Ekiden. Sign up today and download a customized training plan. Then race, track, share and celebrate—all in one easy-to-use app.
The art of the relay.
In celebration of the ultimate relay, we asked Tokyo-based artist Frankie Cihi to capture the energy of Ekiden. Her response is a vibrant visual storytelling that exemplifies the spirited community and heritage of this global event.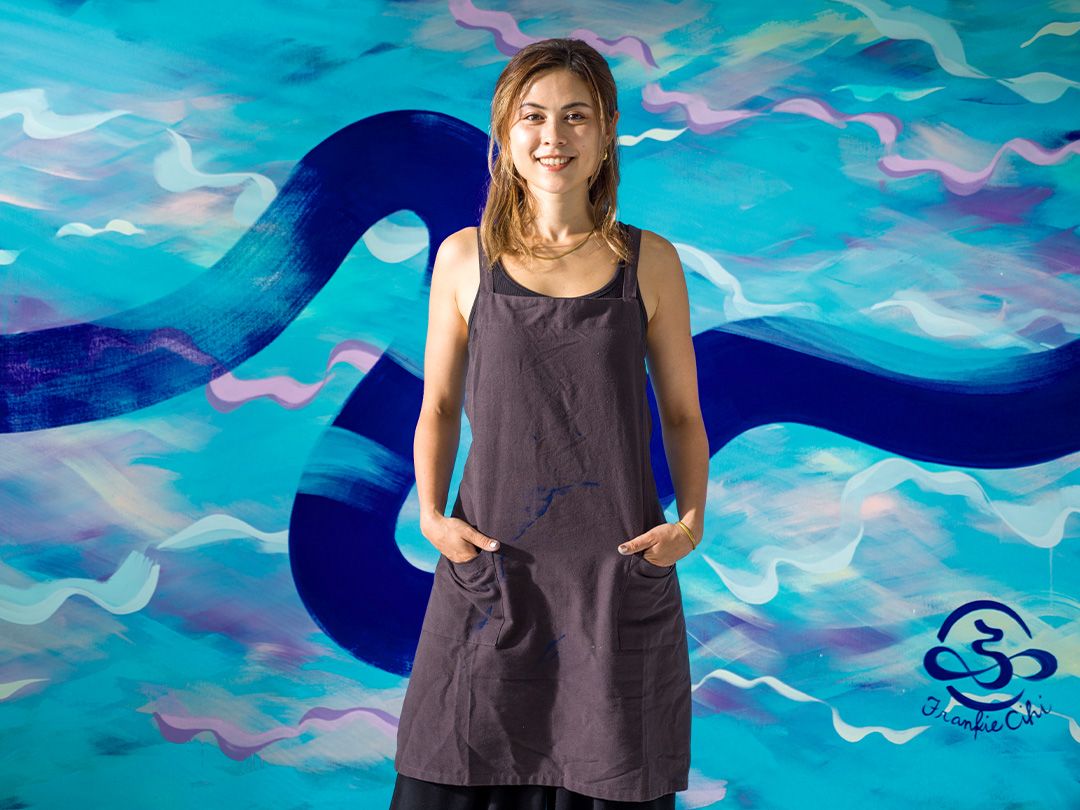 Outfit your team in the new Ekiden Series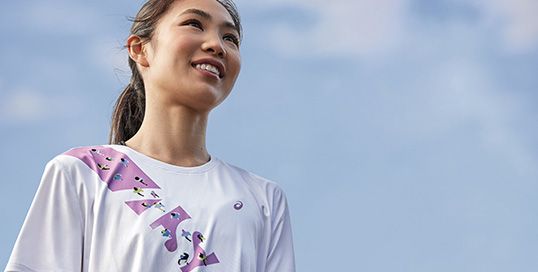 A sound mind in a sound body.
We've always believed in the positive benefits of movement on the body and the mind. It's why we're called ASICS. Anima Sana In Corpore Sano or a "Sound Mind in a Sound Body."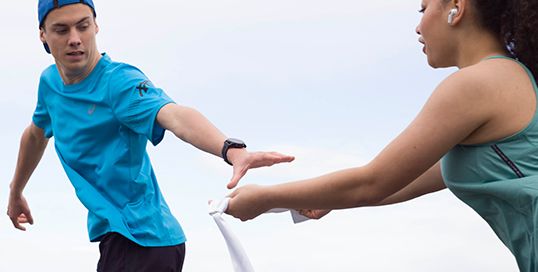 Become a part of history.
The ultimate relay race. Over 100 years in the making. Learn how the Ekiden began and evolved into the global event it is today.


Participation Details
How many runners can compete on an Ekiden team?

Ekiden teams are traditionally made up of six team members, however smaller teams can participate in the ASICS World Ekiden 2022 (if you choose to run with fewer than six team members, some runners will need to complete multiple legs by registering and joining the team more than once.) All six distance spots must be filled and tracked in the ASICS Runkeeper app in order to complete the relay.
How do I view my team and track their progress?

You can keep track of your team's progress in the ASICS Runkeeper app. (Make sure to download or open the app using the link provided in your ASICS World Ekiden 2022 registration confirmation email.) Once you're in the app, navigate to the Explore tab for iOS, or Races tab on Android. Tap on ASICS World Ekiden 2022 to view your teammates' current statuses ("completed," "not started" or "in progress").
How do I track my virtual run and record my results?

Track your Ekiden run in real time using the ASICS Runkeeper app. When you're ready to start your leg of the race, open the app on your mobile device and navigate to the Explore tab for iOS, or Races tab on Android. Select "ASICS World Ekiden 2022" and tap "Track Race Now." Start running! Once your distance is completed, hit "Pause" then "Stop" in the Runkeeper app and save the run. Your completed leg will automatically be posted to the ASICS World Ekiden 2022 results page.
How do I view the leaderboard and my team results?

Starting November 10th, leaderboard results will be updated in real time here. Results are not official until the race window has closed on November 21, 2022.
I already have the ASICS Runkeeper app. Can I register there?

Yes, you can register for the ASICS World Ekiden 2022 directly in the Runkeeper app. Navigate to the "Explore" tab for iOS, or "Races" tab on Android then "Register now" for the ASICS World Ekiden 2022 event to complete the registration process from your device. Once completed, your registration will automatically populate in the same tab of your Runkeeper app.
Can I track my Ekiden run while using a fitness tracker or watch?

Yes, your run can be tracked using an Apple Watch, Garmin or Fitbit! First, log your run using your fitness tracker as usual. Then, on your mobile device, tap the link in your registration email that will take you to your race dashboard. On the race dashboard, tap the "Connect to my app" button. Add the ASICS Runkeeper app to your tracker or watch. Select "Link recent activity" to submit an activity that you have completed on your Apple Watch, Garmin or Fitbit. Once you've selected your recent activity, hit "Save." Your results will be automatically posted. More details here.