Asics Gel-Nimbus is one of the iconic Asics models for me. Asics brought always to my mind the Asics Gel-Cumulus and Asics Gel-Nimbus running shoes. Actually my first pair of Asics shoes were Gel-Cumulus and my second one Gel-Nimbus. Therefore after running with the nice Asics Nimbus 23 last year a lot of kms and train for the Berlin Marathon, I couldn't wait to try the new Asics Gel-Nimbus model!
First sensations running with them ….
Wait a second, am I running with the Asics Novablast 2 or with the Asics Gel-Nimbus 24? The first feeling was that they are a lot lighter and that together with an extra bounce that I was feeling, it made me wonder if I was wearing the right pair of shoes!

After this first surprise, I kept running with them and I realised that the comfortable feeling that I have always running with the Asics Gel-Nimbus was also there. Very stable and comfortable but a lot lighter!
I checked how it was running with a heel strike, mid-foot strike and forefoot strike and I was feeling a good cushion running in every different way. After all each runner has a different strike and even sometimes the same runner, changes the strike depending on the conditions and type of training. 

My first run with them was an easy 14kms long run even when this was the first time running with them, my legs felt good, and my feet were perfect after the run.

So, my first impression trying the Gel-Nimbus 24 couldn't be better!

What is new?
The first big difference is the weight: 20g less for man and 13g for woman version. Therefore, in the man version, the weight is only 5g heavier than the Glideride 2 and 15g than the Novablast 2!
The midsole height is lightly higher, but it is not a noticeable change.
I would say that the other two important changes are the midsole material which is now FF Blast + instead of FF Propel and the ground contact is now full instead of lateral like in the Gel-Nimbus 23.

FF Blast + is a big game changer because it increments the comfort and softness, but it returns more energy, and but reducing at the same time the weight!
This is what made me wonder if I was running with the Gel-Nimbus 24 or the Novablast 2! 
The full ground contact made me feel more comfortable and stable while running in the park. Even when the previous model is pretty stable to have the full contact with the ground is even better running over wet or irregular surfaces.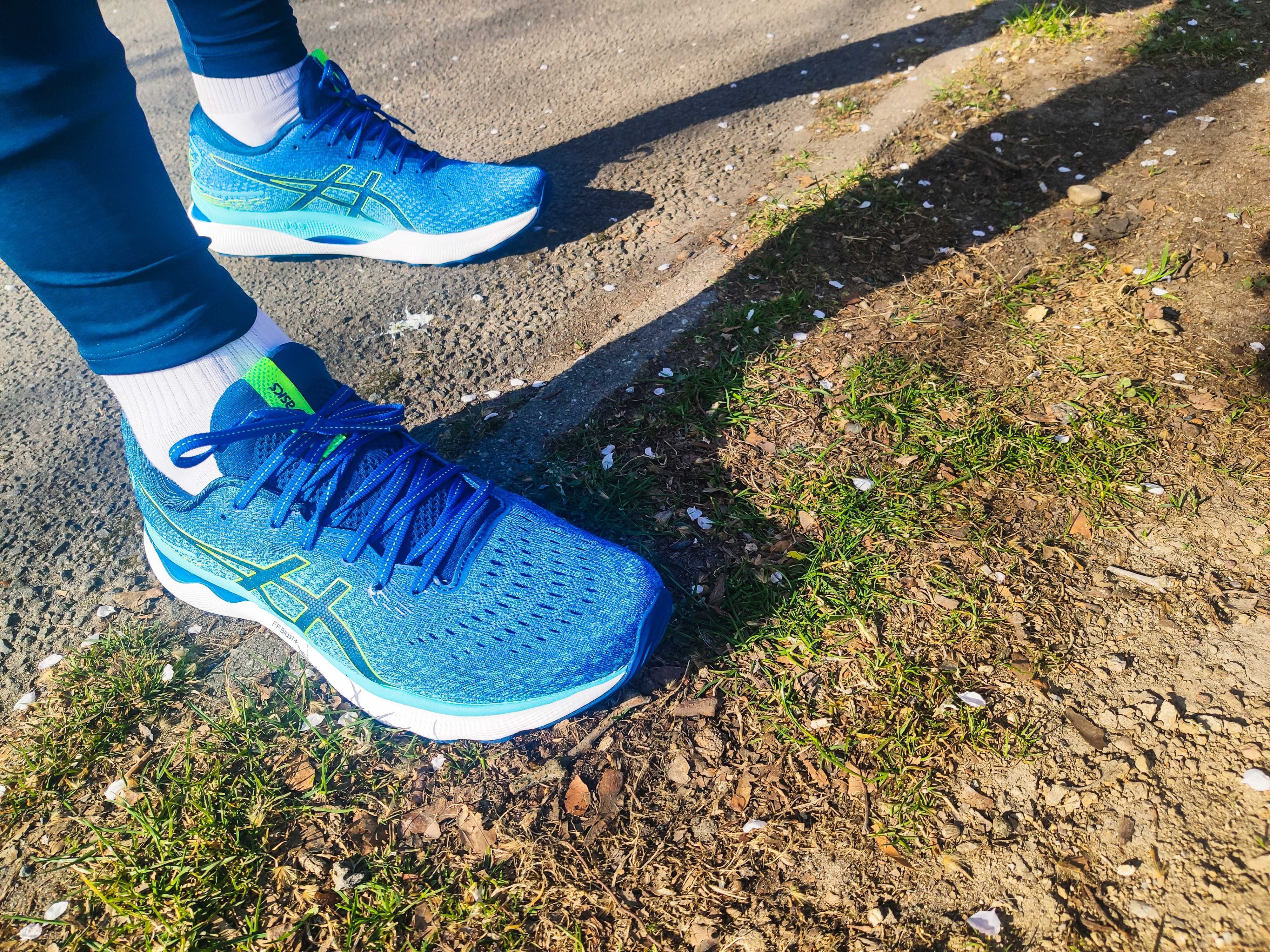 The technology behind ...
Engineered mesh upper – Improves support and breathability
Rearfoot and forefoot GEL™ technology – This reduces the impact and gives that softer feeling running
FF BLAST+™ Cushioning Technology – I'm in love with this technology because it is more responsive but it still soft for the feet
FLYTEFOAM™ Cushioning Technology – Lighter cushion but protecting of the impact
OrthoLite™ X-55 Sockliner – Thanks to this the responsive rebound that I feel running with the Gel-Nimbus 24
Reflective details – Always important to run safer at night or with bad weather
3D SPACE CONSTRUCTION™ feature- The compression at foot strike is improved with this feature.
The shoe's upper is made with recycled materials to reduce waste and carbon emissions – Caring about our planet is always important
ASICS LITE™ rubber – Better than standard rubbers because it is lighter, stronger and more sustainable.
AHAR™ outsole – It makes possible to run more kms with the before we need to change them
Some curiosities …
Even when running with the previous Gel-Nimbus models was always possible to run in faster paces than I expected, I realised that with the new Gel-Nimbus 24 I was able to keep a faster pace thanks to the lighter weight and more energy return.
I made also a 21.2 kms run to check how it is to run with them the Half marathon distance, I was even running in different paces, and in a pace under 5:00min/km, I was still feeling comfortable. Of course, it is not the same as running with lighter models but it felt a lot easier than with the previous Gel-Nimbus.
I was also running with them some kms after raining and they kept a good grip and stability the whole time.

Conclusion
The Gel-Nimbus 24 improved the main feature to make this running shoe even better for long distances: the weight.
Reducing the weight in 20 grams and adding the extra energy return thanks to the FF Blast + cushion technology, makes this shoe the ideal one when you want to add kms on your legs training for a half marathon or a marathon.
In my case I'm using them for any distance on the street or the park, and specially for long runs in the weekend with easy paces. As a race shoe they can be also a good option depending on your time goal but in case that the day looks like rainy, and the ground could get wet they would be for me a good safe option. I would have to slow down a little, but I would have for sure a lot of fun running with them!

Our favourite running buddy got some really nice improvements but it is still the nice buddy who is helping us to get those extra kms on our legs in a safe way and avoiding injuries. This time it will just allow us to go even faster! 
Let me know what you think about the Gel-Nimbus 24 once you try them, I'm sure you will be surprised!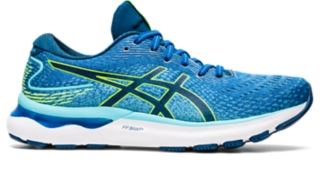 The GEL-NIMBUS™ 24 shoe offers advanced impact protection for your distance training. Creating a softer landing in every step, this shoe is also approx. 10g lighter than the previous version. The upper's soft engineered mesh and flexible midfoot...
Jetzt kaufen
erstellt von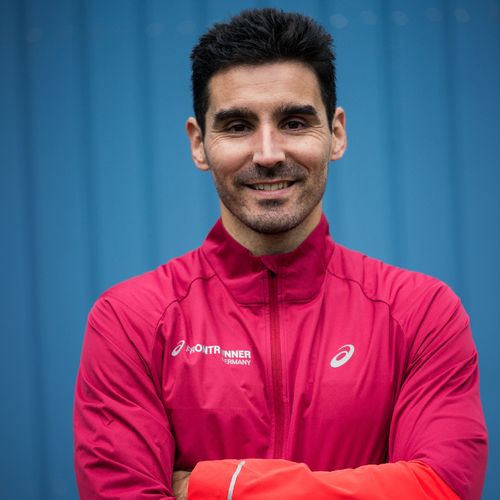 Meine Disziplinen