I heard previously some highlights about this new Gel-Trabuco 9 model: great grip, very stable, comfortable and light. Well, I never thought it could be so accurate!
Too hyped to wait for a long run!             

I know that the best way to begin with new shoes is running first some few kms. But I was so hyped with the new Gel-Trabuco 9 that I just laced my shoes and I went for a long run in the forest!
First sensations running with them ...

After some up hills and down hills through sand and stones, I saw that the stability and grip are really good, I never felt like I could lose contact with the ground, even running and jumping, as a crazy goat, like I use to do. After all trail is about speed running down hill and having fun!
Without going into who is a heavy runner and who is not, we are all runners with different bodies, aren't we? Anyway I'm always in the 78-83 kgs range, therefore the cushion is something important for me. I expected less cushion in the Gel-Trabuco 9 but I was gladly surprised because I felt really comfortable running with them. I even needed to run a pair of kms in asphalt and I was feeling comfortable too, something sometimes not possible with trail shoes.
The weight of those shoes is really small, and you can feel it while running, the good thing is that even with a light weight they have enough protection to avoid being hit by stones or sticks on your feet while running through the forest.
After running the 21kms my feet had no blisters or any problem, I was really happy seeing that my hype didn't cost me some pain on my feet for a pair of days!
What is new?
This new model is approximately 30gm lighter than its predecessor and it has been completely re-engineered in order to make it more comfortable but at the same time adding more stability, improving traction and more protection.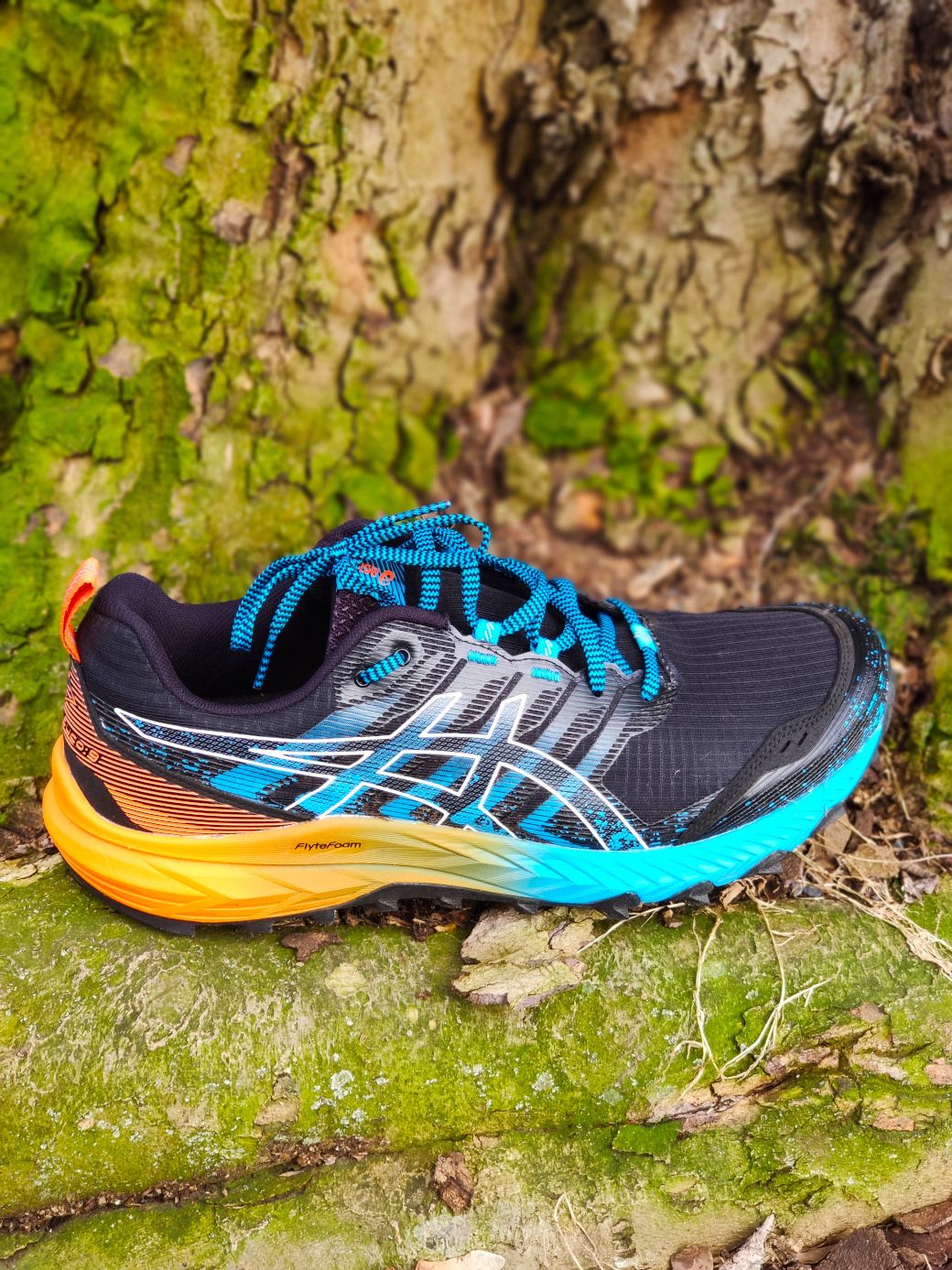 The technology behind them …
Breathable mesh upper - this is specially good with warm temperatures
FLYTEFOAM technology cushioning - this helps to make those shoes so comfortable
DUOMAX technology improves stability - best way to keep safe having fun while running and jumping
GEL technology cushioning 
ASICSGRIP outsole improves durability - the grip is really amazing and something always needed
3D-print overlays improve support 
Some curiosities ....
Even when I'm a neutral runner I didn't have any problem or strange feeling running with the Gel-Trabuco 9 even when they are designed to give more stability to runners with overpronation.
Those shoes have still the classic lacing system, and maybe I'm old school but I still enjoy lacing my shoes before looking to the sky and going for a run.
Conclusion
This trail shoe is perfect if you are going to run trail and you are not sure about what kind of terrain or weather you will have ahead. The grip and stability will keep you safe while you run downhill over stones, sand or water. With a light weight and a good traction and responsiveness, going uphill won't be any problem, of course from the point of view of the shoes not of your legs muscles!
Even if your goal is to be the fastest or just enjoy a trail run and get to the finish line, the GEL-Trabuco 9 will help you to achieve it!
I'm sure that this trail shoe will share with me a lot of adventures and it will be a game changer when weather and conditions are getting bad in the mountains, something that happens sometimes pretty fast.  
See you on the trails!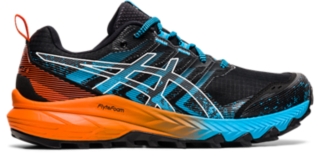 GEL-Trabuco 9
The GEL-TRABUCO™ 9 shoe has been re-engineered from top to bottom to assert itself as an all-around trail pioneer. Rugged and comfortable are the two terms that best describe this trail running shoe. It's for the off-road runner seeking excellen...
Jetzt kaufen
erstellt von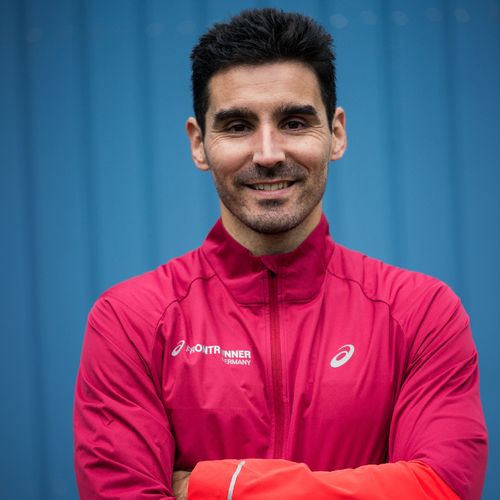 Meine Disziplinen