Some runners and my Asics Frontrunners team mates were telling me the for a long time that I should try those running shoes, they were amazed with them and I got really curious about it!. Finally I was able to run with them on my feet …. Keep reading to see if they were right or not!
First sensations running with them ....
I was in the postseason when I got the Novablast 2. Therefore I was able to go for an easy run with them without any pressure.
When I started to run I felt at the moment that they are different to the Glideride 2, they don't have a curved sole and they are designed to run more with the middle-front foot. So I needed to adapt to run more with the middle-front part of the foot.

I started running in the park but I was already feeling the push on my feet. It was like getting some extra energy at every step.

I ran to the track to check how I was feeling there running with them. When I'm running on the track I'm always speeding up without realizing. Even when I'm just going for an easy run it happens every time.

Therefore I was not surprised when I checked my watch and I was running in 4:30min pace but then I checked it again and I was running in 4:00min pace and still feeling pretty comfortable. I kept running some kms in 4:30 just to check how I was feeling, but trying to speed down.
I need to say that the Novablast 2 helped me to keep that pace easier than normally.

After running some rounds I was back in the park and I kept running there, well my pace was still fast because the Novablast 2 made me feel comfortable and also to keep with the flow, running at a fast pace in a natural way.
Therefore my first sensations were really nice running with the Novablast 2 and it made me agree with my Asics Frontrunners teammates: they are very comfortable and light running shoes, made to help you to keep a faster pace.

I think that the reason is that the Novablast 2 are making your body change the way you run to get more push from there. Therefore you will move your upper body more to the front and your feet will tend to be behind your center line in a more natural way.

What is new?

The Novablast 2 heel drop is now lower 8mm while the previous model had 10mm.
Also the weight is a little heavier with 275/221g (man/woman) against the 261/215g of the previous Novablast.
The changes in the Novablast 2 gives more stability to the shoe now but it keeps what the runners loved in the previous model: the energetic impulse and comfortable and soft feeling running with them!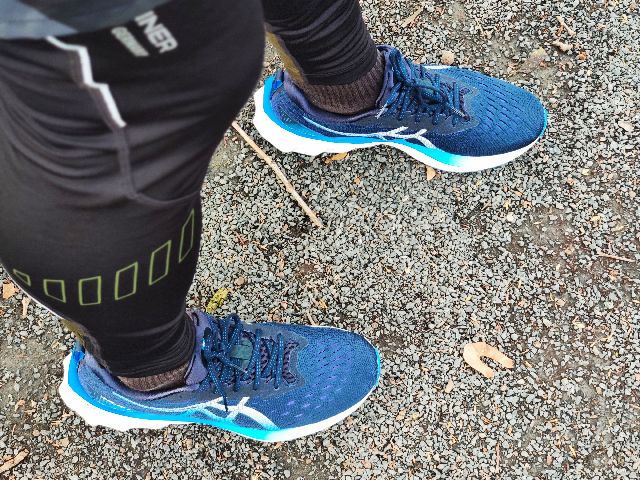 The technology behind …
Double engineered jacquard mesh upper - really necessary in summer to keep the feet cool under hot temperatures
The heel stabilizer - adds extra support and balance while we are running


Gusseted tongue wing fit system - improves the fit for your feet


FF BLAST™ technology - the mentioned responsive rebound and light cushioning comes from this impressive technology


Trampoline inspired outsole design - increment the responsive bounce back


AHARPLUS™ outsole - thanks to this outsole it is possible to run more kms before needing to change the shoes
Some curiosities …

Novablast 2 outsole rubber is made with ASICS High Abrasion Rubber. (AHAR) which improves durability in a 50% more than standard ASICS High Abrasion Rubber.
Therefore more kms with them before you need to get new shoes!

The stability was the main point where many runners didn't find good enough the first Novablast model. Therefore Asics listened to their opinions and worked in the shoe design and structure and the Novablast 2 has more stability. I didn't have the chance to test the first model but I talked with people who did it and they agreed that the Novablast 2 is a lot more stable and they were really amazed with this new version!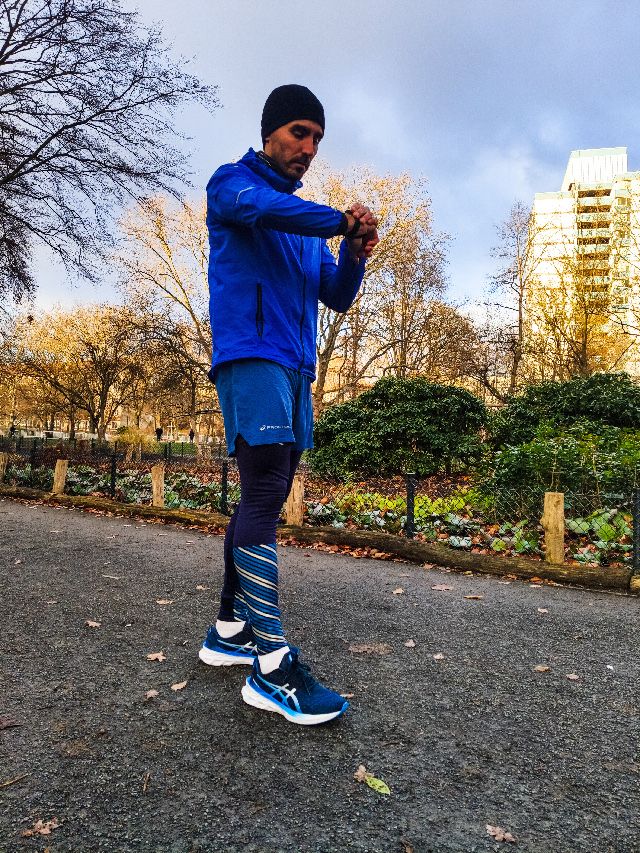 Conclusion
The Novablast 2 is a light and comfortable shoe that you can use for training and long runs, it doesn't matter if you are a beginner or a professional, you will find a place in your shoes rotation to run with them!
The main characteristic for this shoe is the bouncy feeling and energy that you get running with them. The best way to get advantage of this is running and landing with your middle or forefoot.
Some runners use the Novablast also as a recovery running shoe because of how soft and comfortable they are, giving you also a good protection with the cushion.
But I also know some who are using those shoes for races because they are pretty comfortable but light and they really help to keep easily a faster pace.

I was wondering how good the Novablast 2 were. I thought that my Asics frontrunner team mates and other runners who I know, were overreacting but after trying them I understand them now.

This year I plan to run a pair of half marathons with them, maybe a new PB is coming!
In the meanwhile they will be added to my rotation for interval training, long runs and races.
I really like the bouncy feeling and energy that I get with them and I'm sure that they will help me to keep a faster pace in the races.
Do you wanna know if they are as good as I say, then just try them!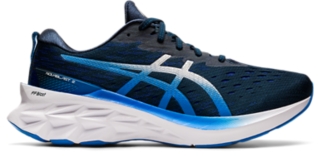 NOVABLAST 2
The NOVABLAST™ 2 shoe is a great way to meet your training goals while moving towards a clear mindset. For the second version of this series, we wanted to create a smoother and more responsive feel underfoot.The heel stabiliser is designed to im...
Jetzt kaufen
erstellt von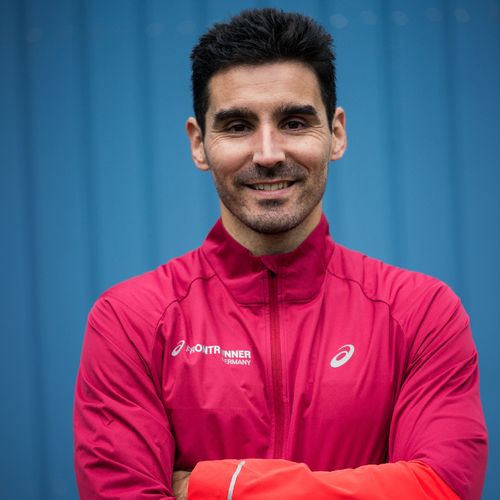 Meine Disziplinen