7 Girls - 4 Marathons - 4 Days of running
Running from Dubai to Oman was by far the most exciting adventure I experienced so far.
Why? Just keep on reading!
When I got the email from Asics including the 7 names of the girls who got chosen for the Coast to Coast adventure, I couldn't believe that it´s me who is going. I got really excited but also a bit nervous. I was not sure if I am the right person for this, representing Germany. So many kilometers, such a high load of volume. As an Obstacle Course Racer this is not what I am used to. My longest distance run of the year was 26 kilometers long so far. There were 3 months left till my flight took off to the Desert on December 15th. And there was not a ton of time left to prepare.
How did I prepare?
Honestly, I didn't make a big change. Continued with my 40-50 kilometers a week, three strength sessions, some mobility stuff and one boulder session a week. Running with a backpack of 4-6 kilos was the only thing I really added to my trainings schedule. I also decided to run a Trail Marathon with no special preparation. I have to say that my Obstacle Course Races (OCR) last 2-3 hours, so timewise I am used to longer periods of pushing my body through pain. But is that enough to participate in an adventure that covers 180 kilometers in 4 days?

I was surprised by how easy that Marathon felt. Glad I ran with a friend which made it a lot more fun and helped finding right pace. After finishing this Trail Marathon with 800m of elevation in 3:39 hours one more time I realized that the brain is the determining organ and that I will be able to go for four marathons in four days.

But then my mind changed again. I got really nervous the week before leaving to Dubai. I questioned my performance every day, didn´t feel ready, and felt tired from a long OCR Season. Happy about all the people who believe in my strength and supported me - Thanks!
Because, as soon as I arrived in Dubai all my doubts were gone. I loved everything about Dubai, about the first two days and about our ASICS Girls Coast to Coast Team. It just felt right.
The first two days we did a boat trip, enjoyed some great national food, got to see the Burj Kahilfa, went for an easy run and had some photo shootings. No pressure and a lot of fun.    
Day 1 46k  
And then somehow there was Day 1 of our Coast to Coast adventure. I almost forgot that I came to Dubai to go for some Ultra Marathons. We started in the afternoon at around 3pm and ran into the darkness. This day was quite an easy day, lots of road running. It was supposed to be a 42k, but after 42k there was no camp and we were still in the middle of nowhere. We realized that this might be the first ultra for some of us because we had to continue running. Although our mind was just prepared for a 42k we pushed it for 4 more kilometers trough deep sand and dunes. First hard part and some grumbling. Thanks Xavi for some extra kilometers. Xavi organized this journey, and did an amazing job of putting this trip together. He just had some trouble measuring the right distances! Happily, after 6:25 hours and 46 kilometers we finished our first day. Arriving later as we thought we would, gave us less regeneration and just 5 hours of sleep. However, I felt great and was really happy about finishing my first ultra!  
Day 2 32 k  
Day 2 was the shortest day and I was happy about a second light and easy day. We knew that we would have to go to a lot of sand why Xavi decided to make this day a shorter one. We started early morning at 5.30 am to beat the heat. I normally never workout in the mornings, why I was a little nervous about starting that early every day. Surprisingly it wasn´t a problem at all. We ran into the most amazing sunrises and were able to start the day with what we all love the most… running! Waking up early was totally worth it.
Day 2 was the shortest day in distance but running on sand was really tiering. Again, it took us a lot longer as we expected. The short day turned into a long day! But I really enjoyed day 2, I loved running in the sand rolling down the dunes. This was one of the days where my strength training and all the Obstacle Races really payed off. Day 2 was my favorite day with 32 kilometers and 6:20 hours.   
Day 3 46k  
On the third day we started off pretty good compared to the second day, where Martha our Spanish mum had some problems with dehydration and we had to stop multiple times. We thought that day 3 will finally be a short one because we hit the half marathon mark quite fast. And also, the first kilometers in the mountains, running on technical trails was a lot of fun and went well. Never mind, after getting deeper and deeper into the mountains this day turned into a little nightmare and the longest day ever! We had no idea where to go and got totally lost. After hiking for a couple of hours, we ran out of water, which wasn´t the most amazing thing. Hiking around without any idea of where to go wasn't fun at all and I just wanted to keep on running. I realized that hiking is not one of my favorite hobbies!
I was happy that I wasn't in charge of the navigation. We probably would still hike around! Thanks, Meryl, for doing a great job guiding us to the desert and the mountains. This "shorter" day took us almost 9 hours to finish. When we arrived at a really basic camp with no shower and no comfort, we were all really happy to just lay down and to be able to take a big nap between the rocks.
And there was my 2nd Ultra Marathon! With 46 kilometers another day over distance - thanks Xavi!

Day 4 50k  
Day 4 was supposed to be the longest day, which meant getting our brains and bodies ready to run over 50 kilometers.   We started pretty well till we hit the border of Oman. It took us over an hour to get clarified by the consulate. After waiting and sitting around for that long our motivation to run another 20k wasn´t on its peak. To start running again felt awful. But we all got back into our running form surprisingly fast. It took us a couple kilometers to pick up our motivation, and after that we really pushed it and finished the last 13 kilometers of our Cost to Coast trip with a nice and smooth 5.30 pace per kilometer. I guess everyone got really excited to get to the ocean, taking off the shoes and finally finishing this amazing adventure.
And then we arrived. What a feeling! Running from Dubai to Oman, finishing with all the 7 of us, running into the ocean, getting a nice cold shower felt amazing. This last and long day took us just 6:30 hours and turned into a really easy and doable day. This was actually the first day under distance, and all of us were happy to finish with a 50k instead of a 57k as Xavi had calculated.  
177 k in 4 days
Dubai to Oman    
How do I sum up an Event like this?
It for sure went better and felt easier than I would ever have expected.
Besides two blisters and some swollen ankles and feet I just took amazing impressions back home with me:  
I love Dubai
The Asics Trabuco shoe rocks every terrain – really like this shoe
I hate camping but it really finalized these adventure feelings
7 different types of girls - we worked together so well - excited to catch up
Loved running down the dunes
I still hate hiking
Always bring salty food because after day 2 you will be done with sweets
No more almond milk for me before running if I want my stomach to be happy
We ran 3 Ultra Marathons in 4 days, covered 177 kilometers and ran on the most different surfaces. I realized that preparation is not just about running as many kilometers as possible. Strength training is even as important. We had no problem running in the heat and no trouble fueling because everything was so well organized. Thanks Xavi! 
This was by far my most amazing adventure. I started into this trip without knowing if I am gonna finish, because it was something I had never done before. Finishing at the Coast of Oman with the most amazing group of women was so satisfying. I am still surprised by what our body is able to handle.  I am so happy and thankful that I got the chance to be part of this. Thank ASICS thanks Xavi!  
How did this journey change my running goals?
I might go for an Ultra Race in 2019! 
erstellt von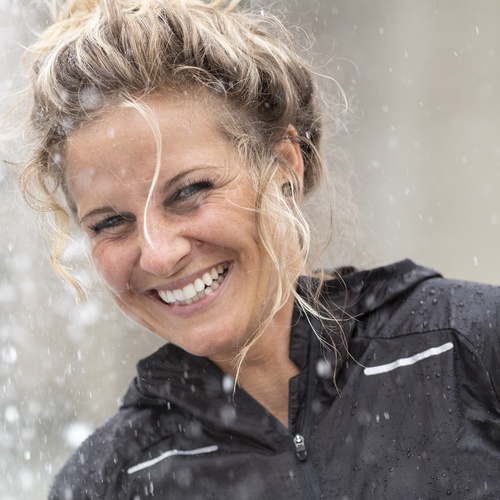 MEINE DISZIPLINEN
MEINE DISZIPLINEN