If you just want one pair of shoes get the ASICS GT-2000 6.
I love running (almost anything, 5 to 90 k, road, trail, triathlon). Thus, I pretty much need a shoe (for almost anything). Preferably ONE shoe that performs well on most surfaces and lots of terrains. Moreover, it would be nice if I could also wear it at work - means that I shouldn´t look like Micky Mouse or safary girl. 
A couple of years ago I once had a pair of Asics GT-2000. I liked it because it was sturdy, not that heavy and looked decent. But I still liked other models more and the GT-2000 went out of my sight meanwhile.
Last Octobre I´ve got the ASICS GT-2000 6 which now comes with FlyteFoam Midsole, a rearfoot and forefoot cushioning system as well as a special rubber compound and pretty soft material around the forefoot. In other words: The shoe makes you bounce enough on harder undergrounds, gives you pretty good grip on wet streets or rugget trails, allows you to softely run up and down - and looks unremarkable, in a good way so your boss can handle you show up in a meeting wearing it.
For the new features and improvement you can feel the technical evolution - for the same stability you now get a lower weight and smoother environment for your feet - this makes it also a shoe for beginners as well as advanced athletes. I ran 2 to 19 miles so far without problems and could also imagine to go for longer runs.
For the material around the toes is being designed really smooth and thin, I would recommend to maybe choose the size a little larger and/or use flexible shoeslaces - to not shorten the lifespan of your shoes unnecessarily by pushing holes into the toe box.
Conclusion: a shoe for (almost) anything. May the GT-2000 6 be with you - whereever you run. #imoveme 

erstellt von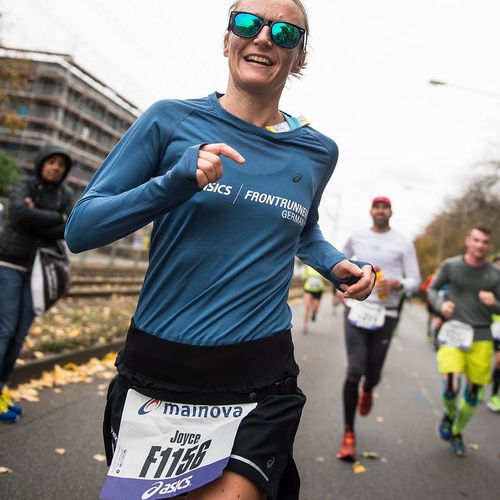 Joyce Moewius
Pressesprecherin von Berlin
Altersklasse: W35
Verein: A3K-Berlin
Trainer: my head, my legs, my mind
MEINE DISZIPLINEN
MEINE DISZIPLINEN