A throwback to the second international ASICS Frontrunner meeting in Amsterdam August 24th- August 27th
"You are in!''. Those were the three lucky words which Jan Erik Kruse send me on August 21st, which saved me a last minute spot to the #IMoveAmsterdam weekend. 
After a few days full of excitement and the chaos of packing we finally hit the road on the following Friday to the second international ASICS Frontrunner weekend in Amsterdam. The drive with Sebastian (The King of rope skipping), Hie (who just makes the craziest yoga moves) , Toni (the digital community specialist and an awesome trail runner) and Saskia (an inspiring running mum, who always finds the right words to say) was filled with so many good conversations that time just flew by.
First stop was the ASICS headquarter (HQ). The motto of this weekend was #IMoveAmsterdam and I didn't know by that time that Amsterdam would move me instead!
After arriving at the ASICS HQ I was happy to meet Mette again, a Danish Frontrunner , who I already visited in Copenhagen this spring. It is a wonderful  to experience how running can connect people and how friendships  can develop through the same passion.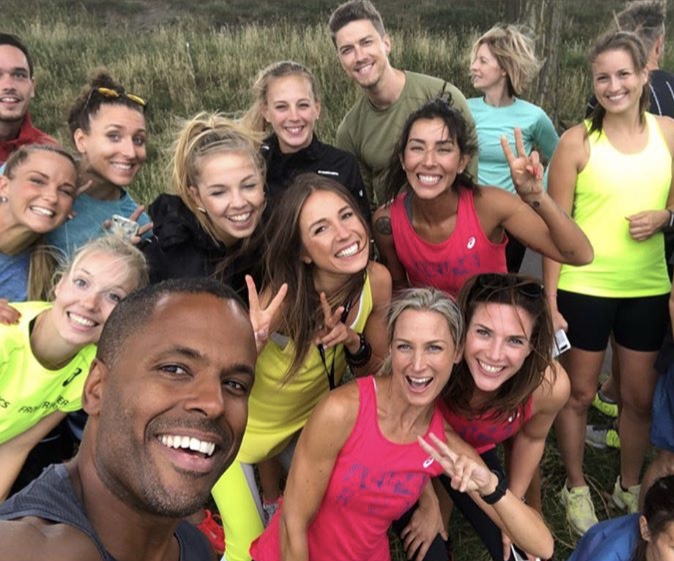 The weekend was officially kicked off by Robert Lathouwers with a 5 k Welcome Run. It was an easy run with enough time to meet new Frontrunner members or to catch up with old friends. The run was lead through the business district in Hoofddorp and we even got a chance to catch a first look at the new ASICS HQ, which is currently under construction. Back at the HQ, we received a heartly welcome by ASICS CEO Alistair Cameron, Jan Erik Kruse and Robert Lathouwers and we got a little look on what next year has in store for us.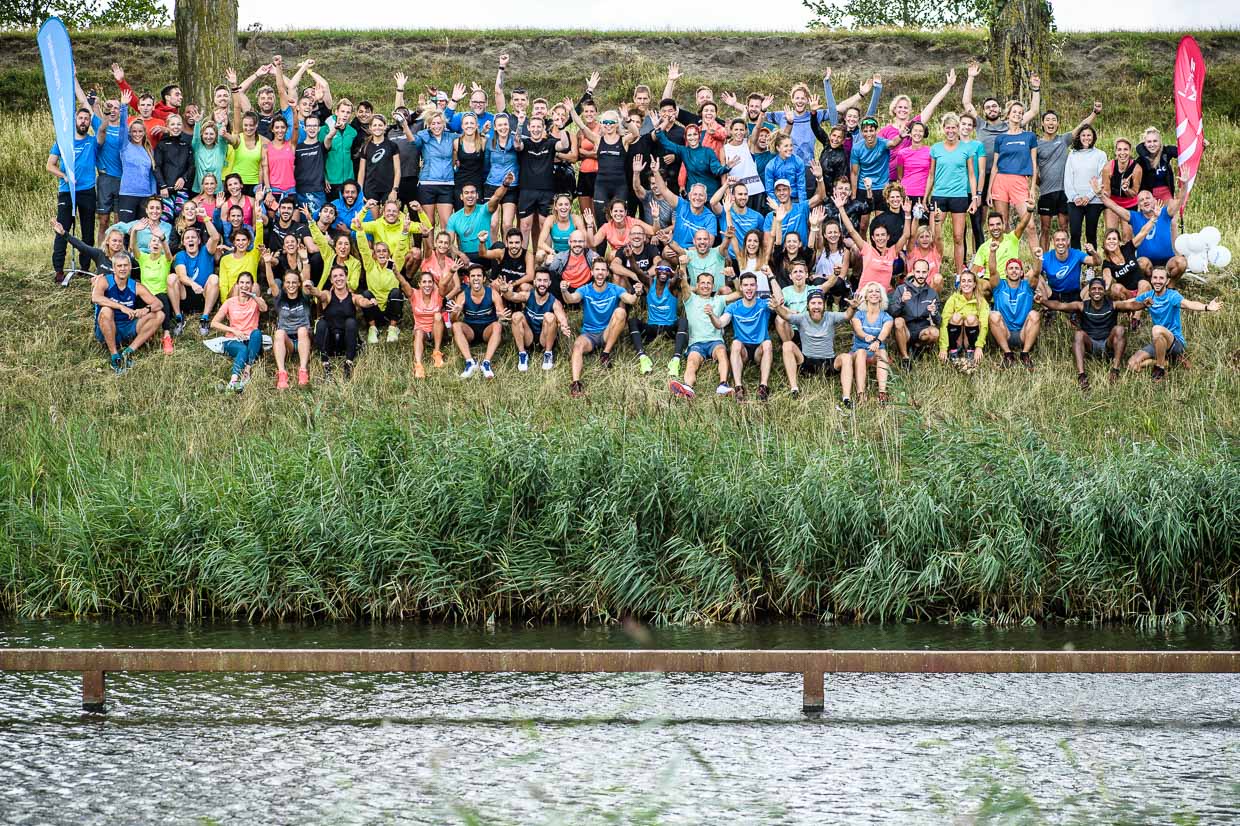 After a short bus ride through the city of Amsterdam we arrived at the Generator Hostel, which was our home for the next few days. We picked up our sports gear and it was time to get to know our roomies from all around the globe. My roommates were Judith (a German trail runner), Erin ( who considers Boston as her home) and Chantel (a South African Runner , who is now part of the Dutch Team). We talked for a little while and then it was already time for the Canal Boat Dinner Cruise, which gave us a beautiful view of Amsterdam at night followed with good conversations and food. Back at the hostel we had the option of heading straight to bed (since it was already 11.30pm and the program would be starting early on the next day again) or to do a 10 k #I Move Amsterdam sight-seeing run. The Amsterdam sight seeing run would show us a few of the many highlights Amsterdam has in store for us like the: Amsterdam canals, Rijksmuseum, Bunt tower, red light district, flower market and for sure the ASICS Flagship Store.
After a short night sleep I joined the 6,5 k Sound Mind Sound Body Worlds Run in the morning. It was crazy how many people were already up joining the free program even after a short night. Wherever I looked, I  saw people connecting through their passion for running. 
On the 6,5k run we passed De Haag, Bunt Tower, China Town, Magere brug, Rembtsnftplein and the Portuguses Synagogue. The highlight of the run was the run and photoshoot through the Body Worlds. The Body Worlds in Amsterdam is an anatomy museum which is currently exhibition of the Happiness Project. The Happiness Project tookus through the human body in search of what makes us happy and the impact happiness has on our health. Just like ASICS a sound mind lives in a sound body. After breakfast the day started with a preview of the new ASICS collection.Afterwards it was time for the Farmer's Game , which was a team challenge with a variety of fun games, such astug of war, wheelbarrow race, throwing a pitchfork, a race walking in Klomp/clogs (the traditional wooden dutch shoes ), sack race and mini golf with the klomps/clogs.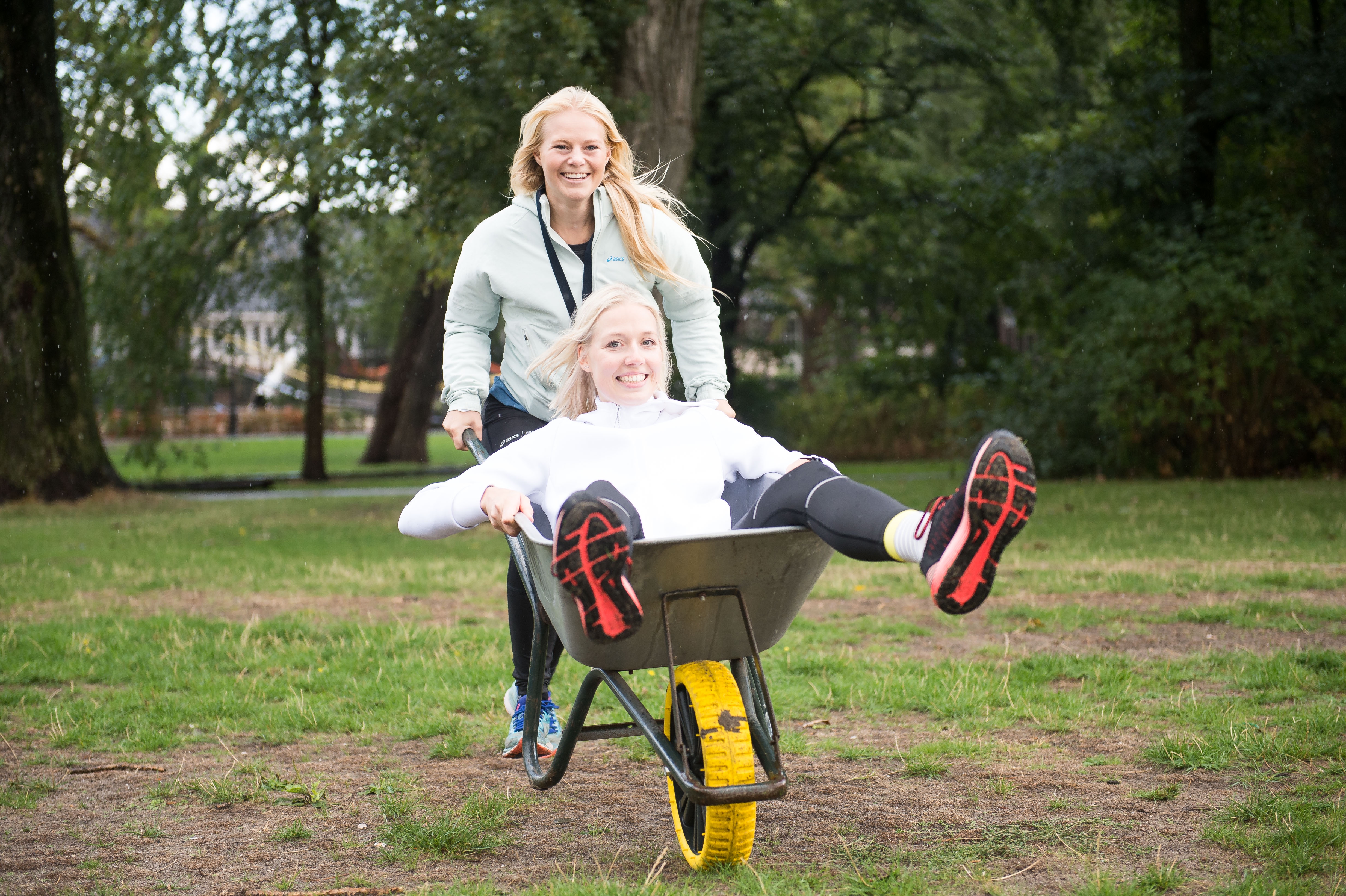 It was so much fun that even the pouring rain couldn't stop us from going. After a short lunch break, and an inspiring presentation by Jan Erik Kruse, it was time for a workshop round where we could chose from a variety of workshops, for instance Brainfood-The Power of Good Input, Running Technics, Soma Move, Breakletics, Greenbodycamp, Fascia Training, Athletic Flow, Alignment in Motion, Rope Skipping and many more. My first choice was Brainfood the Power of Good Input by David, were I learned a lot about neuronal controlled training. I definitely will use this training with my clients from now on! My second choice was Rope Skipping by Sebastian, which was a lot of fun, but I realised that I will never be a passionate rope skipper. But this is what this Team was all about! We had so many inspiring souls with so many different passions, but what connected us is our love for movement. Inthe evening during my free time I tried to catch another view of beautiful Amsterdam with all his gorgeous house boats , canals and flowers. The night ended with tired feet and so many good memories after a great party. 
Sunday morning started with an optional morning program including morning mobility, relax and stretch and a 5 k Master Bridges Run. After breakfast, we got picked up by the buses which took us to Vinkeveense Plassen for some water activities, such as sailing, frisbee, golf, canoeing, SUP, Waterbiking and Raftbuilding. Our challenge for this morning was building a raft out of 4 plastic barrels, 8 tree trunks and 12 ropes. Even though we did not have a clue how to build it ,we ended up floating across the sea half an hour later. You can't imagine how we celebrated that our raft did not perish on the way. After a nice lunch at the landing stage by the water it was finally time for our Fit Fun Run Race called Hardloopevent Harmelen. We were able to choose between the 5 k and 10 k distances.  I was really proud of my friend Hie who finished his first 5 k race on that day! I was first planing to run the 5 k with Hie and Sebi but somehow I ended up on the 10 k route instead. So, I was lucky to meet two dutch teammates on the way, Sharona and Wesley, who were sharing the extra 5k with me! The day ended with lots of new friends, which I have made during the weekend, having a wonderful barbecue at Koetshuis De Haar before it was time to say good and return to Cologne.
#I Move Amsterdam or in this case Amsterdam moved me- This is what this weekend was all about: 
About meeting old friends and making new ones across the globe. 
To get inspired by all those moving stories , which just made me wanna move more and try new things. 
To make so many good memories and to know that it doesn't matter how you move, how far or how fast - all that matters is that you move and that you just love what you do!
And now it is time to say thank you:
The biggest Thanks goes to Natalie Sinke, Dennis Licht, Wes Valcke and Robert Lathouwers and the whole Dutch and Belgian Frontrunner team for hours of planning, organising and for just making this weekend so unforgettable. It was perfect!
Thank you Petra Kerkhoven, Chris Berendse, Martijin Mensink , Thomas Pickelner, Beata Popadiak and Debbie van Kuijk for organising the races,runs and activities etc.
Thank you Jan Erik Kruse, Andrea Diethers and Antonia Rick for giving me a chance to become part of the German Frontrunner Team, i can't even tell you how much that meants to me!
Thanks to Teddy Morellec, Jörg Schüler and Andy Astfalck for catching all those beautiful memories for us.
Hopefully, i will see a lot of you in Frankfurt this Fall till then #IMoveMe.
erstellt von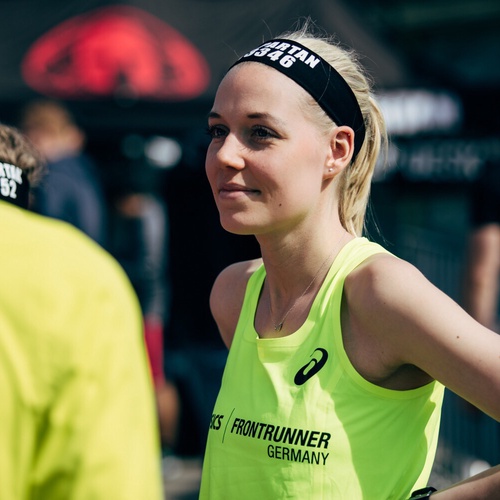 MEINE DISZIPLINEN
MEINE DISZIPLINEN