"For every minute you are angry you loose 60 seconds of happiness" . Ralph Waldo Emerson
Like many other runners, I had a list of races planned throughout this year along with few goals I was hoping to achieve, one of those being a sub two hour half marathon.
Early on I was pretty optimistic about some of the events going ahead, but as three weeks of lockdown turned into six and no sight of the pandemic easing, it started to look more and more unlikely that any of them would be able to be staged.
Some events were talking about staggered starts and competitors wearing face coverings to reduce the risk of infection, while others said they wouldn't be able to have toilets at the start and finish areas which seemed unimaginable. At this point I resigned myself to the reality that, most likely, none of the events I had booked were even remotely likely to go ahead.
Change of plans
Thankfully a few of race organisers came up with the idea of staging some of their events virtually.
I've heard of virtual events before, but it's never been something that's appealed to me. In my opinion, running at an event is more than just the medal at the end (especially when I prefer the T-shirts), it's the crowd and your fellow competitors encouraging you on; but needs must.
13.1
The first virtual race I'd signed up to was with the Run Nation company. The idea is to track your run as per you would normally with whatever app you chose, and then send them a link to the data.
I had planned to run it with my wife Debs who unfortunately had to drop out at about 7 miles as she didn't feel too good. Fortunately, we had also decided to take Max - my father in laws 2yr old cocker spaniel.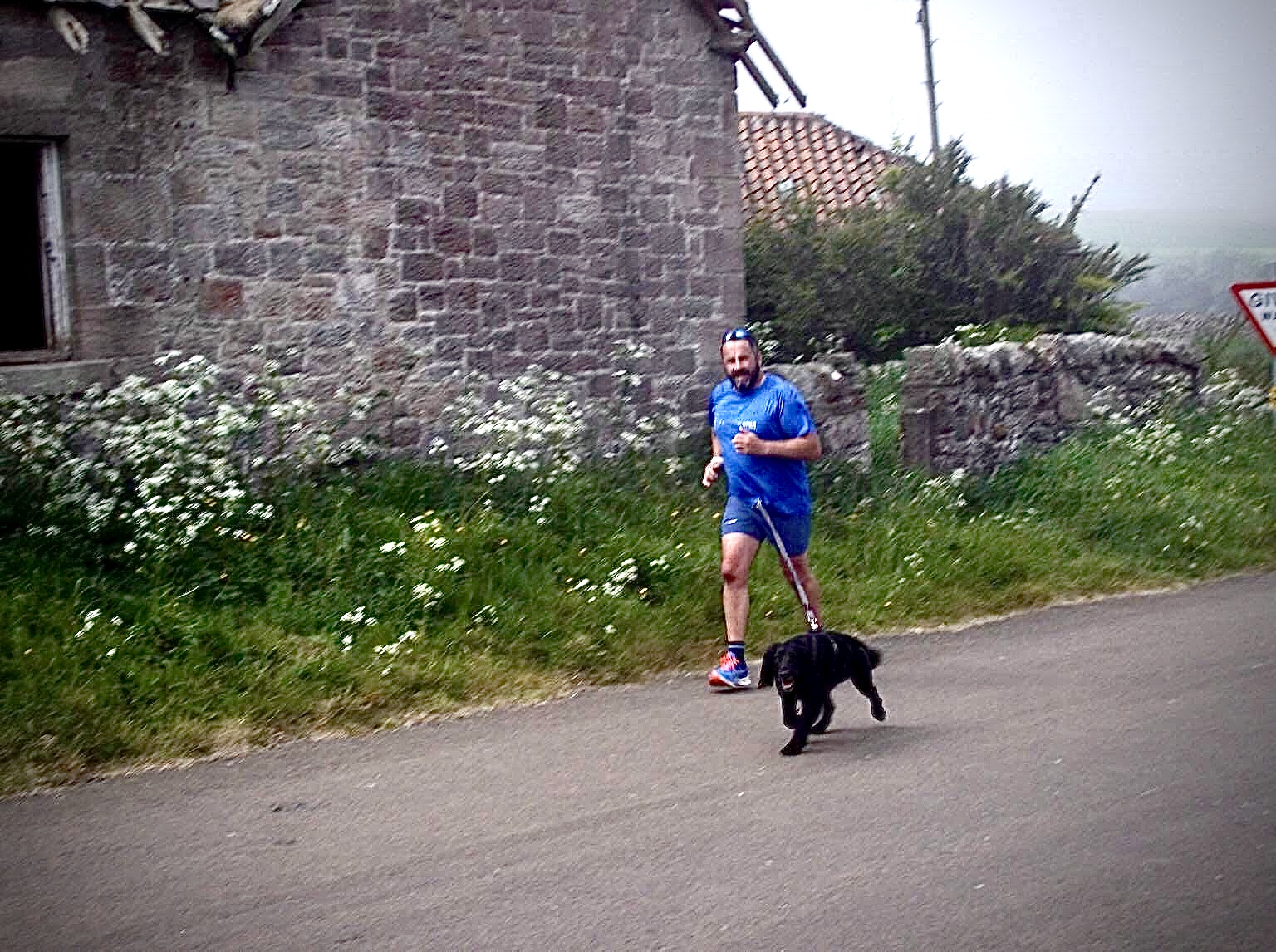 I've run with Max quite a few times during training sessions which is great for me as it gives me some company, and for my father and mother in law as it tires him out a bit. Generally, I only take him on 4/5 mile runs but he has gone as far as 8 miles with me before so I was hoping he'd make it all the way around the course I'd planned for us.
We were also lucky enough that my father in law had planned to meet us with water at various stages along the route.
I certainly needn't have worried about Max, he managed fine the whole way around and in fact, he looked the fresher of the two of us at the end.
Route 66 Team Nimbus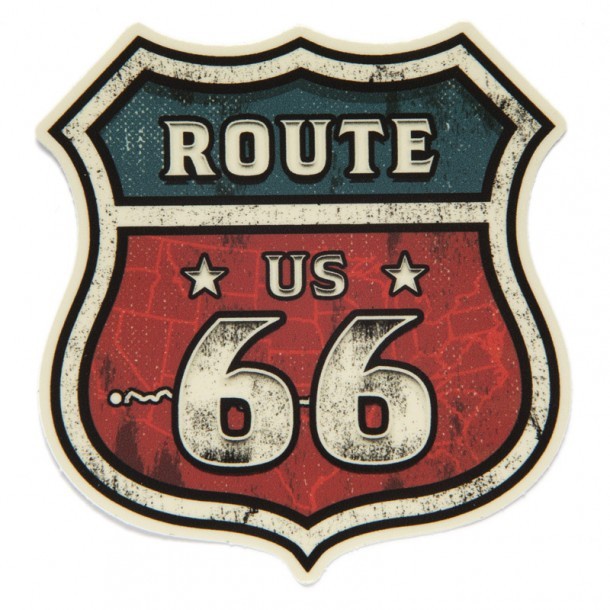 The second virtual challenge was to be something totally different and Max is probably going to join me again (and again and again) during this one as it proceeds.
This challenge involves covering the length of the Route 66 in America, some 2448 miles! Thankfully I'm not doing it on my own. As a group the ASICS Frontrunner team are undertaking this challenge in teams of 5, and we have almost 21 weeks to complete it. We can run, cycle swim or walk our miles and log them with the app, 'My Virtual Mission'.
Joining me are four of the loveliest people - Chimzy (aka @runningdorey), Bradley (aka @bradfreemanruns), along with two of this years new additions to the UK frontrunner team and our team captain Taz (aka @thishijabiruns), and last but not least Sally (aka @sallybrider).
At present we are only a few weeks into our virtual challengeand I have to say it is really amazing. I've been out on my bike enjoying the North Northumberland countryside. I've been running, and our little dog Bella has had the legs walked off her. Its a long distance to cover but with the support and encouragement of each other I know we have this.
Until the next instalment
written by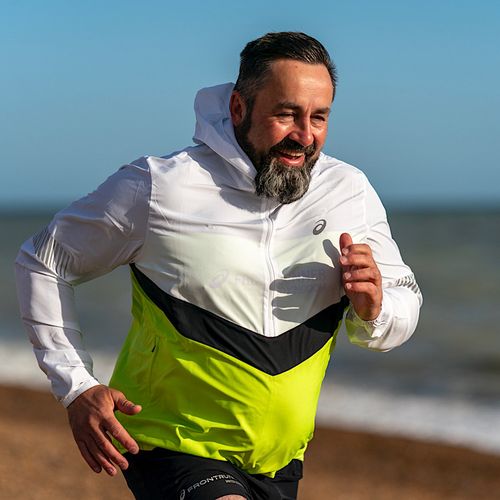 Brian Bowden
Team leader @ Network Rail from Berwick-upon-Tweed

Age group: 40-49
Club: Tweed striders

MY DISCIPLINES