My 5 top tips to help you have a smooth return to the gym.
Gyms have been closed for months and in the UK and many have either reopened or reopening soon. Many of us are suffering from serious withdrawals and eager to get back to our gym routines. The environment that we go back to is likely to be different from what we were used to so we will have to make some adaptations to how we approach our visits to the gym. Whether your motivation is to shift pounds, train socially or build muscle here are five tips that will hopefully help you have a smooth return to the gym.
1. Do your research
To prevent disappointment and or embarrassment before you head to the gym check their website to see what restrictions they have in place. Familiarise yourself with the new rules, opening times and see what facilities and equipment will be available. It is likely that showers and changing rooms may not be open so you will have to go training ready.
2. Prepare for spotless training
Social distancing restrictions in the gym are likely to mean that you won't be able to be spotted by your training buddy. Be prepared for an enhanced equipment cleaning regime. Staff will be undertaking cleaning more frequently and you will be expected to use wipes provided to wipe equipment before and after use.
3. Take your time
Unless you have been consistently training at home it is unlikely that you are going to be able to jump back where you left off. It is very likely that you have lost some muscle, strength and fitness. Warm up well by doing some dynamic stretching and movement to raise your heart rate before you start to train. Plan your workouts, be realistic with your goals and be patient.
4. Keep hydrated
The increased exertion through increased activity and training is going to make you sweat. Some gyms have put equipment outside so be prepared to train in hotter conditions. You may want to consider adding electrolytes to your water or buying a drink with them already in. Take a large bottle of water, stay hydrated and don't wait until you are thirsty to drink.
5. Rest and Recover
Make sure you refuel within an hour of finishing training sufficient protein through food and or supplements. You may want to consider including foam rolling and massage guns into your recovery routine. Make sure you schedule in rest days to give your muscles time to recover. Rest means rest, no running, jumping or lifting.
I hope that you find these tips useful. Remember to keep it safe, keep those goals smart and have fun. Good luck with your goals. Let's go.
written by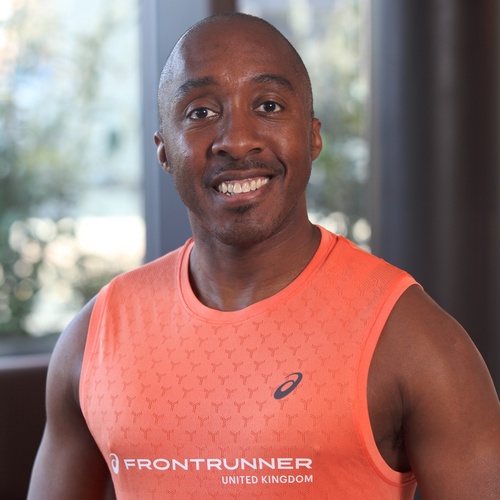 MY DISCIPLINES