5 tips for safe and enjoyable runs during autumn and winter
Now is a good as time as any to start running or to get back to it. Don't let the weather prevent you from keeping active outside and enjoying a run. Here are my tips for warm, dry, safe and enjoyable runs during the Winter.  

1. Get kit
During the autumn and winter it is important to wear the right kit. You will need a kit that will keep you dry, warm and trainers that will have a good grip on wet surfaces. Not all trainers are created equally as the design, functionality and materials used vary widely. It is important that you select a pair of trainers that provide you with the correct level of support, are comforta
ble, are designed for road running and have a grip when wet. The weather can be quite unpredictable. You can start running when it is dry and it suddenly starts to rain heavily. I recommend investing a shower proof running jacket with a hood.
2. Get seen
If you haven't got a bright and reflective kit then purchase it. I know that fluorescent colourways are not everyone's cup of tea but it is better to be safe. Select tops, shorts, leggings, hats and accessories that have reflective elements on them. These will help you be seen and stand out when running in the dark. A powerful head torch is a good way of increasing your visibility and letting others see you. Running belts and vests with reflective detailing are a good option.
3. Be alert
When running outside in autumn and winter it is important to remain alert of your surroundings and potential hazards such as dogs off leads, traffic and cyclists or scooters on paths. I would strongly suggest that if you listen to music while running turn it down or better yet wear bone conduction headphones. Bone conduction headphones are designed so that you can hear your music or podcast as the sound travels through your cheekbone and keeps your ear open so you can hear your surroundings. I know that once you find your rhythm it can be difficult to stop and there is the temptation to rush across roads and take chances. Please don't as surfaces can be slippery, your field of vision can be obscured when it is dark and drivers may not see you. Always watch your footing as pedals may be deeper than they appear. Avoid leaves as they are slipping hazards. If you are planning trail running then plan your route, carry your phone and if you have one set the emergency notify option on you phone.
4. Get motivated
Virtual races have been around for years and I ran some in 2014. They generally give runners the option to run a distance in one go on a route of their choosing between two dates. They seem to be more popular than ever due to Covid-19 restrictions and their being no mass participation events. Virtual races range from independent with a themed medal, to fundraising, to established races to World Major Marathons. Free virtual races generally give you the option to run the specific distance and post your proof which. Paid virtual races generally give you the option to run a specific distance and receive a medal and or t-shirt. Virtual races generally aren't competitive and they provide the opportunity to have a target distance to train for. Virtual races are a great way to keep motivated.
5. Get out
Once you have committed to your run makes sure that you do it as long as you are well and that the weather conditions are not extreme. During autumn and winter the days are short, cold, windy and often wet. The great outdoors is at its least inviting but don't let it deter you from going out. The pluses of the time of year is that there can be lunchtime sunshine, crisp fresh air and vibrant colours. I am guilty of lying in bed thinking of running rather than getting up, lacing up and getting out. Don't procrastinate, activate, get up, get out and get going.
I really hope that these tips help. Happy running. 
written by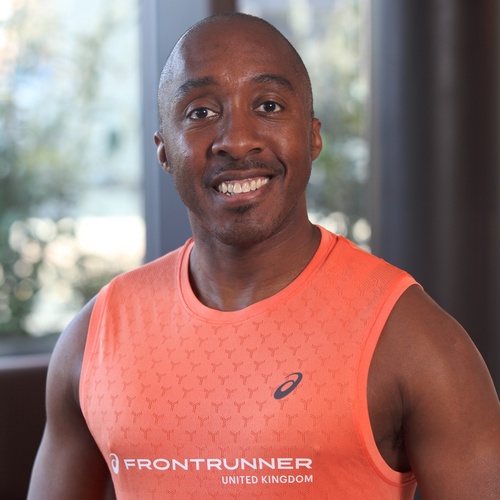 MY DISCIPLINES