New year, new hobby? The physical and mental benefits of running are aplenty. Whether you're returning to running or thinking about taking those first tentative steps to start running here are some quick pointers to help get you started:
Download the Couch to 5K app

According to official figures more than six million runs were completed using the Couch to 5k app in 2022. Whether you want to start or return to running, the app offers a brilliant structured programme to help build up your mileage gradually over a period of 9 weeks. The plan involves 3 runs per week, with rest days in between and aims to help break down the entry barriers into running, providing positive encouragement and a manageable format to help you achieve your first 5km run. Find out more here.
Join a running club or group
If you think that running clubs are only for super serious or professional runners - think again. Many running clubs offer entry level runs, groups for new runners and social chatty runs often with a no drop policy where no-one is left behind. There are also a range of running clubs out there from affiliated groups, such as those run in association with England Athletics or more casual group runs, for example the running club that is hosted by ASICS at their Oxford Street store. Whilst affiliated clubs come with the requirement for a paid subscription, local running groups are often free to join. Running clubs and groups offer a great way to meet other people, learn from those around you and enjoy a variety of structured and programmed runs in a safe and supportive environment. Alternatively, if you feel daunted by joining a bigger, busier group environment find a friend and take them out for a run with you! Make a pact to run X number of times a week together and hold each other accountable. Having company makes the miles fly by.
Try a parkrun
Parkrun is a fantastic way to get into running in an inclusive environment. You can walk, run, jog or volunteer and join likeminded individuals from your local community on Saturday mornings. No one finishes last at parkrun, there is always a tail walker and thanks to their recent parkwalk campaign many events also have dedicated parkwalkers walking 5km too (both roles you can also volunteer for). Parkrun is a fantastic way to start your Saturday and most importantly it is FREE, helping to remove entry barriers to running and create an environment where everyone is welcome. Find out more on their dedicated website.
Sign up to a race
Choosing a race that you would like to target is a great way to motivate yourself, and many races also offer free training plans to help prepare you for the day. The buzz of going to a race and the motivation of having a goal on the horizon can help provide the focus you need to create your running habit. You also don't need to pick a big scary distance (unless of course you want to!) but can start off with 5 or 10km and build up from there if you like it. During your weekly runs visualise how you want to feel on race day or what you want to achieve, whether that is simply to finish or if you have a time in mind. Having something on the horizon will help keep you motivated.
Explore coaching options and online communities
If you feel you don't quite know where to begin and would like a structured plan with an element of accountability, a running coach or online coaching/training platform might be for you. Coaching can help offer a more tailored 1:1 plan to help achieve your goals and keep you motivated, plus you may have the chance to engage with other coached runners to ask questions and learn from their experiences. Alternatively, a slightly cheaper and often more flexible option is signing up to an online community or training platform, for example I train with Girls Run the World who offer training plans, challenges and support to a wide variety of women across running and triathlon, however there are also other platforms and apps such as Runna and Coopah Running which offer digital run coaching. Coaching almost always has a cost element involved but is a great way to kickstart your running if you have a big goal on the horizon or need support with staying accountable. It is a very personal choice and always worth exploring what each coach can offer, what their coaching style is and what their experience and qualifications are. 
So there you have it, 5 really quick ways to help get you into running this new year. Whichever route you choose to go down, remember to include rest days, enjoy the process and be kind to yourself - it may not feel easy at the start but each run is an opportunity to get some headspace, move your body and enjoy it!
written by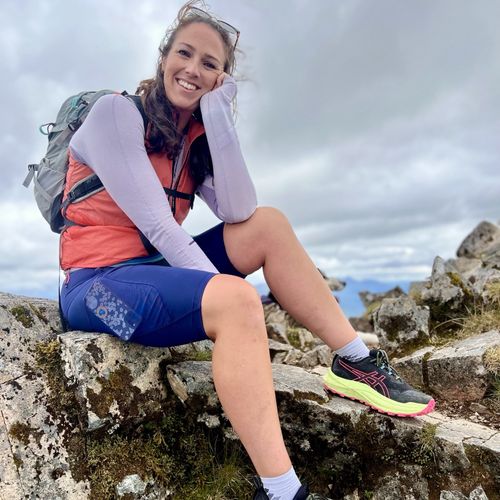 Becca B
Envrionmental Research from London/Southport

Age group: 30 - 35
Club: Greenwich Tritons, Southport Strollers

MY DISCIPLINES