For the seasoned trail and ultrarunners amongst us, 7 Litres may not sound like much, especially for the big races that demands a longer listing of mandatory kit.
After the tragic news involving the death of 21 ultra running athletes in China this year. Race Directors have been implementing and carrying out stricter checks on runner's mandatory kit. It's much needed as part of a good RD is to always ensure the safety and well being of all participants as well as their staff working around the event. 

This isn't a review as such, but more of a kit test to see whether 'size does really matter'. How will a 7L  pack 'stack up' with packing and carrying of mandatory kit. (For Reviews CLICK HERE)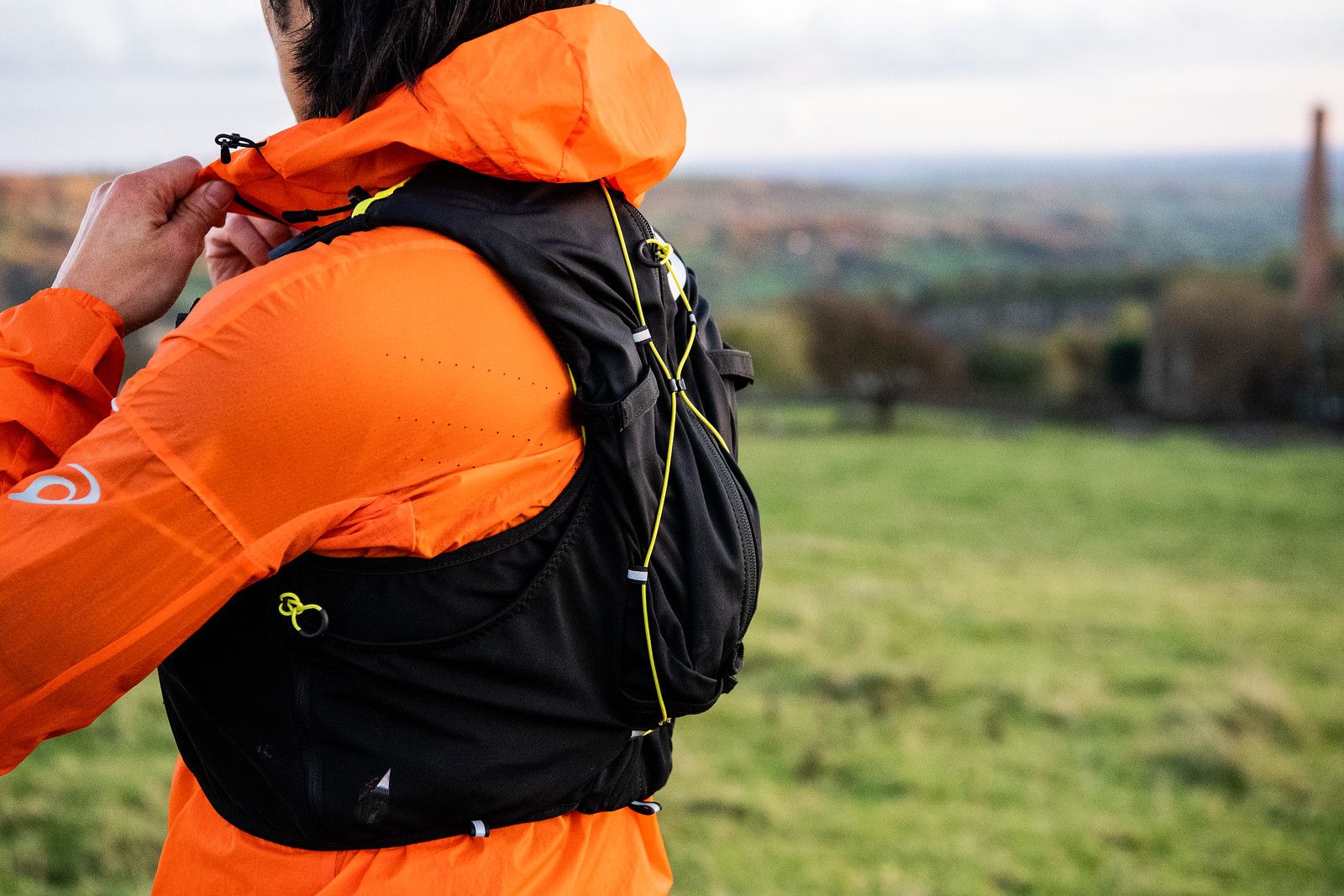 Having very recently completed VOTWO Event's five day multistage using the ASICS FUJITRAIL BACKPACK, the pack itself held up with the event's mandatory kit very well. Though as you can see from the list below, it was a tad light on the compulsory kit list.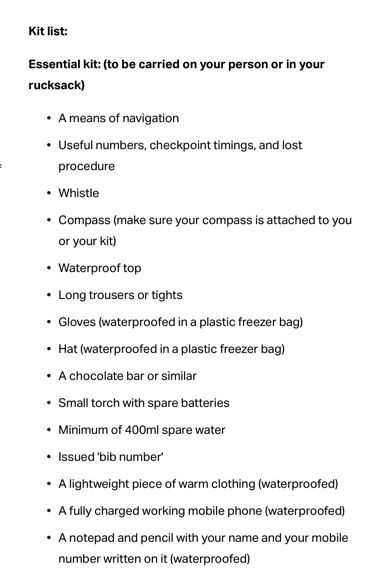 The real test for the more demanding trail/ultra runners is whether it has the capacity to carry all mandatory kit for races with more safety elements and concerns. For this test, I will be using the kit list from what some of our community may consider as their 'Holy Grail' on the ultra circuit - UTMB.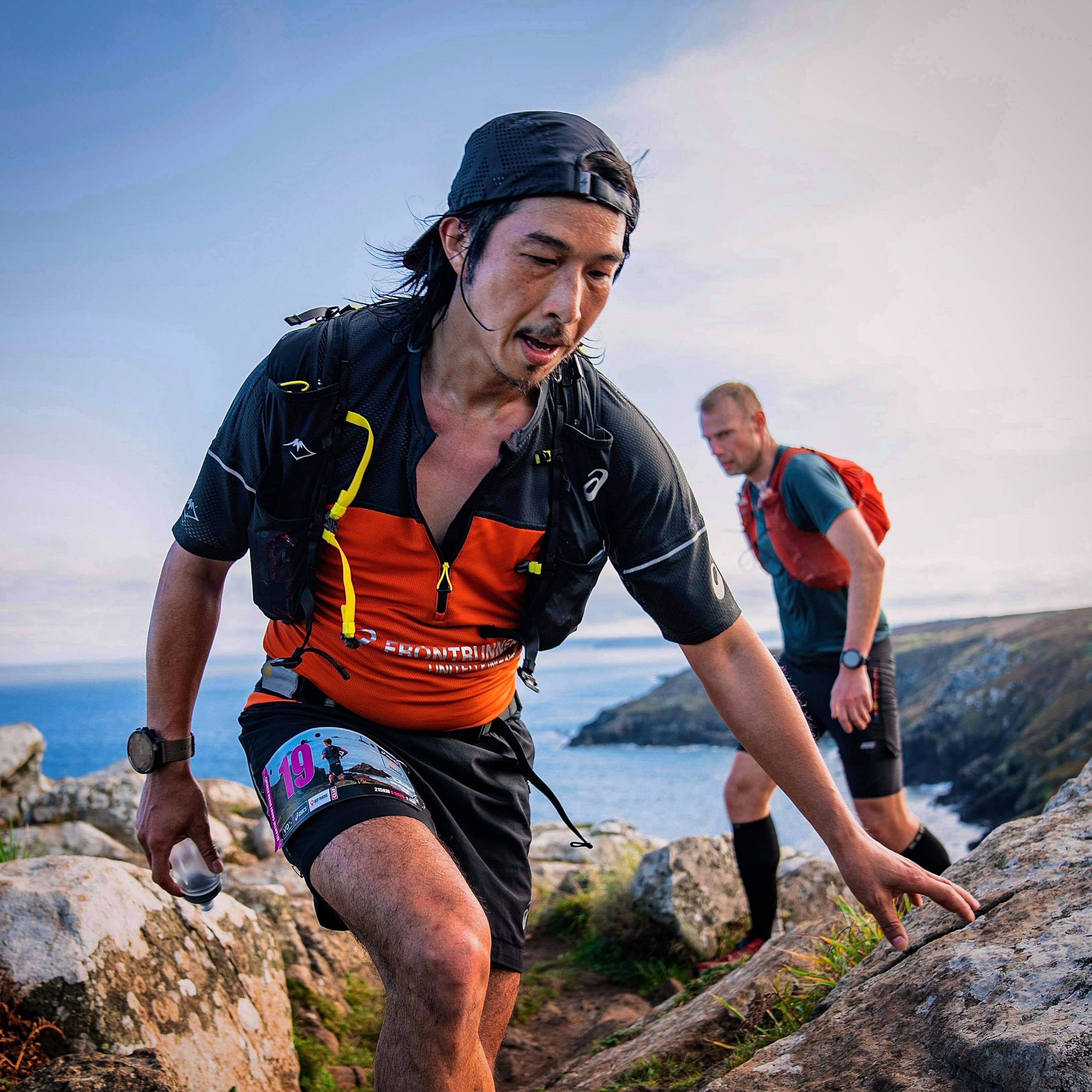 Having gathered all the kit from the current 2022 UTMB kit mandatory kit list, it's time to put it to it's test. Previous participation in the race, I used a 12L pack to carry my items. Test will only carry the main kit list and will not include "Cold Weather" or "Hot Weather" kit (additional safety kit that gets announced nearer to the race start time).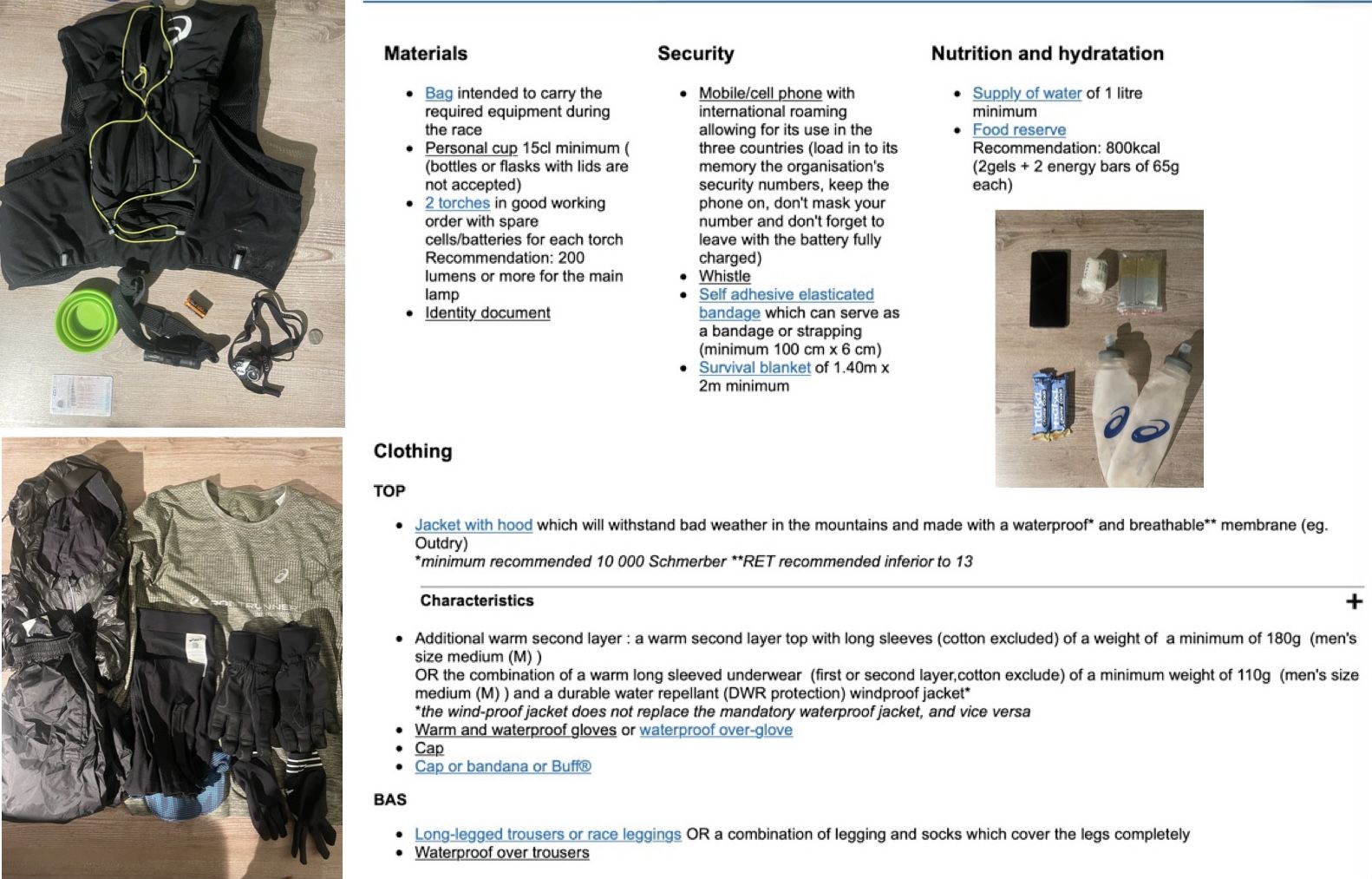 HOW IT FITS?

Having used a similar pack setup (same pocket layouts and configurations) it had been very easy to transition. It was a case of packing smart and making use of the same pockets and compartments from the older pack. 

Firstly, 'Clothing' will always go first as it takes the most space. Items which would be less likely to use will go to the bottom of a waterproof bag with my waterproof jacket and gloves on the top. This gets zipped up in the main compartment, along also with the two torches both with extra battery. 
The 'Personal Cup' in the rear pouch, foil blanket and bandage and food reserve both going in both sides of the zipped pockets.

The front of the pack, 2 500ml bottles and whistle (all included in pack), Mobile phone and ID in a waterproof slip case. Also, a tracker will be placed on top of the strap during registration, this won't make too much difference as it wont' need to be held in any compartments of the pack. 

Once all in, fasten the 'Bang Cord' to hold everything together and away we go, and that's it. 

SUMMARY

It did surprise me how all that kit that I used to squeeze down in 12L pack does so well on the 7L FUJITRAIL BACKPACK. A bit of smart packing was required (i.e folding and flatting clothing, lightweight head torches and batteries) but it didn't feel much different to using the previous pack. 

I was asked about this pack in the summer as some of the ASICS athletes had already got their hands on the pack. Feedback had been very positive so I was looking forward to this a lot. I can honestly say, the wait was worth it. 
What I really like about the pack is the amount of pockets and compartments it has. Important to me and my long runs as if food isn't accessible in the pack, I will put myself off fuelling. 

I was sceptical at first with the low capacity of the pack but the ASICS FUJITRAIL BACKPACK had indeed exceeded my expectations,  It's a reminder that don't judge a pack by its size.. Even after stowing all the compulsory items, there was still a Front Pocket and Rear Pouch that was vacant. That would be standby for more 'Hill snacks' and  emergency 'Weather Kit''. There's even loops for trekking poles on the pack for the part of the races where you won't be needing them. My advice - "Underestimate this pack at your own peril!". 

Item in this Kit Review the 'ASICS FUJITRAIL BACKPACK, Medium Size was gifted by ASICS Europe.
Keep safe everyone and thanks for stopping by!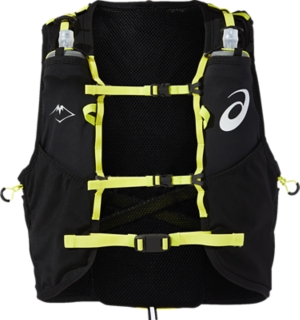 FUJITRAIL HYDRATION VEST 7L
The FUJITRAIL™ BACKPACK is designed for trail runners who are running off-road for hours at a time. Its TASUKI SYSTEM is inspired by the Japanese kimono and is functional for reducing bounce when you're traversing across varying topography. This...
Shop Now
written by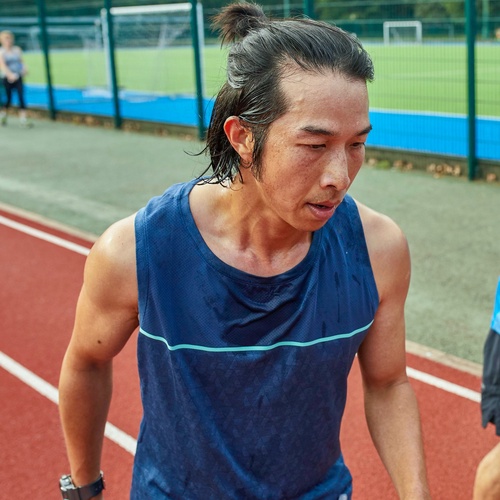 Alan Li
Retail Operations Technical Advisor from London


Club: N/A
Coach: N/A
MY DISCIPLINES