This past weekend I've been in London with my ASICS FrontRunner team mates where we got to experience something none of us have been able to since March 2020. A race which had a mass start instead of being set off in a socially distanced way. I want to share my reflections on both the race, where we were able to "pace" and also finally being able to spend time with the team.
Shake it out, shake it out!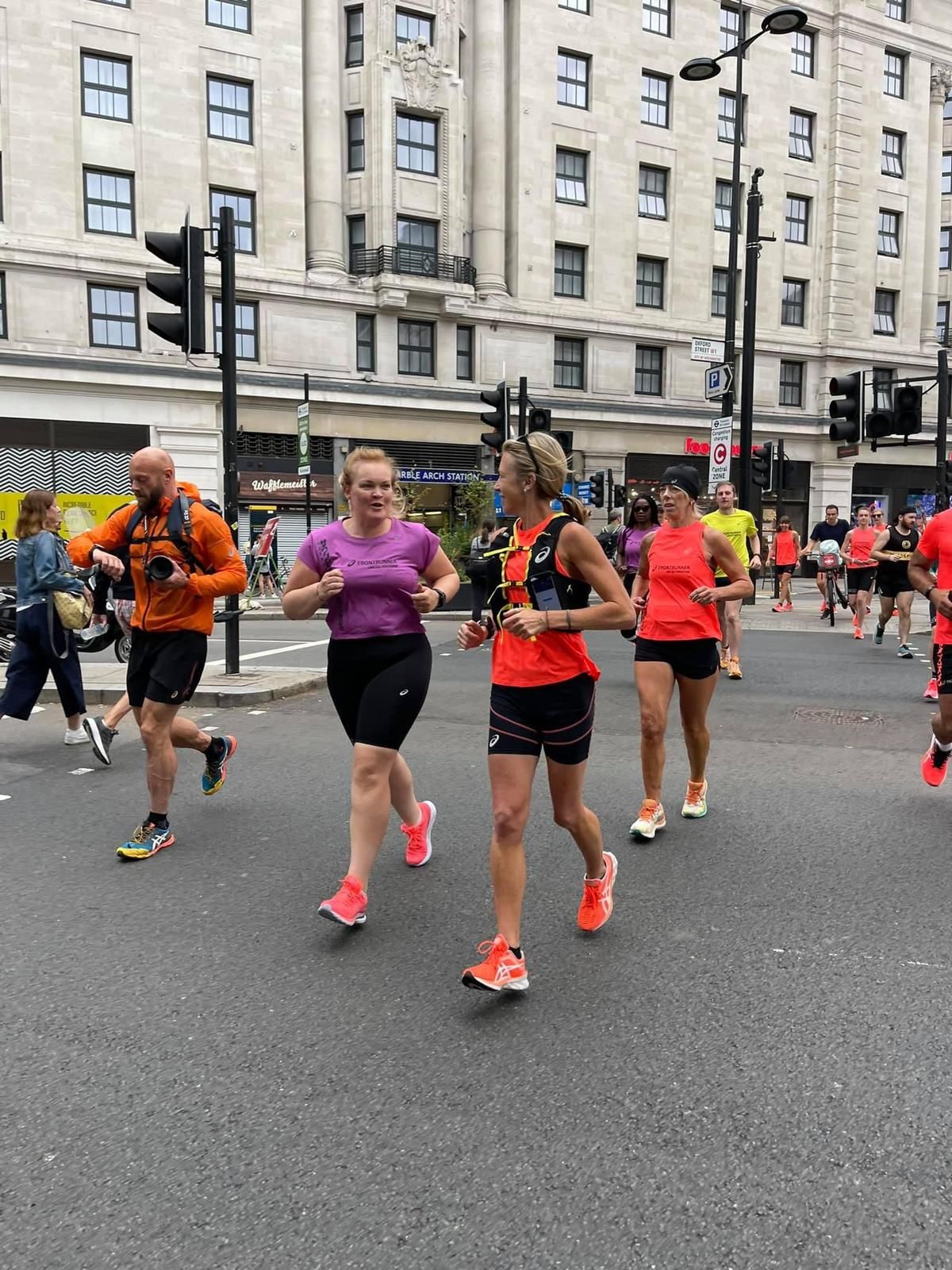 On Saturday morning we arrived at the ASICS Oxford Street store, full of excitement to see each other and head around Hyde Park for a shake out run. This gave us a chance to catch up as we were taking in some the sites of central London, and experience the infamous Holly (no not that way sorry everyone….. you know I always get lost) Rush navigational excellence. There was also time to celebrate our team mate Chris' birthday, by doing press ups, a 51 second plank and having cake! Pete was taking photos of us along the way as well, which made it a fun morning!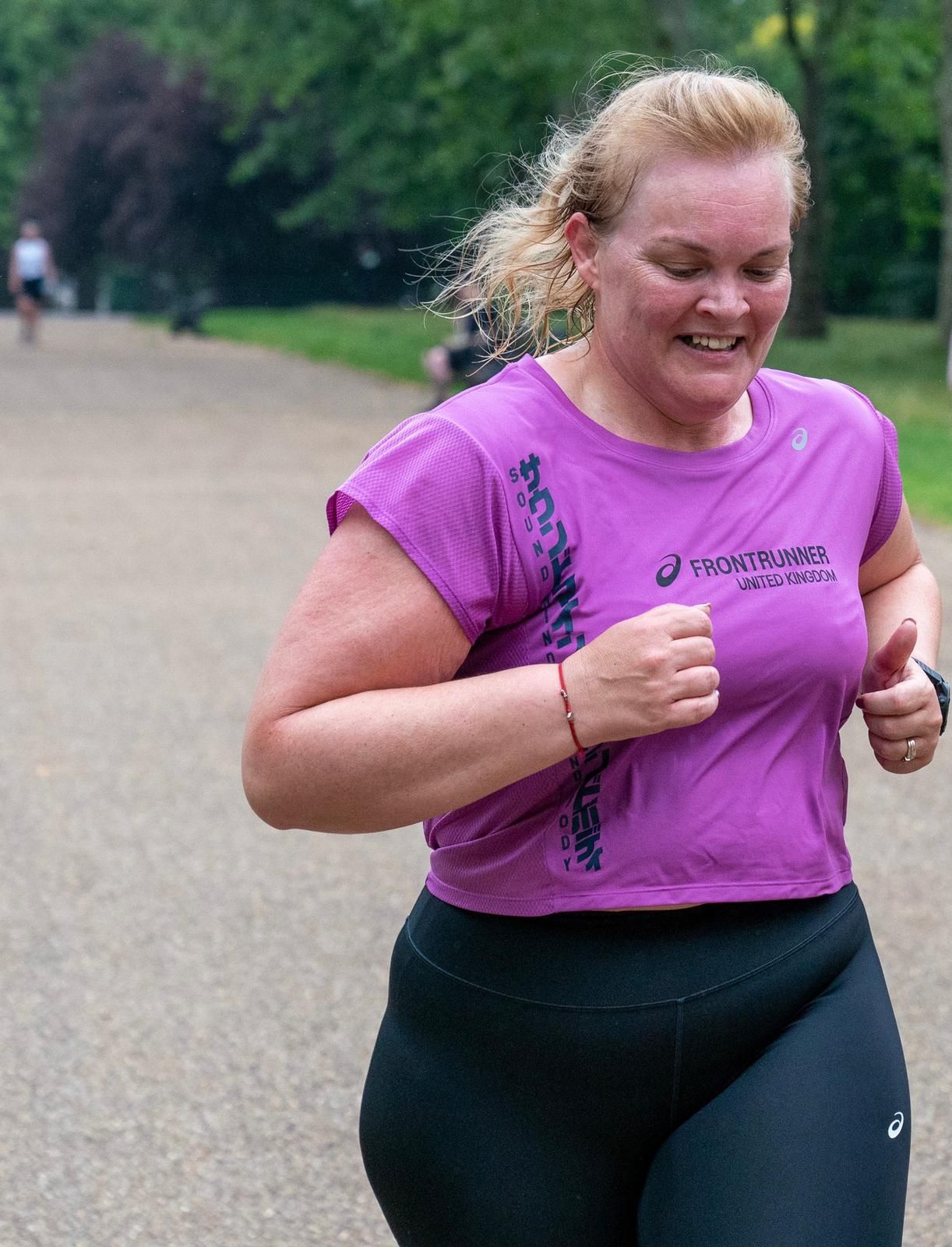 Time to race and pace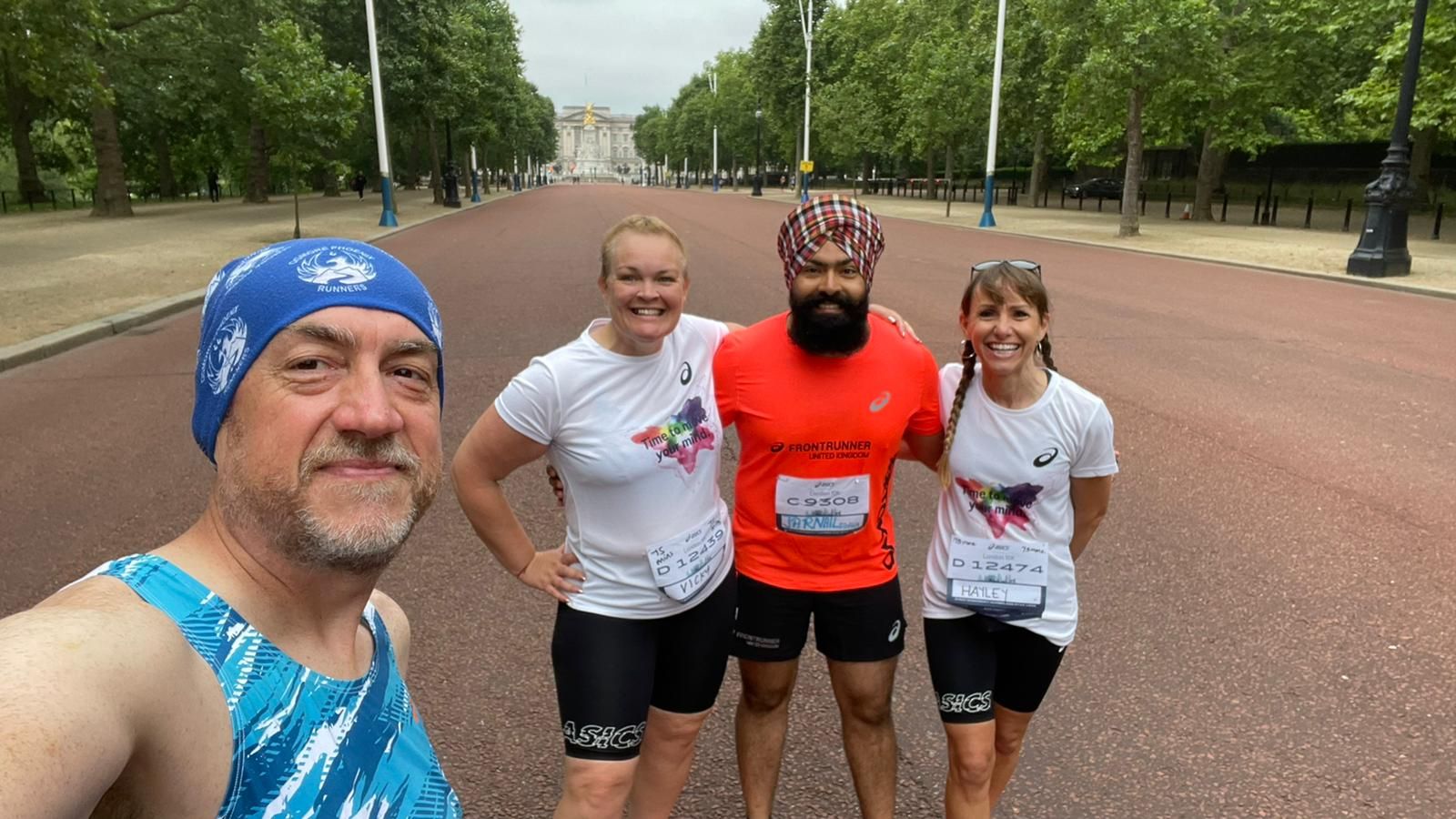 In the run up to the event we were asked if anyone would like to pace on race day. Quite a few of the team, including myself, jumped at the chance. In the past when I've paced at events its been really obvious that I'm a pacer, often because I was wearing a flag on my back with a goal pace time. We were told in advance that instead of being a pacer in the traditional sense we would be more cheerleaders or motivators, and there would be no flag. This put a different slant on things, as people around us wouldn't really know that we were a) pacers or b) what time we were pacing.

We headed off to the volunteer area before the even to collect our t shirts and pacer bibs. The one thing we could do was write our goal time on our bibs, so that's what we did. I was I was joined in pacing duties by my team mates Hayley, Chris, Jarnail and Jamie. We headed off to the start, getting a few pictures along the way, and stopping to see Rey at the warm up area, who was in charge of getting everyone pumped up on their way to the start line.
Once we crossed the start line the real fun started. Rather than targeting people who might have been going for our goal pace (75 minutes) we turned to supporting everyone as we were going round. It was a real team effort cheering runners all around us, and we absolutely loved seeing people on the switch back parts of the course who were running in the opposite direction. And of course given that it was London there was no way we couldn't stop for a quick photo with the London Eye in the background!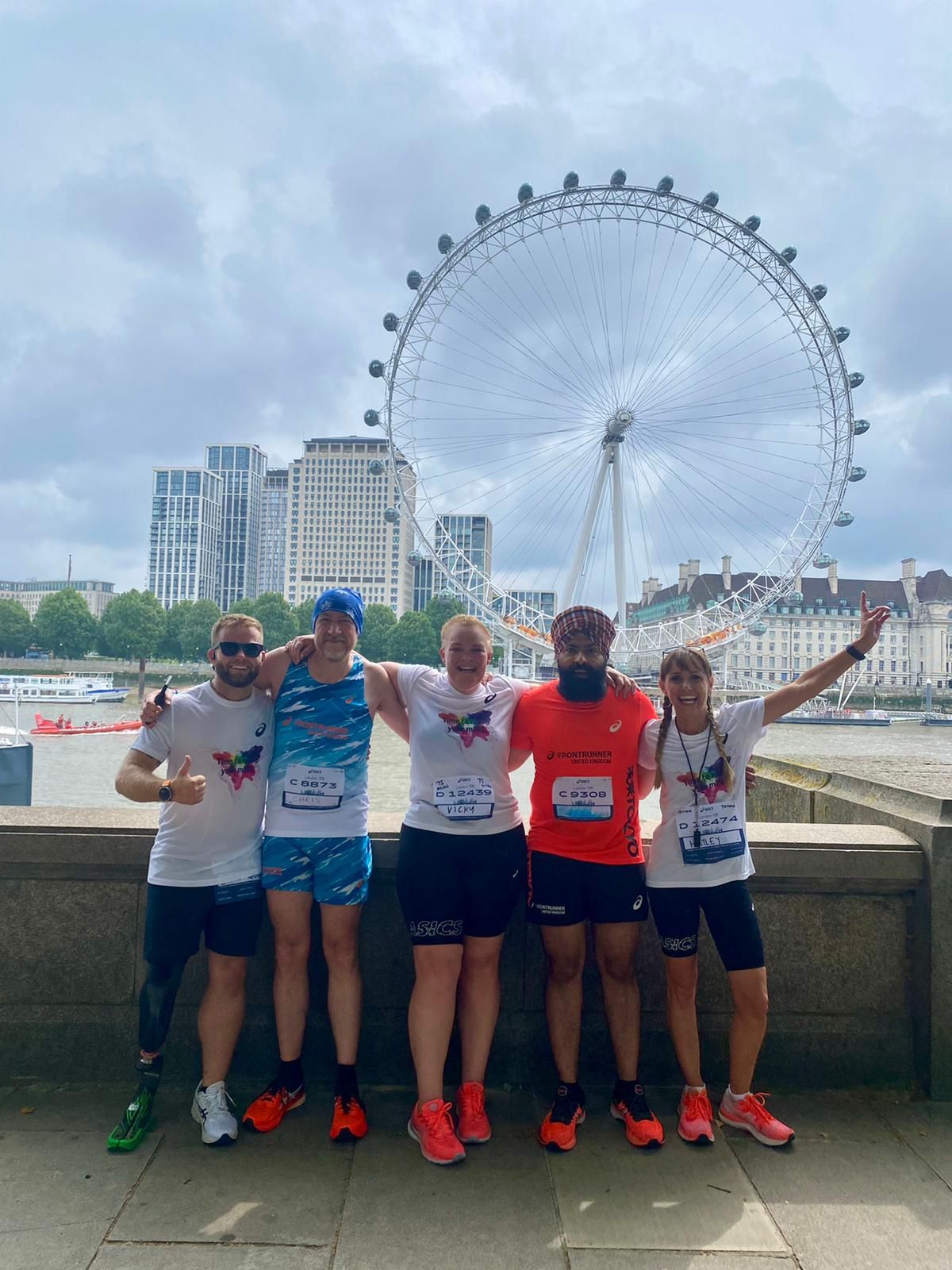 By the time we hit the 9k mark my legs were feeling very heavy. I was only two weeks post Race to the Stones, and my body was still pretty tired. Luckily I couldn't have been in better hands, as Chris, Hayley, Jamie and Jarnail were just amazing and pretty much carried me to the finish line. We made the turn for home (though the 0.1 to go sign was definitely more like 0.25 to go), joined hands and ran up Whitehall together to the finish, spotting some of our team mates who had been in earlier waves cheering on the finish straight. That moment of crossing the line together was really special, and wouldn't have been possible a few weeks ago given the restrictions that had been in place!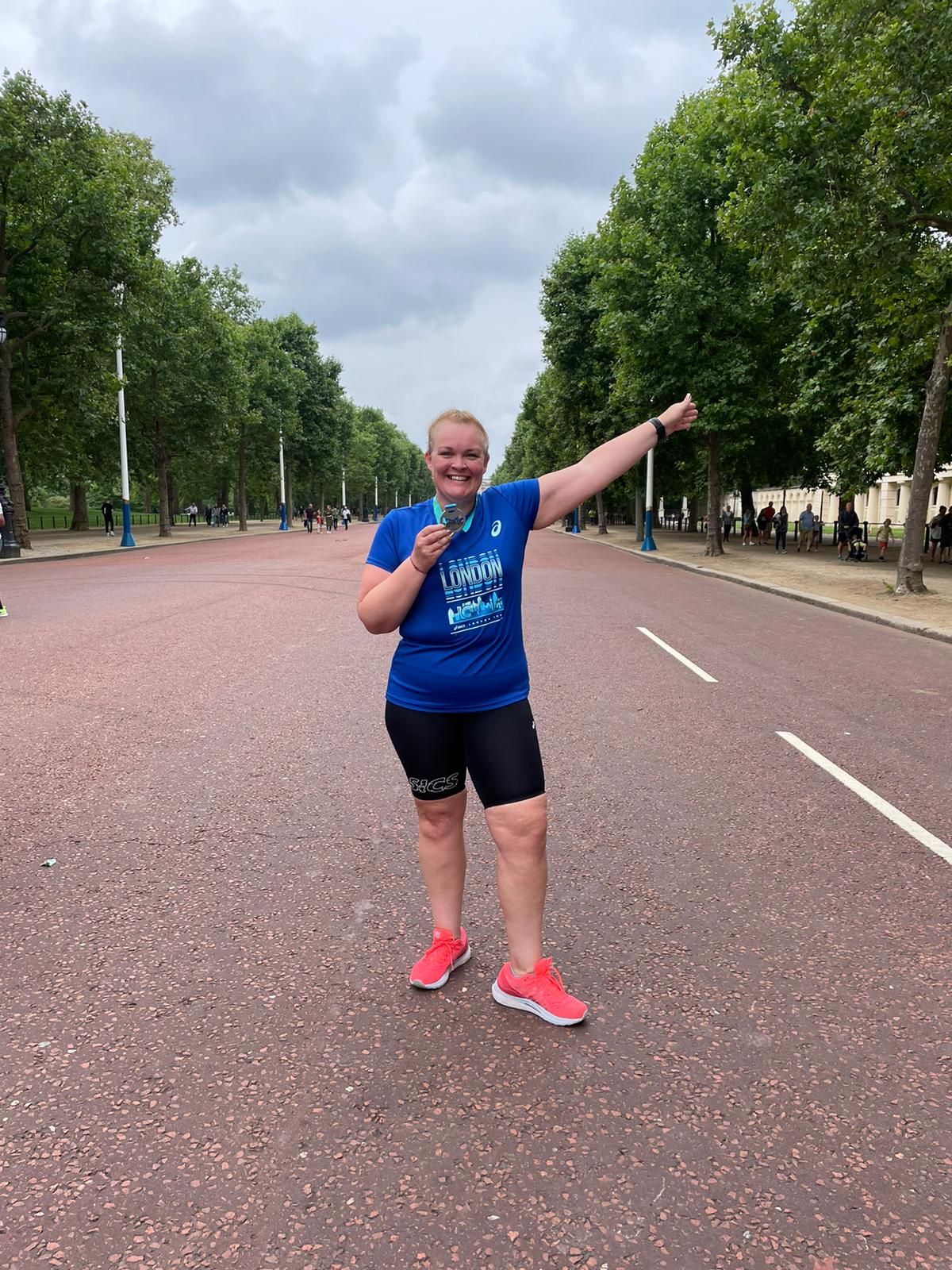 A whole different feeling

I'd been used to running on the trails for the past few months as I had my ultra marathon in early July, so running on the roads again was really lovely before heading back to the trails next month. It was also quite surreal being surrounded by so many people before and after the event, and having that familiar mass start again. Racing in the past year has been very different and this almost felt normal. You could also see the joy on people's faces to be back racing in a way that we were always used to pre COVID, and the event organisers did a great job with pre race protocols such as requiring a negative lateral flow test and ensuring that there was social distancing in areas outside of the main course where it was needed. If that is what we need in the future to keep us racing in this way it's a small price to pay.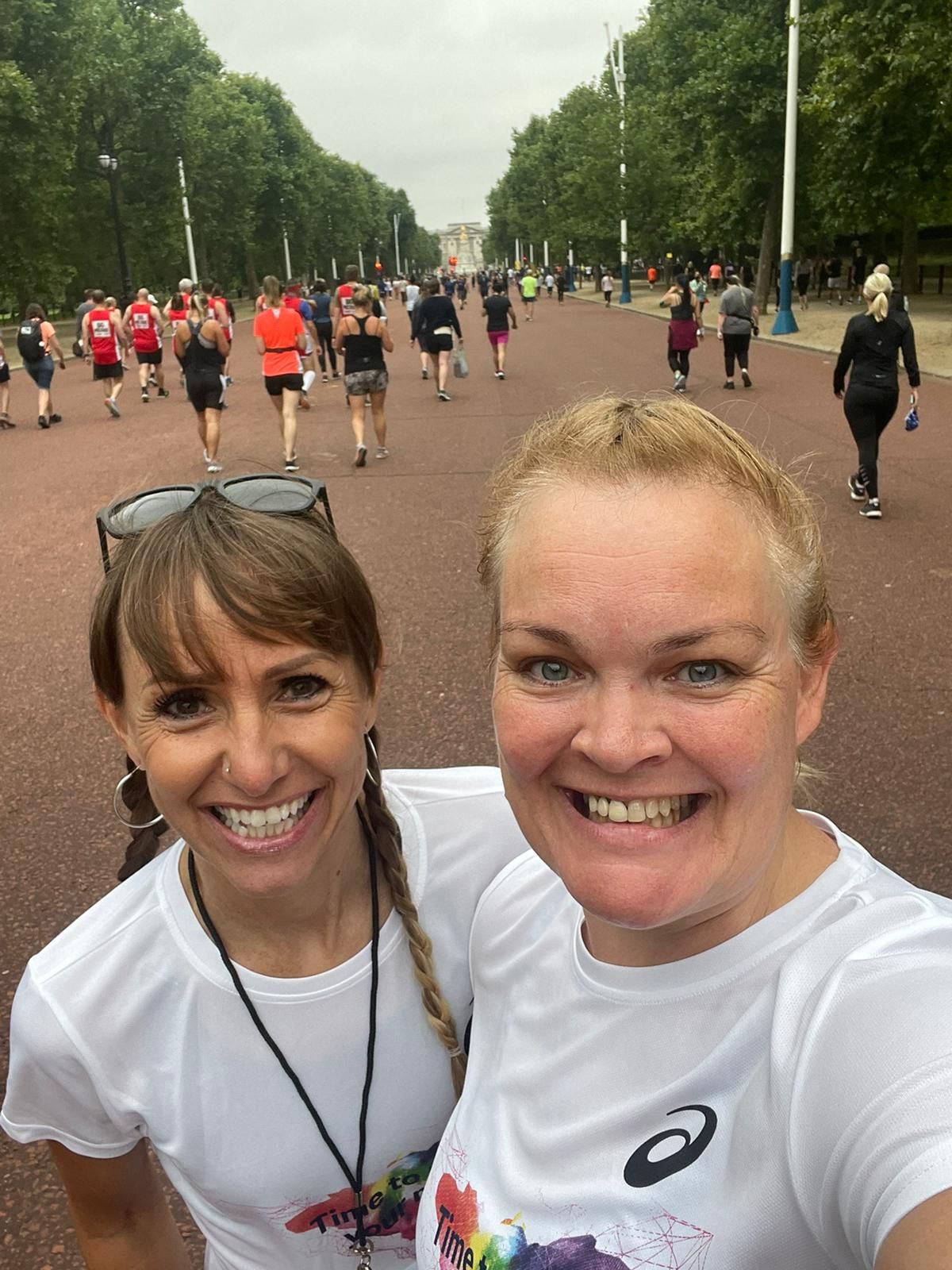 Sharing the experience with my ASICS FrontRunner team mates

Other than the race itself it was so good to be able to spend time with my team mates, some of whom I'd not been able to meet until now. We'd spent the last 18 months getting to know either other via zoom quizzes and other virtual events, and seeing each other at races where we could, but seeing everyone in person was a huge highlight. It was a weekend full of memories that will last for a very long time!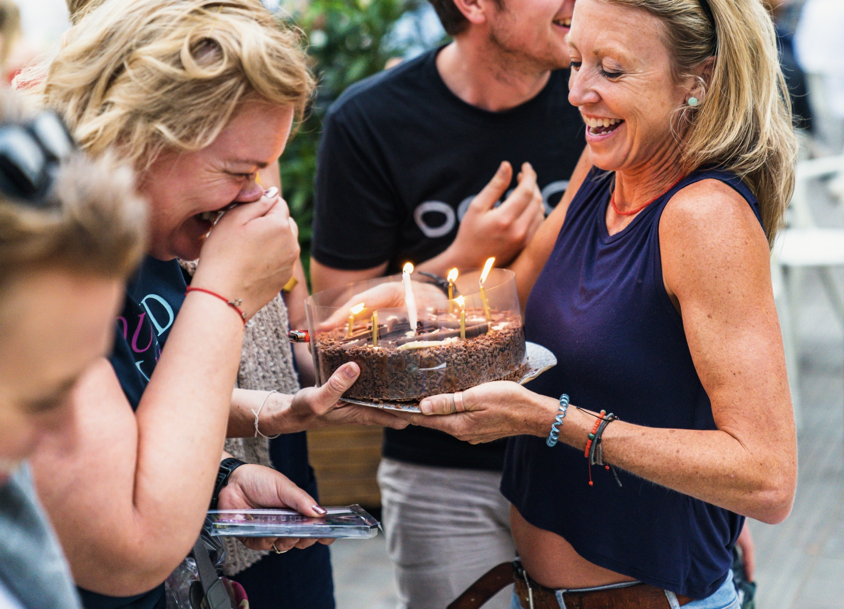 written by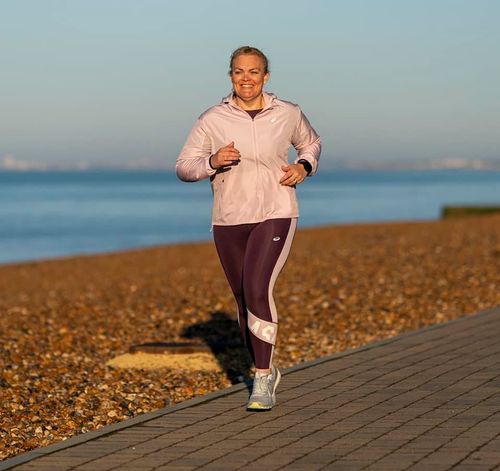 Vicky Ledbury
NHS Contract Manager from Bristol

Age group: FV45
Club: Active Soul UK
Coach: Marcus Sladden
My Disciplines