A Frontrunner weekend like no other
ASICS FrontRunner Weekend and the London 10K

What it is like being a FrontRunner ? What are the purposes of the FrontRunner meet ups? Are they any good? What do you do?
Since the ASICS FrontRunner meet up in London, I have been asked a few questions about the meet ups we do and to share my experiences of them. Being an ASICS FrontRunner is an incredible thing. You get exposure to amazing, state of the art kit, you are invited to attend events which have kindly been put on by ASICS and most importantly, you meet some amazing people who are truly passion about what they do and you now have an 'extended' family! The meet ups are a chance to re-group and re-kindle the friendships and bond we have as a united team.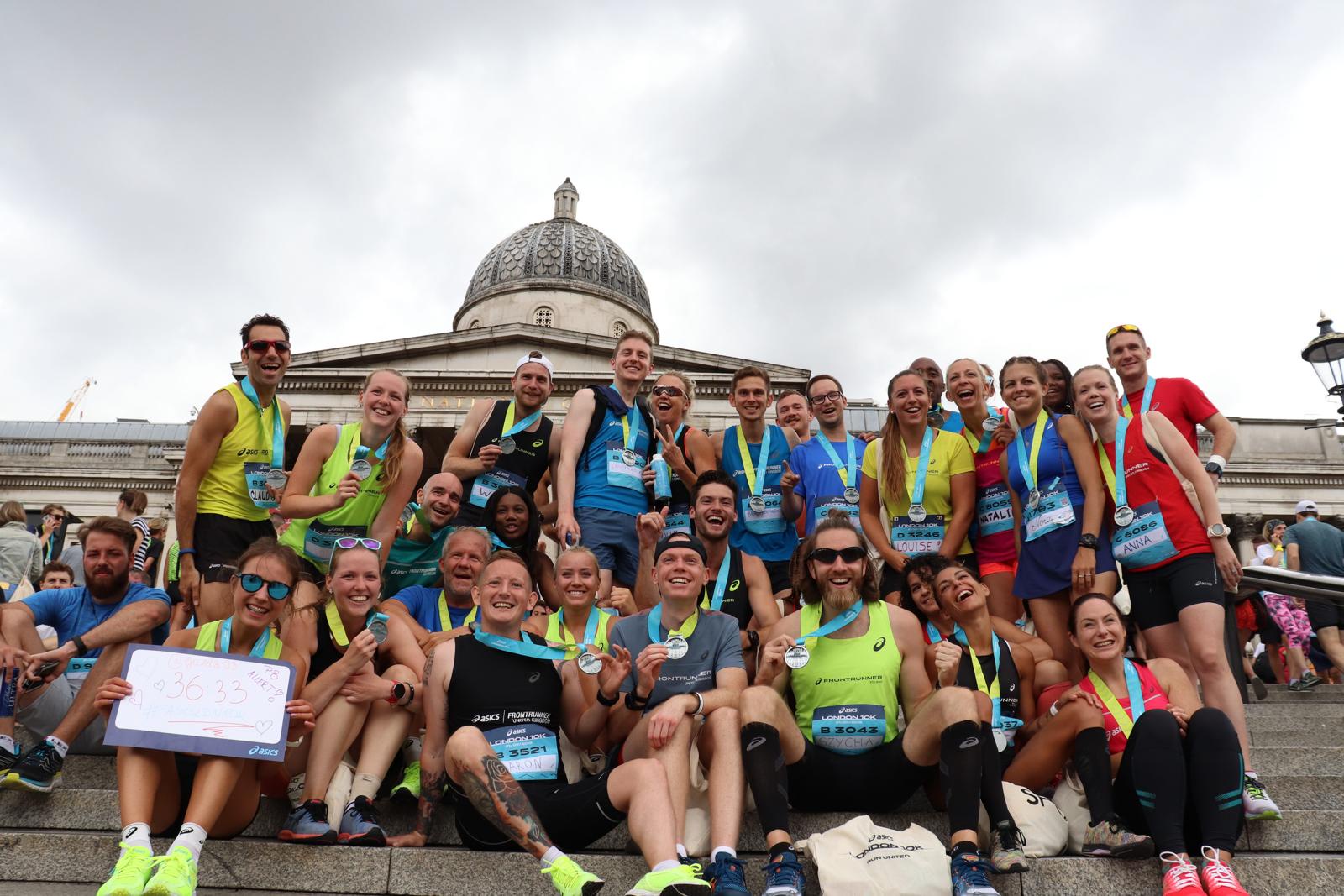 Every year, ASICS FrontRunner have three formal meet ups where the team meet up at different location around the country and take part in a series of amazing opportunities (eating out together, photoshoots, races, meeting professional athletes and so forth).
You know that when you attend these events, it is going to be a weekend that you won't forget. Filled with laughs, love and most importantly running activities! For the purposes of this blog, I am going to give you an insight into the recent meet up (London) for you to see how incredible these meet ups are!
After finishing work on the Friday, I quickly cycled home, finished packing my bag and head to the train station. I met up with one of the UK FrontRunners Hadooli Hassan and whilst on the train, we had a chat  about her training plan (as I am Hadooli's coach) and talked about what to expect from the London meet up as this was Hadooli's second FrontRunner meet up.
Once we arrived in the Capital, we met up with Chimzy Dorey who confidently directed us to the hotel….and in doing so, took us to the wrong hotel…(thanks Chimzy).
After a long journey, and eventually getting to the correct hotel, we dropped off our bags, and caught the tube to the Oxford street ASICS store for a gait analysis test (a test which monitors how you run and then recommends the right ASICS shoes for you. If you haven't done one, ASICS will, if they have the equipment at your local store, can do one for you and it's free!).
Funnily enough, my gaits hasn't changed and therefore I am still a neutral/over pronating runner! (Good to know).
To conclude the evening, most of the FrontRunners met up at the local pizza express to carb-load up on some pizza in readiness for the busy weekend ahead. This was some sweet downtime to catch up with the guys and gals and enjoy each others company.
Once that alarm went off Saturday morning, I knew it was going to be a long, busy but enjoyable day. To start with, myself and the amazing Bradley Freeman, flew down to the lobby for some breakfast as we had to quickly leave for the Breakfast shakeout run - I was leading a group of runners from the ASICS regent street store to the ASICS Oxford street store. Instead of using public transport, a few of the runners and I ran to the store to add a couple more miles into the legs. Once we got there, all hot and sweaty, it was great to see how excited everyone was. People got free goodie bags and teeshirts as well getting to meet new people and run with them! Running is one of those sports where you just need a good pair of trainer and you can pretty much run anywhere, with anyone, at anytime and any pace. What a great way to start a Saturday morning.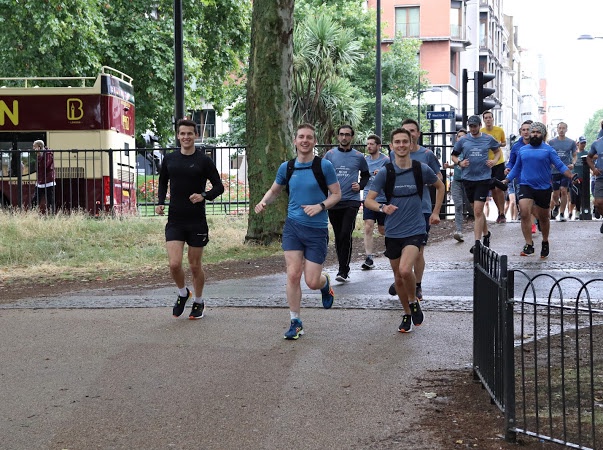 After a successful breakfast shakeout run, the FrontRunners had a 'brunch', hosted by ASICS, where we could have some good food at the Le Pain Quotidien and have a Q&A session with the ASICS athlete Dewi Griffiths (who ran a 02:09 marathon - crazy!)

However, that was not the end to the busy day, after 'brunch', we all went back to the hotel, to get changed into some fresh (gifted) outfits to then headed out on a photoshoot with the ASICS photographer Andy Astfalck. Andy is an incredible photographer , who, with his legendary skills, shot various photos of us all in different locations around London. After about three hours of photos, we went back to the hotel, had a shower and had a little downtime before heading back out for some more fun! In my downtime, myself and a couple of FrontRunners tried the Sauna and Steamroom at the hotel - it was lush. 
Short but sweet, we then had to get ready for the night of entertainment. ASICS (particularly Holly Rush and Laura Price) treated us to an exclusive opening at 'The Kingpin' which had a bowling alley, some good food, air hockey, cricket batting station and, particularly where much of the entertainment came from that evening, a karaoke machine.
You'd think that would be the end of the evening of laughs however, we had to get back to the hotel…and this time, we did not go by tube...we went via the 'Boris Bike'. That's right, the ASICS FrontRunners (a few of us) tackled the streets of London on some rentable bikes…what a great way to finish the evening.
Sunday morning, as for many of us avid runners, means race morning. Fortunately, we were all gifted a place to take part in the London 10K…and what a race it was! The environment was vibrant, there was lots of cheering, screaming, celebrating….it was amazing. We had some FrontRunners pacing various times on the course, we had other FrontRunners pacing other friends. The London 10K was definitely the biggest race I've taken part in. It is an experience I will never forget.
After the race, a couple of FrontRunners and I wander around the streets on London, finding some good food and drink to then getting our respective trains home. 
I think the thing to take away from this blog is that being a member of the ASICS FrontRunner family is one thing, but coming along to these meet-ups forge amazing relationships, gives you experiences that you would never normally have and have soooo much fun! 
I, for one, am grateful to be on such an amazing team. #winthelongrun #IMOVEME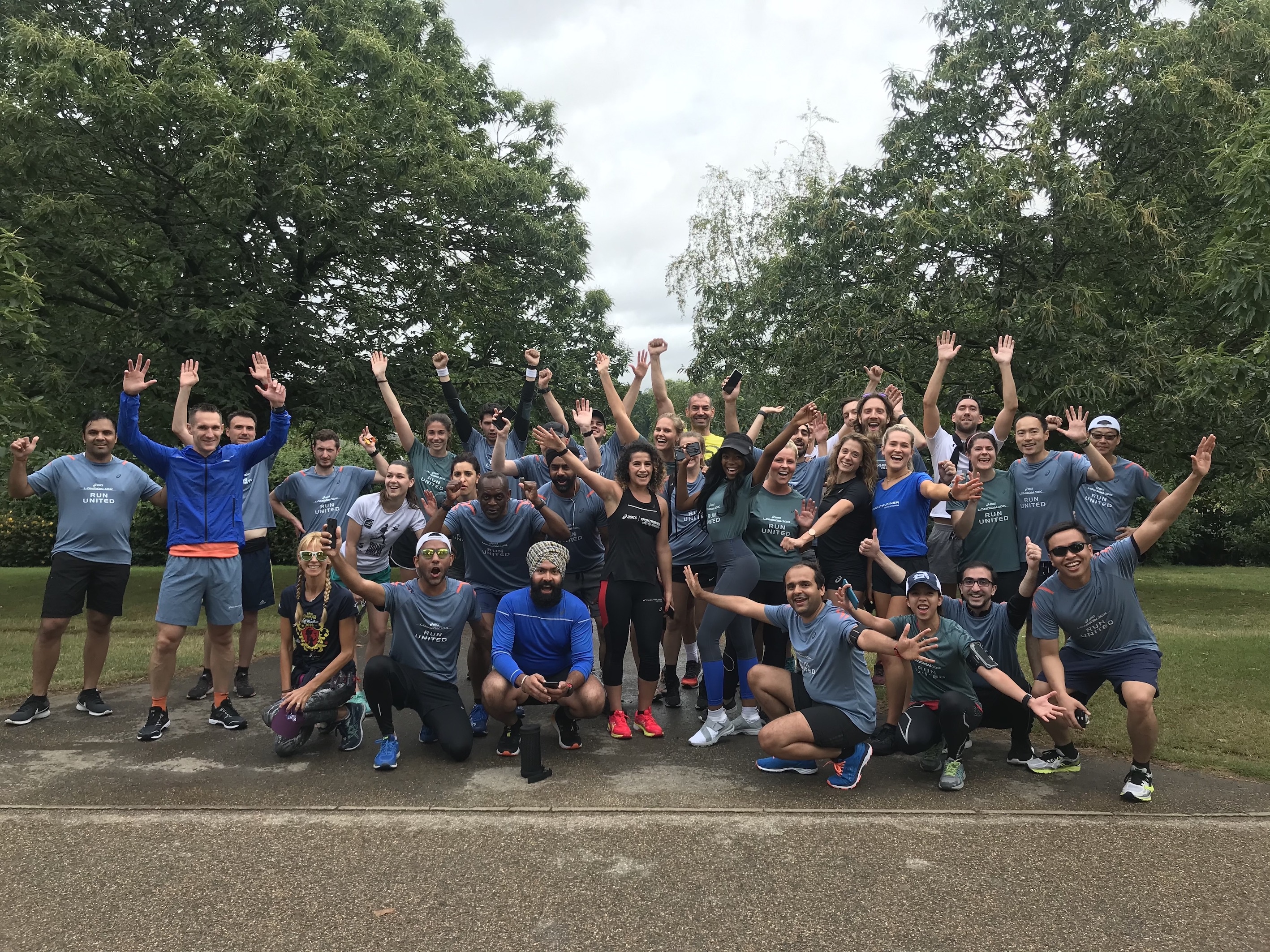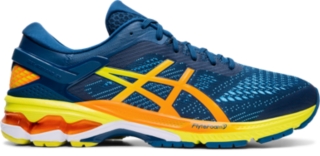 GEL-KAYANO™ 26
Enjoy the luxurious comfort and exceptional support offered by the new GEL-KAYANO™ 26 running shoe. The rearfoot cushioning has been updated in this classic stability shoe for enhanced shock absorption and long-lasting soft...
SHOP NOW
written by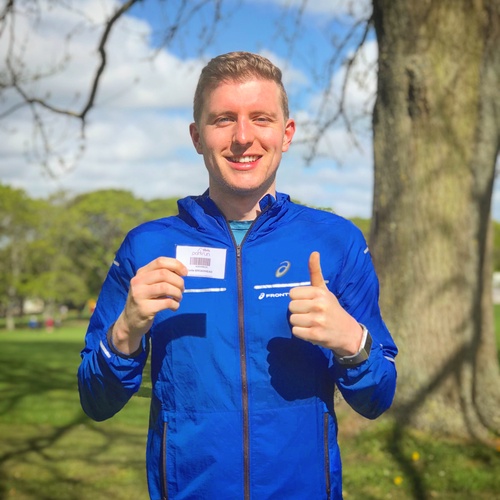 MY DISCIPLINES
MY DISCIPLINES