When it comes to carrying all of your supplies for training and racing long distances, having a good hydration vest is essential. Will the new ASICS Fujitrail Hydration Vest be my go to bit of kit for this? Read on to find out more.
The importance of the right sort of vest for going the distance
Throughout various training cycles for marathons and long trail races I've used both a budget hydration vest and a high end one. What I learnt from this was the importance of having a vest that will not only fit well but will also hold all of your supplies, including the emergency ones. The vest shouldn't rub or cause friction, and for me pockets are key. Multiple options for water carrying is also very handy so you can choose to use soft flasks or a bladder.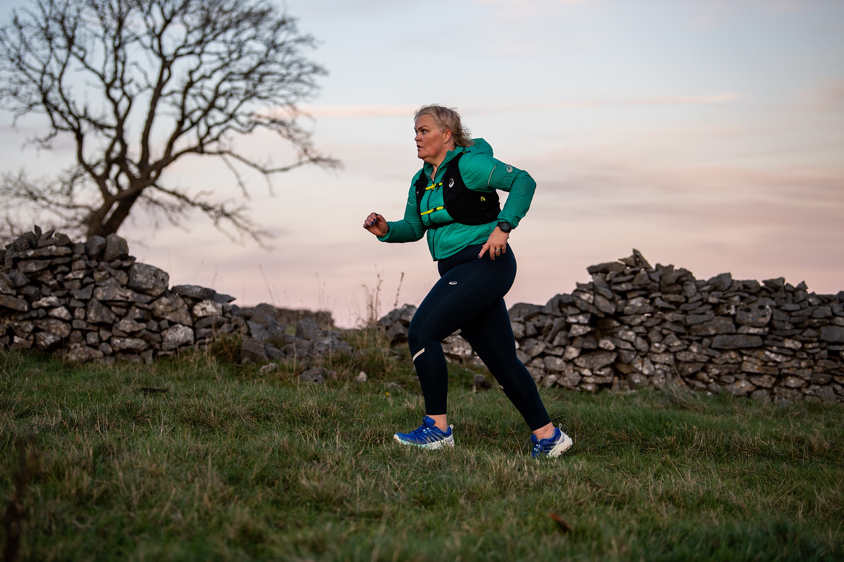 First impressions

When I opened the delivery packaging I honestly felt like a kid at Christmas, I was so excited to be able to get a good look at this vest. The first thing that stood out for me was the design. I love a hydration vest you can wear like a jacket. I prefer the fit of it as it feels more secure. The next thing was the pockets. So many pockets, both on the front and the back. I need things to be easily accessible, especially the all important snacks and fuel, so I was very happy with the pocket locations.
Another essential for me is the way the water bottles are stored. The vest comes with two 500ml soft flasks, which slide in to pockets on the front of it. There is also the option to use the zip pocket at the back of the vest to store a bladder if that is your preferred way of storing water.
I also absolutely love the TASUKI SYSTEM, which is inspired by the Japanese kimono and is functional for reducing bounce, the magnetic buckles which can be opened and closed with one hand, and the bang cord system on the back which can be used to store items on the outside of the back pocket
So how does it stand up when it is put to the test?
If you thought I was excited to open it, that was nothing in comparison to actually using it. And it did not disappoint one little bit!
I always spend a bit of time packing the different sections with essentials before I head out, and make sure the things I need the most are in easy reach (phone, snacks, sunglasses etc.). When it comes to my soft flasks I usually use my handy best trick to help the bottles go in to these pockets easily of blowing air in to them when they are full, and that works really well with this pack. I also love the fact I can store my jacket using the bang cord system on the outside of the pack – if there is a change in temperature or rain is coming being able to grab another layer quickly makes such a difference, and that space that would have been taken up by a jacket can be used for other items.
When the pack was fully laden it doesn't feel heavy at all, and is so comfortable to run in. My vest is a size Large, and the straps on the front are really easy to adjust to get the right fit. I haven't found the bottles bounce around when running, which is great, as I've used other packs where this can be very irritating on long runs.

Being a 7 litre pack it is slightly smaller than the vest I've used in the past, but I think sensible packing when it comes to my longer trail run training in 2022 will make sure there aren't any issues. Some of my ASICS FrontRunner team mates have put it through its paces on ultra marathons without any issues, and its even been used at races on the UTMB week, which is a big tick in my book.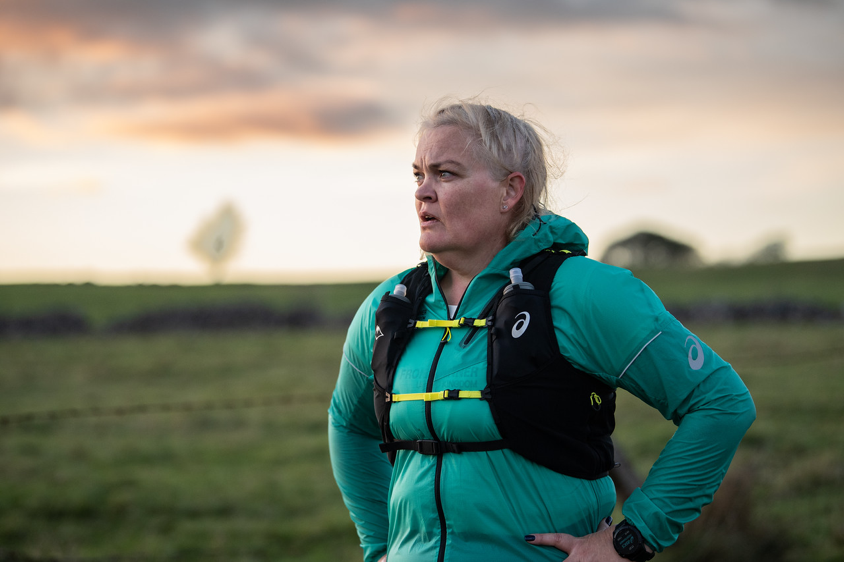 Final thoughts?

A good quality hydration vest is an investment, but needed if you are clocking up the big miles, especially when you have to carry your own supplies. ASICS have worked with their elite trail team to get this vest right, and it shows. At £135 it is at the higher end of the price range, but I do think it is worth it. I've found it light, comfortable, and with all the storage I need, it really is what I was looking for, and I would definitely recommend the ASICS Fujitrail Hydration Vest.
written by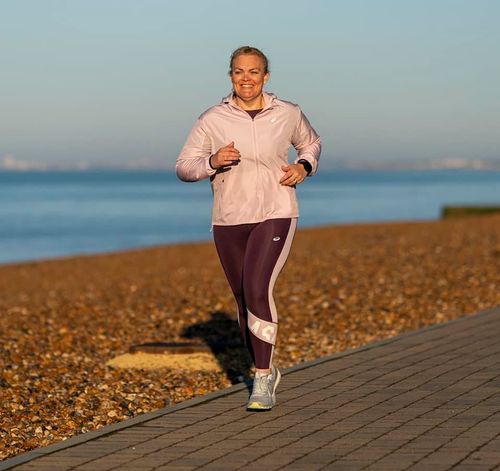 Vicky Ledbury
NHS Contract Manager from Bristol

Age group: FV45
Club: Active Soul UK
Coach: Marcus Sladden
My Disciplines