Another glorious shoe to take to the trails
First Impression?
Okay, it's no secret that I love the Fujitrabuco range – I reviewed the Pros last year which I then took with me to Marathon du Mont Blanc over in Chamonix and had a blast with, and they've had a fair bit of fun on the trails in the Brecon Beacons too. So when I found out I was receiving the Fujitrabuco Sky to test out I was pretty excited. If there's one thing I think ASICS have really gotten right with their latest trail shoes, it's the colour-way…everything is so vibrant which is exactly what I want from a trail shoe, but they're also quite a stylish design too as they're a low profile looking shoe with interesting accessories like the boa lace. When I first took the Fujitrabuco Sky out of the box, I was impressed once again because, to look at, they're everything I want in a trail shoe. I also prefer the fact that they don't have the gaiter/sock around the ankle as I think it's more flattering on the leg without this.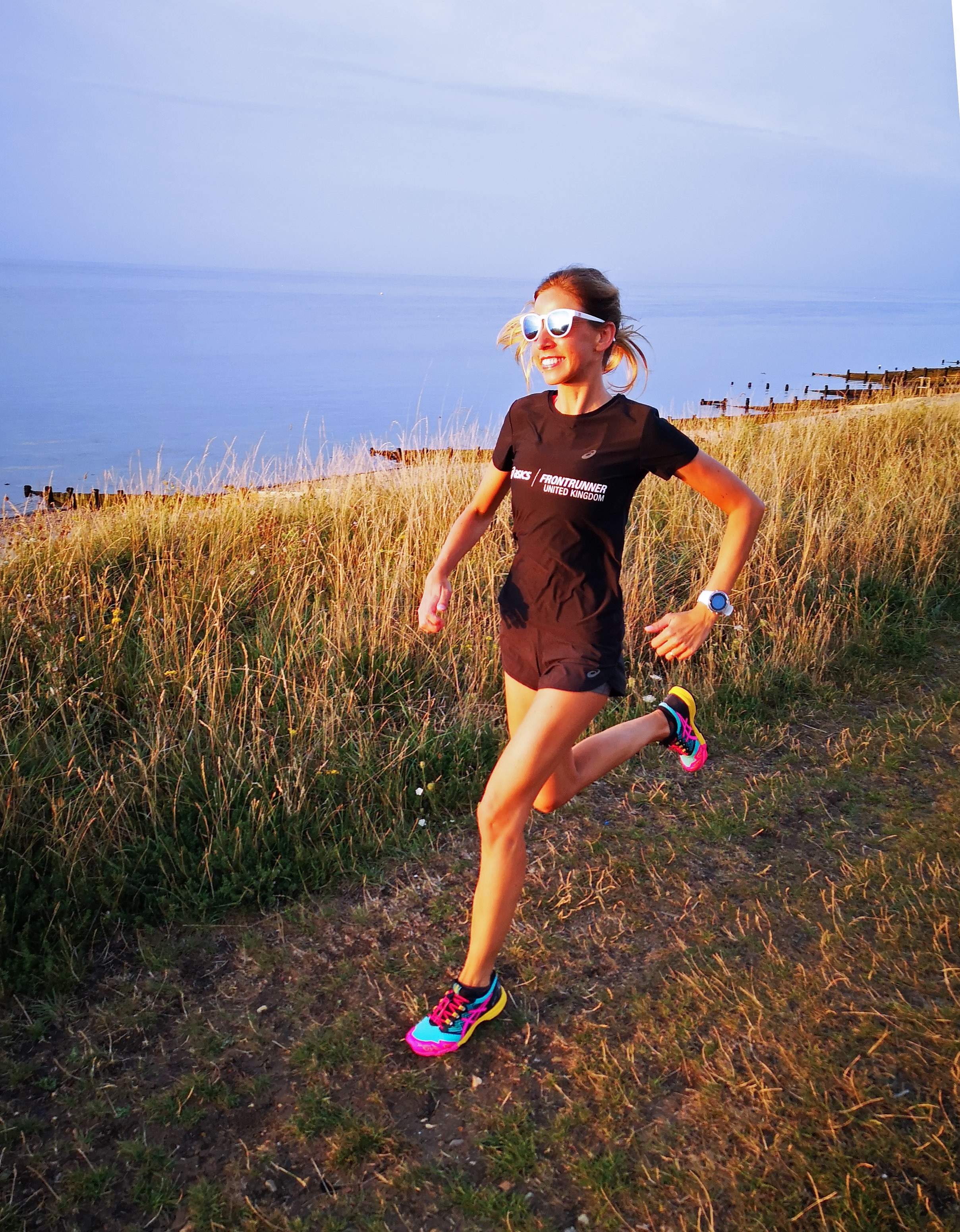 How do they perform?
Now of course, it's one thing for your shoes to look good, but if the performance doesn't match the styling then you will be disappointed. Thankfully I can confirm that these have met, and indeed exceeded, my expectations. Firstly, they feel super light which is perfect when you've been out for hours on challenging trails and your legs are feeling heavy. They do feel noticeably lighter than the Pros, they also feel a little faster and more responsive which is great but they haven't compromised on the cushioning to be able to achieve this. I have slightly sensitive legs and am in the latter stages of recovering from a stress fracture at the moment, and my legs feel really safe and well-looked after in the Fujitrabuco Sky. I also love the fact that I can maintain speed in these when moving from a trail onto tarmac as the versatility of this shoe will be so helpful in some of next year's multi-terrain races.
Technical stuff:
Water drainage holes (this feature is great…there's nothing worse than stepping in a puddle and then having to take your shoe off to get rid of the water!)
Fast lacing system – they have used the boa system again which works so well
FlyteFoam technology
ASICS Grip and Rock Protection Plate
Breathable Mesh
Pros?
Great for neutral runners, but also work well for slight pronators
Really stylish design
Very easy to cover a significant amount of mileage as they are so comfortable
Can easily tackle any kind of terrain – whether it's on beaches or up mountains the traction is consistently superb
Super lightweight which is great for longer days out on the trails
Cons?
Not waterproof – this isn't a huge concern for me but may be important for someone else
They come up a little small so size up at least half a size
Verdict
I really love this shoe. I am quite fussy and wasn't expecting them to be as good as the Pro, but they're brilliant and I will be reaching for them for all of my upcoming trail adventures and races. What I prefer with the Sky over the Pro is the fact that I could maintain a fast pace on both road and trail in these which is hugely versatile and advantageous when racing. All in all, I don't think you'll be disappointed if you are looking for a lightweight, fast and consistent trail shoe.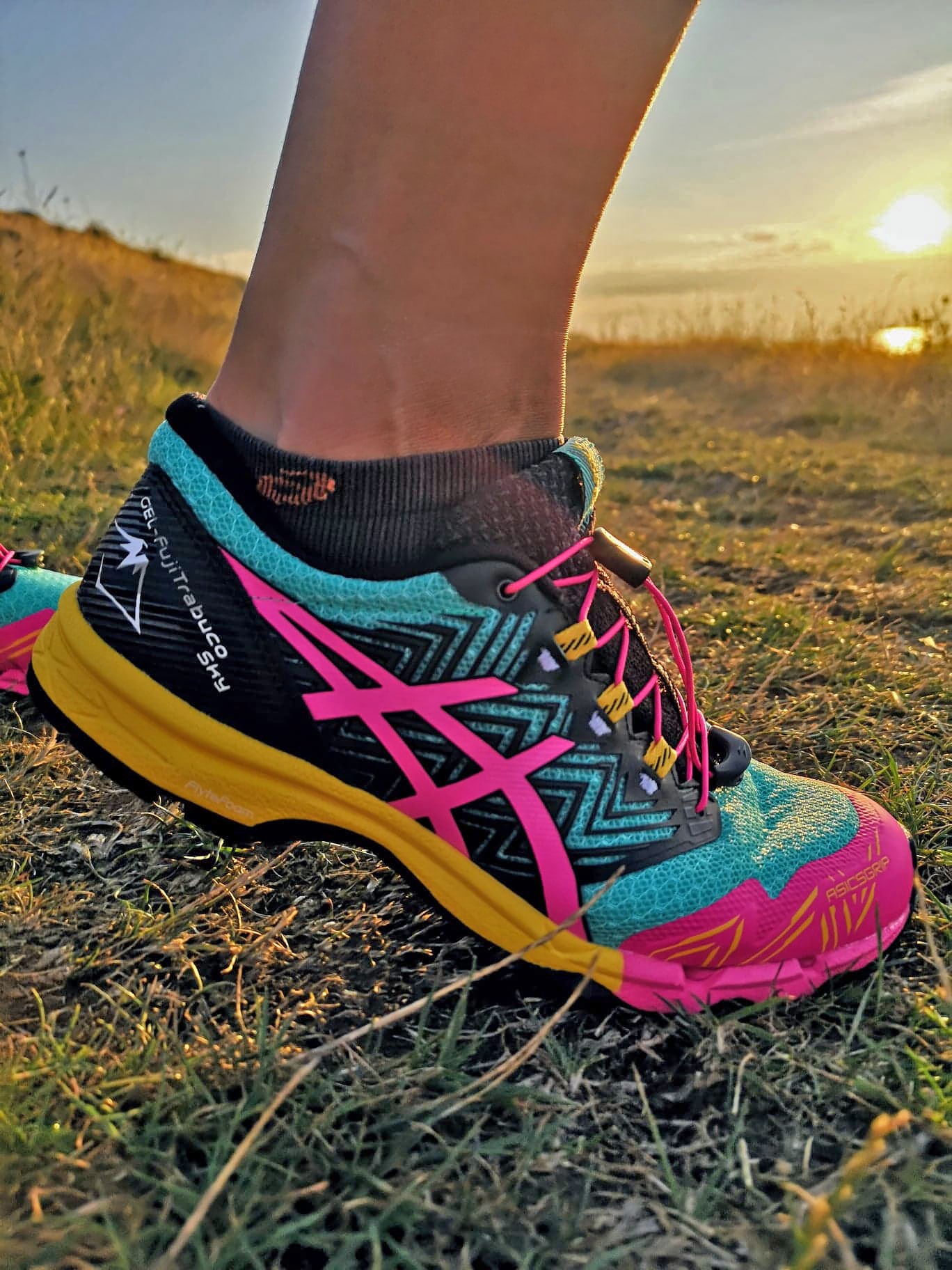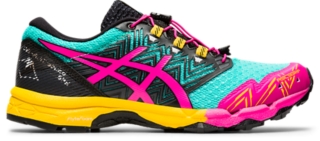 GEL-FujiTrabuco SKY
If you want to run fast off-road, the lightweight GEL-FUJITRABUCO™ SKY trail shoe is for you. Developed with three-time UTMB winner Xavier Thevenard, this shoe's design approach focused on weight and drainage. It has a flexible plate under the f...
SHOP NOW
written by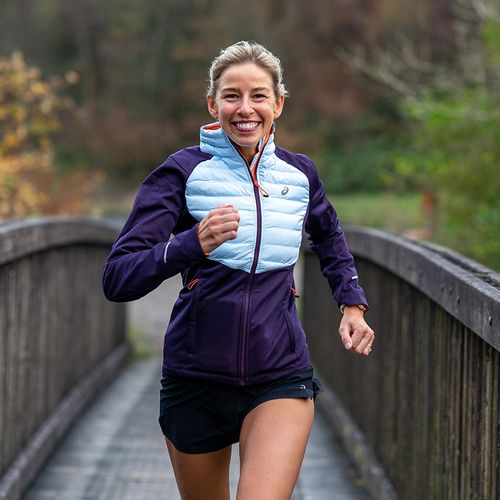 Victoria Stears
Head of Global Marketing - Sports/Education Sector from London

Age group: 34


MY DISCIPLINES