ASICS does it again with the Gel-Kayano...a great long distance staple shoe for the overpronator.
The ASICS Gel-Kayano has been one the leading stability shoes on the market for some years now. As an overpronator myself, they are definitely my go-to's for long runs. My Kayano-24's have seen me through many of my marathon and ultra training miles this summer and are just about ready to retire. I never got round to upgrading to a pair of the 25's, so when the 26 model was released I was super excited to get my hands on a pair!
FIRST IMPRESSION AND AESTHETICS
When I opened the box, I was instantly wowed by the colours. I have them in the colour "laser pink/sour yuzu", which is essentially a fuchsia pink and bright yellow. Trust me…these are BRIGHT! You might not choose to wear them for your Friday night drinks, however for summer runs they add that perfect bit of vibrancy that's sometimes needed to get you out of the door. I find as soon as I put bright colours on, I feel instantly happier and inspired to enjoy my training session!
To look at, they appear a little chunkier than previous versions, this is probably due to an added 3mm additional height in the heel which is meant for better cushioning and support…Obviously I had to take them on a few test runs to see if this was the case.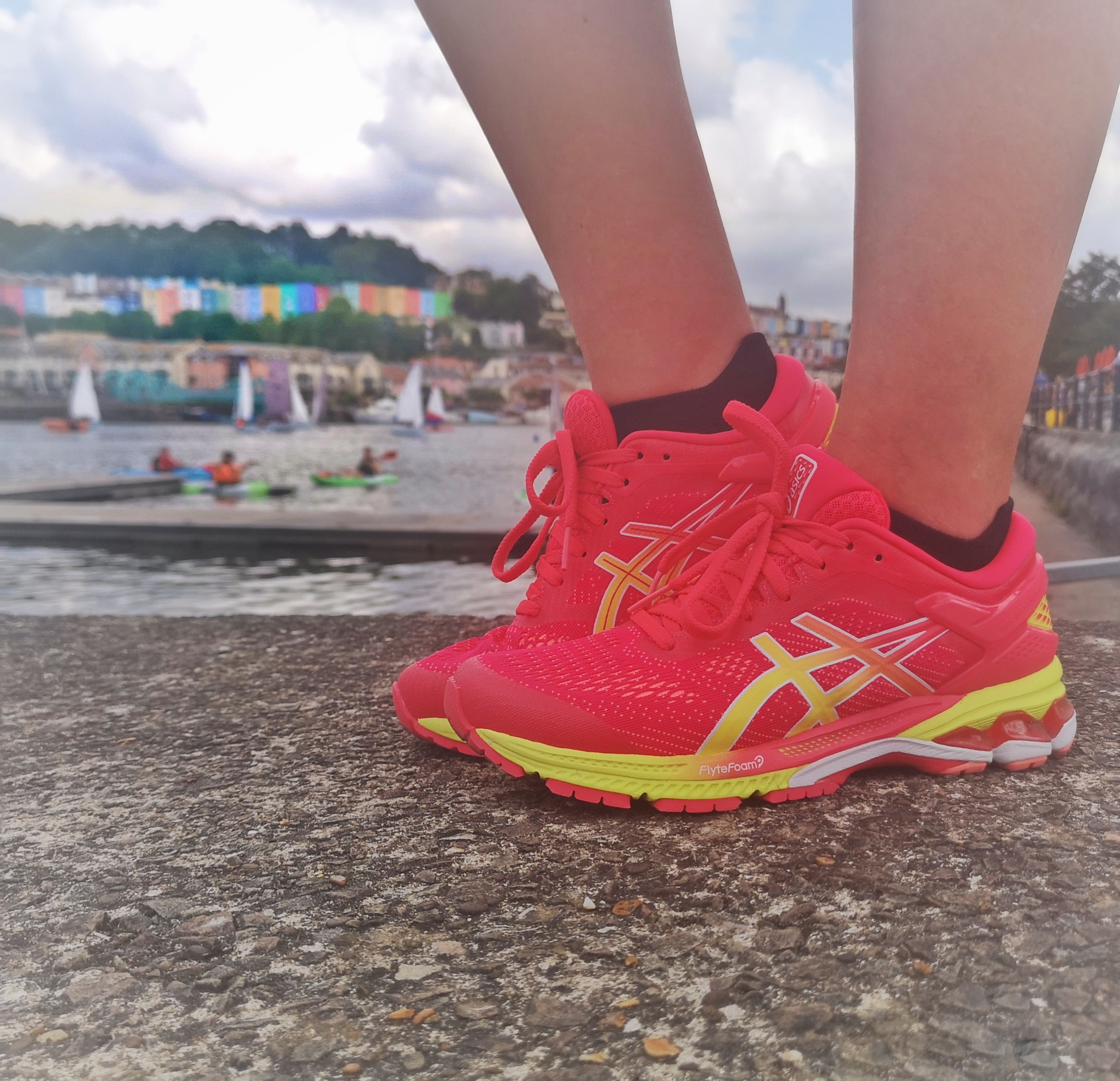 FIT
The Kayno's have previously been too narrow for my wide footed self... I usually get the mens versions for added width. However the female colours on offer for this model were so appealing that I had everything crossed they would fit. I use the Kayano for all my long distance training and races so the fit needs to be great. Well, the trainer genie delivered my wish and these fit so much better than previous female models. The toe box definitely feels wider allowing for natural toe splay and for my chunky feet to be comfortable. ASICS haven't mentioned that they have made this model any wider, however the fact I can comfortably wear the female version tells me they have because I haven't been able to with previous models.
Stepping into the shoe feels great. The heel collar is super padded and it has a thick tongue, so they feel a lot more cushioned and supportive compared to the 24 model. Overall, they feel a lot softer yet my feet feel really secure in the shoe, as the heel collar comes up a little higher than the 24.
PERFORMANCE
I took my new neon beauties for a 10k spin to begin with, and the fact I forgot I was wearing new shoes can only be a good thing. I had no rubbing, no overheating (thanks to the breathability of the material) and overall a good ride. I have taken them for a few more 10ks since and paid more attention to how they feel as I run, and I'm really happy with them. They don't feel as heavy as the 24's, probably because male versions tend to be a tad heavier, and ASICS have purposely taken away a bit of weight for this new model.
They definitely feel a lot bouncier than previous models, you can still feel the stability throughout the back of the shoe which is essential for us overpronators, however there is a good amount of flexibility in the forefoot and the gel technology decreases any shock on impact.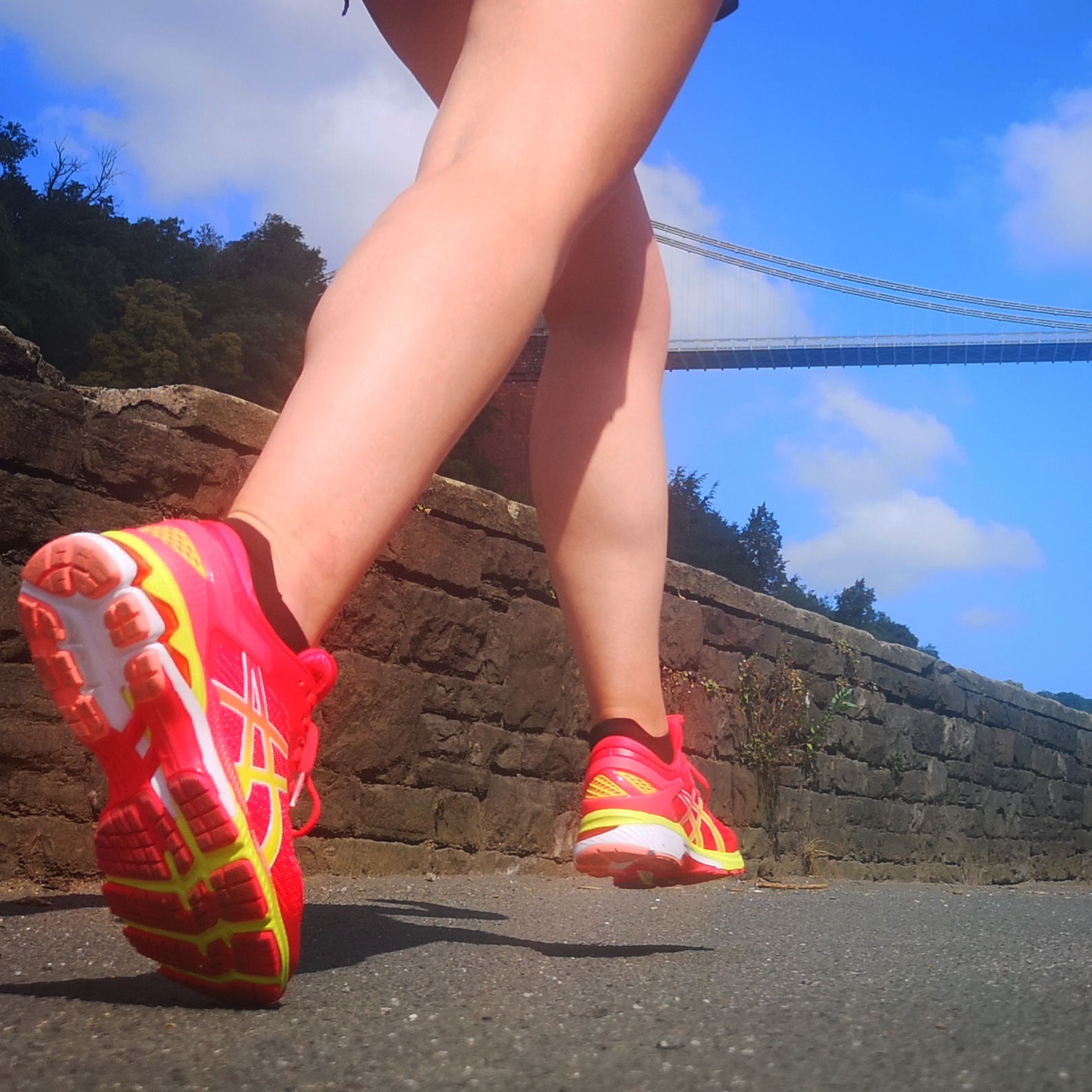 OVERALL VERDICT
Great selection of colours, options for bright unicorns and also for classic chicas.
Well cushioned yet still provide the stability needed, so fab for long distances for overpronators.
Wider forefoot than previous models…a pro for us wider footed ladies!
Upper mesh material is super breathable.
These are a road shoe, therefore have been manufactured for road terrain. I have taken them off road on some dry trails and they grip well, however I'm not sure they would hold enough grip for anything too muddy (but that's not what they're built for anyway).
Expensive…the Kayno does sit at the top of the ASICS range as one of their pricier shoes. However, I have got a lot of miles out of my 24's and therefore I'd expect the same quality and durability with this version.


I'm really looking forward to using these for my next training cycle and upcoming races!

GEL-KAYANO™ 26
Enjoy the luxurious comfort and exceptional support offered by the new GEL-KAYANO™ 26 running shoe. The rearfoot cushioning has been updated in this classic stability shoe for enhanced shock absorption and long-lasting soft...
SHOP NOW
*The ASICS Gel-Kayano featured in this review were kindly gifted to me by ASICS Europe. This is an honest review/opinion of the shoe.


written by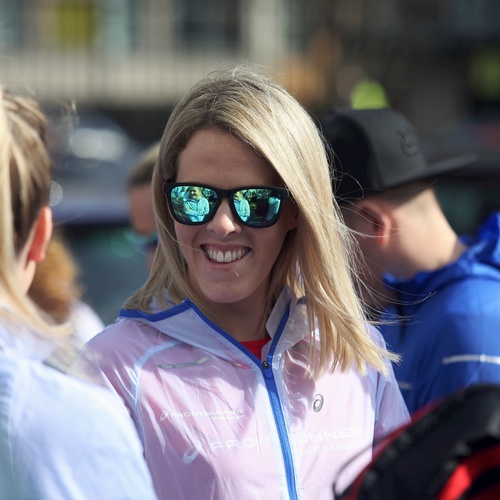 Livvy Hill
Student Dietitian from Plymouth
Club: Plymouth Harriers
MY DISCIPLINES
MY DISCIPLINES