An old favourite just got even better!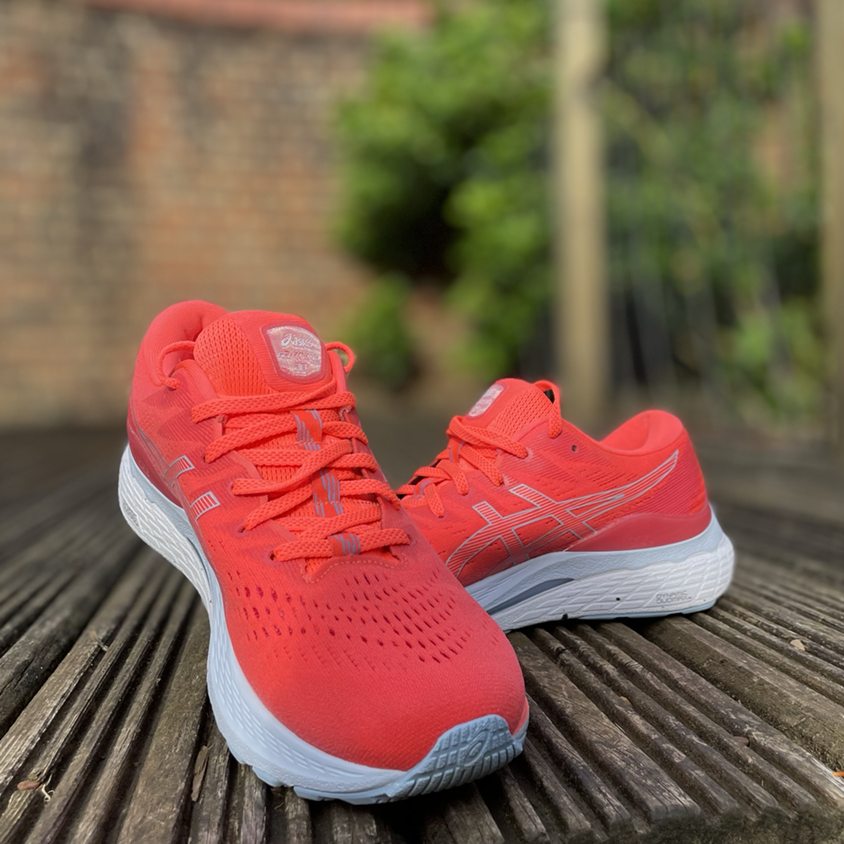 The ASICS Gel Kayano has been one the leading stability shoes on the market for several years now. I overpronate, and first started using the Kayano's a few years ago, with my first pair being Kayano 24's. Since them I've used the 25's (I had three identical pairs as I loved them so much) then moved on to the 26's and 27's. When I got invited to the launch event of the new model I jumped at the chance to attend and find out more about it!

First impressions
My first impression? I'm in love! Despite being 35 grams heavier than the previous model they feel really light. There are seven different colour options in the Kayano 28, which gives loads of choice. I have the Blazing Coral/Mist colourway which I absolutely love. They also felt a lot more cushioned than the previous model, which may be to do with the new 3D™ Space Construction Function which creates a more comfortable running experience that's tuned with the biomechanical differences of male and female runners without reducing stability. It's a durable application that offers softer cushioning and controls the deformation on the midsole's lateral and medial sides. The fact that the shoes have continued to incorporate gender specific technology is a real bonus

My go to long run shoe

The Kayano is my go to shoe for longer runs, as well as easy miles where I want the additional support offered. I also learned recently that the Kayano is designed to give offer runners peace of mind, which definitely rings true for me! I also loved the fact that despite my wide feet they were a perfect fit both across the foot and in the toe box, and that I could run a 10k in them pretty much straight out of the box. Any shoe that I can do that in is a winner in my books! They also feel cushioned and supportive enough to take out on harder, dry trails where the grip of a trail shoe isn't needed, so I'll be trying that very soon!
The technical bit!

The key features of the shoes are:
Engineered mesh upper improves breathability
Redesigned external heel counter helps keep the foot stable and provide a more comfortable stride
DYNAMIC DUOMAX™ technology helps reduce pronation
Rearfoot and forefoot GEL™ technology cushioning provides excellent shock absorption
FF BLAST™ technology provides lightweight cushioning and a responsive rebound
OrthoLite™ X-55 sock liner improves comfort
AHARPLUS™ heel plug improves outsole durability
TRUSSTIC™ technology improves stability
In terms of weight and heel drop the women's shoe comes in at 280gm with a 13mm heel drop, and the men's shoes weighs 310gm with a 10mm heel drop.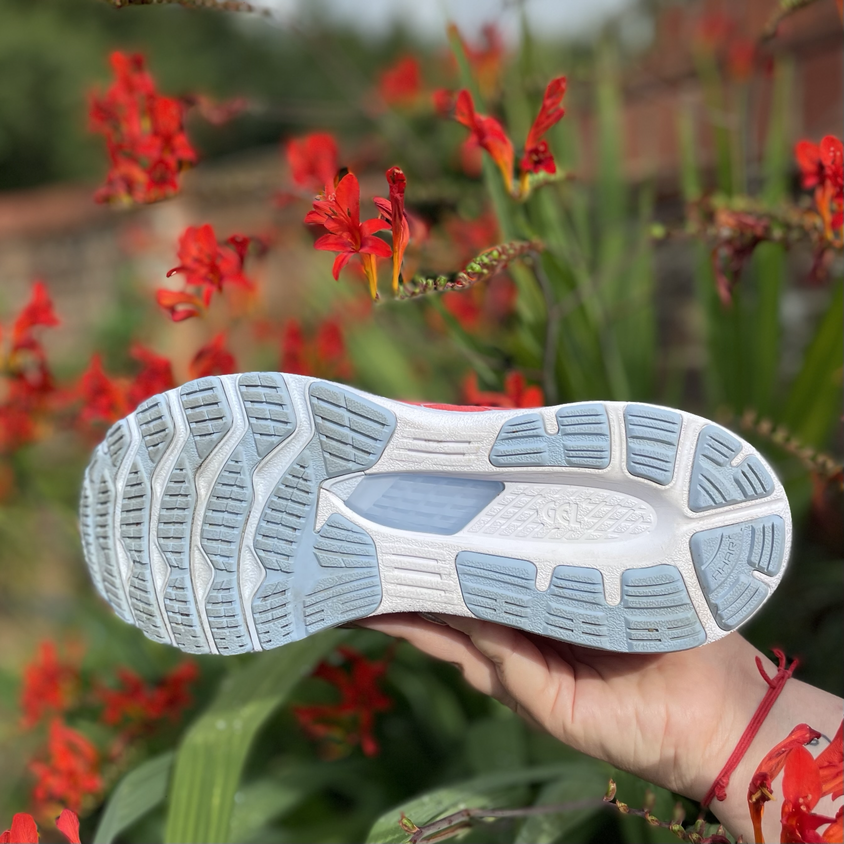 Conclusion

There is nothing about these shoes that I don't love, and I can't wait to clock up loads of happy miles in them over the coming months. If you are looking for a shoe that gives you support for overpronation whilst being super comfortable and looking pretty good at the same time I'd highly recommend the new Kayano 28s.
written by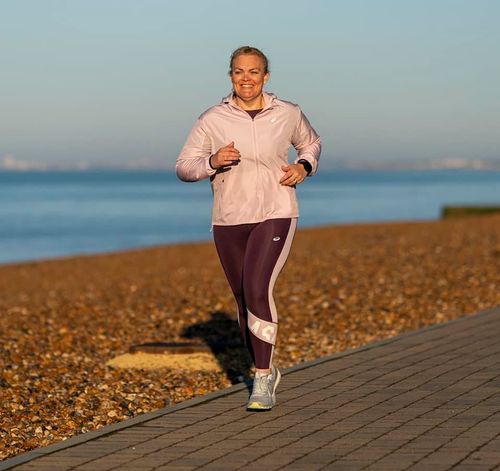 Vicky Ledbury
NHS Contract Manager from Bristol

Age group: FV45
Club: Active Soul UK
Coach: Marcus Sladden
My Disciplines