Will you be my new favourite?
ASICS describe the new Gel-Kayano Lite 2 as the future of stability – noting that running in it is a new feeling. As a long time lover of the ASICS Gel Kayano and with a road marathon coming up I was keen to put this to the test.

First impressions

My first impression? I'm in love! The shoe has slightly different look to the ASICS Gel Kayano in that the sole of heel of the shoe looks slightly wider and flatter. That's probably because it does have a wider base than the standard Gel Kayano model. It is also 40g lighter, which might not seem like a lot but it does make a difference. I really like the overall look of the shoe as well. I bought Piedmont Grey/Lake Drive colourway, and I am a massive fan of these colours! One of the other features I love is the fact that the upper's main material is designed with approximately 30% recycled polyester, and the 3D™ Space Construction which improves compression at foot strike. The Flytefoam (eco)™ cushioning consists of sustainable materials that also increase the durability of the foam.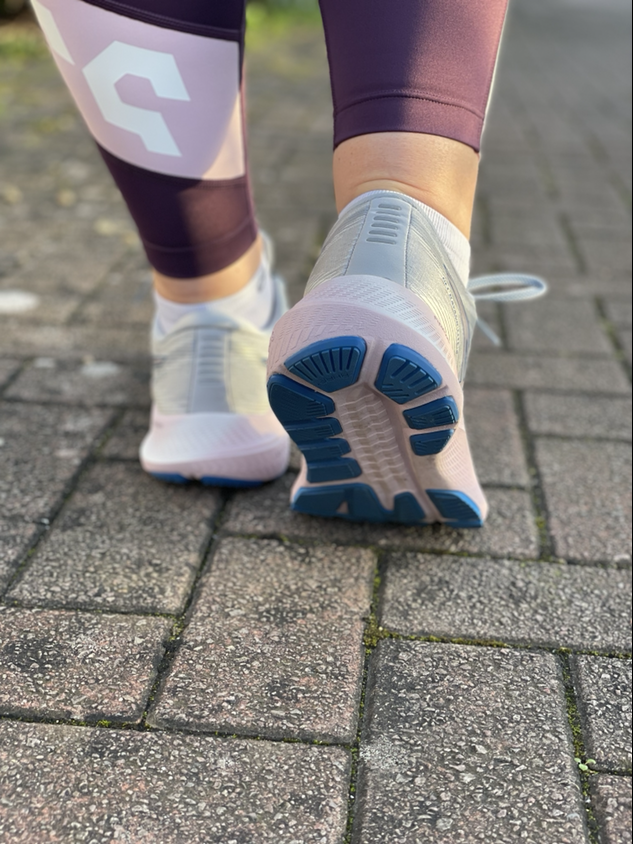 My new go to long run shoe
The Gel Kayano had been my go to shoe for longer runs, as well as easy miles where I want the additional support offered for a long time. Well not any more! The first time I ran in the Gel-Kayano Lite 2 I was really impressed. So much so that I used them for a half marathon race when I'd only worn them a couple of times. Maybe it was my training, or maybe it was the shoes but I got a new half marathon PB that day and I was definitely sold! I used them for the rest of my marathon training, and then on the big day. They helped me get a new PB that day too!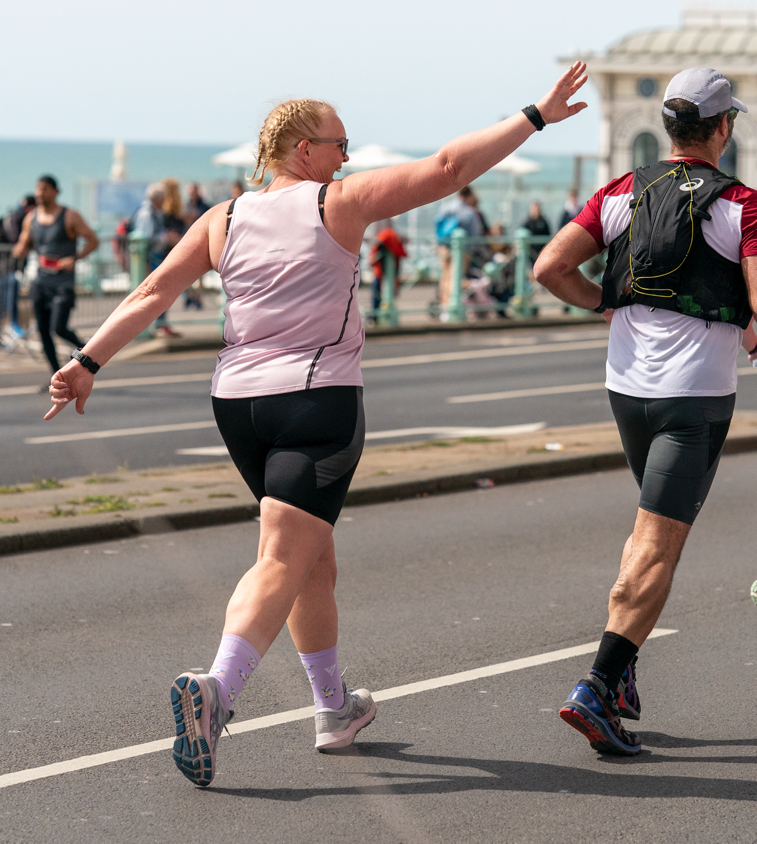 They feel so cushioned and supportive, and most of all they are really comfortable! I have wider feet and haven't had any issues with the toe box or blisters, which is another good sign for me. I've also been able to use them on harder, dry trails where I need comfort not grip and they are great for that too. The Gel-Kaynos will always have a piece of my heart, but these are now the first pair of shoes I reach for when I am doing a long run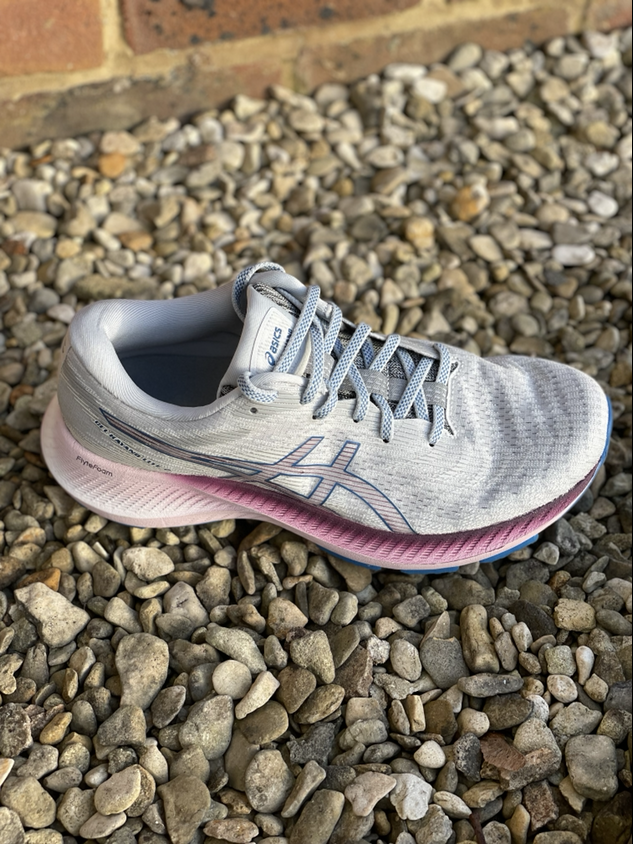 The technical bit!
The key features of the shoes are:
Engineered mesh upper is formed with recycled materials
The upper's main material is designed with approx.. 30% recycled polyester
The sockliner's sustainable dyeing process helps reduce overall water usage by approx. 33% and carbon emissions by approx. 45%
GEL™ technology cushioning provides excellent shock absorption
FLYTEFOAM™ cushioning consists of sustainable materials that also increase the durability of the foam
3D SPACE CONSTRUCTION™ feature improves compression at foot strike
OrthoLite™ lasting improves step-in comfort and durability
GUIDANCE LINE™ technology improves gait efficiency
AHAR™ heel plug improves outsole durability
In terms of weight and heel drop the women's shoe comes in at 240gm with a 13mm heel drop, and the men's shoes weighs 280gm with a 10mm heel drop.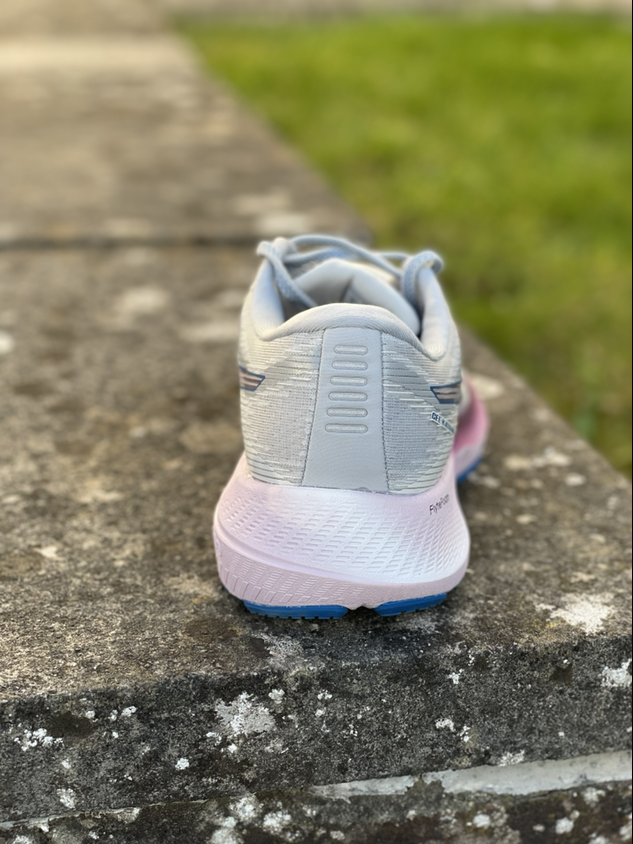 Conclusion

I have really put these shoes through their paces, with a big majority of the miles in the last 7 weeks of my marathon block being done in them (as well as the big day itself), and there is nothing about these shoes that I don't love. If you are looking for a shoe that gives you support for overpronation whilst being super comfortable and looking pretty good at the same time I'd highly recommend the Gel-Kayano Lite 2. I've got an autumn marathon to look forward to and they will be my shoe of choice.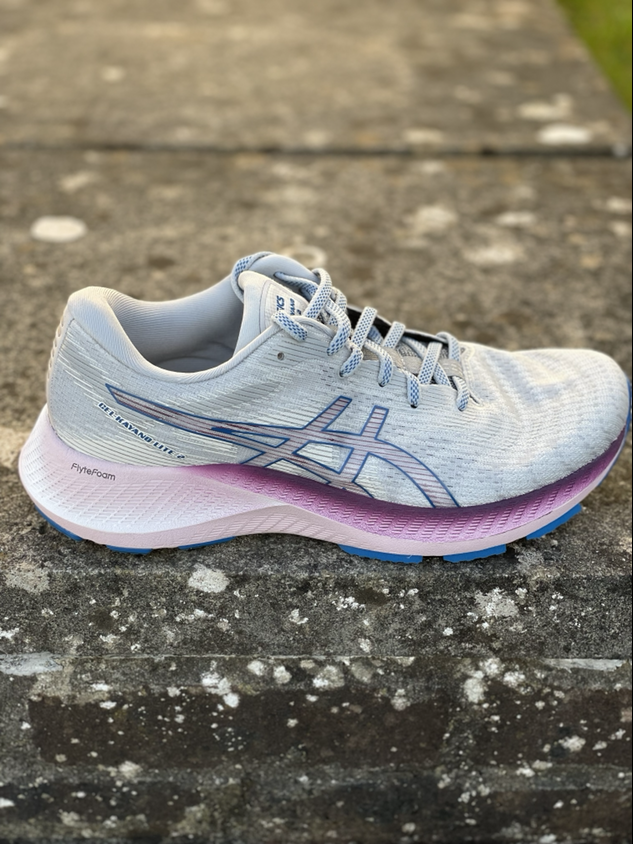 written by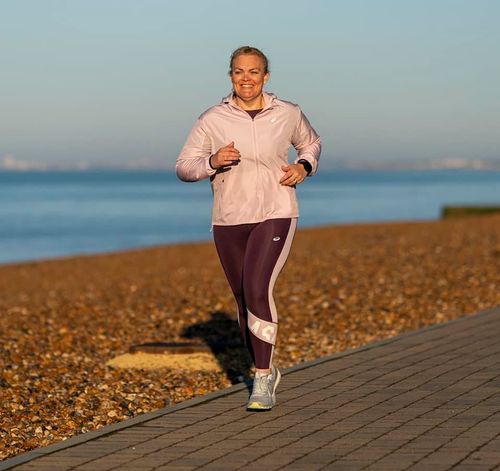 Vicky Ledbury
NHS Contract Manager from Bristol

Age group: FV45
Club: Active Soul UK
Coach: Marcus Sladden
My Disciplines