The ASICS Glideride is a beautiful looking trainer different to any other I have ever tried. A trainer designed to be more efficient at the ankle and to help you run longer using less energy. I was intrigued to try them and see if they would work for me.
The first time I went out in the Glideride running felt very strange. The trainers were very bouncy and cushioned and the rocker motion rocked me on to my toes. It was as if the trainers were trying to drive me forward. The only issue I had was that the most prominent rocking motion came in the midfoot where my feet were landing. I tried adjusting my stride to a more heel-striking technique and the trainers seemed to respond very well. They rolled my stride from the heel to the toes in a smooth motion. I think these trainers would work very well for a natural heel-striker. When you heel strike you are often applying a breaking force into the ground, but these trainers try to waste less energy and rock you forwards thanks to the curved design and Guidesole technology. I think this a powerful innovation for those who usually heel-strike. However, perhaps these trainers are not designed for mid-foot strikers or it may just be the way my foot lands. I would give the trainers a go and see how they feel for you.
The trainers feel very comfortable on and despite being lighter than the Metaride they still feel like a premium trainer with a great upper. I love the way these trainers look and was impressed by the grip. These trainers could be a very exciting trainer for runners that feel their ankles and calves fatigue on longer runs, as the curved design and stiff forefoot waste less energy each stride for heel-strikers. They are also well cushioned from the hard road surfaces and you don't feel like you are beating your legs up like you may do with lighter trainers.
Below I have listed some of the design features and technology that make up the ASICS Glideride trainers.

KEY FEATURES:
– GUIDESOLE™ technology is the key function in the GLIDERIDE™ shoe.
– The GLIDERIDE™ running shoe is designed to help runners save energy
over the long run.
– A 5mm heel-to-toe drop works with the stiffforefoot to allow for an easier
transition from foot strike to toe-off.
KEY TECHNOLOGY:
GUIDESOLE™ technology is made with an advanced rocker sole design.
– The midsole of the GLIDERIDE™ shoe is made from both FLYTEFOAM™ technology
and FLYTEFOAM™ Propel technology.
– In the heel, GEL™ technology improves cushioning at footstrike.
FLYTEFOAM™, FLYTEFOAM™ Propel, and GEL™ technologies work together to
provide a shock-absorbing landing zone. The curved sole design increases running
efficiency by reducing ankle flexion.
– A lower degree of ankle flexion means other muscles in the kinetic chain, such as
the calf, work less, expending less energy for increased efficiency.
– This has been proven at the ASICS Institute of Sport Science (ISS) and validated
at Progressive Sports Technologies—a third-party laboratory in the U.K.
To check out the ASICS Glideride range follow the link below. The red pair are my favourite.

https://asics.tv/2mUIhyY
written by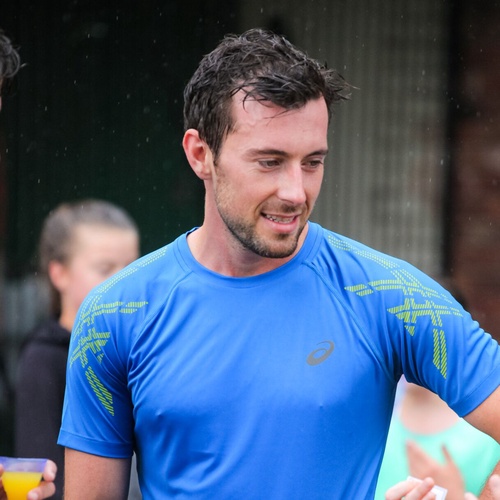 Matt Rees
Running Coach from Swansea
Club: Swansea Harriers AC
MY DISCIPLINES
MY DISCIPLINES