Run Further, And Longer With Less Fatigue
Let me qualify this shoe review by saying I'm not au fait with the technical lingo and buzzwords that manufacturers or running magazines use. And specifications like heel drop and toe box size are not things I consider when hunting for a marathon shoe. A review from a fellow runner, will I get more than 100 miles out of them and will they cost me a months wages are the normal considerations. Oh, and of course "do they look cool?"
I have however ran a marathon in the ASICS GlideRide, and covered many miles in wide-ranging conditions and terrains, so I'll share my experience of the shoes with you.
For simplicity, I've divided this review into four sections: fit, performance, quality and look. Ready, set, go!
Fit
Like most people, I do a lot of my purchasing online, which can throw up a few issues for sizing: half a size up in brand X, brand Y's are too narrow, etc.
Fortunately there's no such bother with the GlideRide, they fit pretty neutrally and not too snug. If you're a 9 normally, then you'll be a 9 in these.
The toe area is wider than most, the benefit of this being a hot marathon on the Thames Path with some trails and gravely sections resulted zero blisters - for someone who has forgotten what it's like to have toenails this is a huge bonus. My feet, and anyone who has the misfortune to look at them are extremely grateful.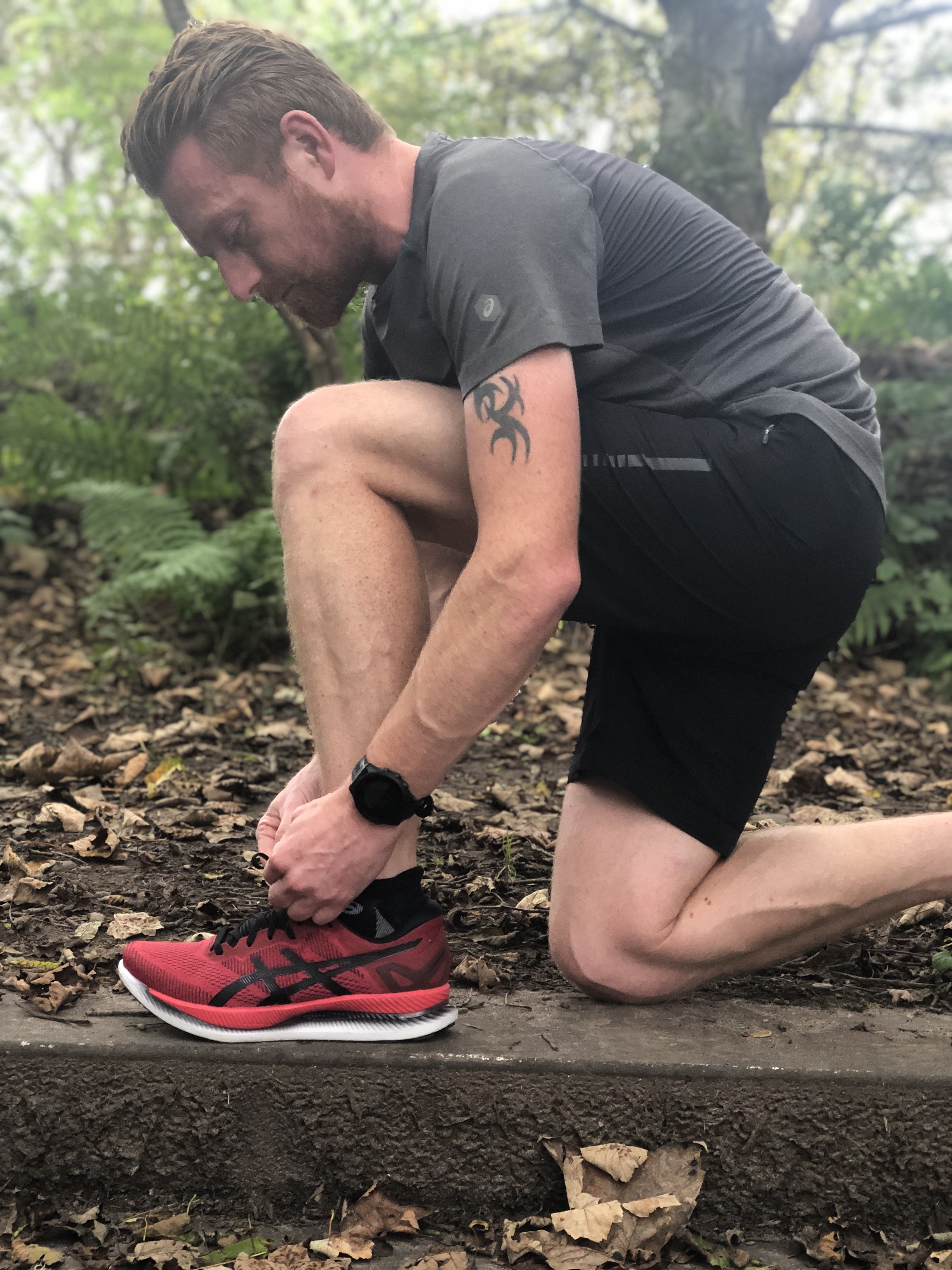 Performance
If you've taken a look at the ASICS GlideRide the first thing you will notice is the curved sole. This is the core technology development that results in you being able to run longer, further and easier - fundamentally by reducing fatigue in the ankle joints.
When running at a slower pace I didn't particularly notice the technology (I tend to heel strike on my slower runs), however, when cranking the pace a little and landing on my toes you get the sensation of the shoe propelling you forward due to the rocking of the curved sole. It takes a little while to get used to, but it's a game-changer.
As with lots of ASICS marathon shoes there's lots of cushioning to give you some support and bounce for the long miles. This extra support means the GlideRide is a touch heavier than some models, so I'd recommend these shoes for road marathons, as opposed to trails or the track.
Quality
I've owned some pretty fancy running shoes over the years, but the first time they were submerged in a muddy puddle or got roughed up on a gravelly path and they were never the same again.
The GlideRide have been subjected to the backend of a London summer - in short, constant rain. However, my feet remained dry throughout, they wipe clean or can be dry-sponged easily and look as good as new.
I track how many miles I've done in individual pairs of running shoes and I'm confident I'll be able to rack up a solid 500 miles in these.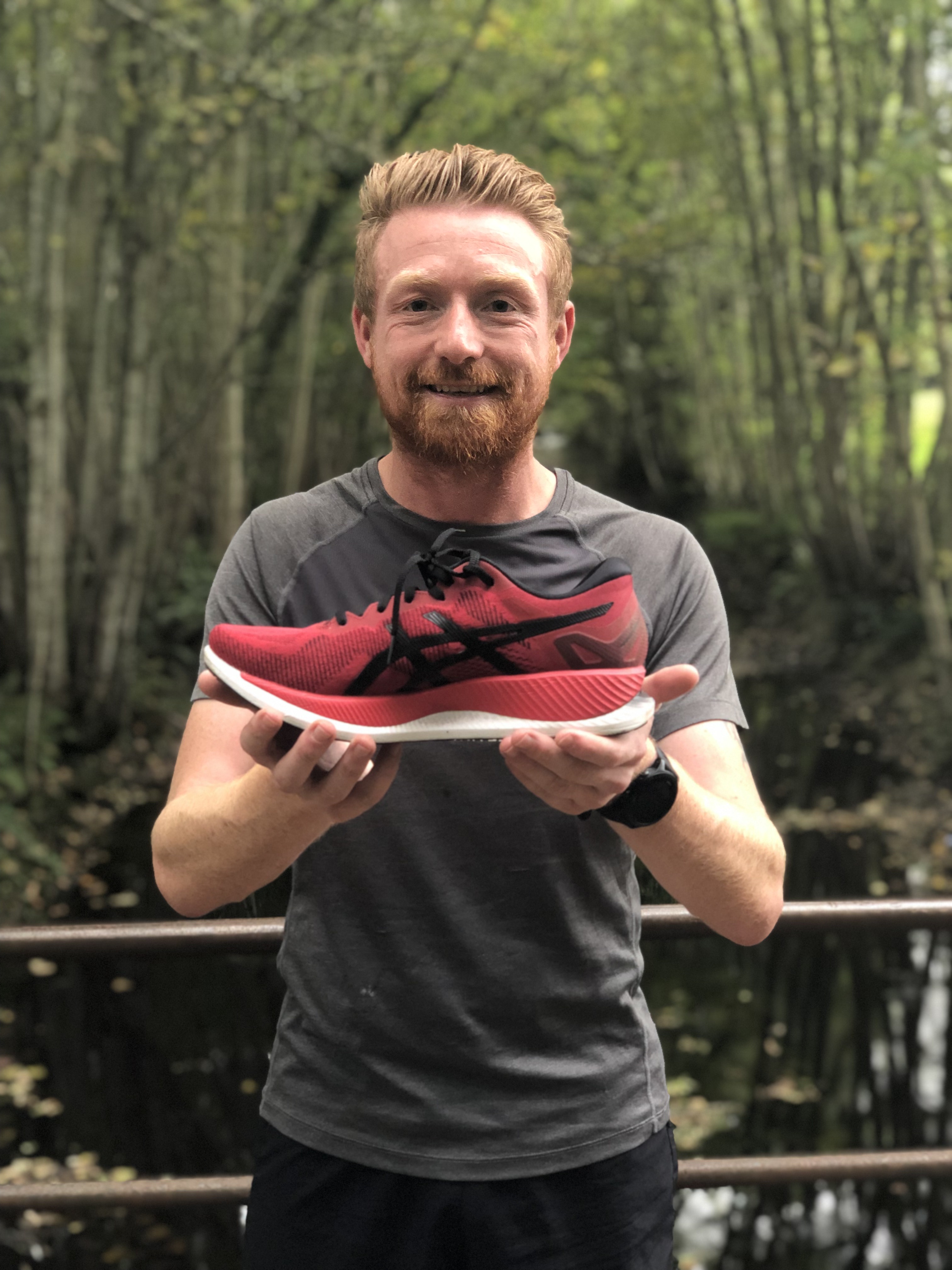 Look
It's not often people ask you about your footwear at the start line of a race, but the GlideRide are certainly a conversation starter. The curved sole is gets attention and looks significantly different to other brands and models on the market.
I'm not (very) superficial - fit, performance, and quality are my most important considerations when purchasing a running shoe, but of course I care about what they look like too. I have this pair in red, or rose petal and breeze officially. If you're run commuting you're not going to pass the GlideRide off as a lifestyle trainer, so make sure you pack your brogues. 


And that's a wrap. I've completed a decent marathon in this pair, and lots of training miles with many more to come. All in all, the perfect shoes for neutral runners looking to run longer and further. See you on the start line.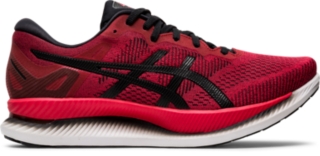 GLIDERIDE™
The GLIDERIDE™ shoe lets you run longer while expending less energy. GUIDESOLE™ technology in this sole is the key function in the GLIDERIDE™ shoe. Here is how it works: Improved cushioning reduces muscle load at foot strike...
SHOP NOW
written by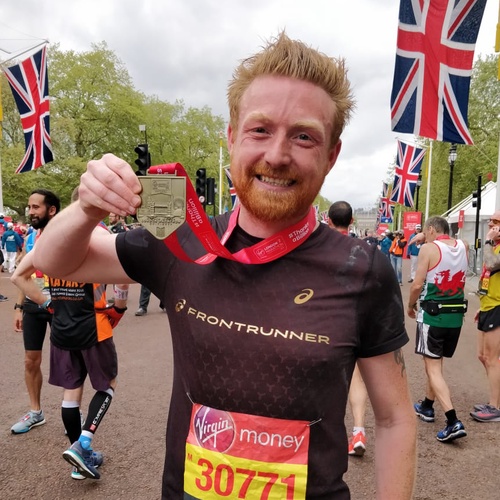 Danny O'Reilly
Content Marketer and Copywriter from London
Club: Hackney Rats & London Heathside
MY DISCIPLINES
MY DISCIPLINES