Even the Best from the East won't stop us having a great weekend!
Before starting this piece, I had imagined I would be saying: what a fantastic weekend we had, with loads of running and playing outside. That spring was in the air, I met lots of new people and got to see some of the best athletes in the world compete at the IAAF world Indoor Championships. Sadly, the fondly known, "beast from the east" had other ideas about this. The weather this week and weekend, as I am sure most of you know, has been something else! Arctic winds, huge snowfall, fog. I have seen snow in the UK before, but nothing like this. The weather has been almost apocalyptic it has been so bad; and Birmingham seems to be one of the worst effected areas. This has meant, our running weekend did not involve anywhere near as much running as I would have liked.
However, even this weather could not stop us from having a good time, we just had to adapt our plans to the new conditions. 
My journey to Birmingham started earlier than everyone else's, my other half was working at the games as part of the medical team. We travelled down to Birmingham on the Thursday, which, fortunately for us, meant that we missed the worst of the snow fall on Thursday evening and so our journey was relatively safe and effortless. By the time we got to Brum, however, the snow was coming thick and fast. The final bit of the drive it took us 30 minutes to travel 1 mile, it would have been easier to have walked. To make matters worse, Birmingham council did not appear to be prepared for the apocalyptic snow fall, so there was no grit at all on the roads. 
By Friday the weather was even crazier. Getting across town had become treacherous. There were 26 new people joining the team this year, but who was going to make it for the weekend was touch and go!! With new applicants from Ireland and Scotland, two of the worst hit by the storm, the journey to Birmingham looked nay on impossible. For those that could still get on the roads, the journey  was looking dangerous. Those in Birmingham already had constant phone updates on travel plans, and train cancellations. Were there only going to be 10 of us make it?
Not to be deterred, in true athlete style serious effort was going in to travel. I am talking friends doing 100 mile journeys to get a FrontRunner to the nearest open train station; digging out snow to travel to airports. I mean kudos team, I think this is more effort than I would have gone to. When people did make it to the hotel, kiddy on having actually managed to even travel, they made it in good spirits, and full of excitement. Friday night involved drinks at the bar followed by dinner and one of Gazz Pashley's legendary pub quizzes (the quiz game has been upped from the previous year and this now includes sound effects and a power point presentation and everything).
Saturday morning was supposed to start with a Park run, but unfortunately, conditions meant that this had to be cancelled. So instead, a few of us went to the gym and then we slowly ran down to the canal to get some photos for the launch campaign (read also have a snow fight). After an hour of photo taking  the cold became more unbearable and less fun, so we headed back to the hotel to warm up.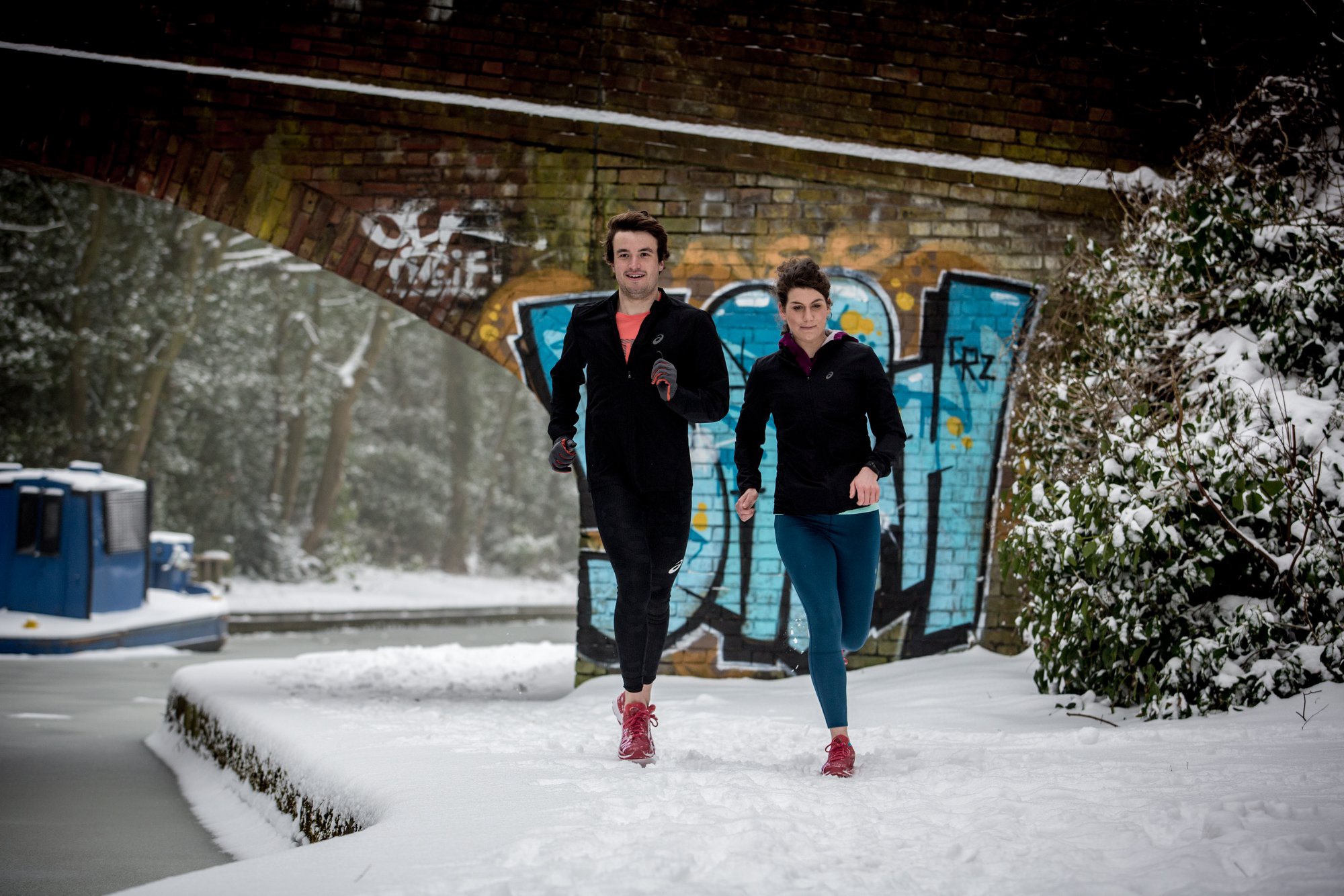 The afternoon was a series of talks to introduce the FrontRunner project to the newbies; with a Q&A with Triathlete Jodie Stimpson and a talk on injury prevention from UKA Physiotherapist Sarah Connors. I am not a triathlete, so I did not know of Jodie before, but enjoyed hearing how committed she was from such a young age and her story shows just what you can do when you set your mind to it. Sarah was fantastic, bursting with physiotherapy knowledge, and for someone who is going through an injury prone year, lots of information on how to prevent injury and keep yourself running at your best.
In the evening we were lucky enough to have tickets to the Saturday evening of the IAAF World Indoor Championships. We saw team GB take home three medals, with the most memorable being Laura Muir take Silver in the 1500m. When you attend an event live, you see it differently to how you see it on the television. And in real life you could see the determination on Laura's face and her commitment to achieving a medal. That is something I would like to see more of in my own training and running. I got most in to the Pole Vault, which took up most of the evening, and enjoyed watching American athlete Sandi Morris attempt at the World Indoor Record of 5.04m.
We were then meant to go out for a drink, but as I am basically a grandma, and exhausted by the long day and bad weather, I had to go to bed at this stage as it was now 10.30pm and way past my bedtime! Sunday was again meant to be a run, but as the snow was still lying thick in Birmingham, we decided to make an early exit to get back up to Manchester. 
So, thank you to the ASICSFrontRunner team and to Gazz Pashley and Holly Rush for organizing another great weekend for us. Not failing to adapt to weather conditions you could not have predicted. The team has come a long way over the last year. The enthusiasm and love for running beams from everyone, and several comments were made from new members about this! I feel so lucky to be in a position to be part of this team and here's to another great year.
written by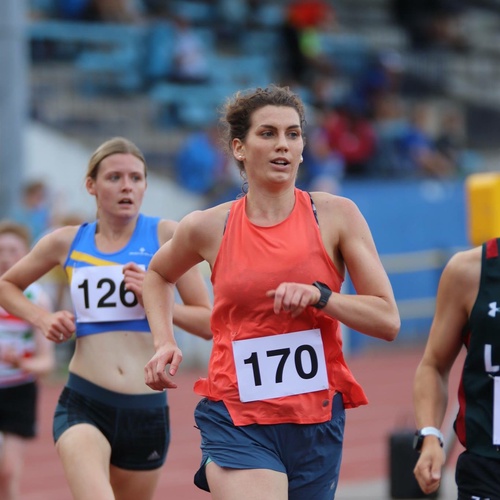 MY DISCIPLINES
MY DISCIPLINES