What do I want from a sports bra? I want to not have to think about it. I want it to keep me supported, comfortable and chafe-free. And to to occupy no space in my mind when I'm exercising.
I have this bra in a couple of colours – the style suits me and the type of exercise I want to do. I get no chafing, no unexpected escapages (!) and I know it's not going to move once it's on. The bra comes in a variety of colours and prints so if you want it to be a discrete under-the top bra then you choose the discrete colour to suit. Alternatively, if you want to layer it with other colours or wear it as a standalone crop top, you can.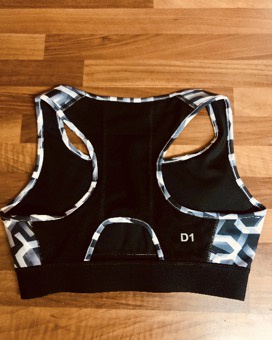 Pros
It's rated as D1 – which means it's moisture wicking and quick drying. The fabric stays fairly dry even with an intense run or spin session. And I am a sweat queen when doing spin … it does get damp but is very breathable so I really rate this bra! Have to put the work in for the results!!
The bra has a mesh back which helps me stay cooler but the bra still retains it's shape and integrity.
It comes with removable pads so you have the option of extra shaping or can remove these for a hot workout.
I love the bright colours they come in. I have no time for white workout bras. They inevitably go in the wash with the rest of my workout kit and within a couple of months look like sad washed out versions of my workout kit but the bright colours have stayed bright and pretty. Plus I can layer them with lighter tops and they look fab!
Cons
There are no clips, clasps or zips – less chafing ... BUT this means I have to take it off over my head. NOT the nicest feeling when it's damp after a sweaty spin session or tempo run!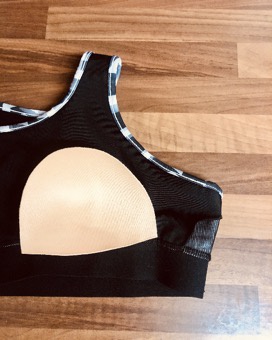 Good for
Running – high and low impact. Also gym work, spin, strength work, cross training.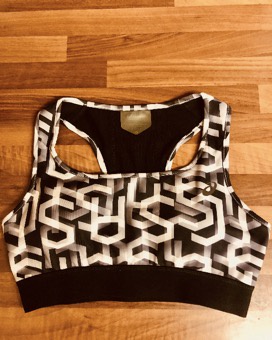 I have a couple of these bras in a bright orange colour. Great for running - not had any issues or chafing and they keep everything where it should be. They are quite thick so do get quite damp if you sweat a lot but not had any issues with chafing or movement even with this. I'd buy these bras again.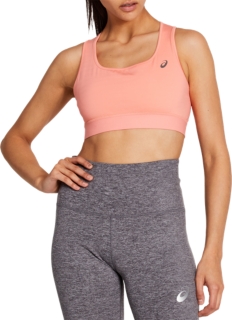 BRA
Designed for effective ventilation when training and running, this bra features laser-cut details at the chest for improved air circulation, while the reflective ASICS branding supports visibility in low-light conditions.Las...
SHOP NOW
written by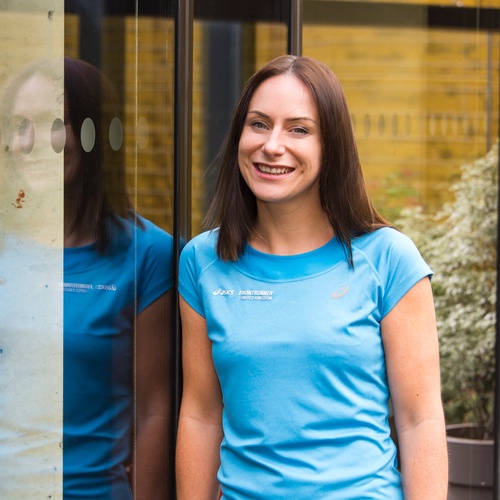 Sarah Booker
Emergency Services from Midlands

Age group: 40-44
Club: Rugby Triathlon Club, Northbrook AC,
Coach: Chris Weeks
My Disciplines