My first time running as the ASICS Stockholm Marathon
ASICS Stockholm Marathon
When I planned my international runs for 2019 the Stockholm Marathon was not on my radar. When the opportunity came up to run it with Frontunners I put my name down and was over the moon when I was selected to go.
I decided to travel out of London via Heathrow on the Friday. The flight took just over 2 hours to Arlanda Airport. The Airport is very modern and flat which is not only good for arrival but is great for the return journey when the legs are tired. I took the Arlanda Express into Central Station. The journey time was only 20 minutes and the high-speed train was smooth and very comfortable. LCD screens showing local information and temperature and seats with generous leg room and cup holders. I am sure anywhere else the quality of the standard carriages would have been first class. The platform at Central Station is at street level so I decided to walk for approximately 30 minutes to my hotel at Skandic Park, less than half a mile from the start line and expo. I could have taken a metro 2 stops to Stadion.
The expo was located at Danicahallen, Östermalms IP sports ground approximately a 15 minute walk from Stadion Station. On the way into the expo we were given transparent marathon branded transparent draw string bags. These contained goodies included an energy gel, energy tablets, an energy drink, snack bars and a sponge to be used at the water station along the course. The bag also doubled as a kit bag for the marathon. Inside the bib collection area there were lots off terminals staffed by smiling people. They scanned our QR code whether printed or on our mobile device and printed out our race bib. We were also given small and large stickers containing our race numbers to place on the bags we had been given on arrival. The bib collection process took around 2 minutes. The expo featured an ASICS boutique with Stockholm Marathon merchandise and a range of exhibitors. The expo was open Thursday 3pm to 8pm, Friday 10am to 9pm and Saturday 8am to 11am. It is rare to be able collect race numbers the day of a race and I think this is good for people who arrive late Friday night or travel in early Saturday morning. On Friday evening there was the Zeta pasta party at the Olympic Stadion. The pasta party was open from midday to 8pm and access was through a free ticket provided with our race numbers. Gluten free and vegan pasta dish, bread and drinks were provided. There was also entertainment on the stage at the Stadium's Marathon Gate.
Saturday I met the ASICS Frontrunners at Östermalms IP sports ground for 10am. It was great to meet Frontrunners from Germany, Norway, Bulgaria, France and Sweden. We chatted and then did a professional photoshoot and then I went to drop off my kit bag at the far end of the field. Changing rooms were available and there were quite a few toilets. I then headed the short distanced to my starting pen for my wave on Lidingövägen. Those of us who suffer from pre-race nerves will be comforted to know that there are toilets in the starting pens. The atmosphere was energised and the warmup and music were interesting. I cannot recall ever hearing a power ballad just before a race. To my surprise there was even a refreshment station at the start line. Shortly after the site we had a sharp right turn which set the tone for the course as there were about 50 turns along the way. The first lap was the biggest and saw us head out left onto Valhallavägen, left to Odengaten, left to Sankt Eriksgatan, around Fleminggatan, along Hornsbergsstrand, left onto Lonhagensgatan, along Rålambshovsleden, Norr Mälarstrand, through Gamlastan, right onto Strandvägen, left onto Narvavägen, left onto Karlavägen, right on Valhallavägen, out to Djurgårdsbrunnsväge, back to Strandvägen and Gamlastan. Subsequent loops were within those areas with the exception of the final one which took us to Södermalm and then to the Västerbron Bridge around the 32km mark. I had felt reasonable comfortable during the race and up to the 28kms the corners and having to occasionally watch my footing for tramlines disrupted my flow. Västerbron was a bridge that seemed to climb continuously like forever. It was raining I had lost my pace and all I could think was this bridge is the last thing I needed. I just knew that I had to dig deep and push on to the end. Despite feeling a momentary temptation to switch to a fast walk I kept going and eventually reached the other side. From there I pushed on through the now familiar streets and felt relieved as I turned in the Olympic Stadion and the track. All that stood between me, my medal and rest was 300 metres. I dug deep, pushed for the first 200 metres and came out of the corner sprinting for a fast finish. There were more goodies after the race. I collected my medal and then headed back to Östermalms IP sports ground to collect my bag. There was beer and other refreshments and a massage tent. I treated myself to a free foot massage which revitalised tired feet. Leg massages were also available.
The refreshment stations were well sign posted and evenly spaced along the course. The stations were long enough that I didn't have to worry about missing one or cutting across other runners to get to them. The first tables generally had energy drink and the second set of table water and bananas. Along the course the stations had a range of refreshments which included coffee, bananas, cola and apple slices, salted gherkins, vegetable stock, Enervit Gel and Dextro. The majority of these were only available at a single station. There were also personalised energy stations at 9km,19km and 34.4km. There were also toilets on the course near the refreshment stations. It was good to see that all of the drinks were served in Bioware paper cups rather than plastic ones. There was an abundance of pacers covering 3.00, 3.15, 3.30, 3.45, 4.00, 4.15, 4.30, 4.45, 5.00, 5.15 and 5.30 and a cut off time of 6:10pm.
The overall organisation was great and everything was well thought through making the experience smooth from number collection through to baggage retrieval.The pasta party takes the hassle out of finding somewhere to eat and has a good vibe with its entertainment. The medal is very nice with an image of Strandvagen on the face ASICS Stockholm Marathon 1979 – 2019 across the top and a band in the colours of the Swedish flag. The finisher t-shirt was all yellow with blue and black writing. Overall the level of spectating was good, however there were some quiet stretches especially on the way to Djurgården where it got a bit lonely. Fortunately, that section was on the first lap. With its hills, corners, loops and the monster bridge I would rate this as a challenging marathon and not one to expect to achieve a personal best at. A challenging but good marathon in a clean and friendly city.
written by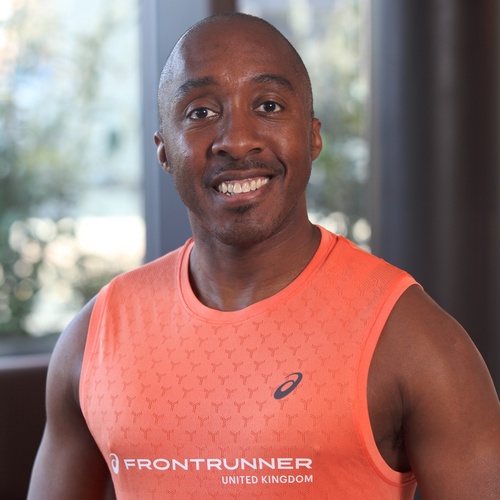 MY DISCIPLINES