An ultra lightweight and cushioned tennis shoe...
First Impression?
First and foremost, I'm a runner...but my gosh do I love a good game of tennis. I try to fit in at least one tennis session a week as I find it's a very effective form of cross training plus it's great for keeping nimble on my toes and I love the fact that it's a social activity. That being said, I know that tennis can occasionally give me shin splints if I'm in a particularly heavy training cycle and so I have to be careful with what shoes I play in. Usually I wear the Gel-Nimbus 20, but when ASICS sent me the new Solution Speed FF I was eager to lace up and hit the courts to try them out. When I first opened the box I was drawn in by the colour - I love my shoes to be bright, and the neon pink and fluorescent yellow looked perfect. Style-wise they look quite similar to the RoadHawk FF (one of my favourite shoes) and they felt quite cushioned at first touch.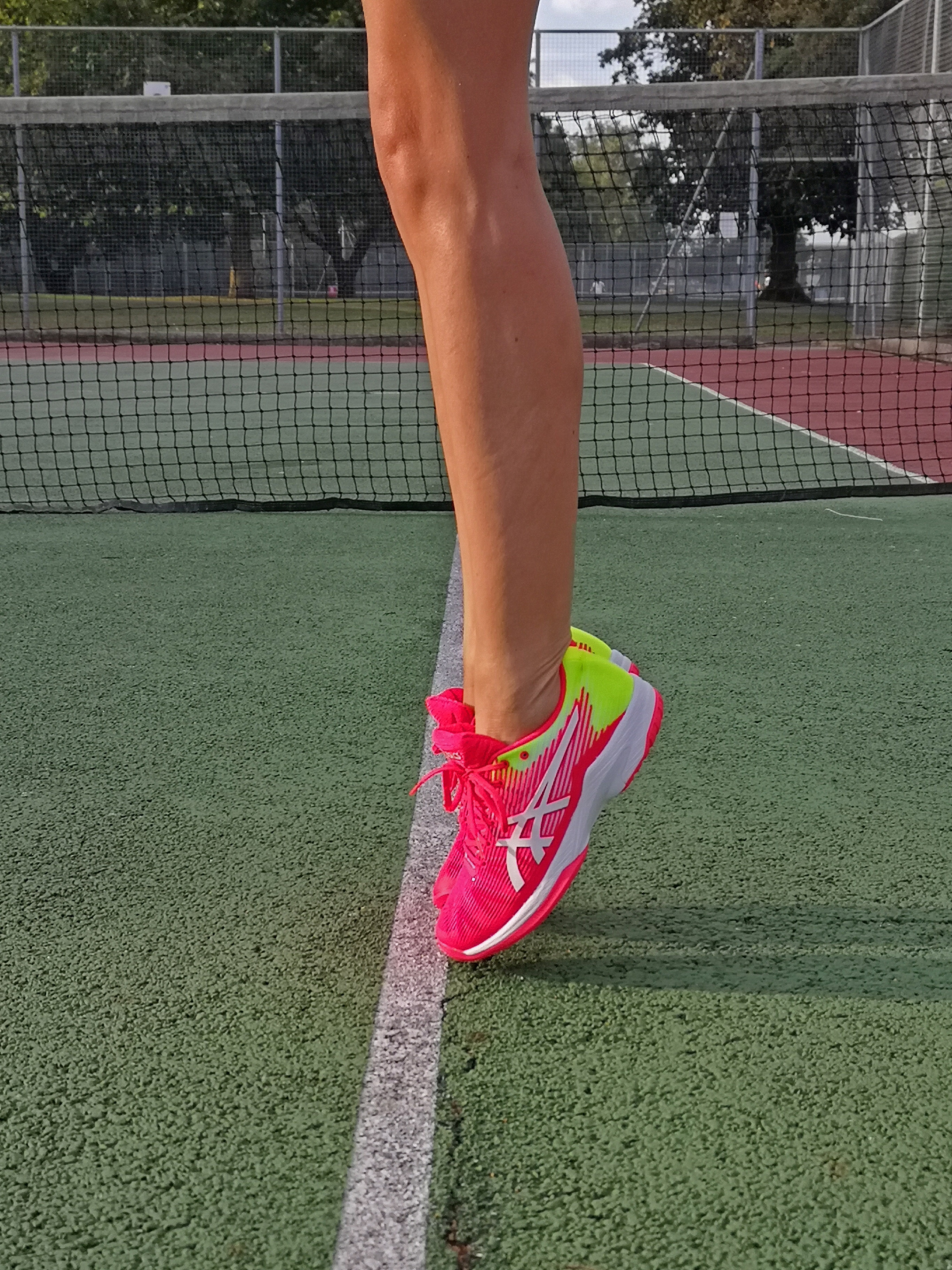 How Do they Perform? 
Now, I was a little sceptical about whether shoes specially designed for tennis would actually make much of a difference to my game. I assumed a shoe to run in was just as appropriate on a tennis court as anything else, but I'm not ashamed to admit that I've been proven wrong. I think the cushioning of these shoes absolutely should not be underestimated - I've been playing in them for the past month and I haven't suffered at all with my shin splints which is honestly remarkable as I'm also marathon training at the moment. My feet feel very well supported too so I don't end up with any aches or pains in the balls of my feet or toes - the shoes have a full FlyteFoam midsole which creates that ultralight cushioning, but also gel technology in the rear and forefoot section of the shoe to keep your game comfortable. Another great feature of the shoe is that they are anti-marking which if you play indoors will be a huge relief. In terms of just general comfort and wearability the shoe surpasses my expectations - due to where the seams are, you actually end up with zero irritation or pressure on your feet - after a rather challenging 20 mile run last weekend I've ruined a few toenails which are exceptionally painful in regular shoes at the moment, but I wore my tennis shoes to play a few days after that race and the toe box is remarkably comfortable because there's no stiff upper or seams by the toes - it really added a huge amount of relief to my feet!
Technical Stuff?
Full TPU Upper with Flexgrooves - mold to your foot for better supported stability 
Twisstrus - helps resist unwanted twisting for flexibility and added stability 
Tennis Ahar Outsole - for precise traction, grip and enhanced durability
Full FlyteFoam Midsole - ultra lightweight cushioning under foot
Rear and Forefoot Gel - strategically placed for the highest level of cushioning and comfort
Pros?
They look fantastic 
They have excellent grip and stability 
Feet don't get too hot 
They're very comfortable 
Cons? 
Genuinely none 
Verdict?
I really love these shoes, to the extent where I won't ever wear a pair of running shoes on a tennis court again. I genuinely didn't realise that tennis-specific foot technology would make a difference to my game, but it has - I feel so much more comfortable on my feet and know that these shoes provide the level of support and stability to really enhance my game. I'd highly recommend them for anyone else who is an aggressive tennis player and needs a little more support for their shins when playing. I love them!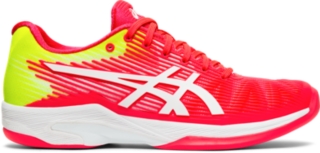 SOLUTION SPEED™ FF INDOOR
Put on your powerful performance with the SOLUTION SPEED™ FF INDOOR tennis shoe by ASICS. Designed for indoor surfaces, this women's shoe boasts all the grip and cushioning you need from the first point to the last. It feat...
SHOP NOW
written by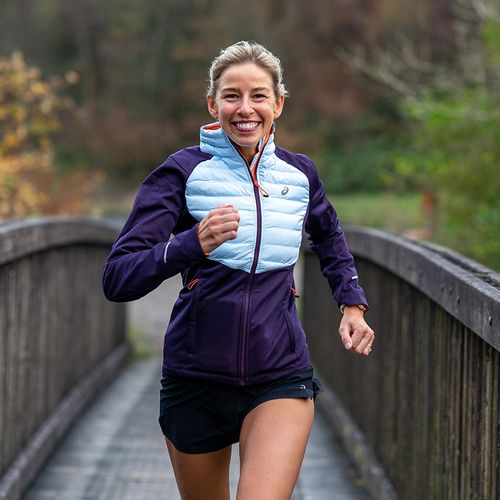 Victoria Stears
Head of Global Marketing - Sports/Education Sector from London

Age group: 34


MY DISCIPLINES