When a group of people come together to share a dream or goal amazing things can happen. Now more than ever team work, staying connected and supporting each other are extremely important, and whilst many of us can't physically run together we can virtually interact through shared experiences like virtual racing, challenging each other and mutual accountability and motivation.
The power of team work, when done effectively, can make working towards a goal easier, build strong relationships and inspire those around you. If you're taking part in upcoming virtual team events such as the ASICS World Ekiden 2020 (running) or Red Bull Timelaps (cycling) chances are you've already picked your dream team, or started the process of thinking about it, so here are my top tips to ensuring a great team dynamic and smashing your goals together.

A shared team purpose: if you've picked your event you already have an idea of the challenge, but what do you want to achieve overall, i.e. what is your goal/purpose? Do you collectively want to be the speediest, go the furthest, challenge yourself to really go outside your comfort zones or simply have the most fun? It is important that everyone in the team is not only on-board with the challenge they signed up to, but comfortable with the primary desires of the team. Agreeing on a shared team purpose creates a vibe within your team where everyone can flourish, fully commit and feel comfortable with their involvement in the task ahead. Plus it manages individualexpectations.
That being said, it is ok if your team members have slightly different goals- but it is important everyone respects these. Setting achievable goals and expectations is the next step in creating a positive dream team dynamic. For example, one person may want to challenge themselves to set a PB, whilst another may want to really push themselves to finish their allotted task. If you've managed everyone's expectations through a shared purpose, then you can all support each other to these smaller intra-team objectives. Through this everyone is a winner and harmony within the team is maintained.
Be supportive! Team work is all about support, we rise by lifting others. The best part about having people virtually by your side is the encouragement and motivation you can benefit from. Check in with each other, send little motivational messages, open up when you're facing obstacles and move forward together.
Share the burden (or in this case the miles) and work to everyone's strengths. When dividing up mileage check back with the goals of the team and align these to the strengths you individually have. Then form a clear plan which is shared with everyone on the team for feedback. Play to the strengths of your team members, not just for the actual challenge but for the organisation too- after all everyone is unique and has something to bring to the team. Don't be afraid to speak up about your strengths and weaknesses, team work is about inspiring and supporting others to be the best they can be. If you have someone who is an ace at organising others then let them work out the logistics of signing you all up, that friend who is a great strategist can work out the timings and then divide the distances up by what works for each individual. 
Communication is key: set up a whatsapp group or facebook thread. Make sure you all can reach each other for important messages but also messages of support and encouragement. Share the highs and lows of your training and ensure your virtual event runs smoothly.
Celebrate your success and all the little wins along the way, after all you achieved this together!
BEST OF LUCK! And don't forget to sign up to the ASICS World Ekiden 2020 HERE.
written by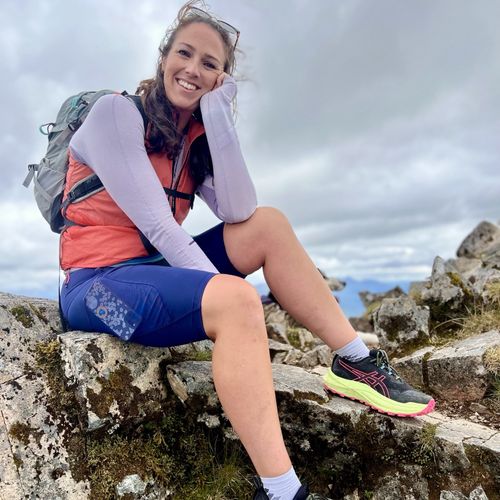 Becca B
Envrionmental Research from London/Southport

Age group: 30 - 35
Club: Greenwich Tritons, Southport Strollers

MY DISCIPLINES