I recently asked my followers on Instagram what kind of thing they wanted to read about when it came to blogs. Here are a few of the questions and topics that were asked:

Staying Motivated to train during covid times - maggies_blog_in_squares
I usually find I train better when I have something to work towards like a race. Its been tough over the last year though with no races being able to go ahead. 
I've started a few training plans with the hope that the race will go ahead at the end of it. So far none have. This has been a good time to take some of the pressure off. Not to worry about hitting a certain distance or pace or time. 
There have been occasions when I can just go out and run for the fun of it. to clear my head after a long day at work. Or simply be able to get out and about as there isn't really many other things we can do or places we can go.
The dreams and the goals pre covid are also still there. What motivates me to get out and carry on with the training is knowing that races will come back one day. When that day comes I want to be as ready as I can be.
One thing that has helped a lot is virtually running with others. Going out at the same time, albeit in different places, gives me the boost of knowing there are others out there running with me. Completing the first ever Virtual London Marathon was also great fun. Wearing the race number and getting cheered on by passers by and passing other runners wearing their numbers, giving them a clap and a wave was brilliant. Plus it turned out to be a Guinness World Record for the most users to run a remote marathon in 24hrs. 37,966 of us are joint record holders!
Injury Prevention - runningdaydreamer
The obvious answer to this one is to make sure to include plenty of strength and conditioning work with your training. This is something I'm guilty of not doing enough of. Also be sure to warm up and cool down after each session. Something else I used to do was just go straight into a tempo run or some intervals. I used to think running before hand and doing strides and stuff would 'waste energy' that could be used in the session. Of course it doesn't and it puts you in a better place to actually work hard and effectively during the work out.
I was not a fan of the dreaded foam roller post run either. I recently got one of the massage guns of which there's plenty of variety about. I find using this much easier than the foam roller. Not always less painful but is easier to do and really gets to the targeted areas. 
The main thing is to listen to your body and know when to stop. If something doesn't feel right then it most probably isn't right. There's no point in trying to run through it or ignore it as you'll just end up sidelined much longer than if you simply take a few rest days. 
I've been lucky that I've not really had many injuries (touch wood). I did suffer a stress fracture in 2018 which kept me out of running for 15 weeks. It was not fun.
So do the S&C, even if it's boring. It's there for a reason.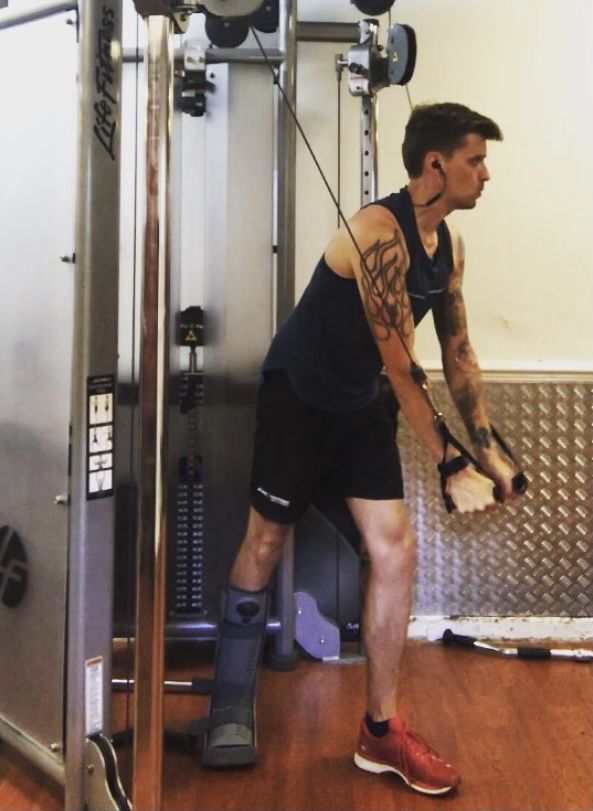 Experience of training for a specific race time or goal - andycalruns
I recently followed a training plan set by Holly Rush (rushbynature) with a goal of going under 20 mins for 5km.

I'm usually a long distance runner when it comes to racing and have never taken part in a 5km race. I liked the idea of being able to go absolutely all in over the shorter distance to see what I could do. The 8 week plan would also give me something to focus on and build a good speed base for marathon training to start again afterwards.
The plan followed a principle of two speed sessions a week with some easy running filling in the gaps. The intensity of the sessions and volume grew over the weeks. The variety of sessions were great, it wasn't just same old intervals all the time, there were different distances, different times, hill sessions. This kept it all interesting and engaging. Some sessions looked fairly easy on paper such as the 3 x 2km or 12 x 1 min. I can confirm they were not easy!
I planned to carry out the 5km race at Dorney Lake but it was of course cancelled due to covid. So I went to my usual 'running track' around Edgbaston Reservoir. The weather was perfect for it and I was nervous before starting just like a real race day. I knew running it solo would make it slightly harder than if it was a real race.
My target pace was 6:15 min/mile which would give a finish of 19:15. The first half felt good but it's those last few km's that you have to really dig in and hold on.
I finished in 19:11 which was a great feeling.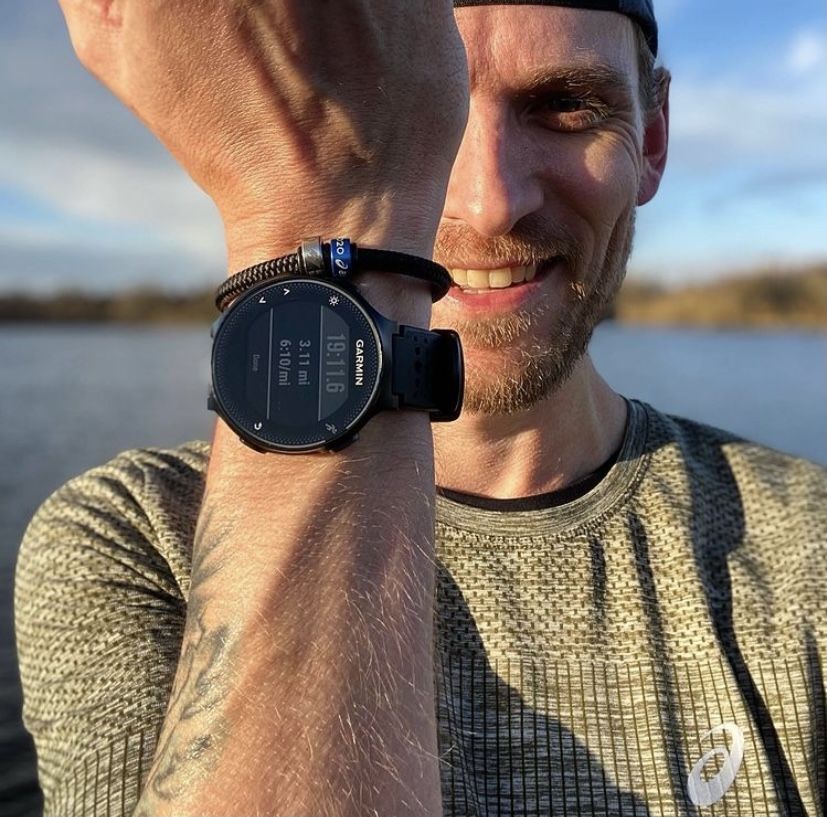 Why Sub 3? The psychology of why we all strive for arbitrary time targets - sian_runs_
This is the $64,000 question. The short answer is I don't know.
I guess there has to be a certain number to aim for and under 3hrs for the marathon seems to be the number most runners look to. 
Thinking about it more closely it doesn't make any sense really. There would be no difference in me running 3:00:01 or 2:59:59 when it comes to good for age qualification (GFA). But yet there is something in me that would be overjoyed to run so fast to get 3:00:01 but I would be gutted at the same time not to have those 2 secs.
I think at the end of the day there is something in us as runners that always wants more. I remember wanting Sub 4hrs so badly and never thinking I would get it. (It took me 4 attempts). When I did get it I was absolutely over the moon but then started thinking ok whats next? Sub 3:30. Then when I got that, what's next?
Of course the time will come when I reach a point where I just can't go any faster, maybe I'm already there. Sub 3 could be just too much. There's that thing inside that refuses to believe it though. 
I always say the thing that drives me is to find out how far and how fast I can really go. The scary thing is what happens if I do get sub 3? What happens after that?? 
Thats when it might be time to start knocking on the Ultra door. 
Not yet though, not yet.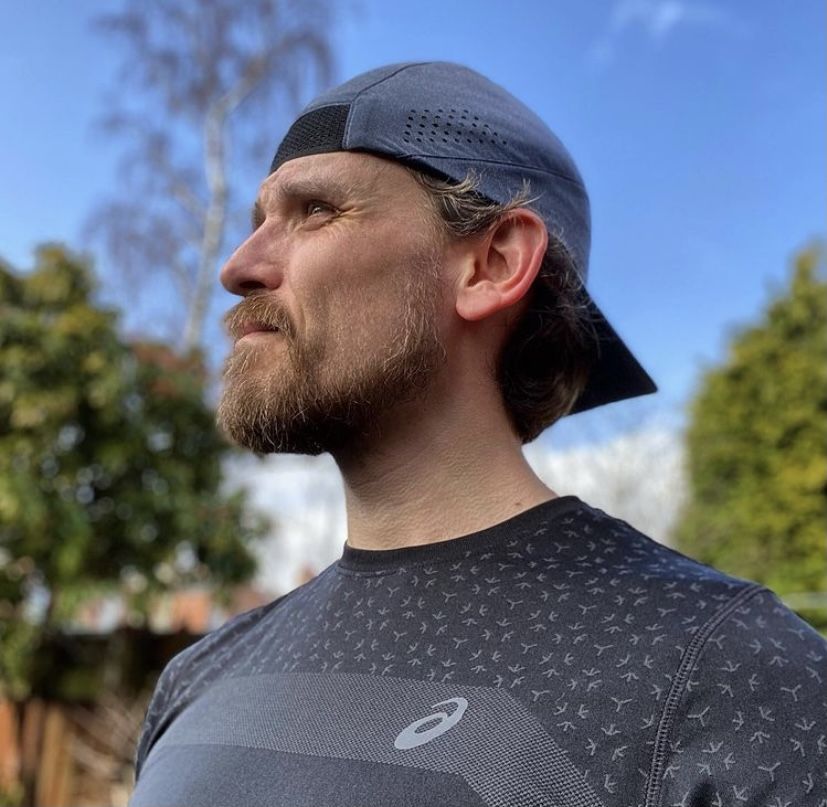 written by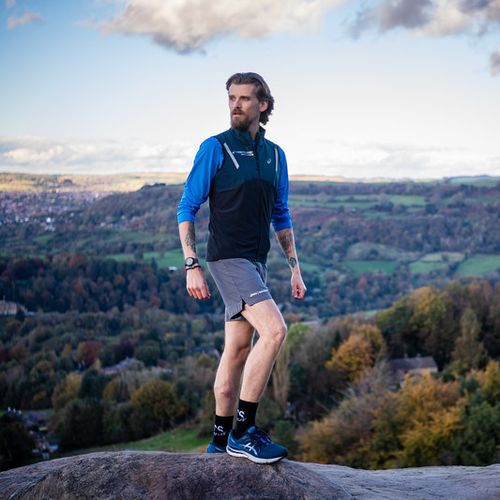 Geoff Ridout
Fire Officer from Birmingham

Age group: 40-44
Club: No

My Disciplines