My first experience of a multi day trail race.
For those who don't know, the Atlantic Coast Challenge (ACC) is a 3 day event from VOTWO following the coastal path from Trevose Head near Padstow to Lands End.
It is pretty much 3 trail marathons over 3 days and I had chosen it to be my first multi day event.
My running experience so far consists of a fair few obstacle course races, which are of course off road, and 9 marathons. So the next logical step (for me anyway) was to almost combine the two and start looking into the world of ultra trail running.
I'll be honest and admit I probably didn't train for ACC as well as I should have. I also massively underestimated it which was very evident on day 1.
The Event HQ and accommodation is based at St Ives Bay Holiday Park and participants are dropped off by mini bus at the start and picked up from the finish each day. This makes life a lot easier and there's no need to worry about arranging transport. Everything is in the one location. Day 2 finishes there as well so you can either roll straight into your caravan, the pool or the bar.
Day 1 – Trevose Head to Perranporth - 26.5 miles 2,737 ft
Going into day 1 I was excited for what was to come, I knew I had to get out of the road runner mind set of trying to race it. This however went out the window at the start as I foolishly set off at around 8:00 min/mile pace.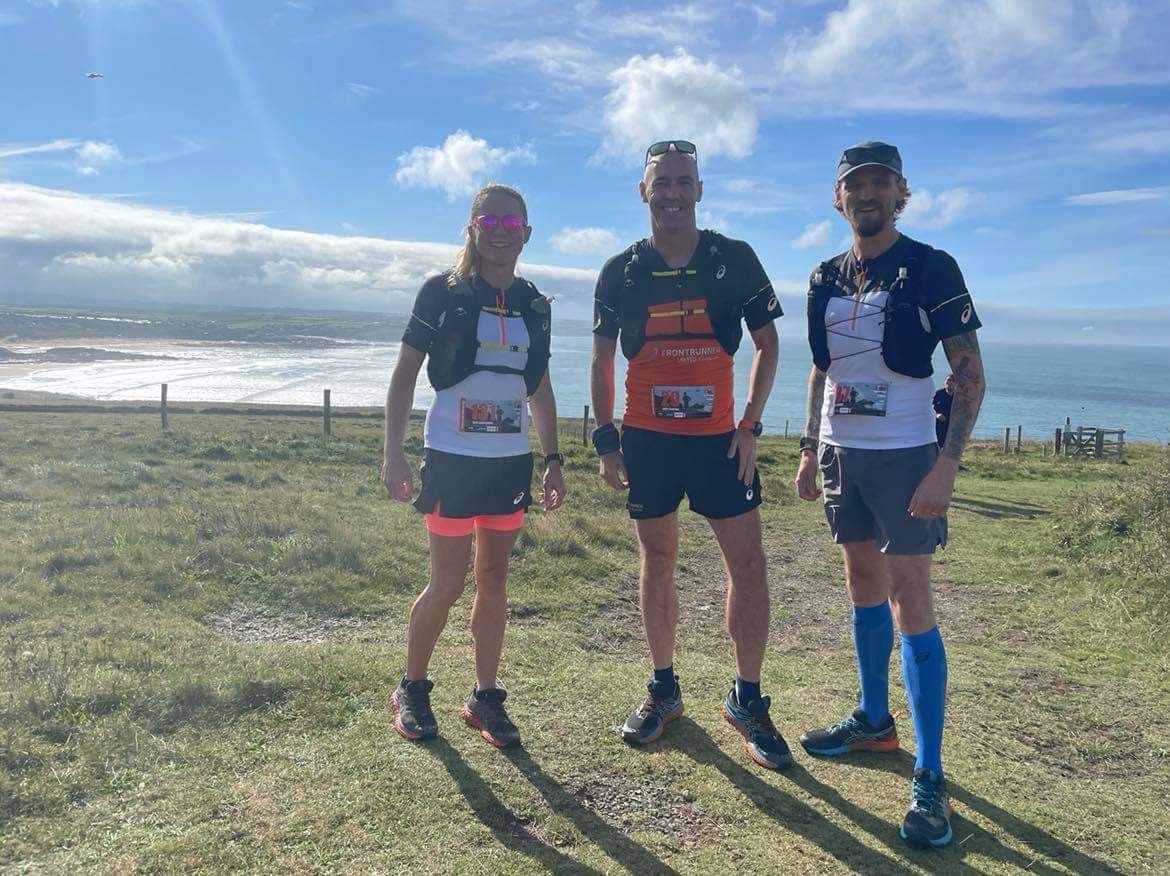 3 miles in I had words with myself and knew I couldn't maintain that but still tried to push too hard on the hills. I also tried to stick to road marathon fuelling, which for me is 1 gel every 5 miles. Trail running takes so much more out of you with the terrain and elevation that just gels alone are not enough.
I had a bit of respite at around 15 / 16 miles where the route went through Newquay and I was back on the road but I was starting to hurt.
I believe the term in the ultra running world is to Bonk. I Bonked hard!
The last 10 miles of day 1 were horrific. The camber of the trail path was hurting the outside of my left foot, the hills were so draining. I was running alone as I wasn't able to keep up with Sian at the start and Chris had been sensible and hung back a bit.
I was questioning how I would finish day 1 let alone go again for day 2 and then day 3 (which I had heard was the hardest day of them all).
With a combination of run / walk then more walk /walk I made it to Perranporth beach. I knew that it was just the length of the beach then up a hill to the finish.
With about half a mile to go I felt a hand on my shoulder and saw Chris run by saying come on mate you can do it. My reply was nope I'm done, I'll just walk it in. He also said look the tide is coming in and if we don't get round that headland we'll be cut off.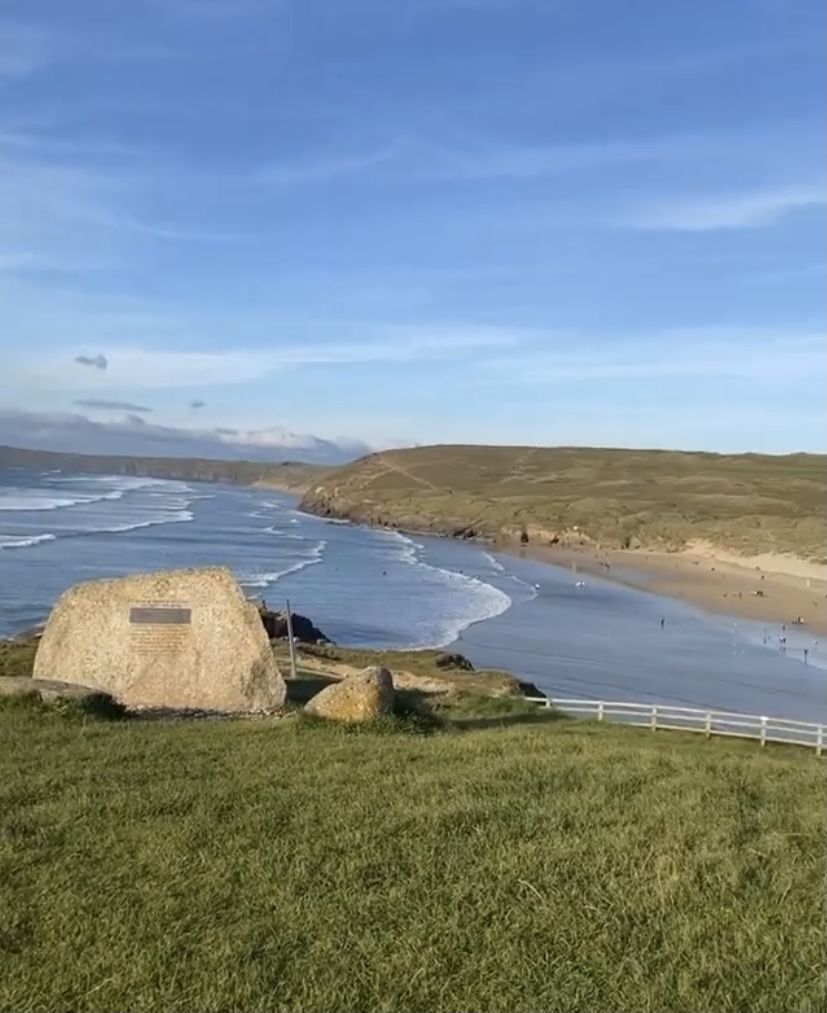 So I managed to summon a little something to keep up with him, as he jumped up onto the rocks the tide did indeed come flying in and up to my ankles. Chris had the will to drive up that last hill with me coming in a few mins behind. Day 1 was done. I had not enjoyed it.
Day 2 – Perranporth to Hayle – 25.4 miles 2,864 ft
Following the car crash that was day 1 I decided to take day 2 much more easier. I felt surprisingly good in the morning and luckily had a spare pair of trainers as the day 1 shoes were still soaked.
I wore the ASICS Gel Trabuco 9 for the whole event and can't rate them highly enough. The pair I wore for day 2 and day 3 were straight out of the box and gave me no issues at all. Great grip, plenty of cushioning and after 80 miles I only had 2 slight blisters.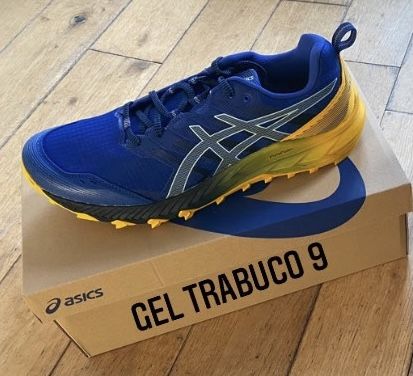 The plan for day 2 was to stick with Chris so we at least had each other for moral support. I had also already run the first 3 miles of this part of the route earlier in the year while on holiday in Newquay so I knew what to expect.
The difference in terrain from day 1 to day 2 was that it started to get a bit rockier. The hills of day 1 were also replaced by the steep stairs of day 2.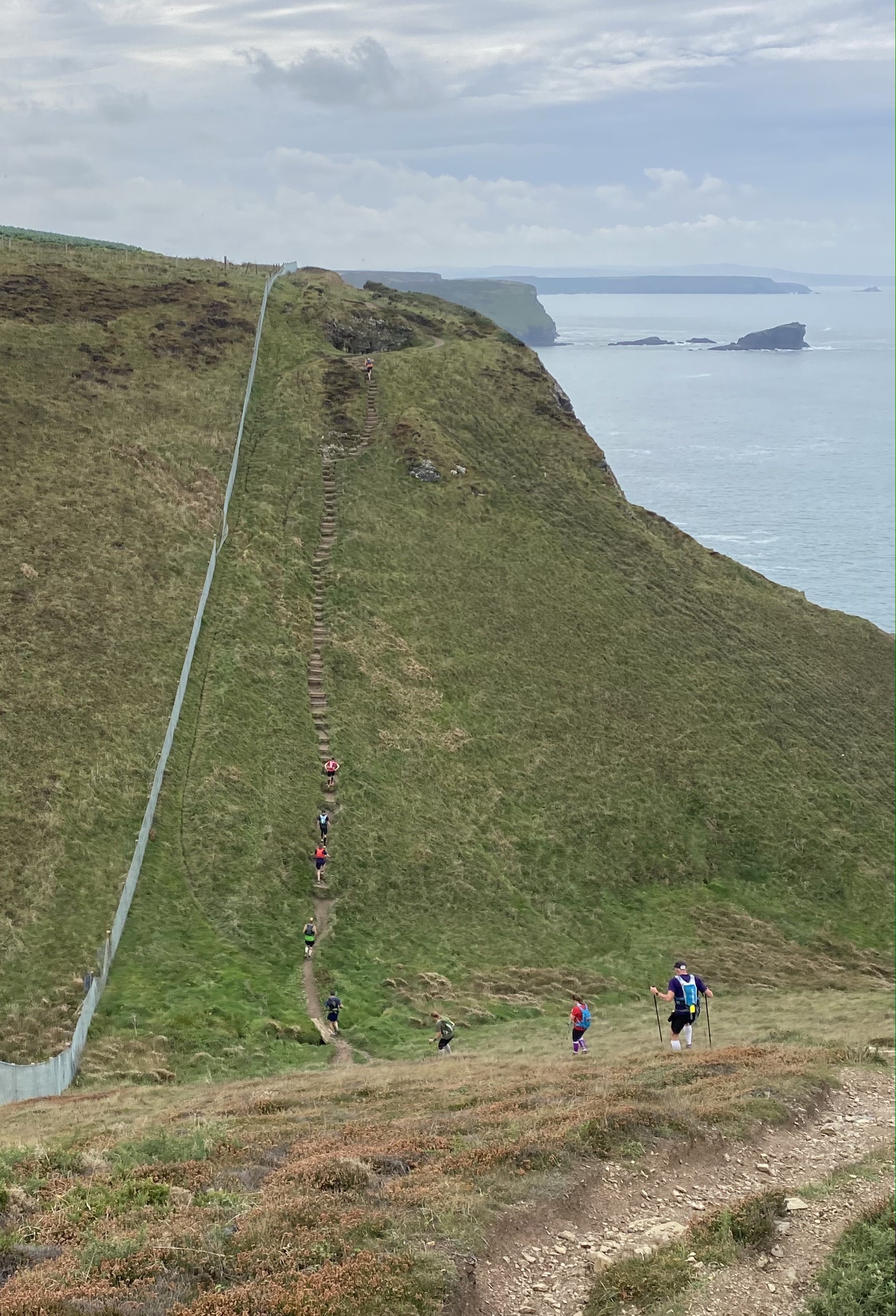 I think psychologically day 2 was a bit easier in the sense that it was the shortest distance and that it finished back at the camp site. We also started earlier so knew that there would be more time at the end of the day to recover.
The tough part was that the route passed the camp site as it took us along Hayle beach, sand dunes are fun to run on! Forgot to mention I climbed a massive one for no reason on day 1. You then have to loop back around through Hayle to get back, and of course the last half mile is all up hill on the camp site.
Thankfully I did enjoy day 2. I was the confidence boost needed going into day 3.
Two thirds of it were done but day 3 was still to come. I had been told plenty of stories about day 3. It's the longest day, it's the hardest day. The terrain is hard.
I can confirm the stories are true.
Day 3 – Hayle to Lands End – 28.4 miles 4,680 ft
The best way I can describe the scenery for day 3 is imagine you're in a Lord of the Rings movie. The vast majority of the route is not runnable. There are massive climbs and the path is replaced by boulders. It got to the point where being able to run was a relief from all the trekking.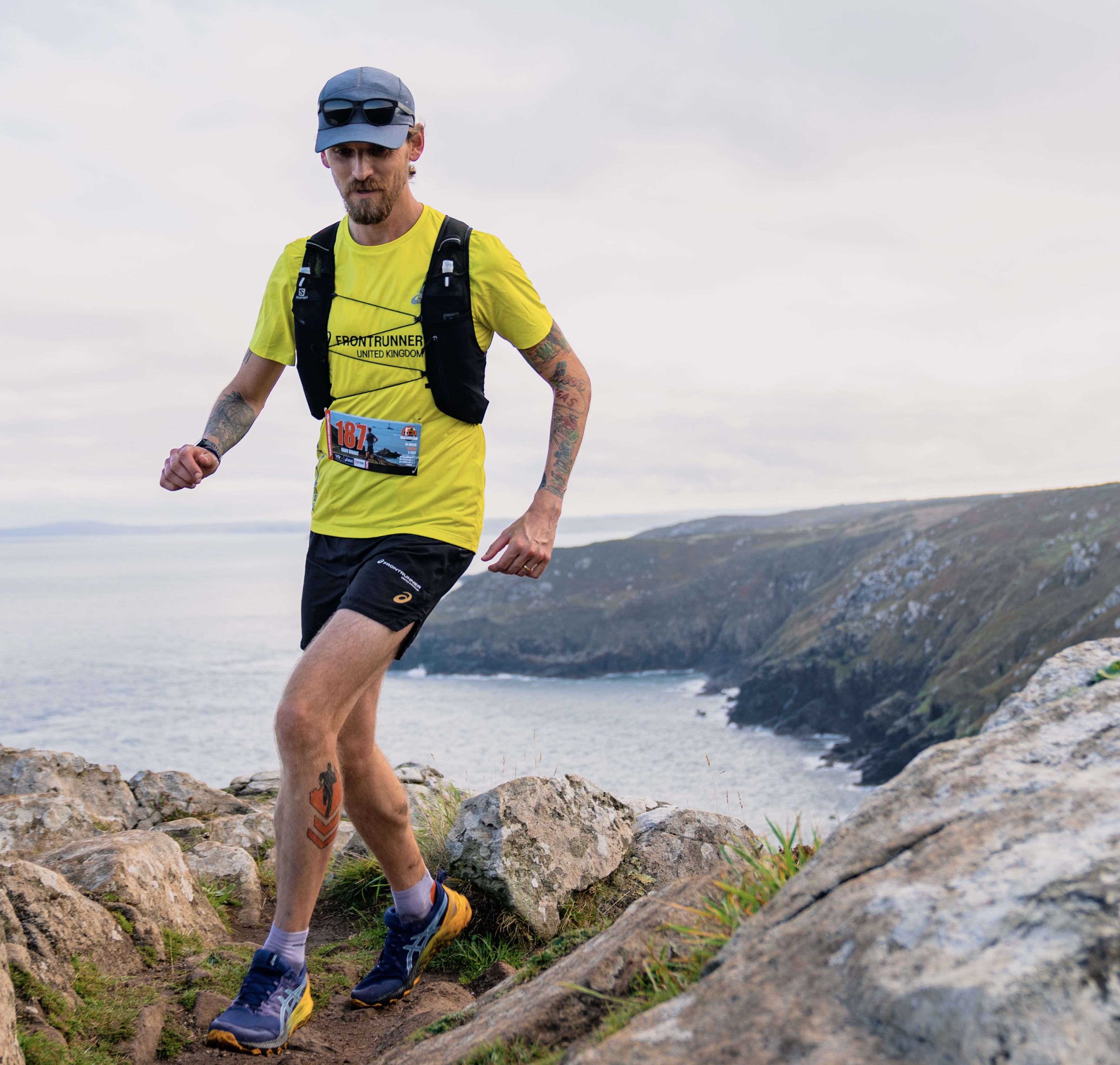 It starts off quite nice and goes through St Ives but once you've cleared the town it's all rugged coast line. Zennor is apparently the highest point on the south coast. One person had said if you can make it to Check point 1 you'll finish the day. During the previous days the CPs had been about 10km apart. CP 1 on day 3 was about 10 miles in though.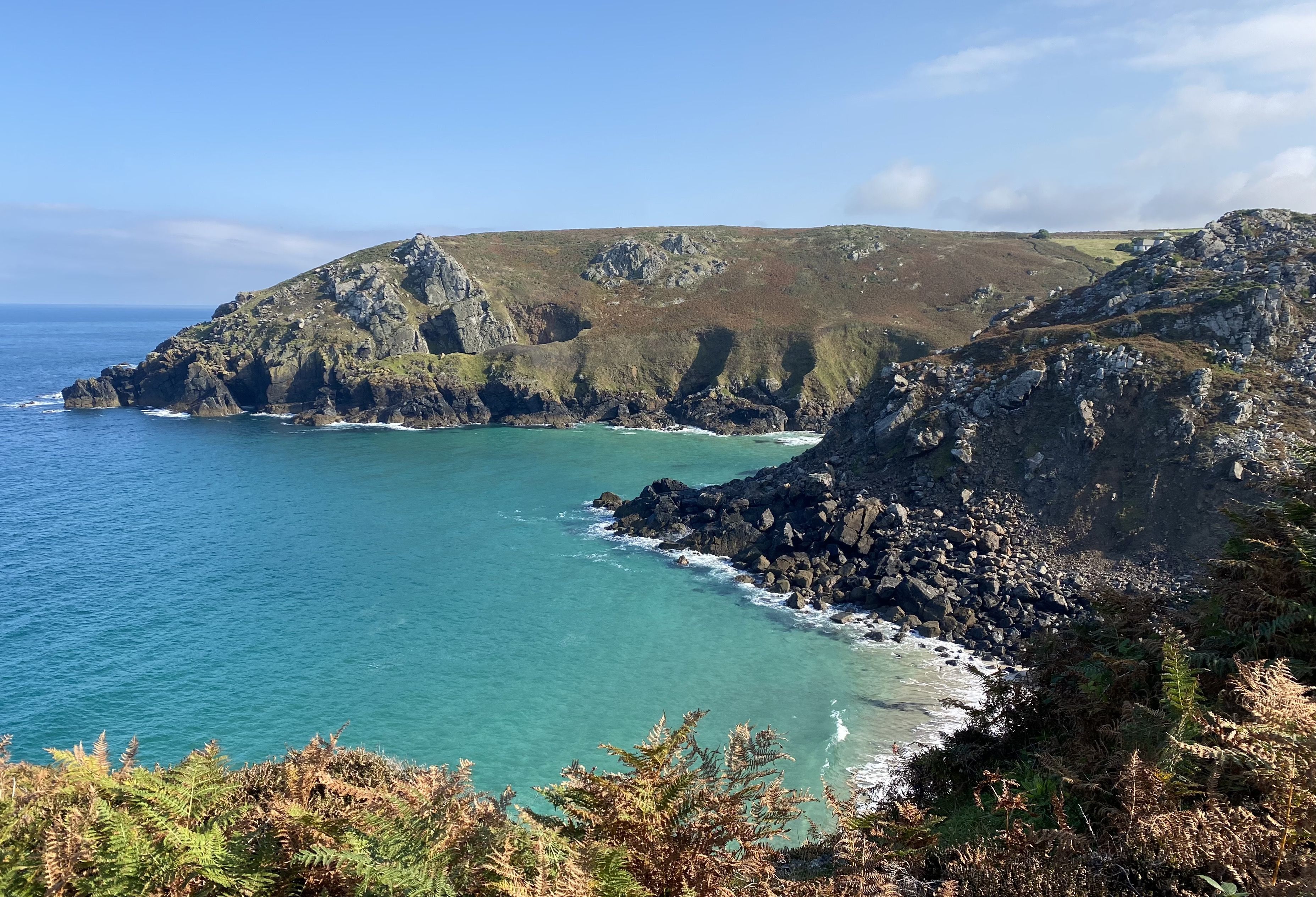 I had come to love the CPs. The thought of a cup of coke and some salted peanuts can really be great motivation to keep going.
The location of CP 2 on day 3 is something else. I won't ruin it, you need to experience it. Absolutely unreal.
The other hard part about day 3 is that every peninsula you see you think is that it? Is that the end? Usually it's not, but even when you can see Lands End it still looks so far away.
The last 6 miles or so were a graft. Hill after hill after hill just keep coming and sapping more from already tired legs. It's frustrating that I wanted to run at some points but the terrain just won't allow it.
Chris and I had stayed together for all of day 3 again and as we hit the last little town (and some sweet sweet roads) we were able to start a bit of a run to the finish. We saw some guys who said it's straight to the end then up some steps. Of course it's up some steps!! However we took that to mean the finish was up there. It wasn't.
There was one last bit of trail, one last hill and we came across the finish line in just over 7.5 hrs.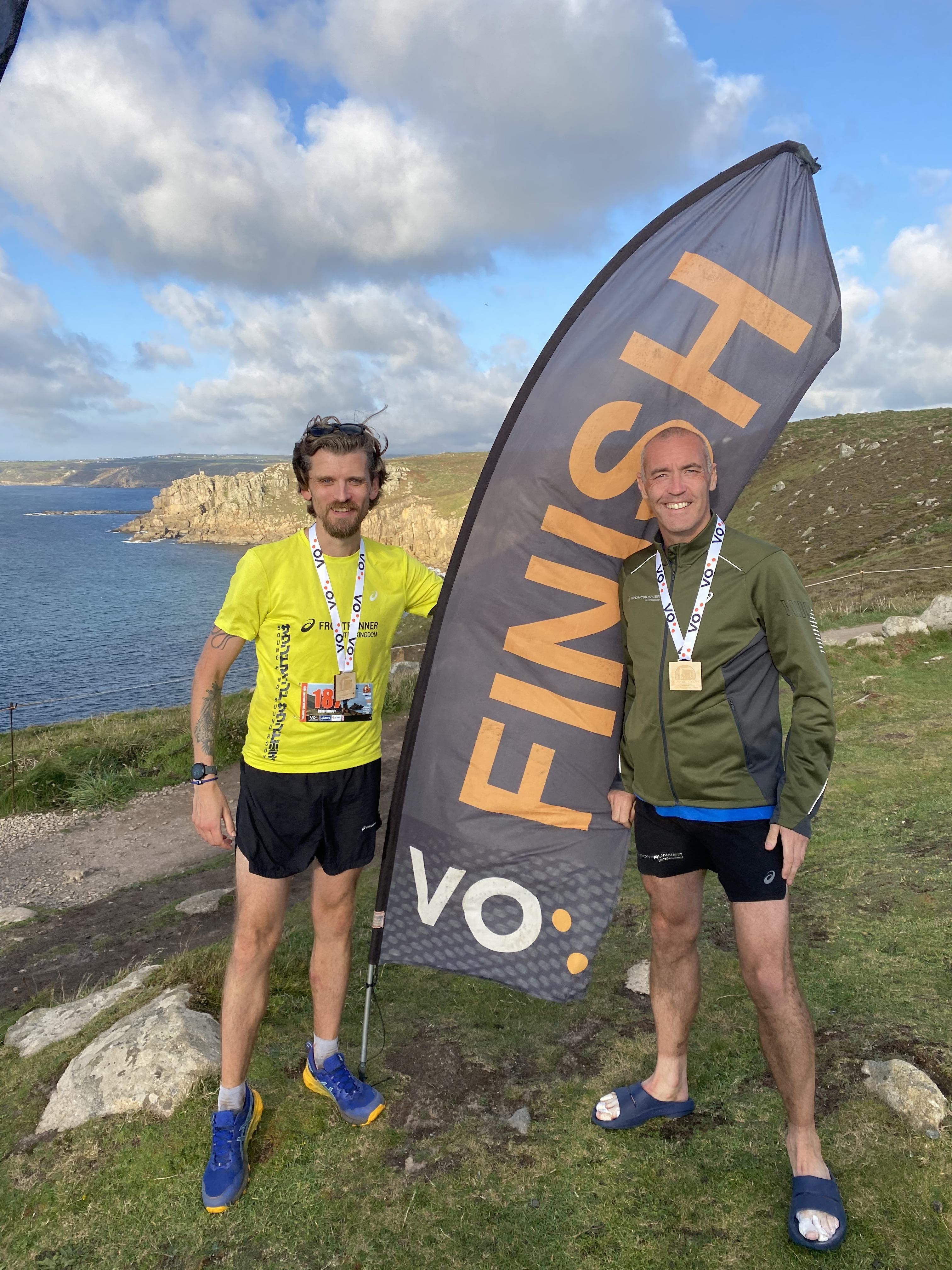 We had done it. Over 80 miles and 10,000 ft in 3 days.
We sat in the sun eating our finisher pasties wondering just how we had done it. Given the way I was feeling at 16 miles on day 1 I really didn't expect to be there.
Overall it was a great experience, very tough at times but also very rewarding. The scenery was incredible. At the time I was saying I'm definitely not a trail runner, but now the pain has worn off I could well be tempted back to it.
If you focus on the hurt, you will continue to suffer. If you focus on the lesson, you will continue to grow.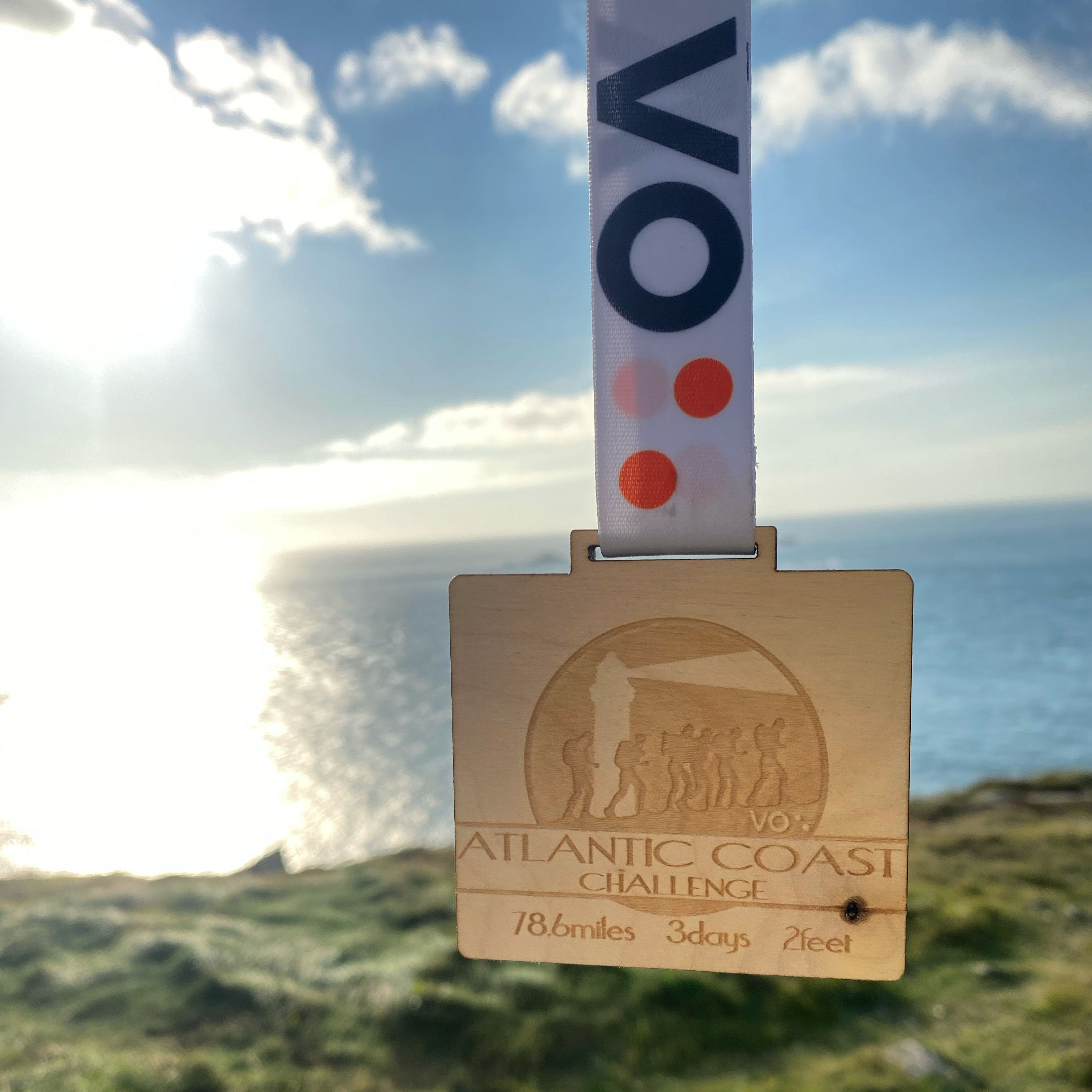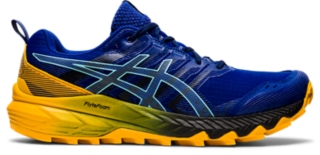 GEL-Trabuco 9
The GEL-TRABUCO™ 9 shoe has been re-engineered from top to bottom to assert itself as an all-around trail pioneer. Rugged and comfortable are the two terms that best describe this trail running shoe. It's for the off-road runner seeking excellen...
Shop Now
written by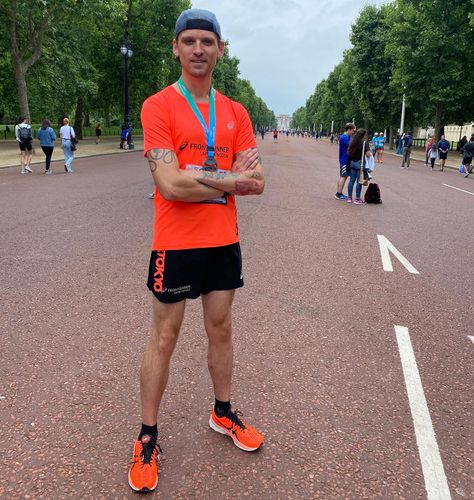 Geoff Ridout
Fire Officer from Birmingham

Age group: 40-44
Club: No

My Disciplines