Here are my tips to for those who are new to fundraising
The cancellation and deferral of sporting events during 2020 pressed pause on a lot of fundraising for charities. This pause meant that a lot of charities especially the smaller ones who are dependent on event fundraising suffered as a result seeing their incomes substantially decrease. Events fundraising is vital for smaller charities as it can be their primary source of income. This year as mass participation events are set to return people are resuming their plans training and fundraising goals. If you have never fundraised before or have not done it for a while this blog may be for you. I am going to share my top fundraising tips learnt through numerous occasions. My first fundraising run was the Bupa 10k which I ran for Great Ormond Street. The sense of achievement of crossing the line was surpassed by exceeding my fundraising goal.

Fundraising page creation
The charity that you are fundraising for will generally set your fundraising target and send you a link to set up your fundraising page. The most popular fundraising platforms in the UK are Just Giving and Virgin Money Giving. After you have set up a user account you will be prompted to set up your fundraising page. Generally, the first step will be to select the event or charity that you are fundraising for. The next step will be to name your page which will generate the URL which is the website address that you will share with your friends, colleagues, family, and social media following. Then you will populate your page with pictures, your fundraising goal, and your story which is the reason why you are fundraising. Take your time composing your story and break it into paragraphs so that it is easy to read. When it is complete save it and then proofread it later with fresh eyes. Sometimes it can help to compose your story in a word processor so that you can get assistance with spelling and grammar.
Composing your message

I know from experience how difficult it can be to write a fundraising request email. I remember my first time composing my fundraising email. I kept overthinking it, started it and then kept putting it off time and again. I felt a great sense of relief when I finally sent it and I wondered what I was worried about. Generally, the earlier you set up your fundraising page and send your messages the more likely you are to reach your target and hopefully exceed it. I suggest keeping your message short to the point and (1) say what you are doing and when you are doing it (2) why you are doing it (3) the name of the charity and why you chose them (4) say what you fundraising target is (5) add the URL to your fundraising page and (6) sign off with your name. Do not forget to highlight anything that increases the difficulty of the event like running in costume or targeting a specific time. Be creative and if it helps get a piece of paper, write the numbers and jot down your ideas. Once you are happy with that you can start typing.
Sending your message

When sending emails to lots of people it is convenient and easy to copy and paste loads of addresses into the CC or BCC field and press send. However, group emails are very impersonal and tend to get automatically sent to spam and junk folders. I suggest personalising your message and sending separately to each person. This should increase the chance of your messages reaching inboxes and being read. I would suggest your subject line being "your first name" "the event" – "fundraiser" as the subject line. A subject line example is Rey's Paris Marathon fundraiser. Keep your text, WhatsApp, Signal, Telegram messages short and include a link to your fundraising page. As with your emails I recommend sending them individually unless you are sending them to friends, family, and colleague groups. Always double check your message and link before you press send.
Using social media 
LinkedIn, Instagram, Facebook, and Twitter are great platforms for sharing your fundraising posts. When you post on these platforms you are likely to reach more people than your immediate audience as people are likely to share with their friends, followers, and network. Keep posts short, show your personality, tag the charity, and use a couple of relevant hashtags. The hashtags will help people find your post and the tag is likely to get your post reposted (promoted) by the charity to their followers and network. Be creative and you never know your post may go viral. After you have posted be sure to monitor the responses to your post and respond. A lot of fundraising pages allow you to share the page directly to social media with a standard message. I suggest editing it a little to make it more personal. Sometimes asking colleagues, clients and suppliers to sponsor can feel a little awkward. Using LinkedIn is a good way of letting these people know and avoids preventing any communication rules a company may have about fundraising and group emails.
Provide regular updates

After the fundraising messages are out and you have started training the work is not done. Bring people along on the journey with you and send them fortnightly or monthly updates on your training. Be honest about your progress and any challenges or successes that you have had. Find the format that you feel most comfortable with and use it whether it is video logs (vlogs), pictures, text, running summaries or a combination of these. Updates are a great way to keep people engaged all the way up until you reach cross the finish line and complete you challenge.
Other fundraising ideas
There are lots of other ways that you can try to supplement your fundraising efforts. One that never seems to go out of style is cake sales. You could ask local businesses to donate products and or experiences for you to raffle with the ticket sales going towards your fundraising effort. It is good promotion for them and hopefully a boost to get you closer to you goal. One of my good friends and serial fundraiser collects items signed by celebrities and auctions them off. 
I really hope that this blog has helped you and I wish you every success with your training, event and fundraising goals. 

written by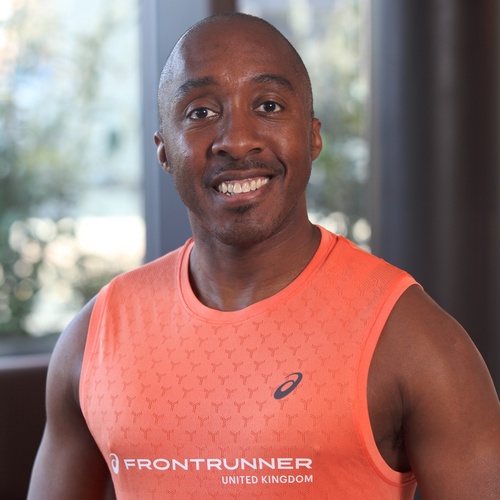 MY DISCIPLINES