We celebrated the opening of the new Bicester Village ASICS store with an open air HIIT class with DJ Melody Kane and Richard Burton ... and we had a BLAST!!
I think I'm fairly fit. I'm not coordinated in the slightest but I reckon I could bounce along with the best of them in any gym class going .. except for a step aerobics class. Bad things happen in step aerobic classes. But I'd been invited to a HIIT (That's High Intensity Interval Training) class with DJ Melody Kane and Richard Burton at Bicester Village to celebrate the new ASICS store opening there. DJ Melody would be providing the tunes and Richard the class instructions.
Sounds good right? And it looked good too. I had been expecting a gym class at the new ASICS store but I'd got it wrong! I'd walked towards Bicester Village and as I did, I heard the sound of music and as I came closer I saw that an open air class had been made ready on a grassy area!
There were purple and black yoga mats laid out, fresh bottles of water and lots of squashy bean bags. Brilliant! I spotted Aaron straight away and Sophie both fresh from the Bicester parkrun that morning and Lotta who had run all the way from the train station! I always love an excuse to catch up with the other FrontRunners as they don't mind talking running for ages … unlike my non-running friends whose eyes glaze over when I mention the latest crazy ultra or new bouncy trainers!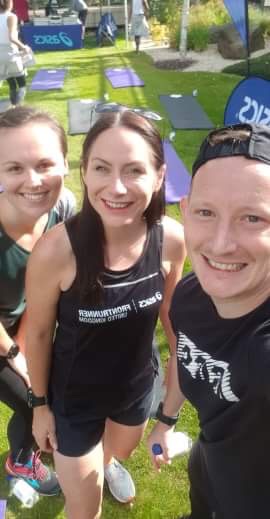 The class was a HIIT one which was instructed by Richard Burton while DJ Melody Kane played the music to keep us all going! Before the class we'd all decided that we were going to do both the classes back-to-back for 2 hours of strength work but halfway through as I was smashing out squats, after the mountain climbs and jumping jacks I decided that I'd need a good lie down after this class and that there was absolutely no way I'd be able to survive a second class! I definitely need to work on my strength work through the winter months!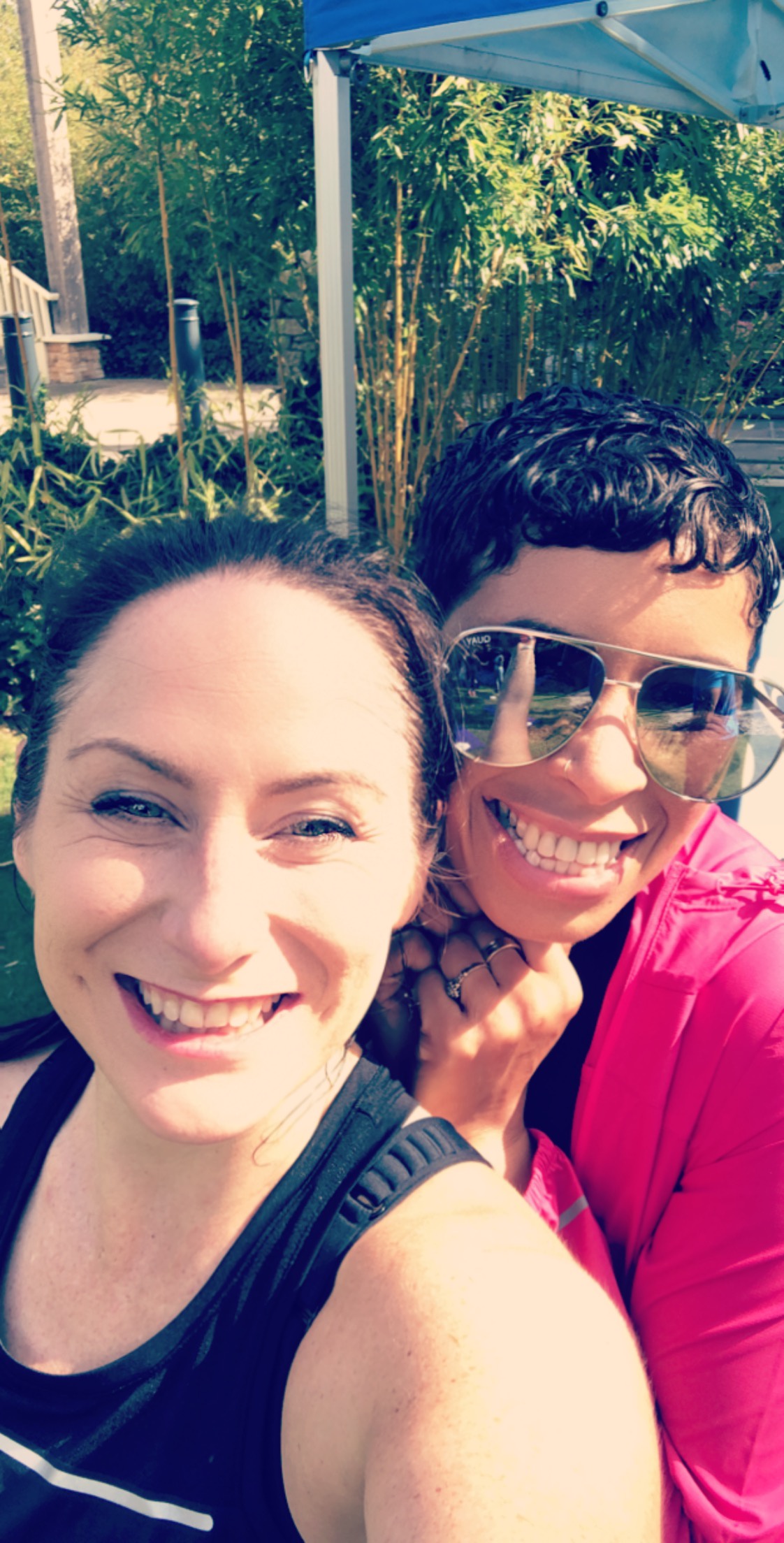 Afterwards, we all met up for a quick lunch of wraps and smoothies and had a chat to Melody and Richard who were both amazing. Melody in between Dj-ing had been doing press ups and squats behind the decks and Richard had been doing all the exercises with us … I made a resolution that this winter was going to be Strength Work 2018 and I'd be tackling 2019 with a stronger core!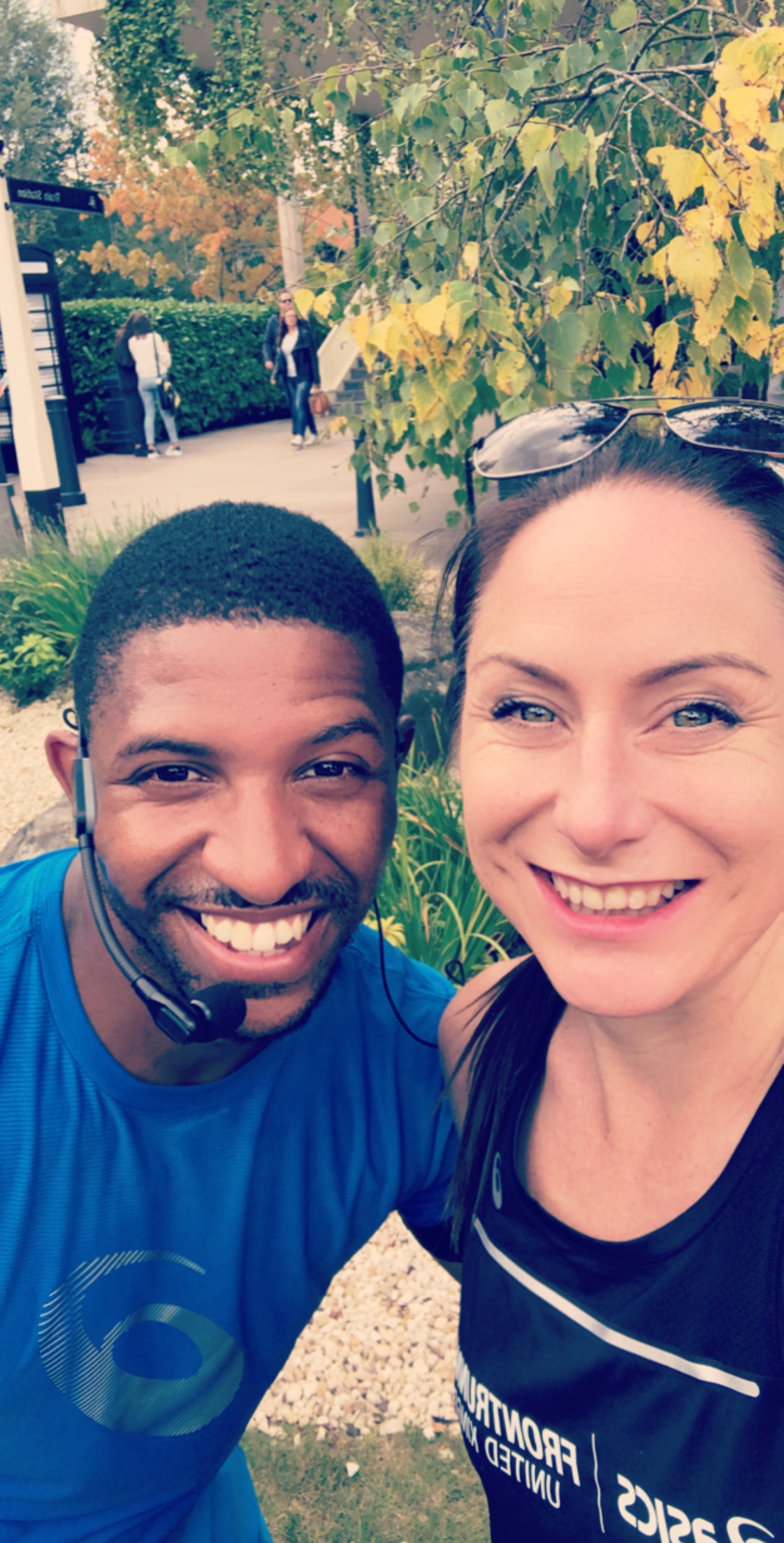 Something else that had been great at this event was that people had been watching us do the classes and some had hopped over to join in with us which was brilliant! I believe that if you're having enough fun then people will want to join you and there's nothing like a big group having a blast to create a fantastic atmosphere!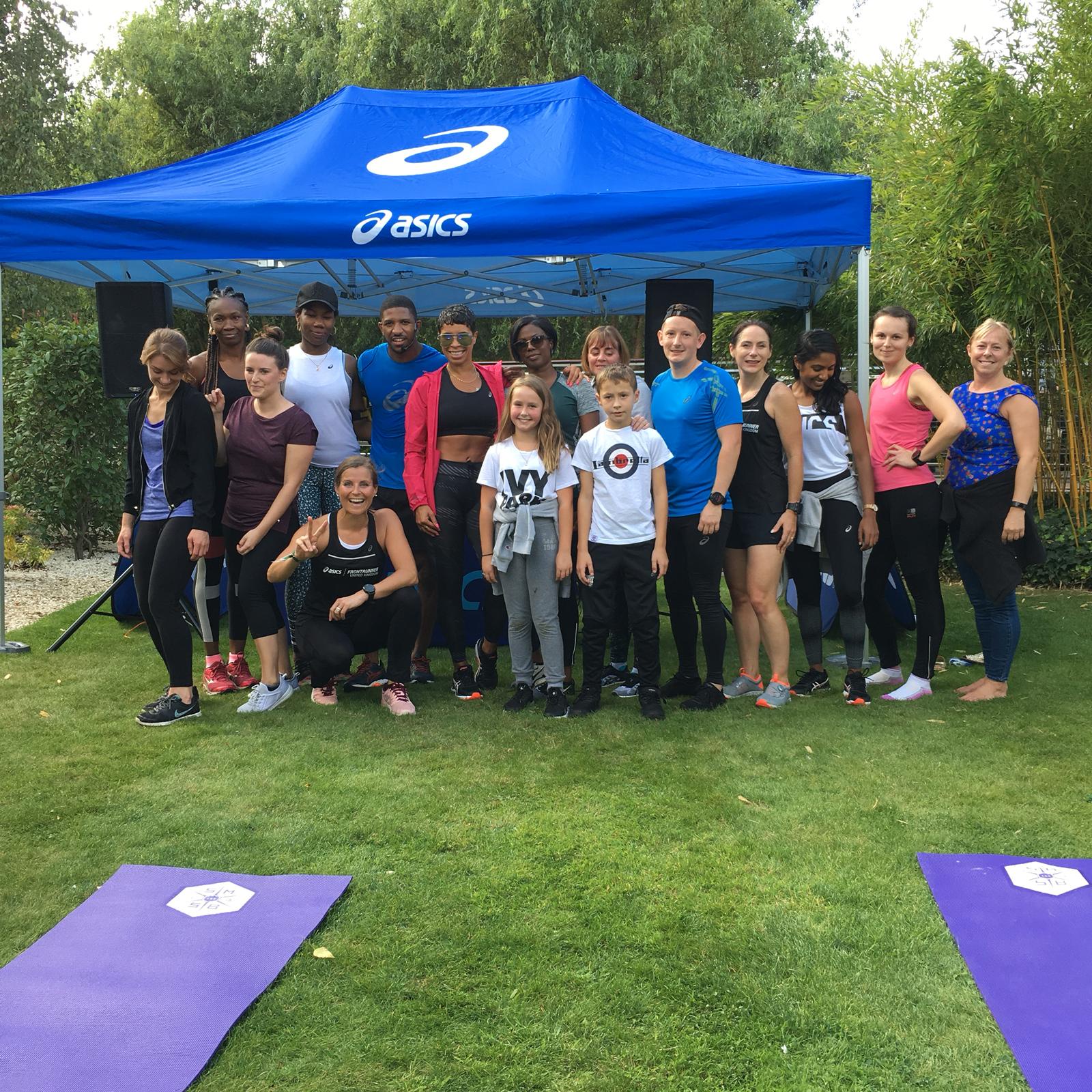 As a memento of the event, everyone was given a new ASICS technical tee, a drinks bottle and a goody bag which was a lovely touch. Nice to have something to remember a really fun event! I look forward to seeing you at the ASICS Bicester Village store soon!
written by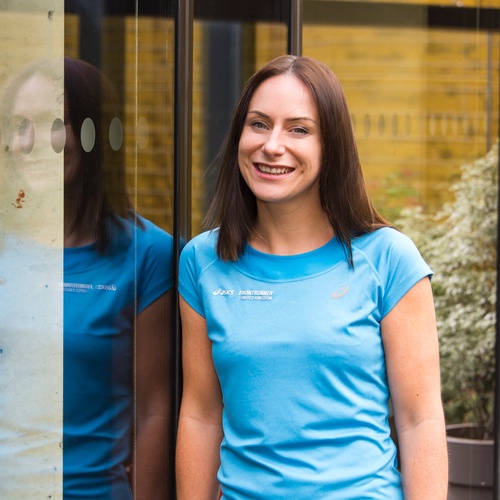 Sarah Booker
Emergency Services from Midlands

Age group: 40-44
Club: Rugby Triathlon Club, Northbrook AC,
Coach: Chris Weeks
My Disciplines