When Cancer Research UK Christened the 'Tough 10' race series they certainly didn't mince their words. Catch up on how my calves survived their first trail race!
"Have you ever done a trail run before?" was the question that fellow ASICS FrontRunner Hannah asked me whilst we took on the Cancer Research UK Tough 10. This really got me thinking, had I? Well I suppose I had. When I very first began running, I ran along canal towpaths, field hedgerows, Southport beach and the trail looping the Lancaster University campus. But since my return to running 17 months ago I seemed to immediately fall into the category of road runner, pounding the pavements and aiming for speed over flat distances. As a late comer to the running party I always felt the running community was divided into road vs trail, and therefore by default I was a road runner, but my recent experience made me realise the lines are as blurred as you want them to be.
On Sunday 22 August, Jon, Raph, Hannah and myself accompanied by friends and partners tackled the Cancer Research UK Tough 10 in beautiful Epping Forest. This was my first ever trail race and what an experience it was! We arrived to be greeted by the cold, unrelenting winds of Storm Brian, and the gusts whipped the nerves (and my hangover!) away. I honestly had no idea what to expect from the trails, I knew there would be hills, but I didn't know how this was going to feel surrounded by runners and the psychological awareness that this is a race.
When Cancer Research UK said 'Tough' they didn't bloody mince their words. The first 1km of downhill on woodland paths, really lulled you into a false sense of security, and as we emerged from the canopy of trees, there it was the first hill, and what a beast it was. Runners were snaking their way through the open field, battling the wind up two steep inclines accompanied by two descents. What I totally underestimated was the way in which to tackle hills. The first one I powered up, instantly regretting it on the downhill when my legs felt like jelly. It soon became apparent that all the other runners were briskly walking up the hills then running down them, a tactic I soon adopted under the guidance of Hannah who was with me every step of the way. I had naïvely assumed I would run all this maintaining a decent pace, just like I do in road races, but that just wasn't the best method.
We headed back into the forest over uneven ground, losing our footing occasionally. This took a lot more concentration than running on the road. At one stage I almost ran into a low hanging branch because I was so intently watching my feet, trying not to fall. My splits were all over the pace, much slower than what I am used to, in the end I gave up checking my watch and just enjoyed the ride. Epping Forest is such a beautiful setting, particularly when adorned with the golden autumnal hues. It was extremely hard to believe that something so seemingly rural could be so close to central London. Definitely world's away from the Southeastern train commute I am currently enduring.
As we hit kilometre 7 there was a sign saying "all downhill from here" and we really began to ramp up the pace. The uneven, undulating forest floor trails were replaced by forest gravel paths and with seemingly fresh legs we kicked on towards the finish. Approaching the finish felt very different to any race I've done before, firstly it was a lot quieter- the remote location and storm brian hadn't attracted the hoards of supporters busy, well paved, accessible road races attract. But secondly, that didn't matter- there was a massive sense of achievement and enjoyment in completing the race. It had quite simply been 10 tough kms. A great day for all involved, including Raph who had his first podium finish. We then ate a lot of cake and bacon!
Trail running is a totally different beast, a different kind of fitness (ow calves) and a different way to enjoy running. Would I be back? Absolutely! I've already got my eye on another of the Tough 10 race series in Box Hill and will definitely be looking to incorporate more trail races into my race goals for next year!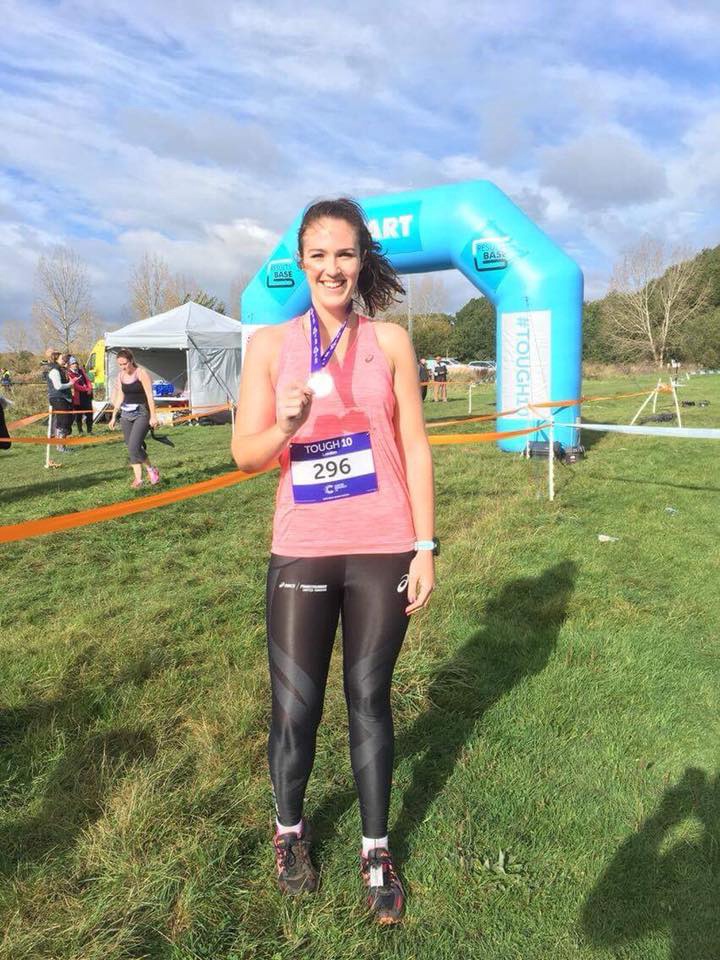 written by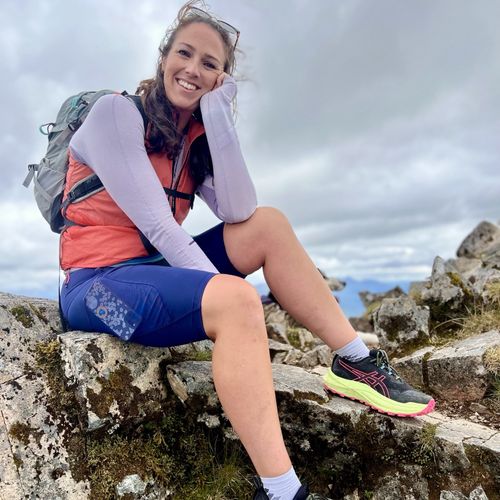 Becca B
Envrionmental Research from London/Southport

Age group: 30 - 35
Club: Greenwich Tritons, Southport Strollers

MY DISCIPLINES