To celebrate the launch of the Gel Kayano 25, I was lucky enough to attend two running events in London and Portsmouth, meeting fabulous people and sharing a love of running!
I'm a huge fan of the Asics Kayano shoe. I got my first pair as an upgrade to my then regular training shoes (the GT2000) when training for my first marathon as I wanted to give my feet the best support they could get. Once I started running in them, they have since become my go to running shoe, rightly or wrongly I even race 5kms in them?! 
On Sunday 3rd June I got the opportunity to go down to the Asics store in London to celebrate the launch and the 25thAnniversary of the shoe with 100 or so other runners. 
Everybody gathered in the Regent Street store to get kitted out in special edition Kayano T-shirt's, with time to grab a drink and have a catch up with old and new faces. We all then ran together as a warm up over to Hyde Park and then did a great, but tough, 10-15 minute stability and core circuit, consisting of scissor kicks, spirals and various leg lifts and rotations, focusing on the need for the body to be in balance for optimum performance. It's certainly something I've realised I need to do more of in my day to day training, my abs could still feel it days after! 
We then split into various pace groups to continue on for a 5km loop of the park. I joined Lotta in the 8-9mm mile group and we had a great run, chatting with new faces. London's parks are so beautiful in the sunshine and it was lovely to run around the Serpentine.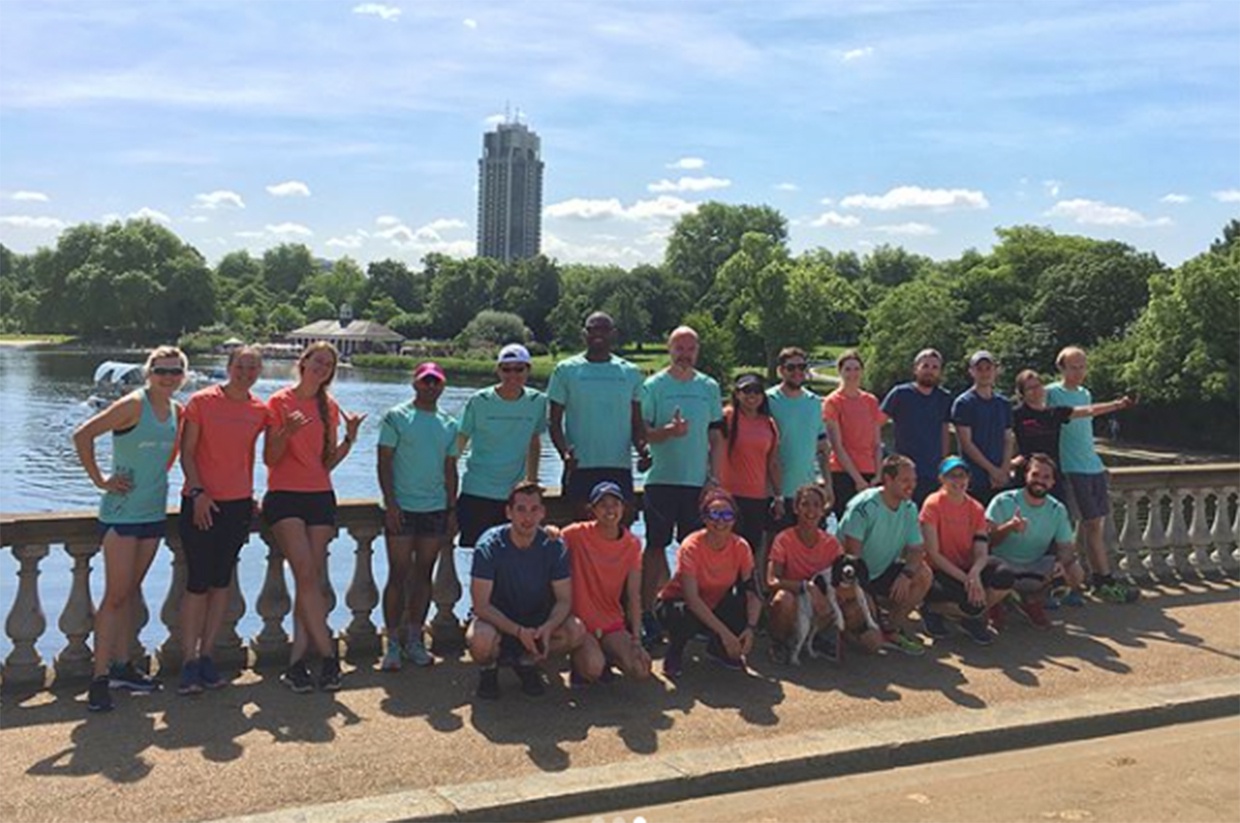 Back in the store to refuel and cool down, I was able to undertake an in-store Body Composition test, it was a nice surprise to see my metabolic age is 14 years younger than my actual age - the benefits of running!! 
All in all it was a great day, full of fabulous people doing what we love! It was especially lovely to catch up with other members of the Asics Front Runner team, I'm very proud to be a part of this awesome family! We continued our celebrations with other insta friends over a burger and a beer!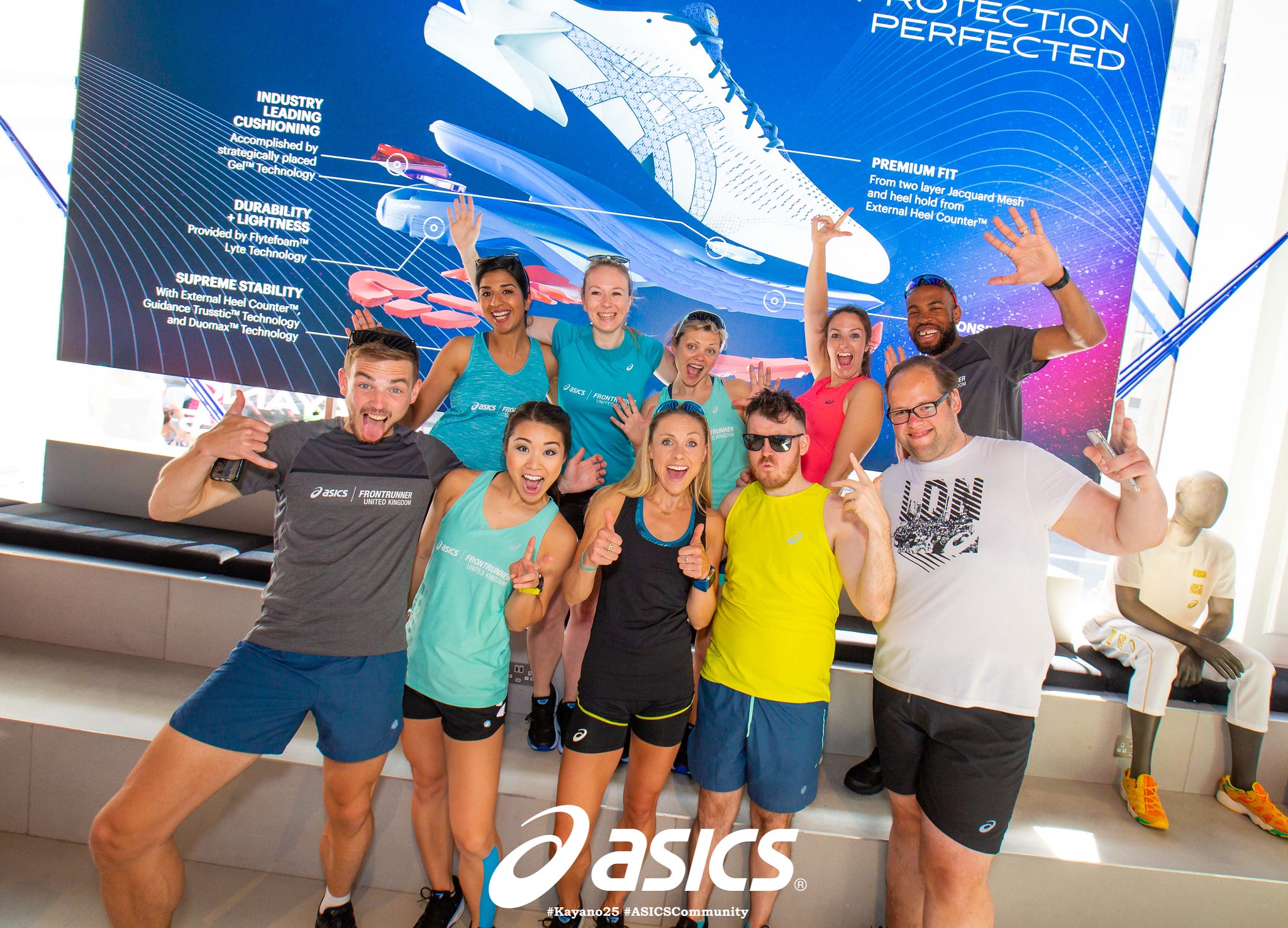 Continuing the celebrations on the 6th June, Jonathan and I went down to the Wiggle HQ in Portsmouth to join the Asics Tech in celebrating Global Running Day!!
Setting off from their amazing office complex by the Sea, we joined Wiggle staff on a 5km lunch time run in the sunshine as they got the opportunity to test out the new Kayano 25's. The shoes really do feel like slippers to wear, they are so comfy and good feedback was received by all who tried them. They are a supportive shoe for people who over-pronate so they won't suit everyone, but it is a great stability shoe for road running.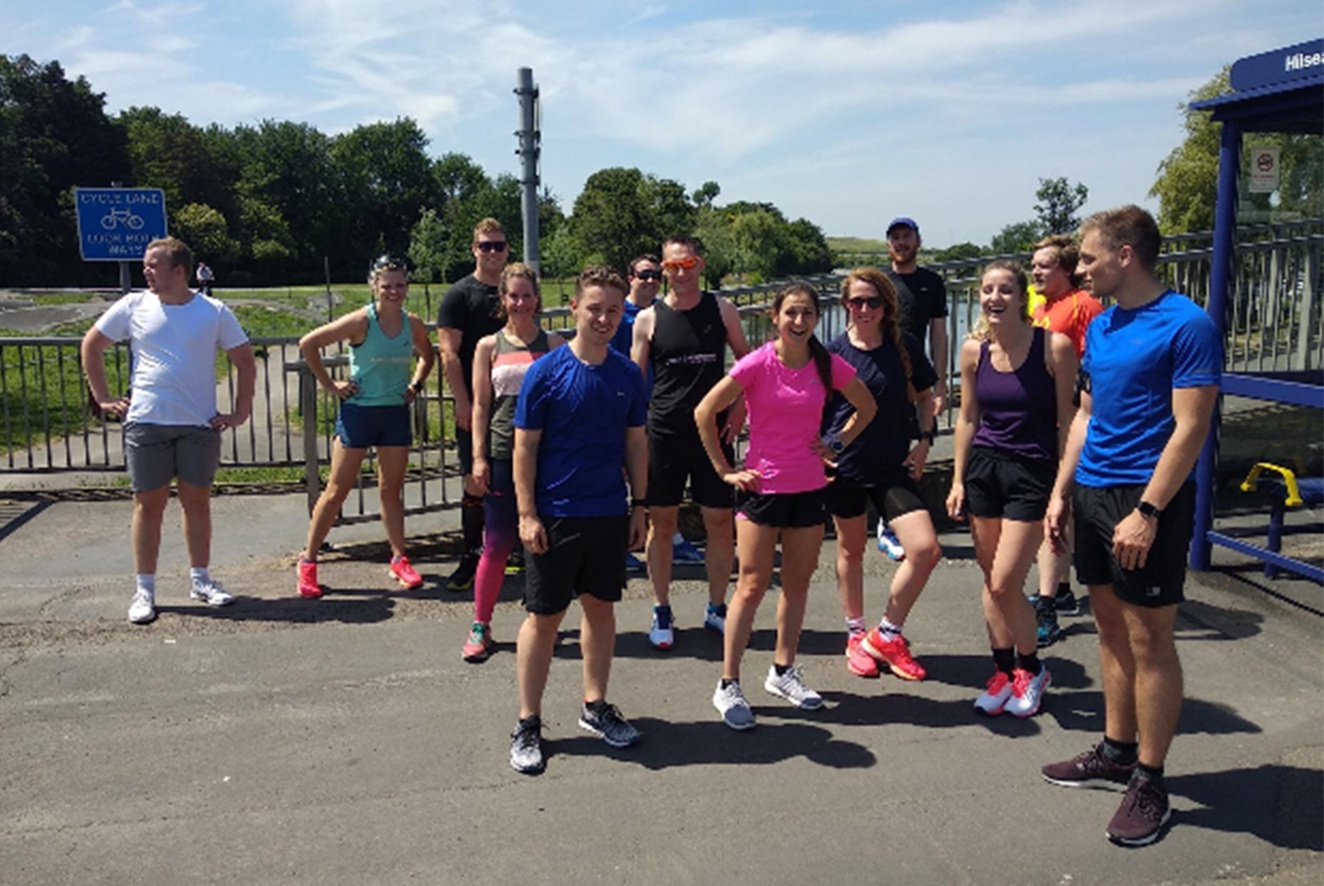 Running for me is such a huge part of maintaining a healthy mind and I love spending time with others doing what we love, especially when the sun's shining! I probably caught the sun a little too much but it was a great few days and fabulous how running can bring so many people together sharing one passion!!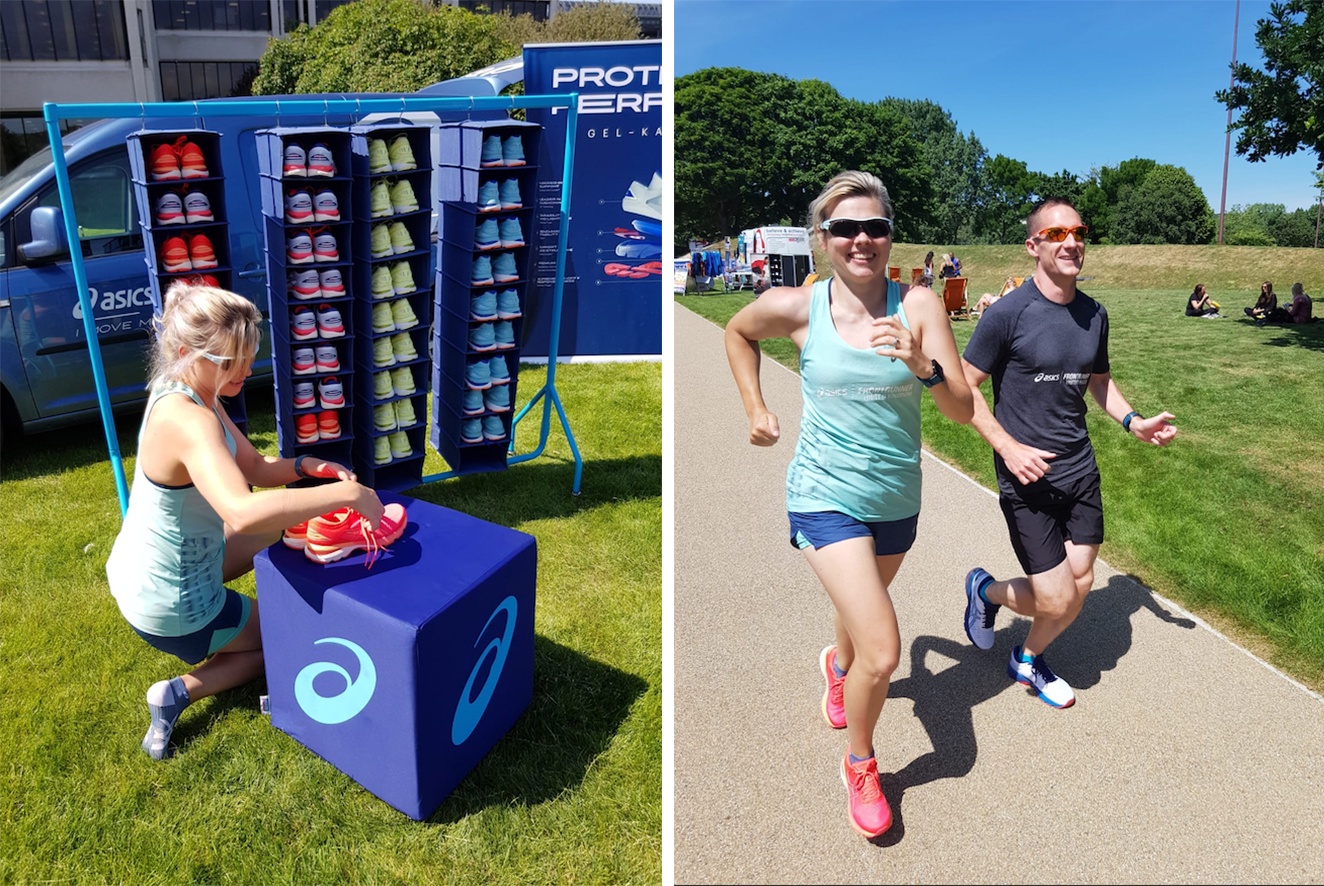 The 'Diva Pink / Mojave' is probably my favourite colour from the womens 25 range but I do love the layers of blue in the Womens black version.The subtle '25' detailing on the back of the shoe is a nice touch too! The new Kayano does have a slightly bigger toe box than the previous models so you might need to go down half a size, but it is worth trying out as your feet do swell in the heat and on longer distances. I recently tested them out at the Wilmslow Half marathon on Sunday and I do have to say my feet felt great (even if the rest of me struggled a bit)!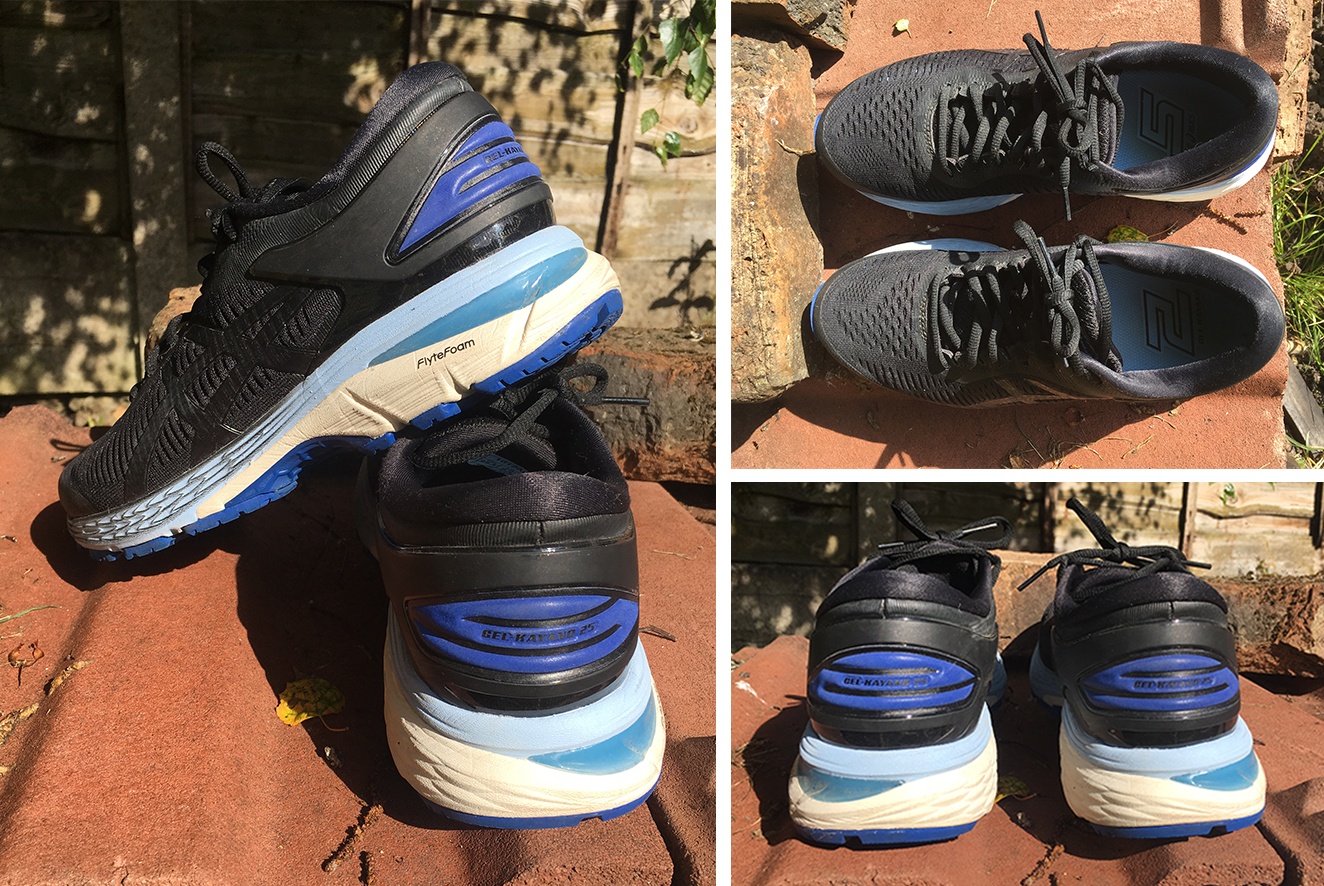 Regent Street Store photo credits @paparazzivip
written by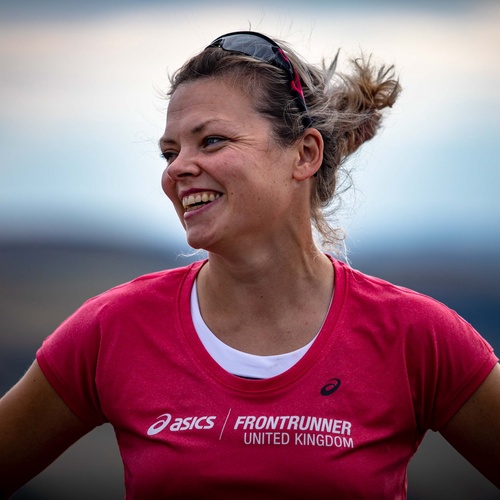 MY DISCIPLINES
MY DISCIPLINES