A few tips to help you create your ideal home gym set up.
During lockdowns home gym equipment became very popular. It was not unusual to see dumbbells and kettlebells listed on auction websites for double and triple their retail price. Alongside home workouts increasing in popularity, we saw the rise of connected equipment such as treadmills and exercise bikes.
As runners it can be difficult to get our strength and conditioning training done. Having a set up at home can be convenient, save time and make it easier to incorporate workouts into our daily routines. Another benefit of a home gym is that makes it easier to do running and strength concurrent programmes.
The following are my key tips to successfully purchasing equipment for your home that will be practical and relevant that you will continue to use. I strongly believe that if you enjoy using equipment exercise will feel less like work and you will continue doing it.
Before buy anything I recommend you start by fixing your budget, measuring your space and researching equipment that matches your interests. Whether your space is a garage, spare room, patio, bedroom or living room I hope that you find this useful.
Functional 
This category includes suspension training, slam balls, medicine balls, skipping ropes balance equipment, resistance bands, balance trainers and steps. These types of equipment are generally small and can sometimes be stacked therefore are great if you don't have much space available. As they are portable, they are ideal for moving taking your workouts outside on warmer and sunny days. As functional equipment is generally lightweight and easy to move so they can be stored away easily. If you space is really limited then I would suggest using loop and longer resistance bands. They can be folded away and you be used for some great exercises for runners.
Fitness equipment
This category includes exercise bikes, treadmills, rowing machines, ellipticals, climbers and steppers. These are ideal for increasing fitness, training, and strengthening. Due to their size and weight these types of equipment are big, reasonably heavy so generally need to remain in a fixed position. Some equipment has wheels or can be folded which allows them to be stored away or at least reduce the space they take up when not in use.
Gym equipment 
This category includes cable machines, weight benches, power towers, power and squat racks, kettle bells, dumbbells, and barbells. These are ideal for increasing strength, power, and bodybuilding. As there are heavy duty equipment it is important that you check that you floor can support the loads that you are looking at. I would suggest that heavy duty equipment is either in the basement, ground floor or garage. No matter how careful you are you don't want to drop weight plates and smash floorboards. I would recommend using rubber gym floor tiles as they provide an even surface, are durable, protect the floor and equipment and reduce noise generated through impact caused by dropping weights etc.
Connected fitness
This category includes equipment specifically designed to integrate with apps to provide users with access to a range on screen interactive activities. The equipment can include rowing machines, treadmills and exercise bikes and the features can include on demand and live workouts and challenges, virtual global routes. Some apps require you to have specific equipment while others simply need a Bluetooth enabled device to get connected and up and running.
Equipment in this category is priced at the upper end of domestic equipment but generally lower than standard commercial equipment. The displays are mains powered so make sure you can position near a power socket. The variety of activities and features can help keep it fresh and engaging. A key thing to consider is that a subscription is required for the features. This can generally be paid monthly or annually so don't forget to factor it into your budget.
If you are planning to put the equipment in a dedicated space, you could consider some cosmetic enhancements. The more comfortable you feel in the space the more time you are going to want to spend in it. I would suggest colours that get you energised, pictures that motivate you and entertainment like music or TV if that helps. I hope that this has helped you and good luck with planning your home gym. A great motivator could be hanging some of your medals on the wall.
written by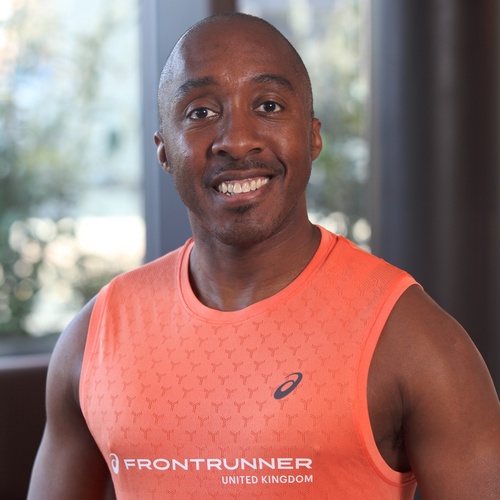 MY DISCIPLINES