A quick write up from when me & fellow Frontrunner Jon Baguely ran the Dublin Marathon.
It's very strange going to the start line of a race with no ambition, no time in mind, no expectations.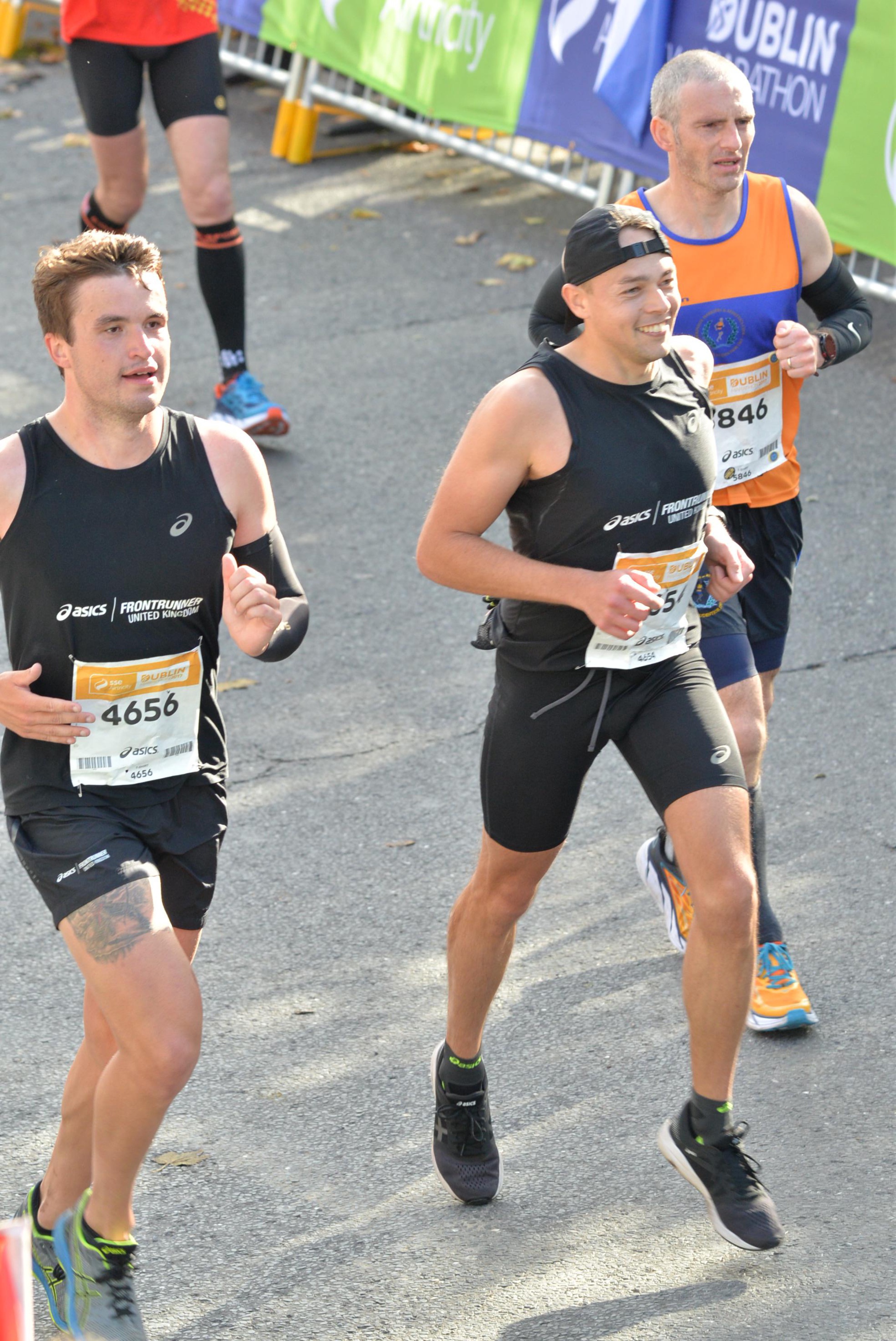 I mean, we've all said it before 'i don't care what happens'. But secretly you want to achieve something, whether it's a pb, beating a friend, racing a certain intensity, theres always a goal. The same goes for training - hitting targets day to day, with a bigger goal in mind, theres always a purpose.

So when I arrived in Dublin, I felt almost lost. I suppose the only things I had to do were not get injured, not catch Jon's man flu & reach the finish line with a smile on my face. How hard could it be?
I'd hardly had the best build up to the marathon. Two weeks complete rest off the back of the Ironman in Kona + alcohol, endless baked goods, ice cream by the tub & everything else we shouldn't be consuming year round. With a quick 5km jog at lunch time on the Friday, and a cheeky indoor bike, that was plenty enough training for me.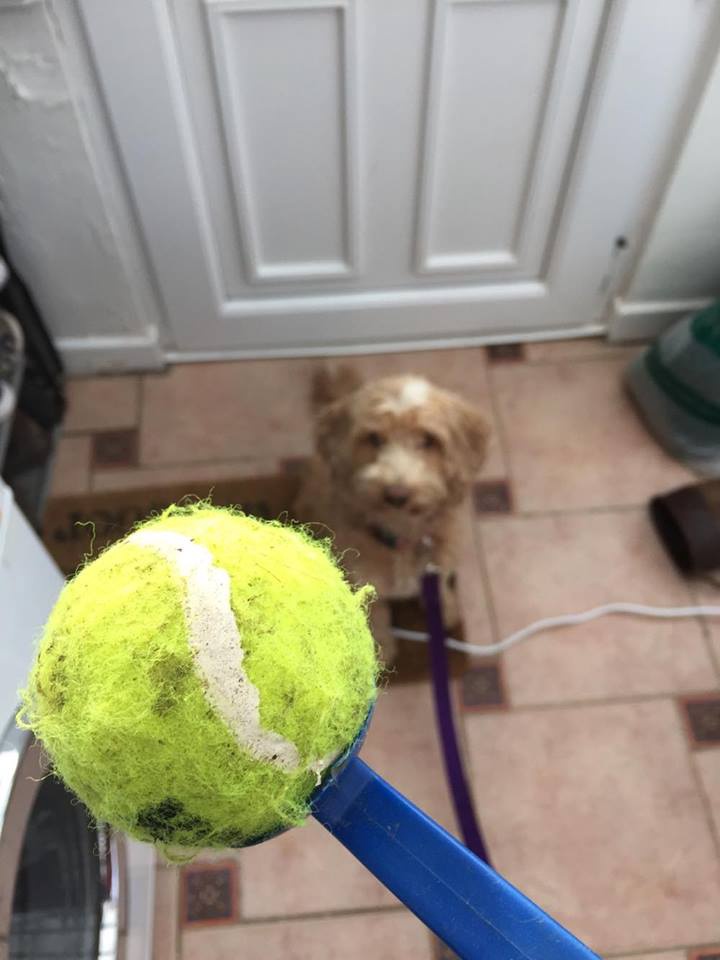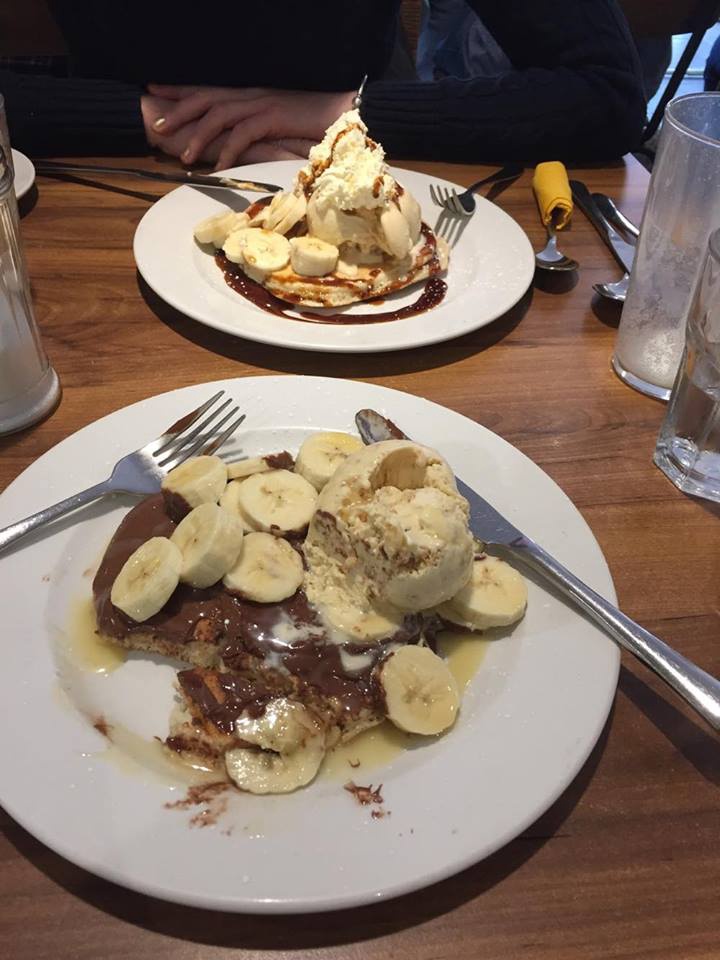 I started my 'carb load' on Friday night, a few beers at the pub along with a full rack of ribs, chips and of course a dessert. Before missing breakfast Saturday to walk the pups, filling up on pancakes & ice-cream in Chester, and a late night flight to Dublin. Far from ideal prep for a marathon, but it's off season & much fun was had, that's all that counts right? 
I was welcomed into the room by Jon, another of the frontrunners. He was to be my partner in crime for the race. After a quick catch up we headed for a candlelit dinner at the local Italian. A small portion but a setting to make the producers of love island envious was all we needed. 
Spending the next few hours putting the world to right, sleep wasn't high on the agenda and before we knew it, we'd clocked 6 hours and the alarms were already ringing. A nutritious breakfast of an instant porridge sachet from a mug (no spoon), and two small bananas, what more can you ask for?!
By the time we'd queued for the portaloo and fought our way through the crowd to around 3,000 people back we were purring to go.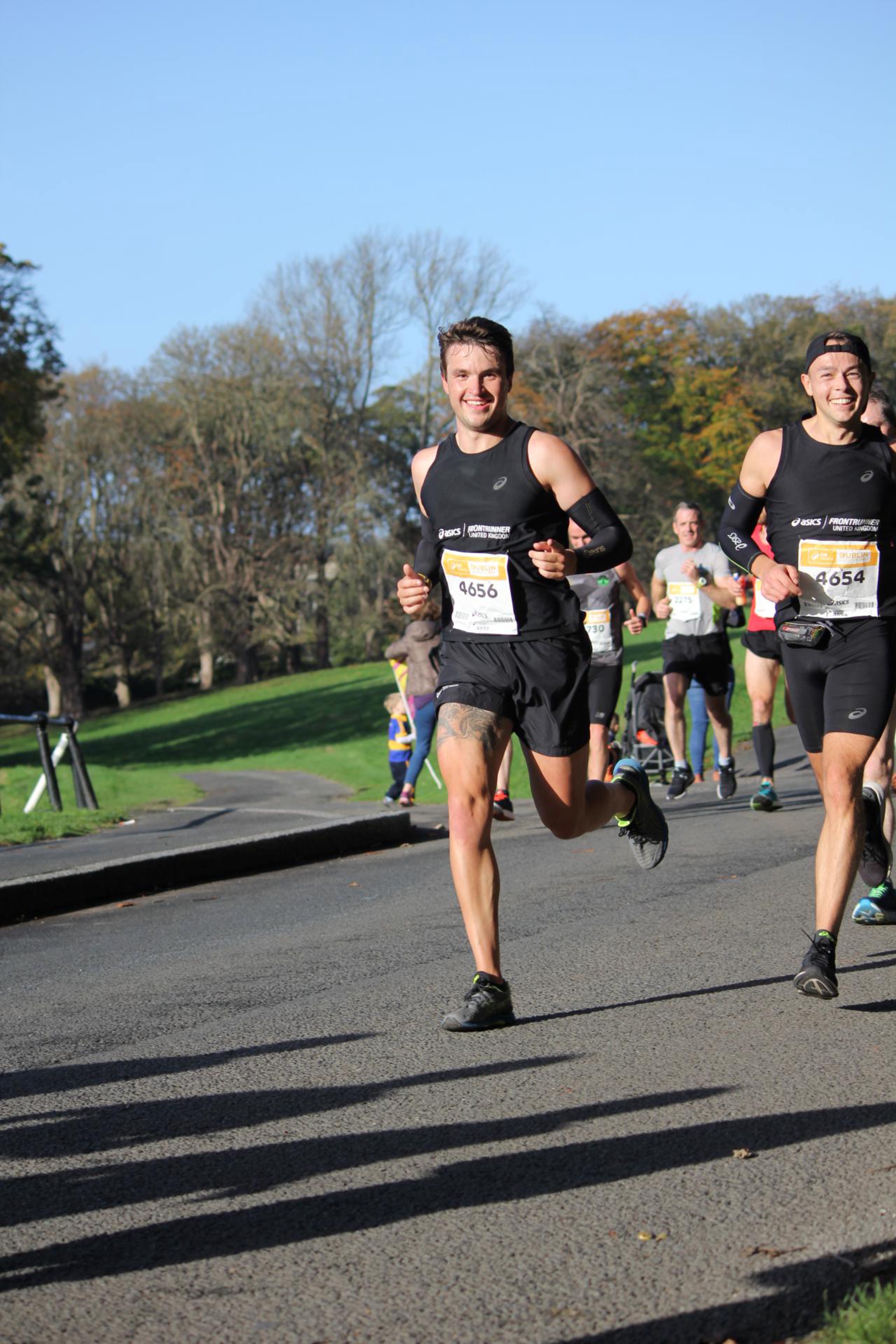 Both in the same mindset - we set off with a smile on our faces & a spring in our step.
We started very steady, keeping conversation flowing and joking around as we waltzed through the first 10mk. It was clear we were going to have a lot of fun - however all the excitement proved a bit too much and at 11km I had to stop to water the local grass. Quickly back at it and we gently increased the pace, working the crowds and seeing just how many high 5's we could get.
By half way we'd realized this fun run was actually quite a long way, but we were having such a laugh we didn't care. Not slowing down we knew it'd catch up with us eventually, but we weren't worried about that - for now we were going to keep scurrying round like two excited young children. The KM's ticked by & the matching outfits were clearly doing the job with plenty of shouts of encouragement from the sideline. Jon even politely declined an invitation inside for a brew off a lovely lady at mile 20! And luckily I still had my partner by my side. Not even house 96 could tempt him in!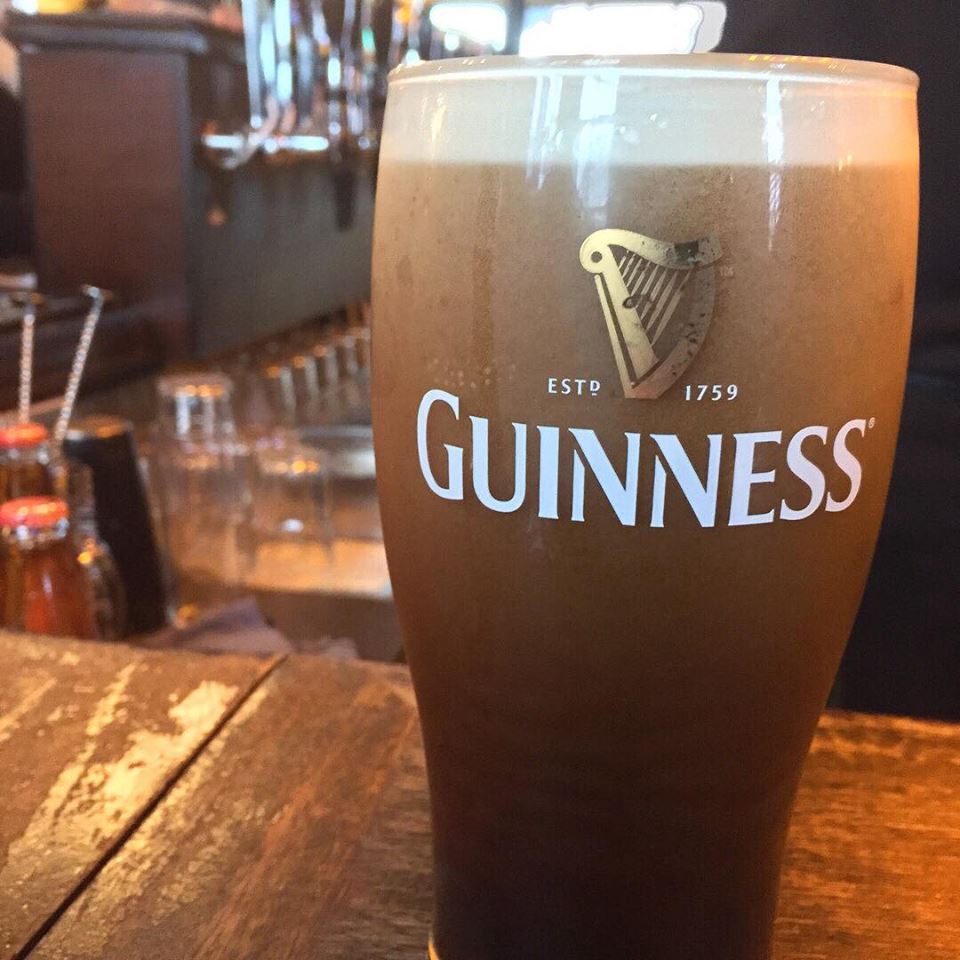 By km 36 we began to feel the pinch and we had an easy decision to make. Step off for a 3:15 or ruin the legs for a 3:10 - the Guinness could wait an extra 5, sorry Anna! Offering encouragement to the runners around us and getting the last little bit of gossip in we soon approached the last km.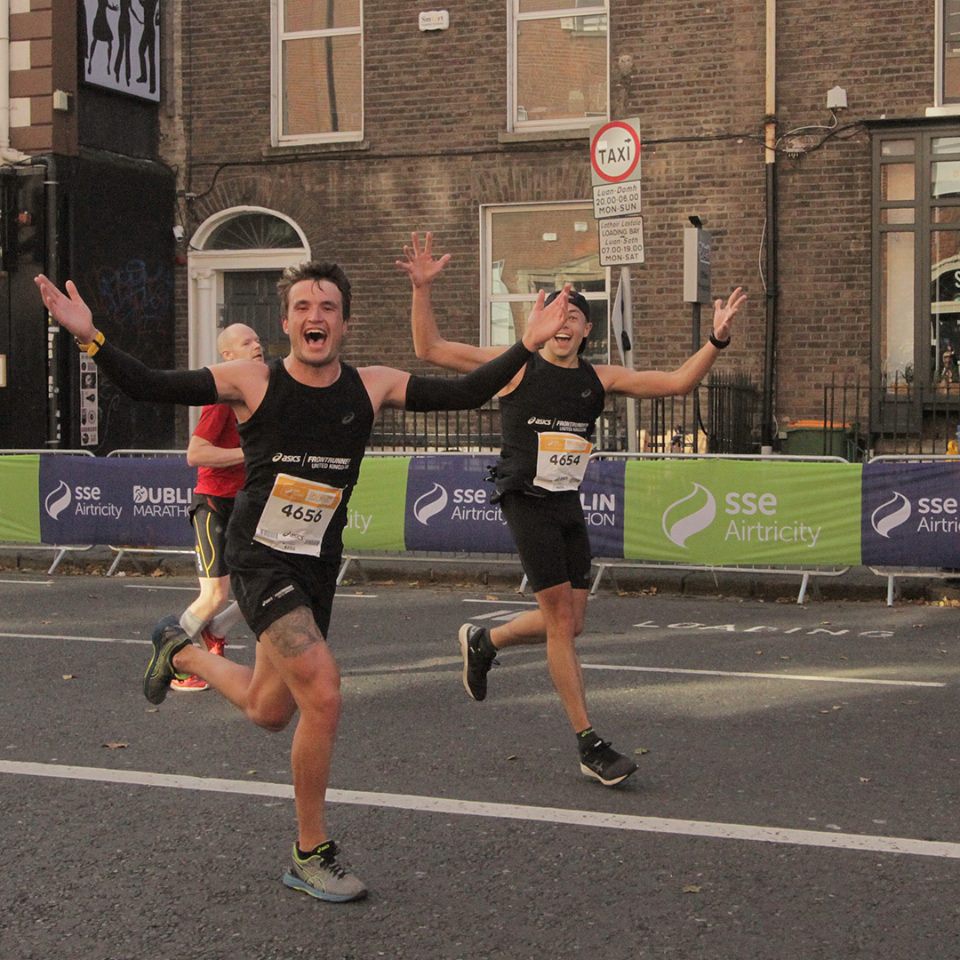 We came into the finishing straight with the job well done. High 5s, waves, cheers & smiles, we gave it all!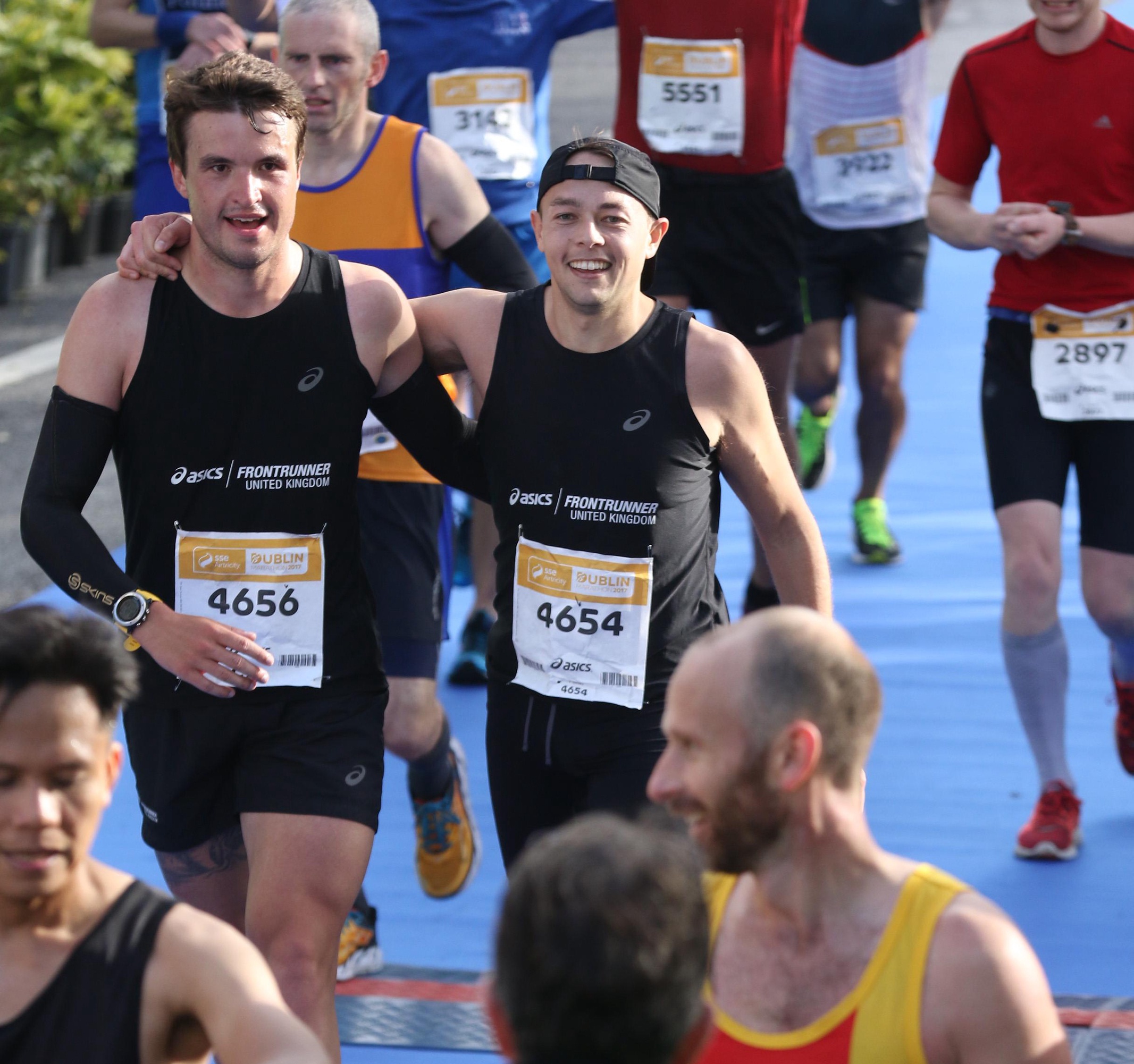 Crossing the line arm in arm, we soaked up the moment for a brief second before heading to find fellow frontrunner Anna for a well deserved catch up & a Guinness. And there and then i remembered just what I love about running. It's not always about numbers, races or performances. It doesn't have to be about results, max effort & medals. Yes, they have their place and play their part. But it's about friendship, bringing the best out of people and bringing them together. 
My Dublin marathon medal will always have a special place on the shelf as one of the most enjoyable runs I've ever had.
A great marathon we both thoroughly enjoyed. Certainly not a pb course - but a well supported one in a city full of friendly fans - you'll love it!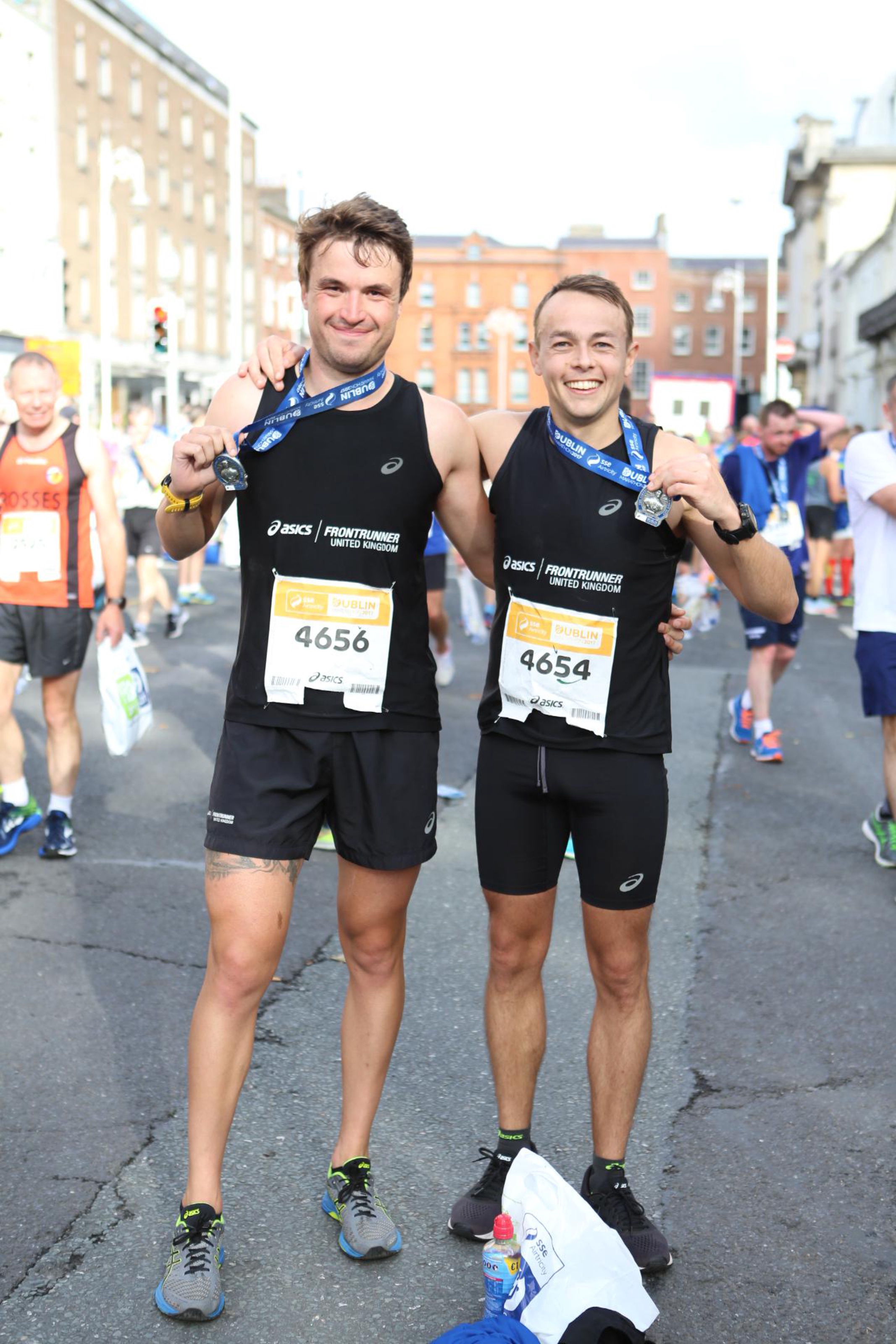 written by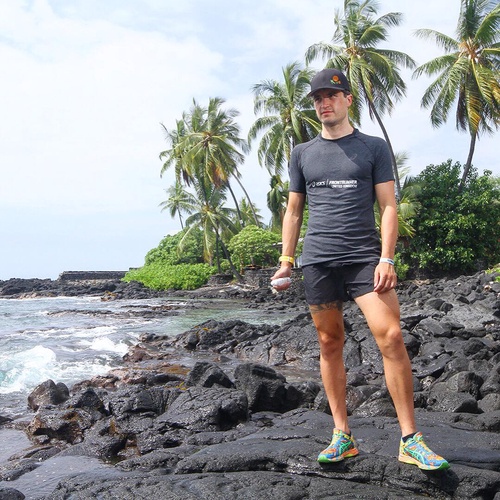 Jack Schofield
Content Creation, Social Media & Marketing from Congleton
Age group: 25-30
Coach: Joel Jameson
MY DISCIPLINES
MY DISCIPLINES