I'm currently half way through a 20 week training block ahead of my first 100k race. So I thought I'd share a bit of how it's going. Standard Vicky style, its never smooth sailing!
In the beginning…
If you've been following my roller coaster running journey for a while now, the photo below might be familiar with you. But for those of you who aren't, here's a bit of background! After finishing marathon number 3 back in 2019 it was all systems go to day 1 of Race to The Stones. This is an event where you can take on 50k or 100k, with the later being done either in one go or over two days. I lined up on the start line full of hope, knowing that given how stubborn I am I would find a way of getting to the finish line, even if I had to crawl. Then around 5k it all went horribly wrong. I had what can only be described by my two running companions as a spectacular comedy fall. In true stubborn style I carried on to around 21k, but I was slowing them down way to much and it was starting to get very painful. As hard as it was I knew at that point that I had to withdraw. But I made a promise to myself that I would go back, but next time I wasn't stopping at 50k, I'd go all the way to the finish.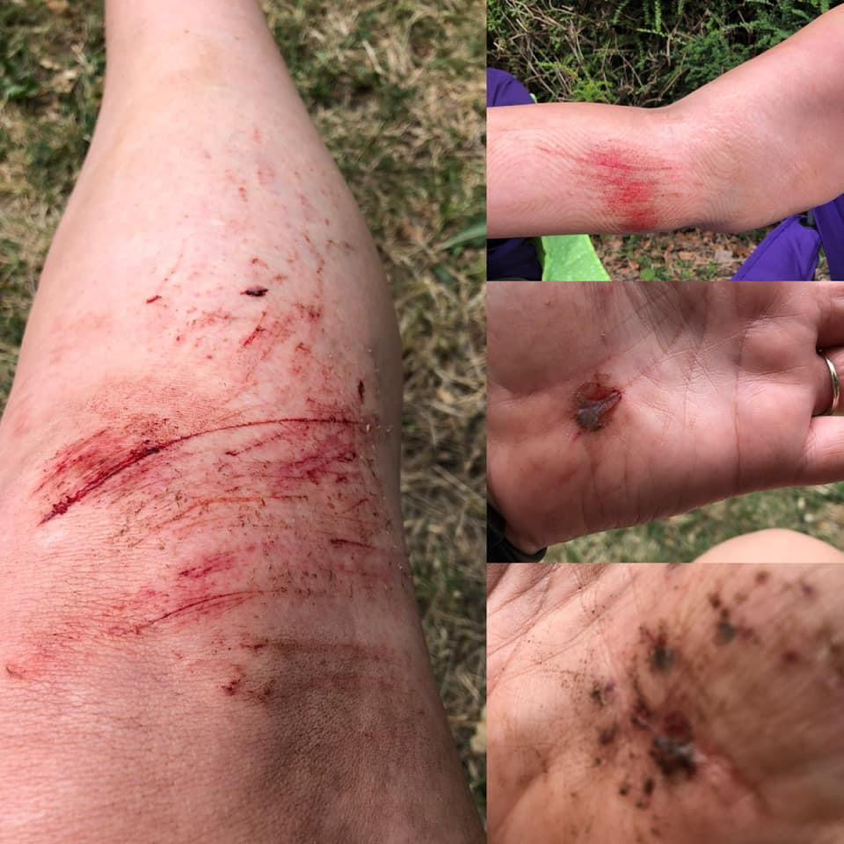 Practice makes perfect right?

I'd signed up for the 2020 edition of the event. But we all know what happened to races last year so there isn't too much point in dwelling on that and my place was rolled over to 2021! I'd decided that I wanted to get some warm up events, namely a local 30 miler in early March 2021, another ultra in early May 2021, and a trail marathon in early June 2021. I wanted to use these events to give me a chance to practice running pit stop to pit stop, and get time on feet. One by one these events got cancelled, until sadly they were all gone. They've now been replaced on my plan with a race called the Bristol Three Peaks in late May. This one isn't quite so local, but it does have decent mileage and good elevation, as well as pit stops!
To follow a plan or not to follow a plan. That is the question….

I tend to train better when I follow a plan. I was bumbling about a bit towards the latter part of 2020, I had some good solid training under my belt but then my mum passed away unexpectedly and the focus went from following any kind of plan to just getting out and using running a form of therapy. I knew that would have to change as the events were approaching, and I wanted to follow a plan which included strength training because this is something I've not been very good at in the past. I picked on that is written by our Community Manager, Holly Rush and fellow team member Pete Stables. Holly is a vastly experienced ultra runner, and Pete is very experienced on the strength side of thing, as well as trail running, so I knew this was the plan for me. That's where the 20 week block came in. The first four weeks were used to get me back in to the habit of following a plan again, with the last 16 where the real hard work needed to kick in. I'm really enjoying the structure of a plan, as it helps me focus on the week ahead. I try not to look more than a couple of weeks in advance, as sometimes this can be quite daunting. I also find it helpful to fit the multi tasking puzzle that is the rest of my non running life!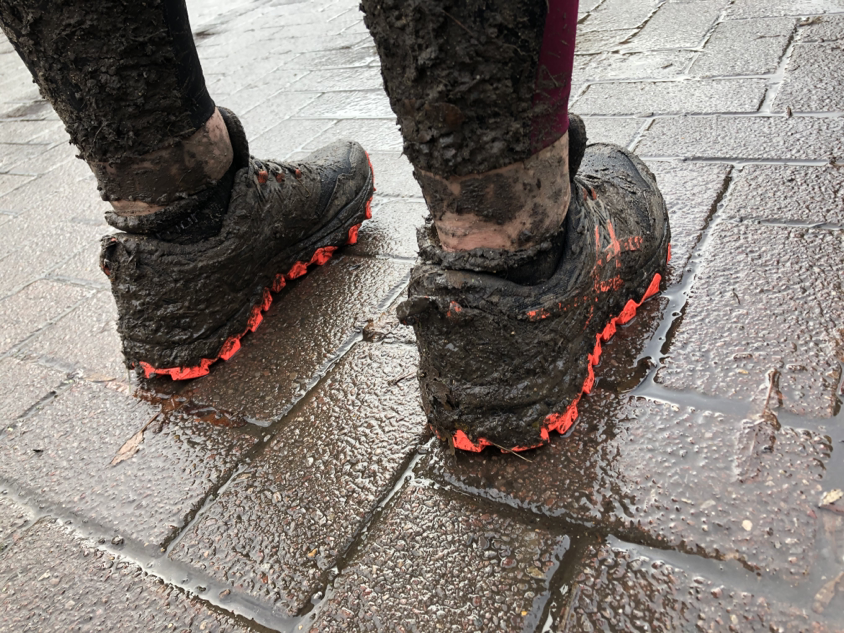 Not another injury!

I've also had to deal with a couple of injuries in the last few months. I tweaked my back when I was out in the snow and had no idea what was under my feet, and also managed to hurt my right achilles, both of which meant missed training sessions. I've been able to work with Holly to try and adapt where things I could. So at the moment that means no speed work, which is ok as I try and do a solid hill session on a day where it should have been about mixing up the pace.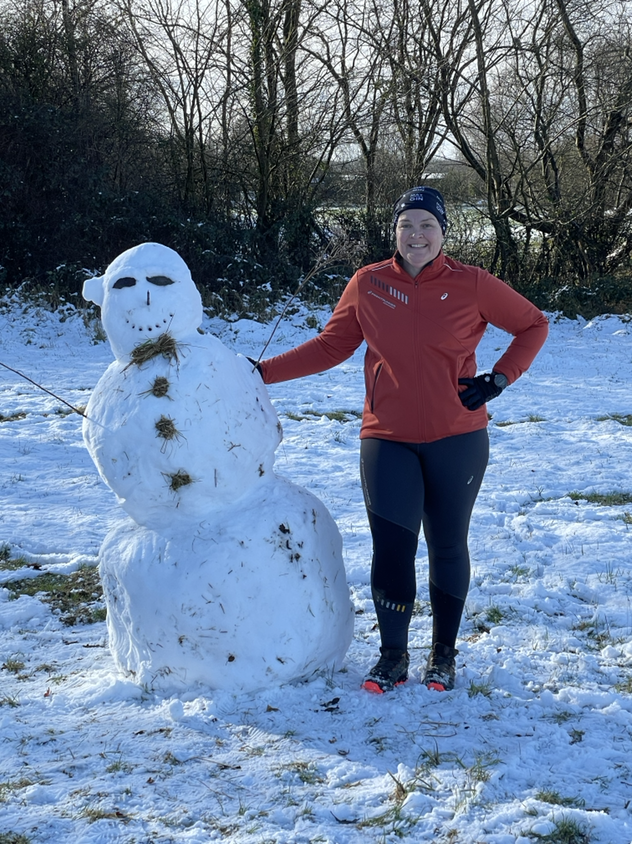 Mixing up the terrain

One thing I am doing with my training at the moment is mixing things up with where I run as much as possible. I'm lucky that I have a good variety of non tarmac paths quite close to where I live which really helps. I've gone from lots of mud and bits of snow at times, to dry, hard trails and gravel, all off which helps replicate the terrain on the Race to the Stones course. Due to my clumsy habits I do have to concentrate quite a bit on what is under my feet but that is all good training. I try and get a bit of everything on my longer runs, and aim for 100m of elevation per 10k where I can. There is still some good old fashioned pavement work on my mid week runs too, I've managed to make some progress on my hill work! As I'm doing 4-5 runs a week, the variety of different surfaces really helps to keep me going.
Time isn't the focus
I can honestly say that one of the reasons I love this type of running is because for the majority of people who do it, time is not a consideration. It is about taking in what is around you, and enjoying the views. Someone once described an ultra as run a bit, walk a bit, picnic stop, repeat. Some of the best advice I've been given is to get good at walking and eating. Now as someone who doesn't mind a walk on a run, and loves a picnic (just call me Yogi Bear) this is right up my street!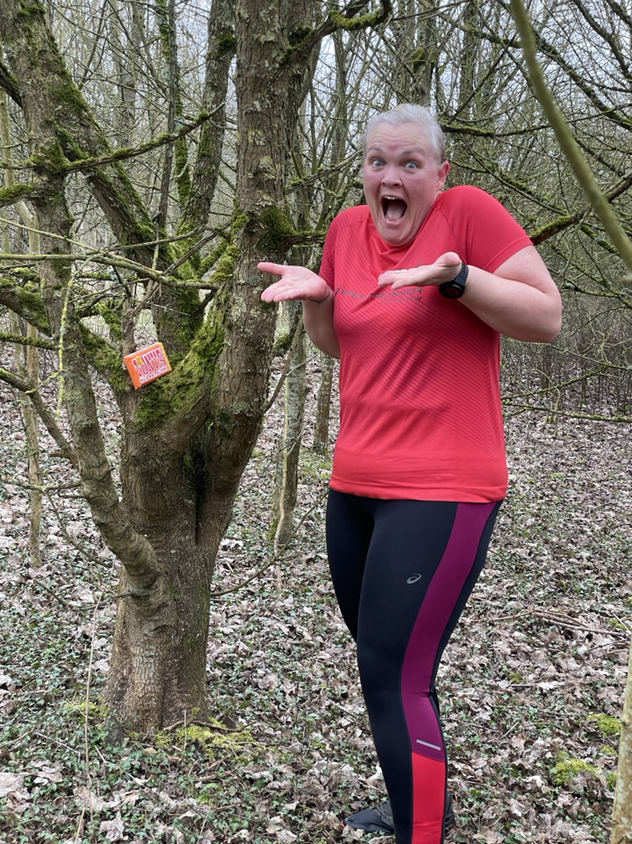 What happens next?

One of the things I've got to focus on for the coming weeks is getting used to back to back longer runs on the weekend. It's not the distance that scares me about this event, it's the thought of getting up at 5am on day 2, knowing I might not have slept that well, to do another 50k. Whilst I've done back to back runs mid week, and have been used to that for a while, this is the next goal to tick off. The time on feet is also going to go up quite a bit, and so is the elevation. So recovery, good sleep, staying hydrated and eating well is going to be needed. It's also the time to be trying out anything that I need for the actual event itself from shoes to kit to what I'll eat and drink. The event is not the time to try this out!
See you on the flip side!
That's it for the first 10 weeks. I'll let you know how I get on after its done, but roll on the next 10 weeks and get me to that start line!
written by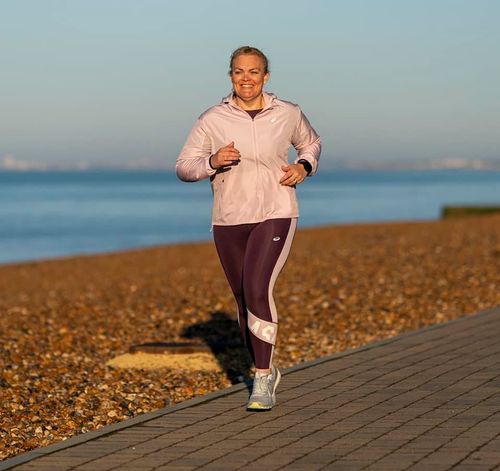 Vicky Ledbury
NHS Contract Manager from Bristol

Age group: FV45
Club: Active Soul UK
Coach: Marcus Sladden
MY DISCIPLINES