I share some thoughts on how to keep motivated during these difficult and challenging times.
The RunFit Tour combines my love of running and fitness and has seen me travel 50,000 miles over the last two years to over 43 races in Europe and the Caribbean. My RunFit Tour 2020 was set to start at the beginning of March with the Semi Paris. As I was about to board Eurostar my friend called me to tell me that the race had been cancelled. This was my first taste of disappointment and it prepared me for what was to come. Since then the Montpellier Marathon, Paris Marathon, Millau Viaduct Run and Stockholm Marathon were all postponed to later in the year and next year. Fortunately, I hadn't booked as many destinations as the previous years' and I have managed to recover accommodation and travel costs. I haven't run for weeks because I want to concentrate on training and other things at this time. Redirecting my energy and structuring my time have enabled me to achieve a certain level of balance during this time.
The majority if not all races and events have been postponed or cancelled and the postponement dates are not guaranteed to happen. During this time of uncertainty it is important to try to focus on positives and attempt to shift our perspectives from disappointment to determination. If like me your events scheduled for the first half of this year have been postponed you are likely to be disappointed. Those feelings are justified considering the considerable amount of planning, time and money that you have invested. In some cases the money may be recoverable but there is still likely to be a feeling that the preparation was wasted.

At this point it is important to put things into perspective and I invite you to ask yourself the following questions;

1. Did the training help me to improve?
2. Did I see increased performance?
3. Did the training help me to feel good?
4. Have I enjoyed elements of the journey?
5. Did I feel a sense of achievement during my training?
6. Did I learn more about myself and the activity along the way?
7. Has my training given me confidence to complete the event?
I suggest that if you have answered yes to at least one of the above questions then the training had value and was not completely wasted. Currently we are restricted on the amount and type of training that we can do. Moving dates means that we have to adjust our training accordingly and drop intensity and frequency. This reduction is probably good as it aligns with the fewer training opportunities and the inaccessibility of facilities like tracks and gyms.

In the meantime, it is important to keep active and to maintain a level of fitness and conditioning. Given the current conditions and social distancing restrictions it is going to be near impossible to stay event ready through this time. The goal posts may have moved but that does not mean that you shouldn't keep trying to score. It is important to reflect on the reasons why you do the activity and participate in the events.
The following are a few reasons;
1. Social interaction

2. Sense of achievement
3. Event atmosphere
4. To improve performance
5. Compete with others
6. Health and fitness benefits
7. Confidence boost
There is likely to be a void in your life from the absence of some if not all of the above. Some of them are impossible to substitute but technology can help in some instances. We can use video conferencing apps to connect with others to catch up, share ideas and even workout together. I would suggest thinking out the box and searching online to see what your activity communities are doing online at local and international levels. There are virtual challenges, online networks that keep you motivated. Use apps to maintain those existing connections and if restrictions prevent you training with people then you can arrange to train virtually or through apps. These steps should keep you motivated to keep moving and keep your energy levels up.

For motivation I recommend looking at old race pictures, medals. They should give you a sense of feel good achievement and confirm that you have achieved before so you are capable of achieving again. I wouldn't suggest reminiscing over data as that is unhelpful and focuses the mind on performance over feeling. The objective is to focus on the feelings and use them as fuel to inspire you to move and make something happen. Besides taking trips down memory lane you can watch films like Skid Row or Brittany Runs a Marathon. The feel good themes of these films are sure to inspire.

I would recommend using this time for personal development focusing on two areas, academic and active. The academic theme includes researching, reading and learning more about your activity and training types and consuming academic research. The activity theme includes training, stretching, cross training and conditioning. The types of training that you can do may be limited but it doesn't mean that your imagination has to be. You try something different and perhaps during your research you will learn complimentary training.

Let's use this terribly challenging time as an opportunity to work on ourselves and sharpen our minds so that we can emerge like a butterfly from a cocoon. While events are on hold, I challenge you to not put your life on hold and urge you to keep moving.

written by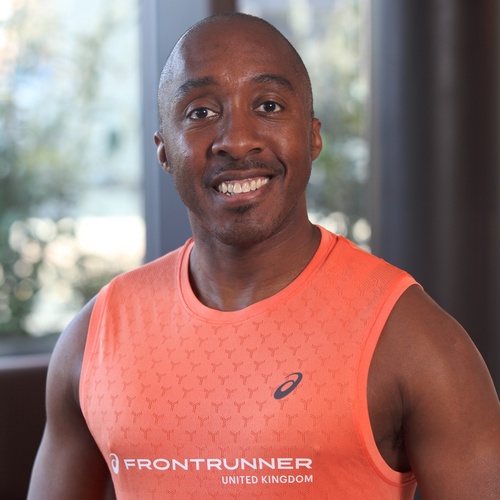 MY DISCIPLINES