Our journey from isolation to getting back into our community.
The 8th March 2020 was just another event for us, a local 5k in Co Tyrone, but little did we know that just around the corner a global pandemic was looming and this would be our last event. The next day we would enter a period of isolation that would last 114 days. The reason we had to shut ourselves off from the world was due to Aaron being immunosuppressed after a kidney transplant in 2010. Aaron is classed as Clinically Extremely Vulnerable which made him at high risk of contracting COVID 19 and the thought of this terrified us.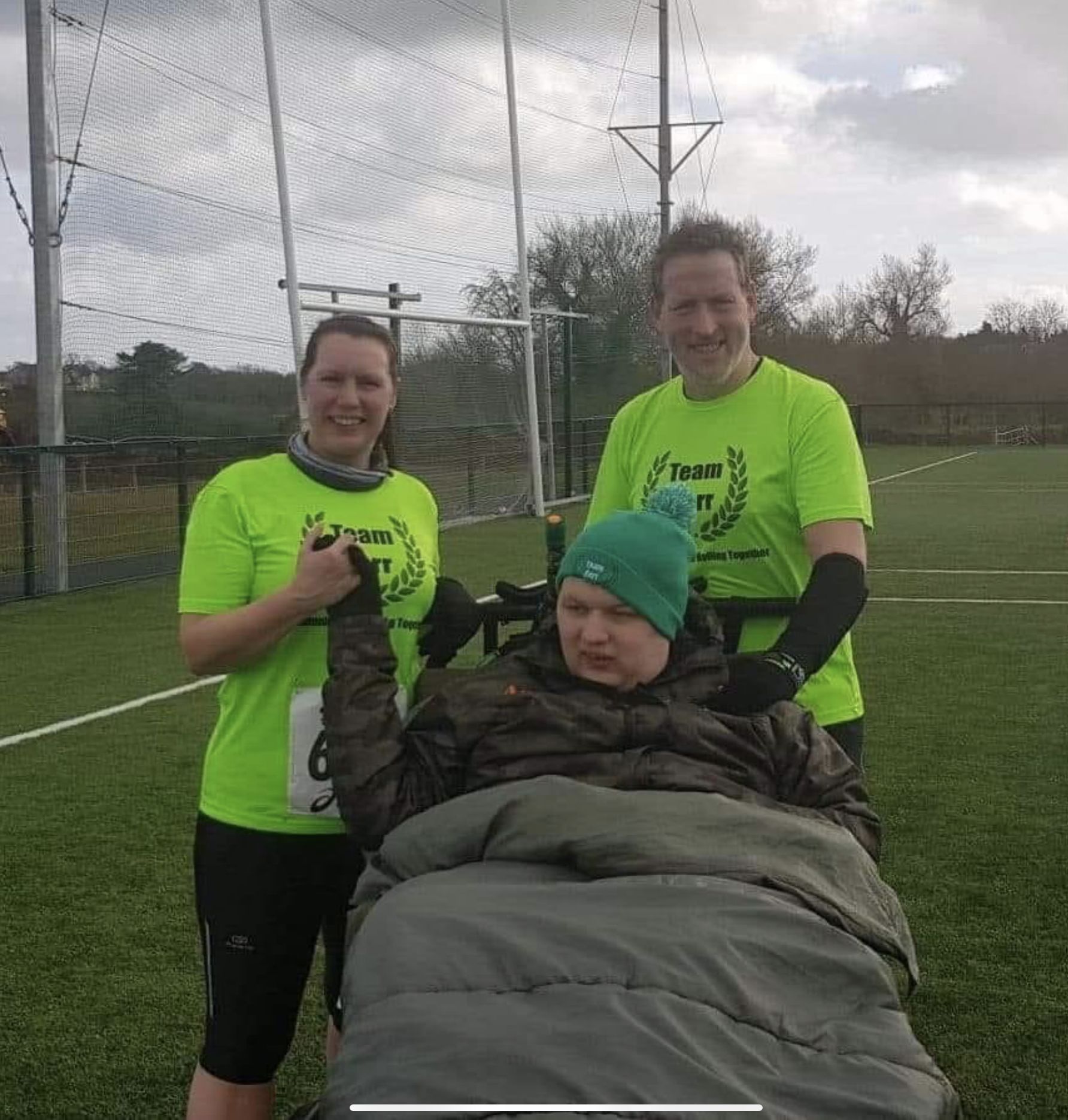 The next step on 1st July 2020 saw us head out on our own to run. We were very lucky and managed to secure a private race car track for us to use for two hours, once a week. It was a flat, one and a half mile loop and being used to dodging potholes on public roads, it was a real treat to have a lovely surface all to ourselves to run on.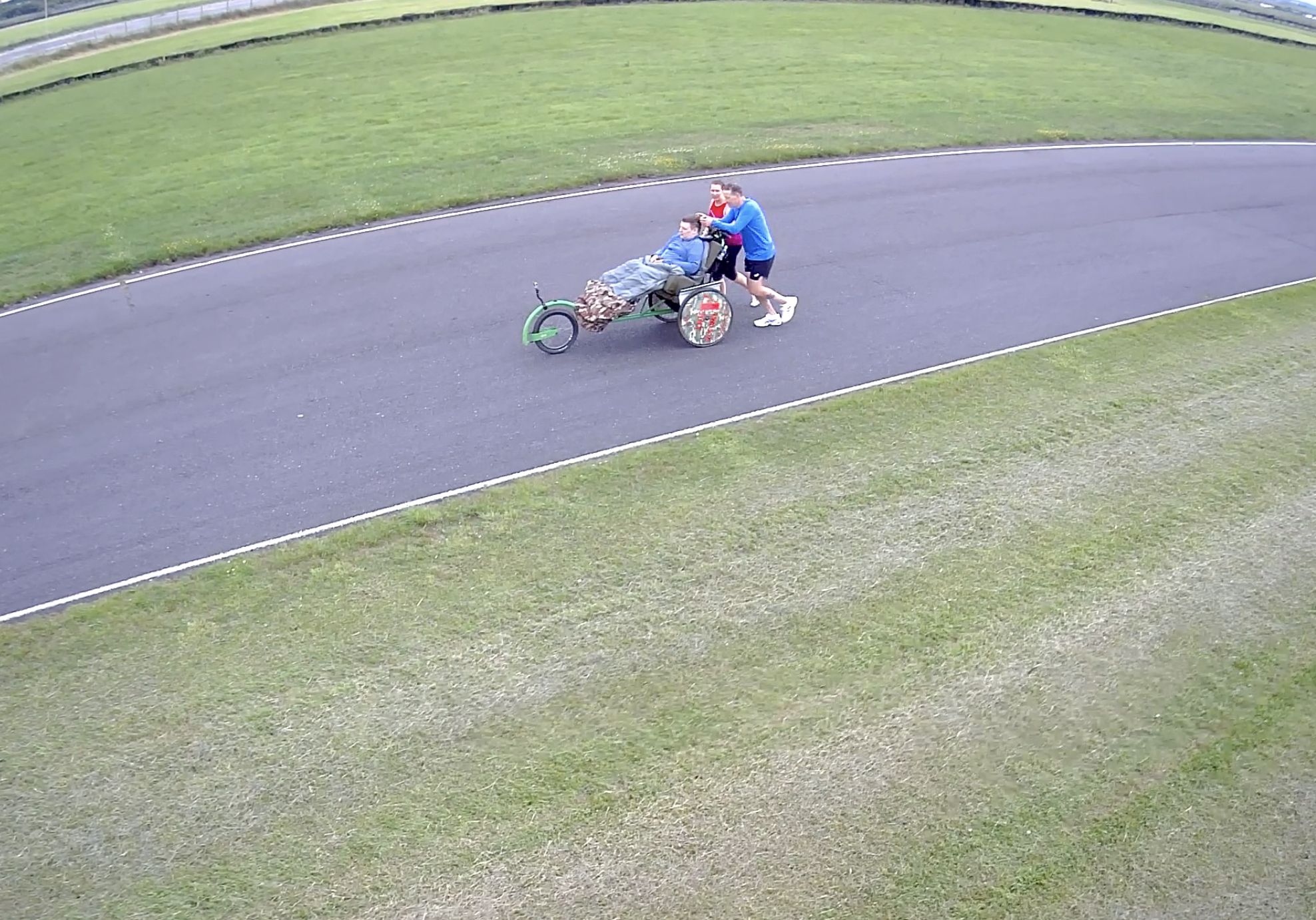 About a month later we felt confident enough to start running on public roads, using quiet routes we already knew well and always made sure we started to run between 5.30 - 6.00am as keeping Aaron safe was our number one priority. During this time we would hardly see another soul on the street, but the routes we had chosen meant that if we did, we could easily socially distance ourselves from them. The added advantage of getting out the door to run this early was that we got to experience some beautiful sunrises.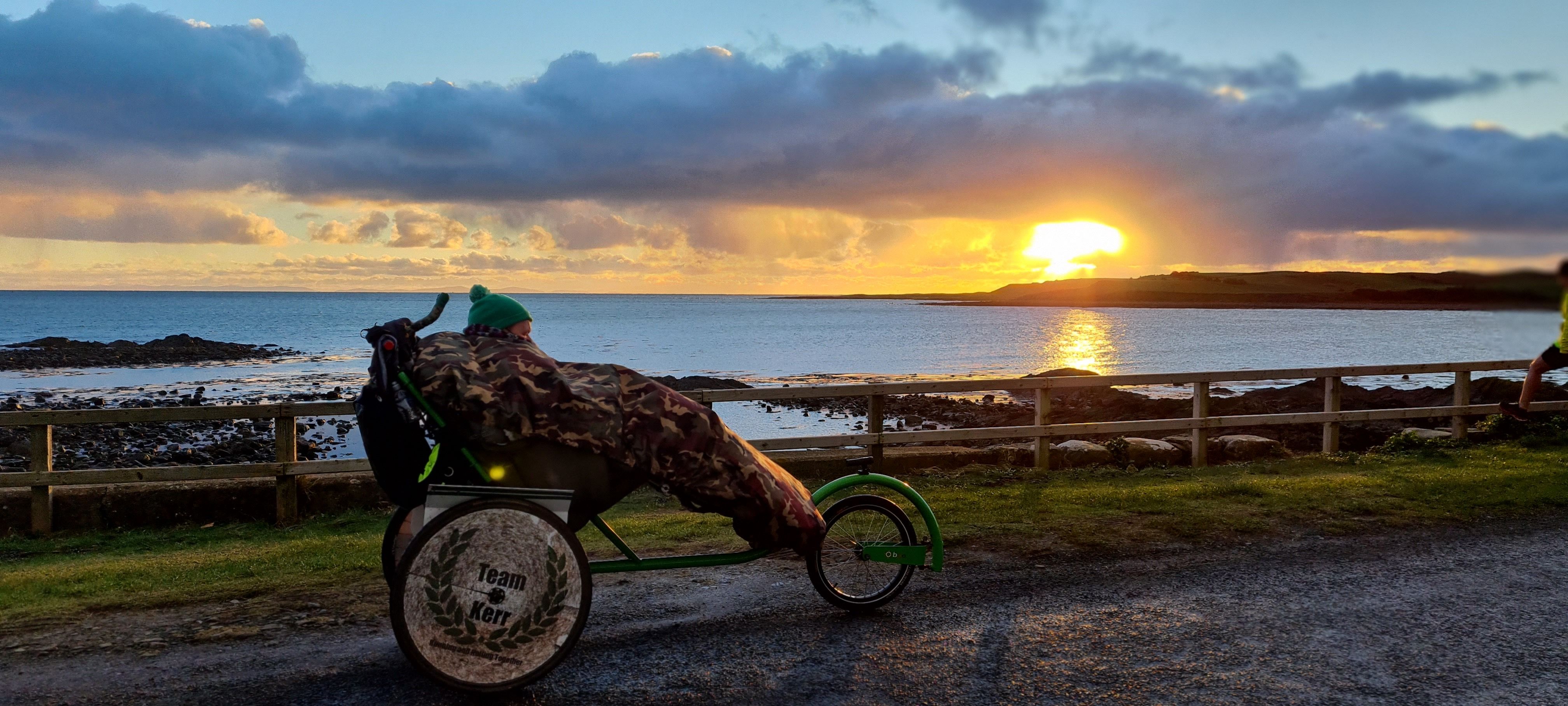 We all received the vaccine early in 2021 significantly increasing our confidence, finally feeling that we had some protection against the virus. We pretty much ran where we wanted to after this, but still ensured that we kept our distance from others. This provided some challenges for us as wherever we go Aaron always gestures for people to come over to us, but we quickly got used to asking people to stay back a little!!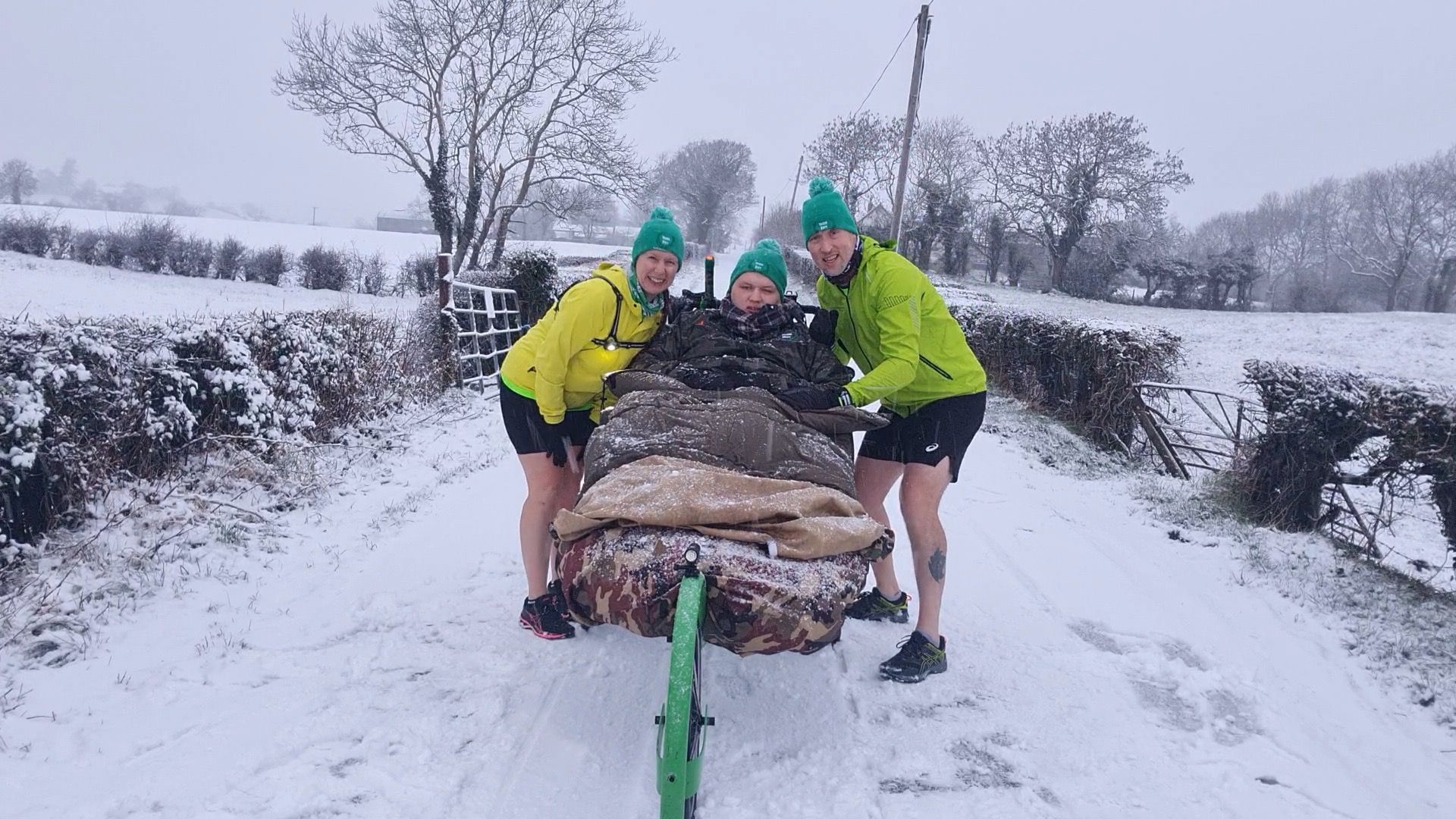 Mid August 2021 we had a conversation with Aaron's renal consultant (our first face to face appointment since before the start of the pandemic) and we all agreed that it was time for us to get back out into the community, albeit continuing to be careful around others. We weren't quite ready for an event just yet, so decided to attend a parkrun.
So 17 months since we were last amongst people we set off for Citypark parkrun in Craigavon, Co Armagh. We choose Citypark as it is one we know well having run it several times before. It is a one lap course, with wide paths that make it a little easier for us to pass people. In the time we had been away the course start/finish had changed, but the two big hills remained!!
On the drive down we were so nervous and almost turned around for home, but so glad we didn't as when we arrived and got Aaron's running chair out of the van we had people driving past tooting their horns and others calling out and waving, it was starting to feel like old times.
We have run parkrun many times and up until now we have always run under our own individual names, but to reduce contact we had registered again, this time as Team Kerr, with only one barcode. This actually made things easier as before we always had to shout out "3 times" to the timekeeper as we came through the finish funnel. This meant we would be listed as first timers in the results even though we have well over a hundred parkruns between us!!
Aaron loves to reach out to people for handshakes and hugs and he is well known in the running community for it. This is not a option at the moment, so just in case this were to happen we used one of our drinks cages to house an anti-bacterial hand sanitiser, making it close at hand should we need it. Thankfully it wasn't needed.
At most of our events, unless instructed by the race director to start at the front we would normally start somewhere in the middle of the field. On this occasion we decided to start right at the back to put some distance between us and everyone else. This is not something we would normally do as it can be difficult for us to get past slower runners/walkers. At the start we waited for everyone to begin moving and then began ourselves, slowly allowing the field to open up. The first and biggest hill is very early on, this meant that the runners began to spread out quickly enabling us to move up through the course safely and soon we were running.
The three of us had a good run and it just felt great to be back out in the community again, but if we are completely honest, it did feel a little strange being around people again.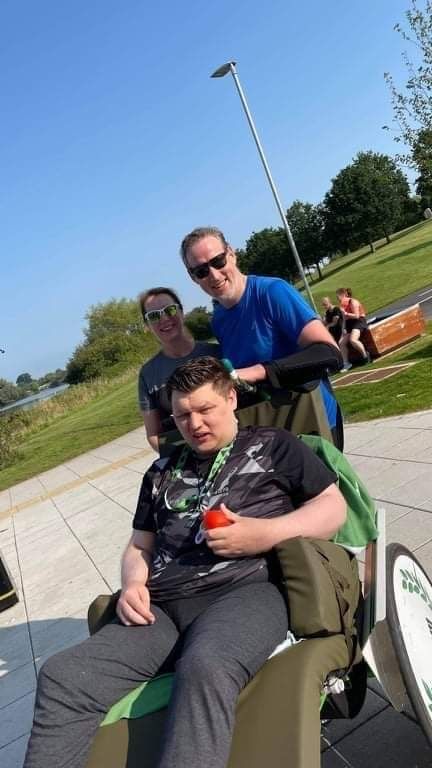 We have taken the first step so it is onwards and upwards to getting back to doing what we love!!

written by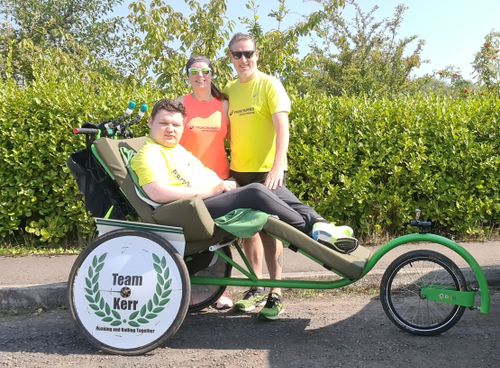 My Disciplines