City or the trails running packs are pretty much a running essential at the moment. Short runs and long runs people use them. But the question is finding a running pack that works for everything is pretty hard, there's just so much on the market at the moment.

ASICS isn't a new player to the pack market, not one bit. In fact until receiving this new pack i had been using the same 5L running packs from ASICS for the past 3 years, it's probably covered well over 3K miles with me. It worked but it was far from what i needed. Couldn't fit modern phones nor could you fit a pretty standard flexi water bottle. 
Then the magicians at ASICS designed this little number. From unwrapping the pack i knew that this was going to be a game changer for me. Now recently ive had to put trail running on the back burner, yeah its been horrible but it had to be done. But that hasn't stopped me from clocking up the mileage on the roads and since I've moved to London I've needed a backpack to commute to work and even allows you to carry fresh clothes when running into the city. So yeah this new running pack is pretty damn good. Space for pretty much everything including your phone and water bottles flexi OR full size.
There's a lot of runners that use running packs for venturing into new mileage as it helps you carry everything you need comfortably. And this ASICS pack allows you to just that. Sufficient front pouches for water bottles and plenty of space in the rear for storing solid fuels or other items.
The Tasuki System -  you've seen a Japanese Kimono Right? Well this new system uses the same technique but has been rethought to ergonomically work with a running vest. Simply pull the magnetic catch tight and then the two shoulder straps and it'll keep the vest nice and snug no matter the terrain.
Zips Galore - With over 5 zips… so 6… you're sure to be able to keep your belongings locked Down. You've then got the one main zipper compartment on the back for larger items. More than enough space for race essentials or several pairs of fresh underwear. I was able to fit in a Haglöfs L.I.M series jacket and a pair of L.I.M series pants with still plenty of room for several Bananas or a first aid kit depending on what you value more.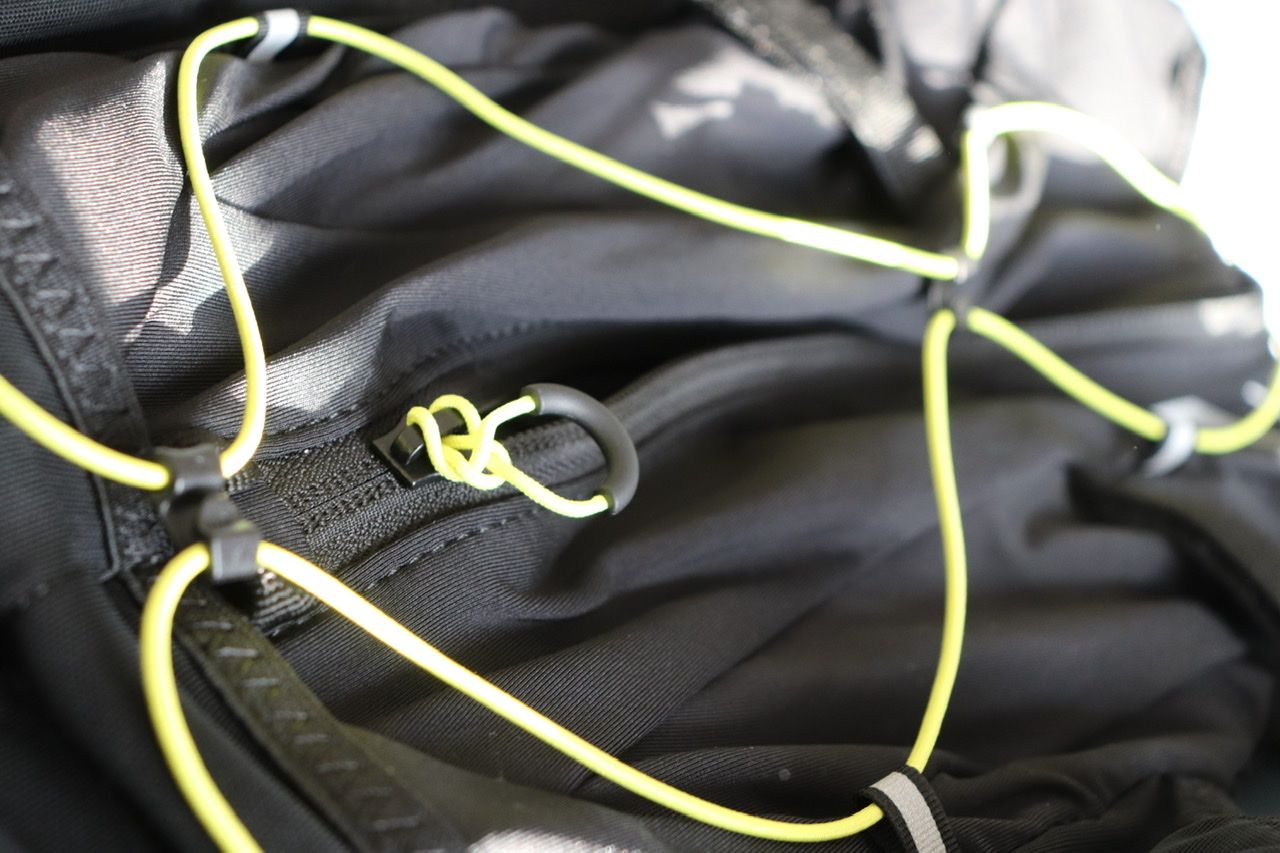 More pouches than a mob of Kangaroos - Plenty of little holes for you to stuff items into, but saying stuff sounds messy, These holes are conveniently placed so you're not feeling like a T-Rex.
Flexing hard - the pack comes equipped with Two Flexi bottles which are 500ml each, made from the usual materials so that they slip right in. But don't worry the bottle pouches are not specifically designed for these bottles and you'll easily fit the other brands in.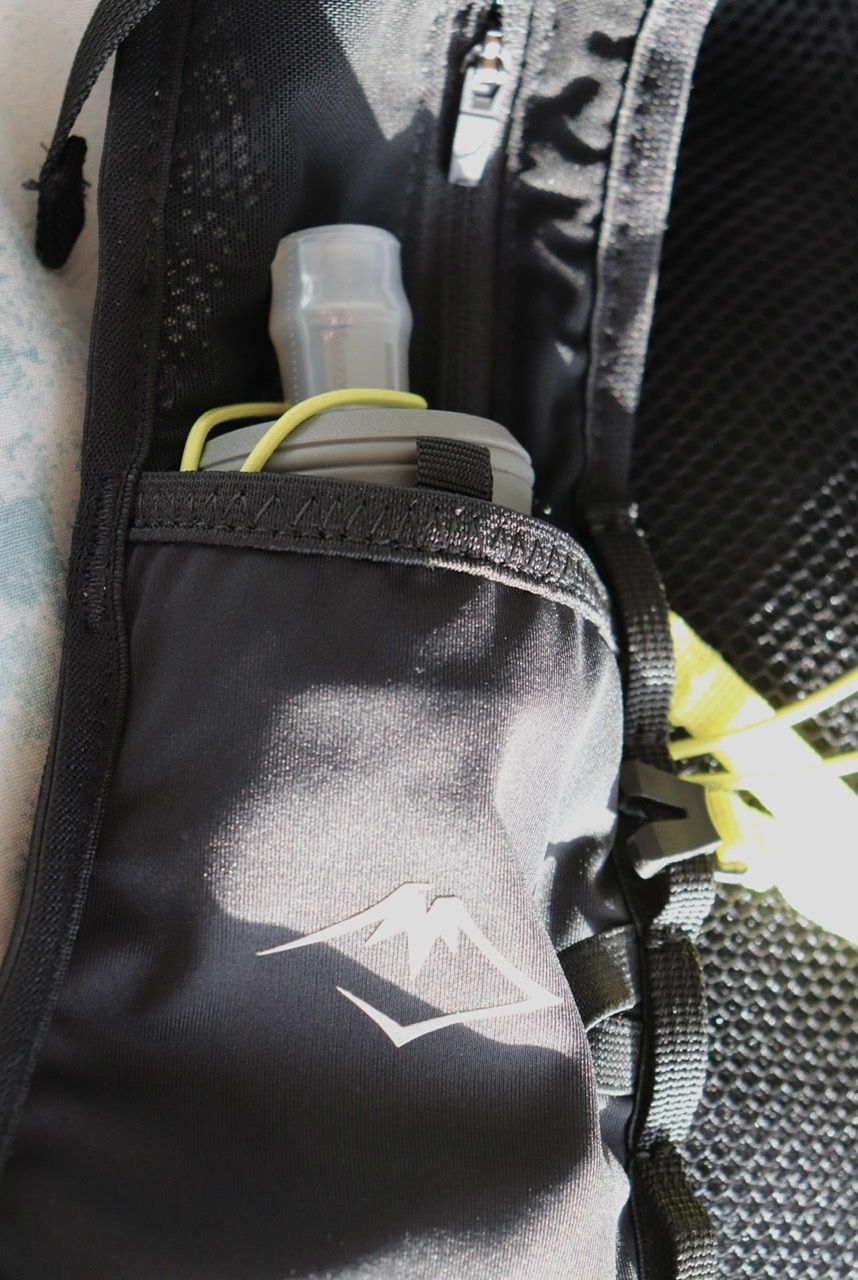 Strap City - another much welcomed addition is the adjustable straps. There are 3 front straps in total and each With loops running up and down the front sides, all you need to do is push the clip back on its self and they pop right off to you can move them up and down. BONUS ITEM! The new magnetic strap, working with a hook and loop system with the added benefit of a strong magnet to keep it locked down. It works and it's really useful, it doesn't shift either when running. One thing to note is that the Magnetic catch is apart of the Tasuki System as described above Previously the straps on some ASICS packs could be easily lost but the way they have been attached on this pack means its near impossible to loose them whilst running.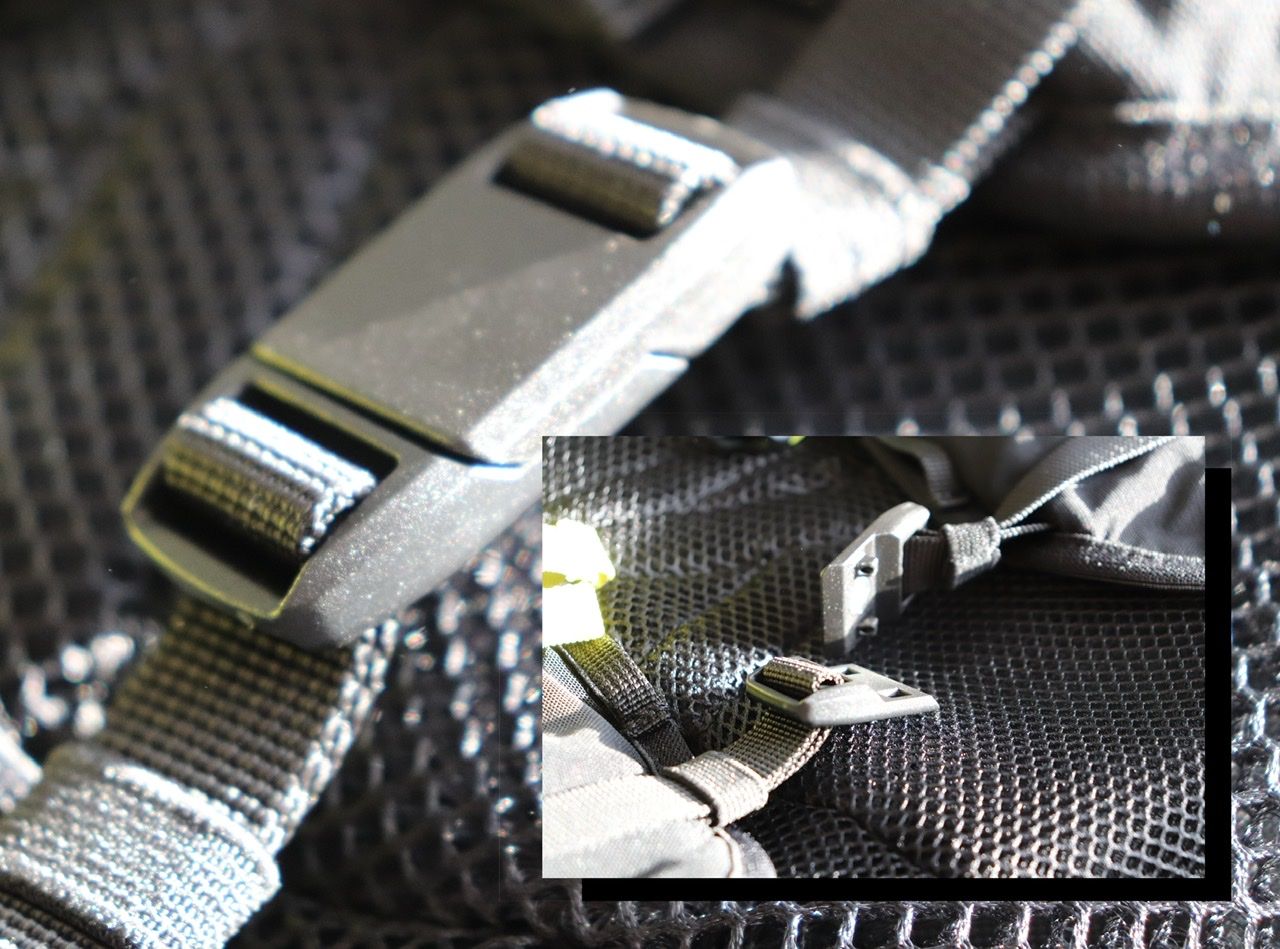 One More Thing… In the Top Left zipper compartment there's a little whistle, one less thing you need to worry about right?

Again using the previous version as an example. The pack fitted fine but it was far from being breathable, if salty back sweat was your thing, then you'd be producing your own water whilst running. Thanks to a laminated back you don't need to worry about the contents of your pack becoming soaked in sweat! And another thing to note is that there is a separate compartment for a full size water bladder.
Maybe you want to Call this a run commute review maybe but over the last week I've loaded it up for work with my lunch, deodorant, phone, headphones and gym gear for after work and its been full and had a bit of weight to it. But once you've got the pack on and set the straps just how you like them it barely feels like you have anything on your back at all. The pack doesn't even move in the slightest.
Quite simply this new pack just works.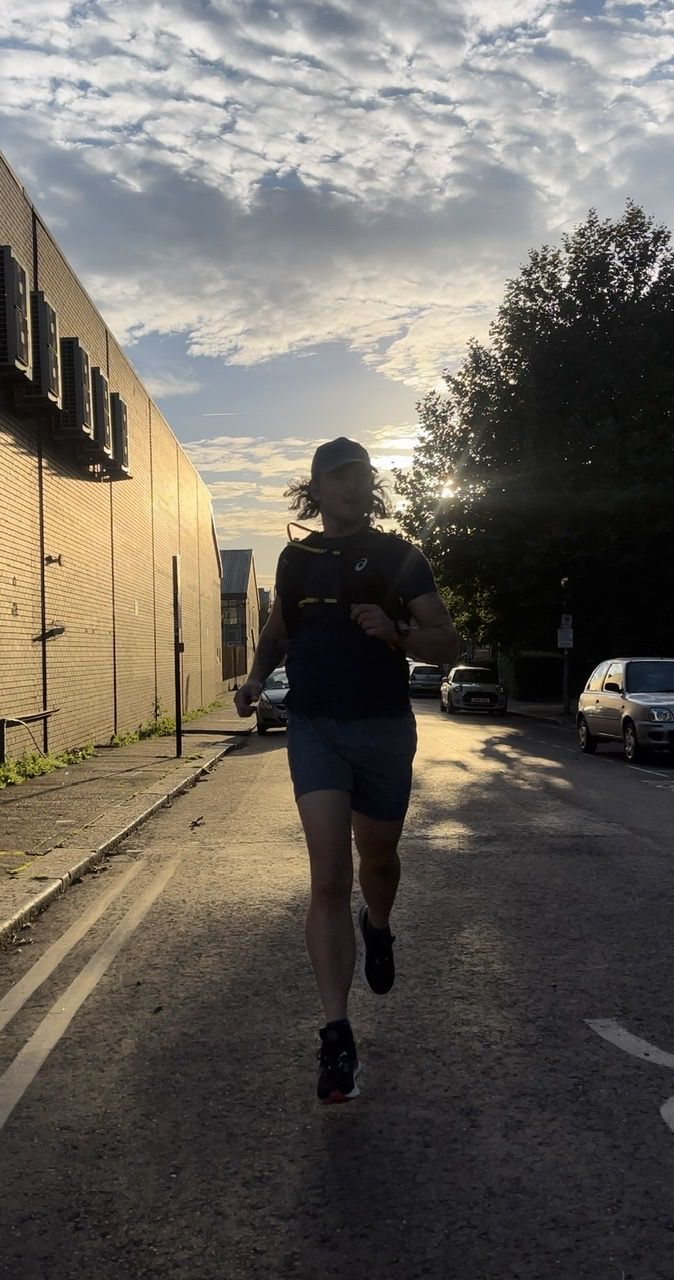 written by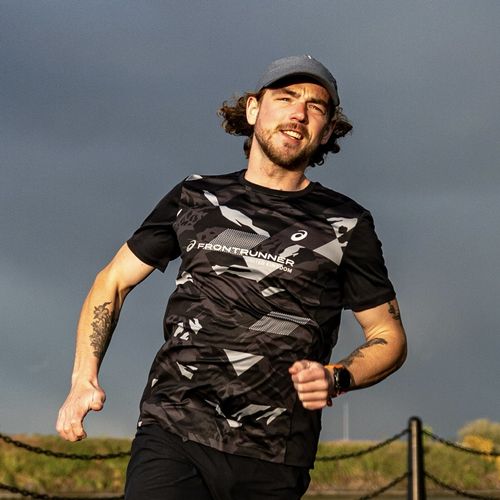 My Disciplines