A lightweight, racing flat which also offers great stability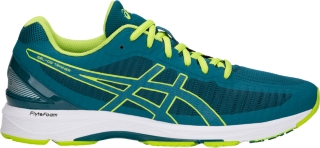 GEL-DS TRAINER 23
Product Details The GEL-DS TRAINER 23 has undergone a...
EXPLORE MORE
I've been a devout Kayano wearer for several years now. As someone who over pronates slightly the Kayano's offer the support I need to train and run over longer distances, however I'm taking a bit of a break from the marathon distance and I wanted something lighter to help me race faster. 
As someone who suffers from weak Achilles I was nervous of running in lighter shoes but I've discovered that the ASICS Gel-DS Trainer 23 is great for those who want a lighter shoe but also need a bit of support.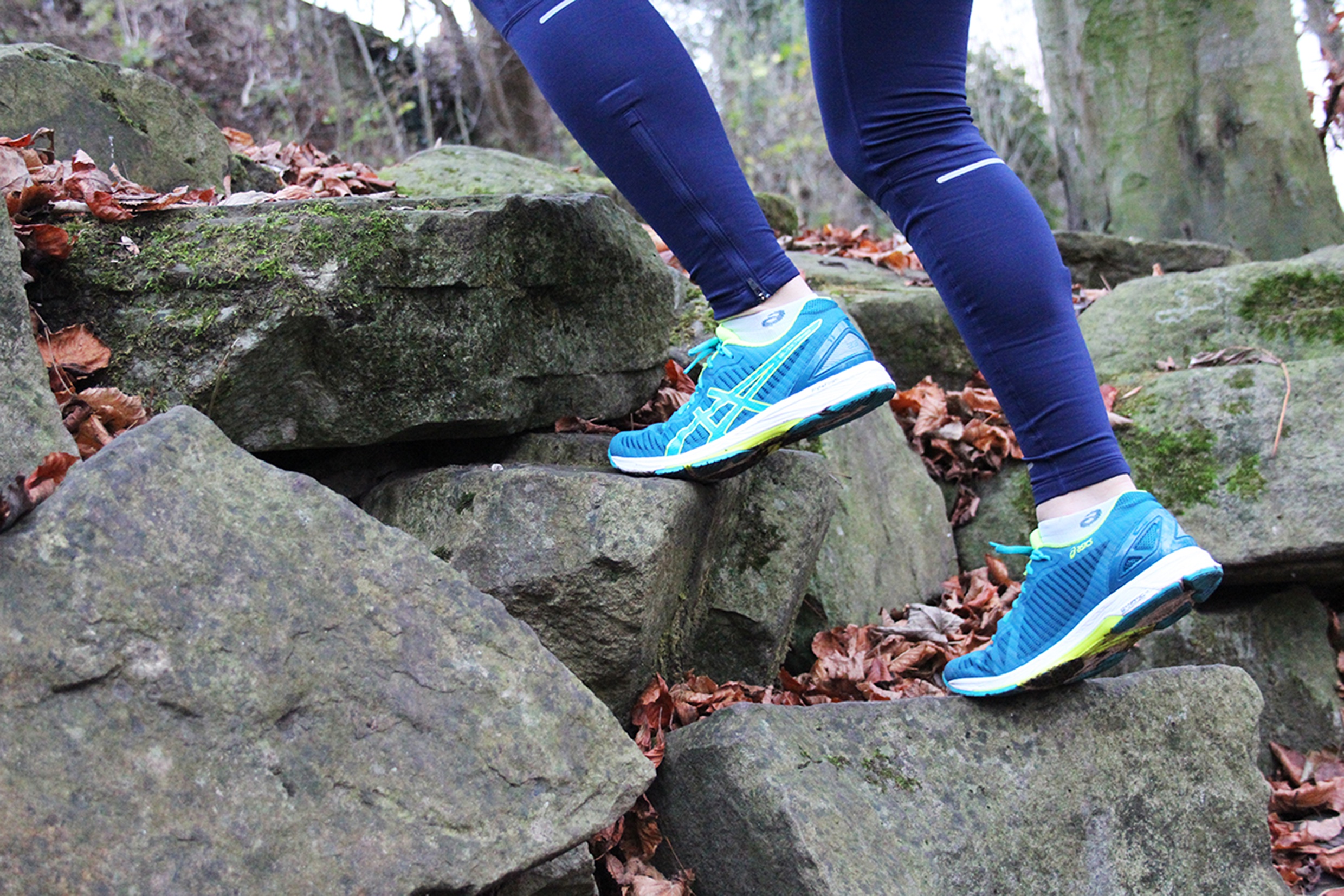 In terms of the technical bit, the Gel-DS Trainer 23 features the Dynamic Duomax, a new supportive element which stabilises overpronators in mid-stance and helps to create a more fluid transition, adding stability in the midfoot area. FlyteFoam technology in the midsole alongside the rearfoot gel provide great levels of cushioning and the Adapt Mesh upper also improves flexibility and lateral stability. 
The shoe also features an external clutch counter replacing the inner heel counter, which wraps the heel, providing support whilst retaining the lightness of the shoe. The shoe fits snugly but has a spacious toe box and the Duosole (which feature tiny studs under the forefoot) has a great grip (though do still watch out for slippy autumn leaves!). 
The Women's version also comes in a gorgeous deep Aqua colour (which just happen's to be my favourite colour) with bright neon lime features, which combined with the 3M reflective threading in the mesh uppers look great especially in low light conditions.
Due to coming back from injury I've raced tentatively several times in these shoes, over short distance at the road relays to the Manchester Half marathon and love the racing-flat feel these shoes offer whist not compromising stability. It's also my go to training shoe at the moment both on the road and track. I'm really looking forward to trying them out properly at the Stockport 10 in just over a week.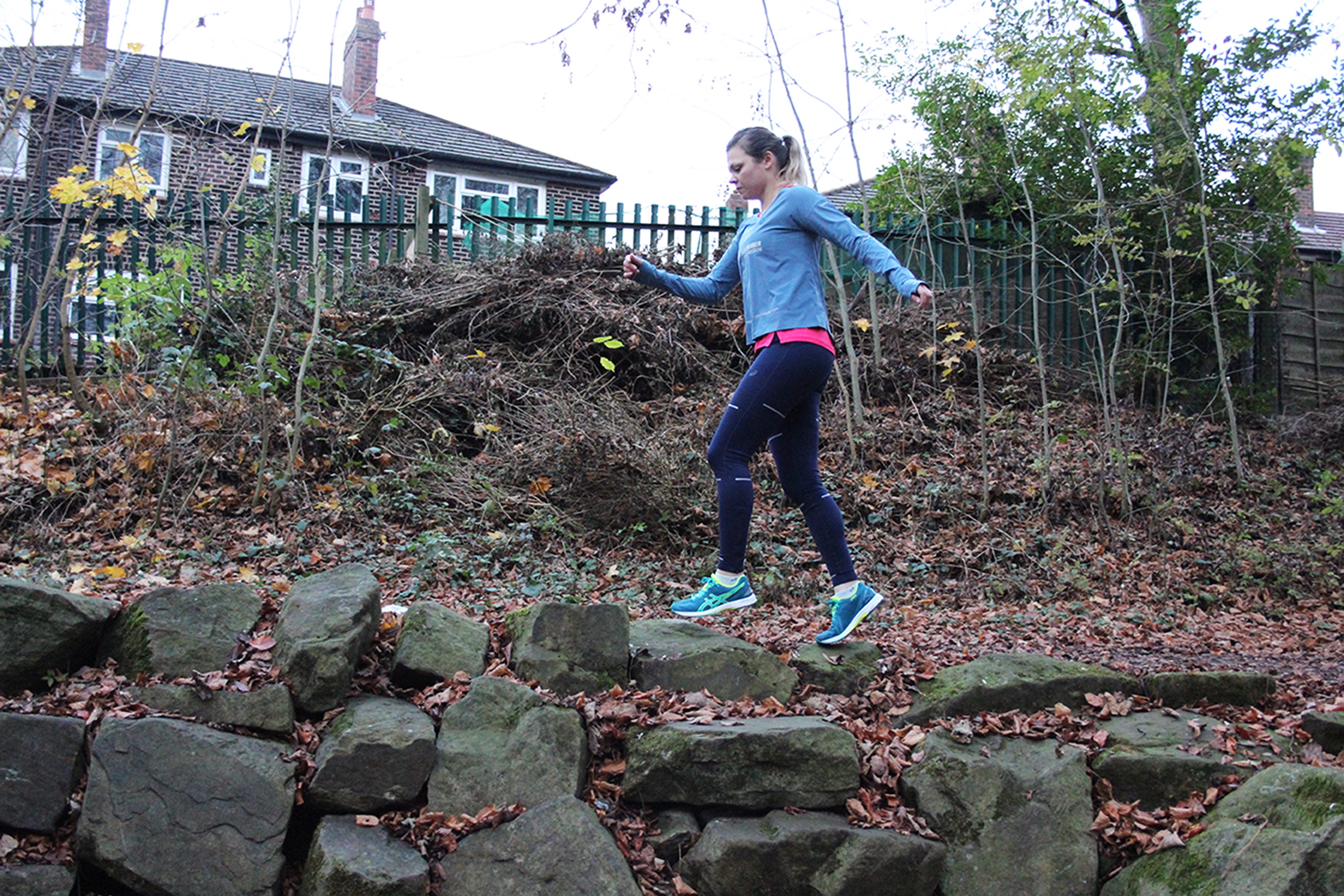 written by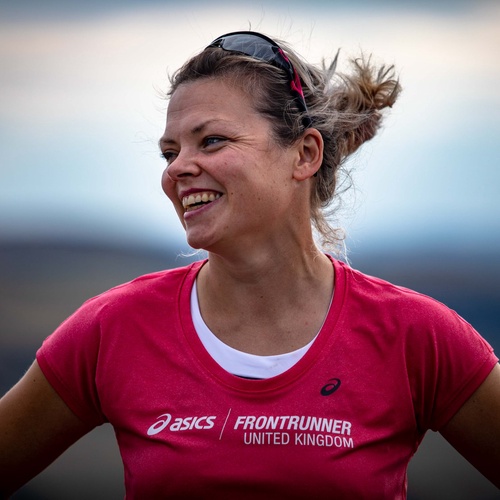 MY DISCIPLINES
MY DISCIPLINES