I was recently lucky enough to spend a week out in Portugal with some of my ASICS FrontRunner team mates from across the world. We enjoyed a week of swimming, running, cycling, surfing, dancing, mobility and so much more. As part of the week there were two track sessions on the agenda, and I'm not going to lie but this did fill me with a slightly uneasy feeling.
The track and I don't have a great relationship. I find it an incredibly daunting environment. My first ever track session was a disaster, I felt out of my depth and really unwelcome and its always stuck with me. I tend to overthink my speed sessions, but adding the word 'track' into the mix really leaves me freaking out. I spent some time in 2019 working on this and had just about built enough confidence to embrace these kinds of sessions, but having spent many months avoiding speed sessions altogether I was finding myself in a bit of a tizz.

Tuesday morning arrived and we all headed down to the first track session of the trip, led by our UK Teamie Marcus. Somehow it felt less daunting knowing the person leading the session and I having such a big group around me, I hoped to just get my head down and dig in. We started with a series of drills then got into the main session which was based around alternating between our 5/10k pace over 5 minutes. I really liked the time element, no pressure that I would finish last as everyone was running at the same time and I soon relaxed into it. By the end I actually found myself smiling and thinking, ok I like this! I spent the rest of the afternoon swimming, but was still on a real high from the morning.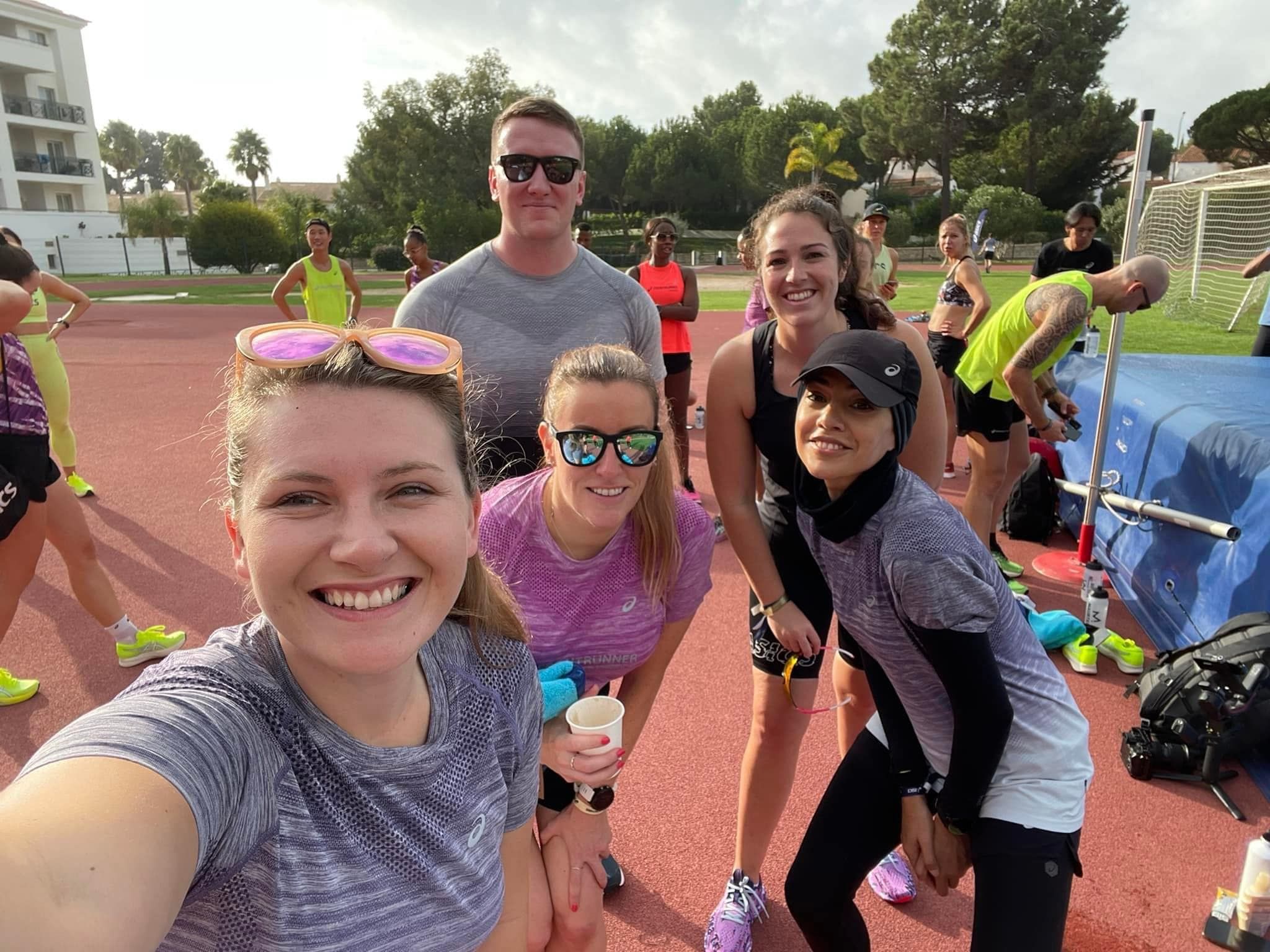 The next track session was Thursday and I told myself I was going to suck it up and go, I had done this once, I could do it again. Mustafa Mohamed, Swedish 3000m steeplechase runner, was leading this one and my roommate Arina convinced me to go based on her prior experience of one of Mustafa's sessions. I was all ready in my kit, but just 30 minutes before the session I flaked out as I was feeling too nervous, which I felt really stupid about. However, once I saw everyone warming up on the track I got major FOMO and told myself to go for it and hopped onto the back of the warm up.
This session was truly brutal, 40 seconds on 40 seconds off, I was totally out of my comfort zone. I gave it my absolute all, just 40 seconds to recover felt very tough, but I ploughed on. Everyone was digging deep and encouraging each other. I think we were all glad it was a rainy day and we weren't doing this in the heat! Again, when the session was done I was absolutely buzzing and very glad I toughed it out.
I guess the moral of the story is to not overthink things, do the sessions that challenge you, that take you out of your comfort zone and just embrace it. Very grateful for the time in Portugal to get me back on track with my speedwork and build my confidence once again.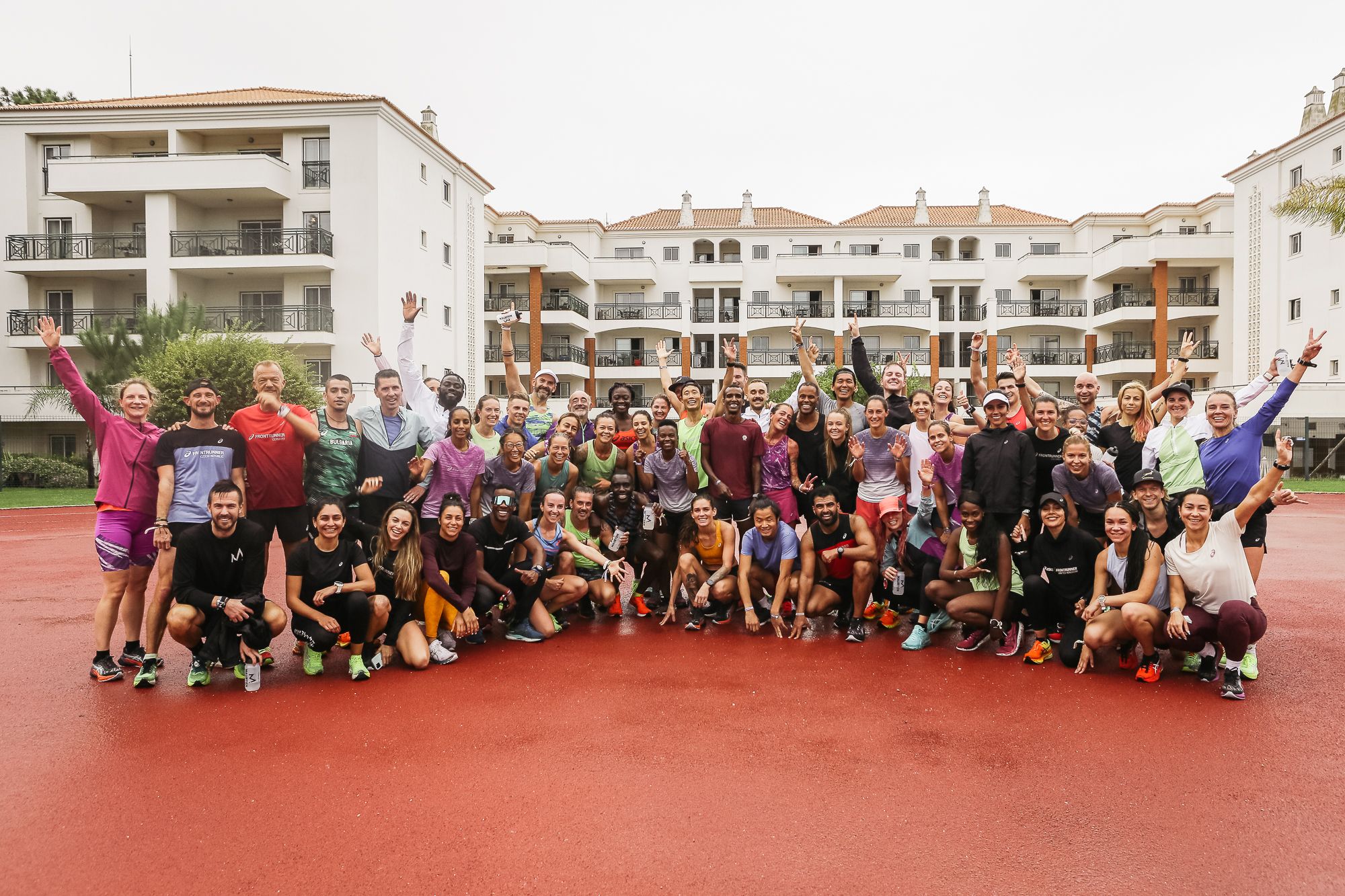 written by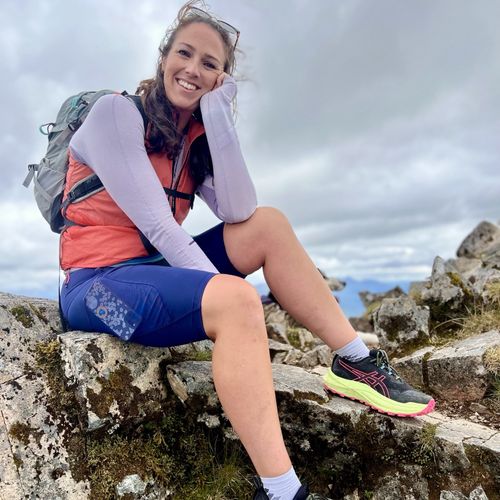 Becca B
Envrionmental Research from London/Southport

Age group: 30 - 35
Club: Greenwich Tritons, Southport Strollers

MY DISCIPLINES