In this blog I review the ASICS Gliderides that I wore at Manchester Half Marathon which I ran on 12th October 2019.
I was delighted and super excited to receive ASICS GLIDERIDE trainers in September. I've been wanting to rave about them for a while but decided to wait until I had completed my first race wearing them- which I did at the Manchester half marathon on the 12th October.

Gliderides: the technology of the glide

The shoes are part of the METARIDE family- they are designed for runners wanting to run more efficiently . 

|It has been designed and tested (at the ASICS Institute of Sport Science (ISS) and validated at Progressive Sports Technologies) to help runners save energy over the long run. The GUIDESOLE technology provides a shock-absorbing landing zone, which lessens fatigue, while the curved sole design and a stiff forefoot saving runner's energy by reducing ankleflexion.

A 5mm heel-to-toe drop works with the stiff forefoot to allow for an easier transition from footstrike to toe-off. The shoe also incorporates, AHAR Plus Outsole – proprietary high abrasion rubber provides durability, FLYTEFOAM midsole technology and FLYTEFOAM propel technology. 
First impressions
Before racing in them during the Manchester half marathon I wore them during shorter distances to get used to wearing them. The first session I wore them to were to my local clubs Strength and speed session. 
My first impression was wow- they definitely felt different to my usual shoes the Kayanos/GT 2000s/DS trainers.
The heel-toe drop and curved sole did alter my gait when walking which took time to adjust to and I certainly felt taller.. (being 5ft 3 and all!).
However, sprinting in them felt amazing..! the only way to describe it is effortless!
Recently, I've been coached by fellow Leeds ASICS Front runner Curtis and one thing I learnt from him is aiming to achieve the triple extension:  Back power leg, Hip Extension, Knee Extension, Plantar Flexed Foot. Mastering this improves your running economy which allows you to run faster. Trying to increase/improve anti gravity movements is particularly difficult for the right side of my body affected by cerebral palsy and I always struggle to get the 'high knees' that you typically see in seasoned runners and athletes.
The design of this shoe makes this movement much easier and effortless and I was delighted to note that my gait naturally improved. 
As I gradually 'broke them in' I got used to them. It is now the point that my Kayanos feel like they have less 'oomf' and spring to them!
Video clip: testing out the Gliderides before my strength and speed session with my running club.
Manchester half marathon race experience
I was excited to try them out during the Manchester half marathon and purposely chose this course because it is flat.
The shoe is designed for neutral runners. As I am an overpronator I didn't want to test them out on a hilly course.
I started the race in sub-optimal conditions: fatigued-I had completed 2 other half marathon races in the 4 weeks prior to this race, I hadn't tapered (I deadlifted 70kg and squatted 50kg for multiple reps 48 hrs before racing) and hadn't 'carb loaded'. It was also raining heavily!
The positives
They felt amazingly cushioned and were easy to run in. Knowing I was able to do the triple extension without actively thinking about felt great and gave me confidence. The miles felt easy and before I knew it I was at mile 8. This was massively reassuring- especially as I did not feel like I was on top form at the start.
The longest distance I had ran in them prior to the race was 4 miles. I was very pleased that I finished the race without any blisters or sores. In fact I haven't had any blisters/sore even breaking them in. 
They felt very light in comparison to my comfortable kayanos. There were a few hills during the race and they felt a lot easier to run up. I usually despise hills (haha!) so sent a mental thank you to ASICS when running up hill instead of my 'why am I doing this to myself!'.
The not so positives
I wanted to critique these trainers properly but really had to think long and hard to come up with 'not so positives'..
As previously mentioned it rained heavily. I have had trainers in the past which have been exceptionally slippy to the point I have fallen over in wet/icy weather. These trainers weren't slippy per say but it didn't feel 100% secure and there was the odd time I thought it felt a little slippy. As these trainers are designed for improved efficiency and speed I think this is not at all surprising. Most speed trainers have a little less grip.
I also noted I did overpronate a little. It didn't cause any pain or discomfort but it was enough for me to be aware of. Again to be expected as I naturally overpronate and neutral runners should not have this problem.
I finished the race in 1:55:19 39 seconds slower then my PB time BUT considering I raced in suboptimal conditions and I pretty much crashed from mile 8, in which I stopped/started/walked multiple times I was very surprised that I was so close to my PB (in which I didnt stop once). If I didnt walk I would have been on target to finish just under 1:52 hrs which would have been amazing! I really do think the Gliderides improved my running economy allowing me to maintain a faster pace.
 Edit: whilst it isn't an overall PB it is a course PB; 3rd time I had completed this race! Thanks Gliderides :)
Summary
Pros

Light
Improves running gait
Effortless
Excellent racing shoe
No blisters/sores wearing them
Cons
Better suited for neutral runners
Less grip in slippery weather 
In view of my overpronating gait I would avoid wearing them for races with varying terrain/hills
Verdict
I love the Gliderides and I will continue to race in them- especially during flat 5km/10km and half marathon routes. I will definitely get them again. Also they look lovely (not important thing when attempting to PB but I approve ;) ) 

You can buy a pair of Gliderides here: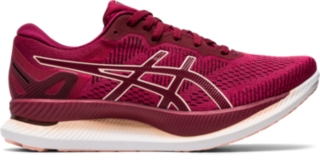 GLIDERIDE™
The GLIDERIDE™ shoe lets you run longer while expending less energy. GUIDESOLE™ technology in this sole is the key function in the GLIDERIDE™ shoe. Here is how it works: Improved cushioning reduces muscle load at foot strike...
SHOP NOW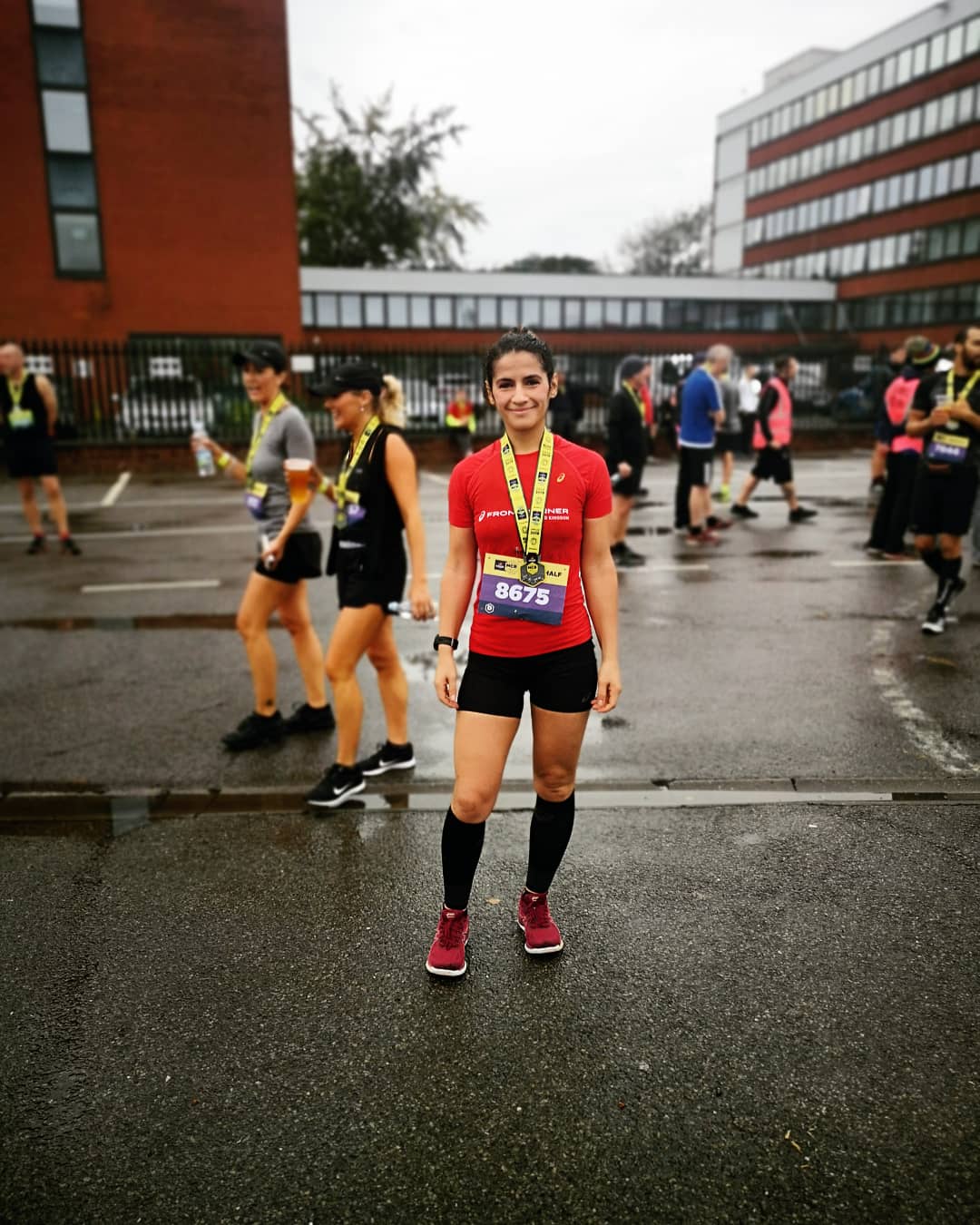 written by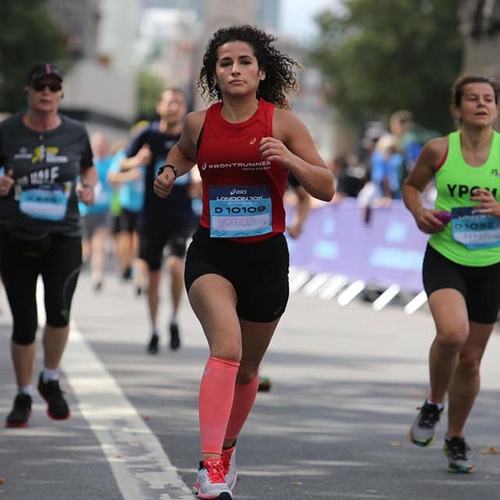 Hadooli
Children's doctor and PhD Student from Leeds
Club: Hyde Park Harriers
MY DISCIPLINES
MY DISCIPLINES