I get asked lots of questions about running as an older runner and especially for beginner's tips. From my research, talking to medical professionals and lots of my own trial and error experience, this is my best advice!
Check With Your Doctor
Before you do anything, it's imperative that you CHECK WITH YOUR DOCTOR. Get his or her clearance to proceed with your fitness plans.
Never, ever skip this step.
What is your WHY?
Another pre-exercise step is to sort out your mindset. What is going to keep you motivated to stick to your running plans? What is your WHY?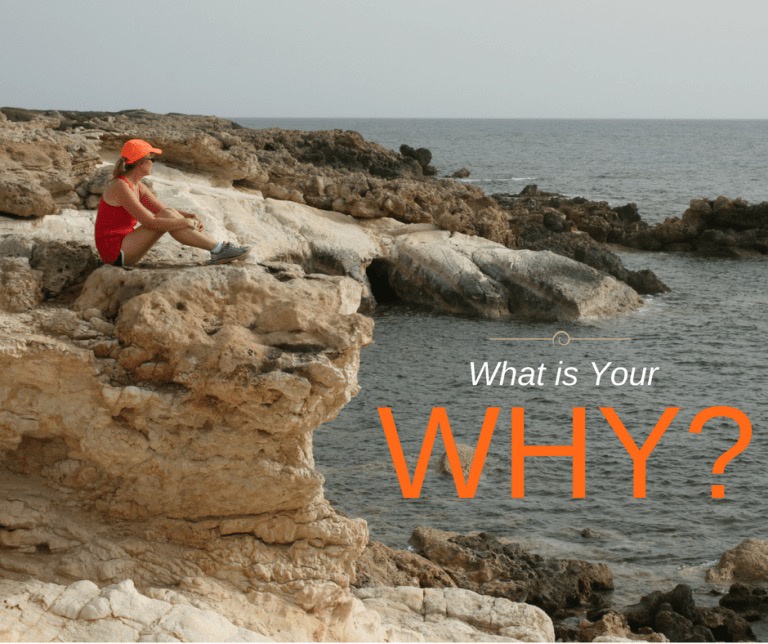 The reason you go running – your WHY – is the single most crucial aspect of your running plan. If your WHY isn't compelling enough, it's more than likely that you'll stick to your resolve for two, three maybe even four weeks at a stretch and then life will get right in the way and you will gradually come to a stop. We've all done it.
Your WHY will keep you going on all those days you're on the verge of giving up.
Try this exercise to help you nail your WHY…
Why do you want to start a running programme?
And I want this because...
And I want this because...
And I want this because...
And I want this because...
And I want this because...
The real reason I want to start a running programme is..........................................
................................................................................................................................................................................................................................................................................................................................................................................................................................................................................................................................
Start Small
Next it's time to plan your very first venture into running. To create a new running habit, start small. Instead of vowing to get out there for 30-40 minutes every session, aim to 'make it so easy you can't say no' (Leo Babauta). What this means is that you're setting yourself up for success which is really important in the early stages of any new exercise plan. As a suggestion, lace up your trainers and aim to go out for just 5 minutes. Your mind will present much less resistance to this idea than it would if faced with a 40 minute session. It's extremely likely though, that once you're out there, you'll do more than 5 minutes. The thing to remember – and this is key – is that once you've done your 5 minutes then you've successfully achieved your task regardless of whether or not you go on to do more. This is a great tip for every newbie runner but particularly as we get older as it makes for the gentlest introduction to running I can think of; one that increases your chances of success.
Start Slowly
Start really slowly. When you're running slowly your injury risk is lower and you can build up gradually. What is slow? Well, if you can talk fairly easily as you are running but have to pause occasionally in the conversation to catch your breath, that's just about right. And if you don't want to, you don't ever need to think of going faster. There's no such thing as 'too slow'. Slow running will always be better than no running.
Minutes Not Miles
When deciding how long each session will be, think in minutes and not in miles. So go out for 1, 5, 10 minutes or so, not 1, 2 miles or 3 miles. The distance is not important at this stage, the time spent on your feet is.
Hydrate, Hydrate, HYDRATE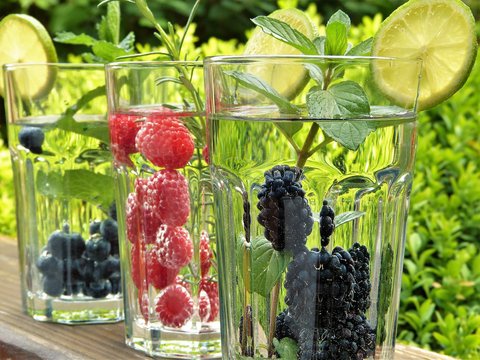 Making sure you drink enough water is more important now than ever before. We experience a decreased thirst sensation as we get older and our kidneys aren't able to conserve body water as well. Add into that the hot flushes and night sweats of menopause and it's easier to become dehydrated. As well as drinking water, eating water-rich foods such as fruit and vegetables helps with this.
Expect Training to Take Longer
Accept that training your body to adapt to the stress of running will take longer now. So when you see beginners '6 week to 5K' plans you may well get there in that time but it's common for it to take longer. How much longer? That depends on your own body and listening carefully to the signals it's giving you…
Listen to your body
Yes, I know that everyone says it but what the heck does it actually mean for you as an older runner? What exactly are you 'listening' for? Basically, you're looking for signals that you may be doing too much, or overtraining. Signals such as feeling unusually tired all day long, your running sessions feeling harder, your resting heart rate being higher than normal (check your pulse). You may experience more frequent colds. You may experience frequent soreness or be aware of niggling aches and pains – it's far better to rest and stop them now before they turn into a full blown injury. You will get to recognise the signs in your own body. For me, I notice increasing tiredness plus a big dip in my mood. If I ignore these signs and continue I'll likely succumb to a virus infection.
It's really important to become your own expert on monitoring your body's response to training. The top priority is to do the next workout only when you feel recovered, and not rely completely on any plan you've downloaded. At the first signs of overtraining-rest. Eat well and try and do everything you can to get enough sleep (which I do appreciate can be an issue, especially during menopause!) Remember: you don't improve in fitness when you're running, but when you're recovering. YOU IMPROVE WHEN YOU RECOVER.
Don't Just Run
As an older runner, don't just run. Add some cross training and strength training into your week. Cycling, swimming and walking are good choices as is yoga or pilates to work on your flexibility.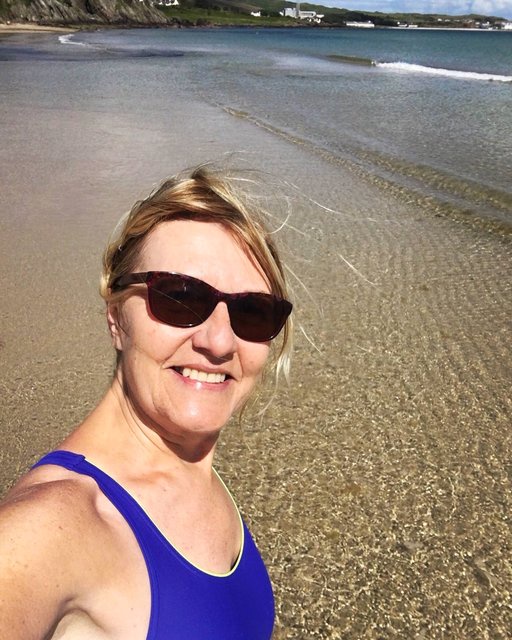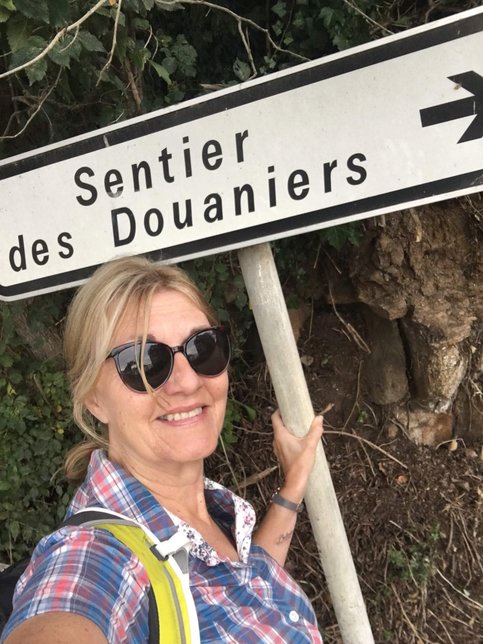 Because the risk of osteoporosis skyrockets following menopause, strength training will really help you now. Strength training exercises will help to build bone and muscle strength. When muscles pull against bones during exercise, this stimulates the bones to become stronger.
You can do this in the privacy of your home if you wish using dumbbells and resistance tubing and the like and there are plenty of videos online to help you. However, if you're new to strength training you may want to seek advice on exactly how to proceed. Sets and repetitions are the basis of strength training programs. You need to know what they mean and how to do them.
A repetition (rep) is one completion of an exercise – lifting and lowering a weight in a controlled manner - and a set is just how many of these you do, one after the other without stopping before pausing and then starting the next set.
Coaches will often perhaps say 'do 3x10', meaning 3 sets of 10 reps. So you'll be doing a particular exercise 10 times before pausing briefly and doing another 10, then another pause before the final 10. The idea is to select a weight and number of reps and sets which challenge you – by the time you get to the final set you should just about be able to complete it.
You'll have more choice if you opt to go to a gym where there are weight machines, medicine balls, kettlebells and lots more to add some variety to your strength training programme.
Make self-care a priority
Don't skip it! In your 20s or 30s you can 'use and abuse' your body but when you hit your 50s, 60s and beyond it's a different story. Here are 3 suggestions for great practices to adopt:
Massively up the fruit and veggies.
Indulge in an oil-based massage a couple of times a month or at least ensure you regularly rub oil all over your skin at home. As well as giving a deeply satisfying treatment to your muscles and encouraging the blood flow, it will really help your older, drier skin and help prevent night time itching through flakiness and dryness.
Experiment with meditation. The more ways you can find to learn to relax, release tension and establish mental calm, the better for your overall health.
After all that, these truths are common to us all, regardless of age:
Understand that running is hard, even after years of practice. Learn to get comfortable with being uncomfortable.
What you put in is what you get out.
Progress will not be linear. Some days are better than others. Showing up is everything.
Don't worry. This process is the same for everyone.
Just lace up your shoes, and get out the door.
written by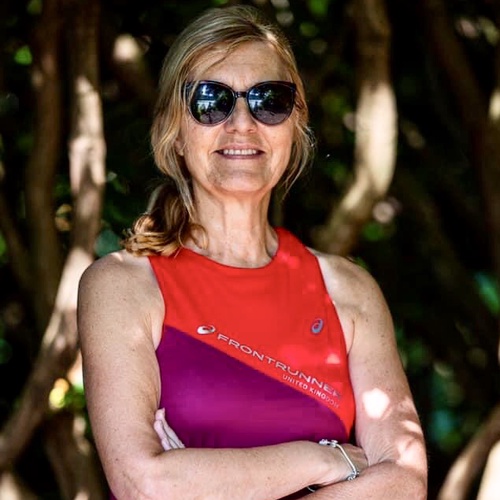 My Disciplines