I recently completed my first ever Ironman event in Italy. This involves a 3.9 km swim, 180.3 km bike, and 42.2 km run. This is a mini review of how events unfolded!
We were lucky that this event went ahead at all. Originally scheduled to take place on Saturday 17th September, the race was postponed due to a forecasted storm. This proved to be the correct decision, with the storm rolling in as predicted. Fortunately, the weather on the Sunday was perfect for racing and the organisers managed to combine the Ironman race with the scheduled Half Ironman. The extra day of eating rice and napping was appreciated!
The Swim
This discipline has been where I have had to invest the most time to improve in the build-up to this Ironman – 3.9 km is a long way! I was happy to get round the sea swim course in ~69 min relatively unscathed.
I positioned myself towards the back of the 60-70 min starting pen and found myself getting overly pumped when Thunderstruck by AC/DC was played through the speakers. I managed to get into a decent rhythm from the start of the swim, despite the sea being relatively murky (difficult to see feet!). I seemed to be able to hold a decent line from buoy-to-buoy and put in a surge with about 300 m to go. This part of the Ironman basically went perfectly to plan, coming out of the water focussed on what was about to come.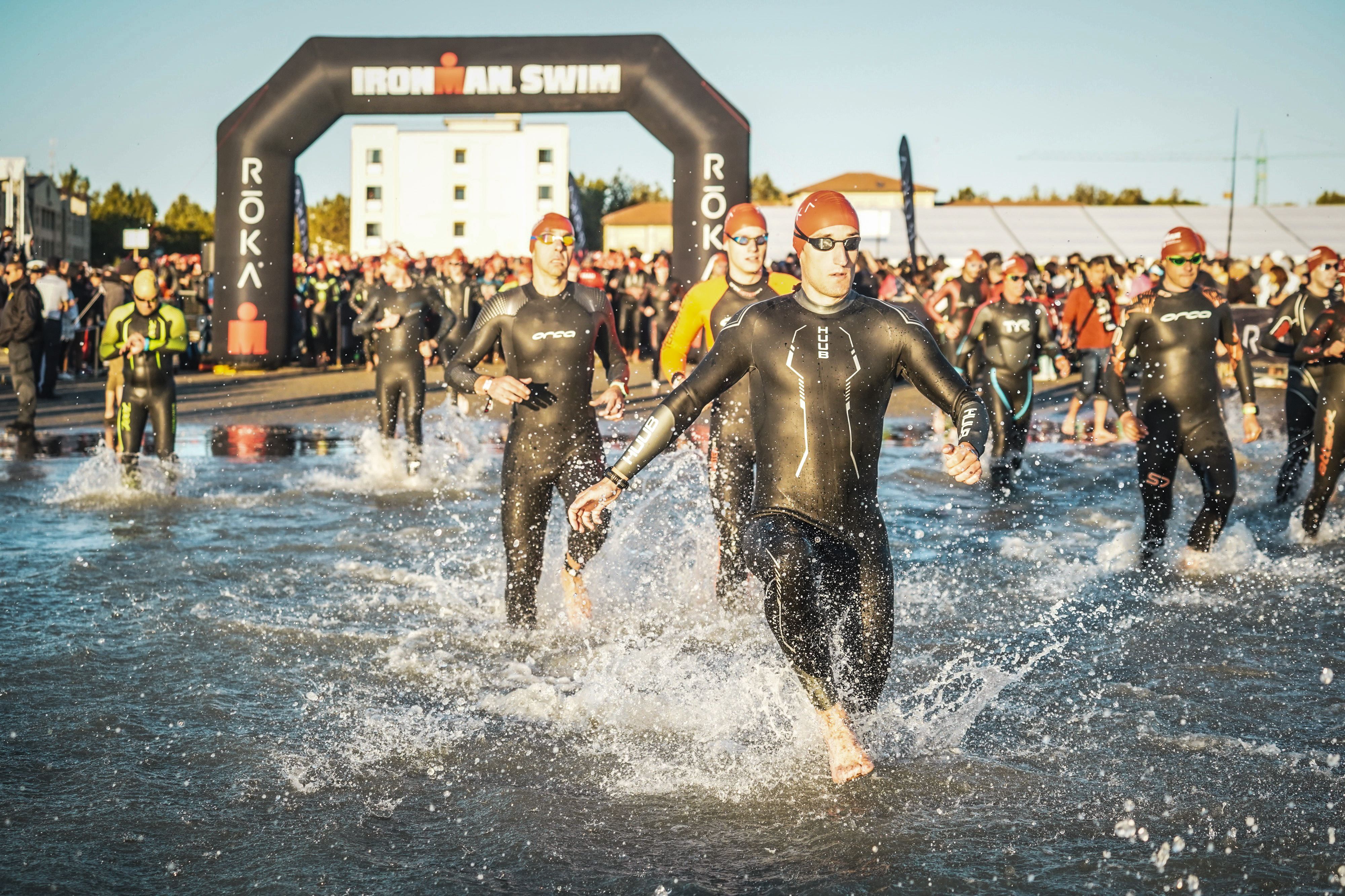 The Bike
After a bit of a faff tightening up my cycling shoes, I settled into my TT position and focussed on front loading my carbohydrate consumption. Training in and around Exeter during the build-up to this race meant the flat and fast Italian roads were a welcome addition. For context, the total elevation gain was ~400 m, while our standard 2-hour training loop was ~500 m of elevation gain!
The bike route was on a two-lap course, with the second lap being somewhat compromised by merging with the Half Ironman athletes – basically turning it into a draft legal race. I managed to put in a solid shift on the bike and just dipped under 5 hours (N.B., course was ~5 km short due to road works). Rolling into transition was the point that I realised I may have pushed a little too hard on both the swim and bike… only a marathon to go.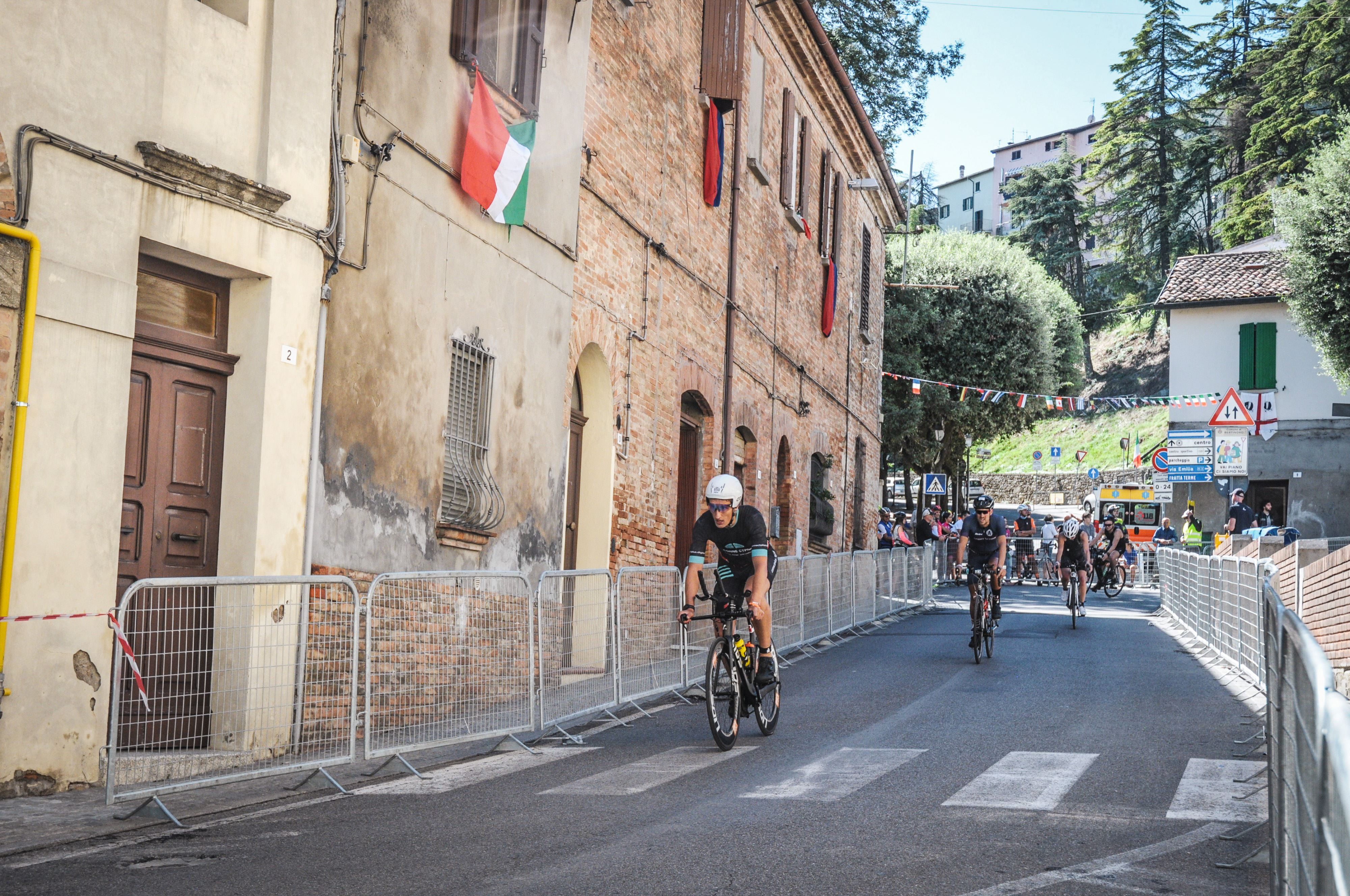 The Run
Calling this a run is generous. Having been on pace for the first few kilometres, I quickly found myself adopting a run/walk strategy and taking my motivational self-talk game to a new level (e.g., "I believe in believe"). Post-race, I still can't pin down why things went the way they did, other than trying to run fast after a long swim and bike is tough!
As I started ticking off the laps, I did manage to dig in and appreciate that I was doing well for my first ever Ironman effort. My run/walk strategy basically saw me trying to run to each aid station and then walk through these, making sure that I took something on. Seeing Emma and Eddy at different points on the course (and "supporter of the day," Holly) helped a lot too.
Crossing the line in 10 hr 13 min was a great feeling. It is hard not to get swept along with the cult-like feeling of this event, especially when the finish line commentator announces: "Rob Mann, YOU ARE AN IRONMAN!"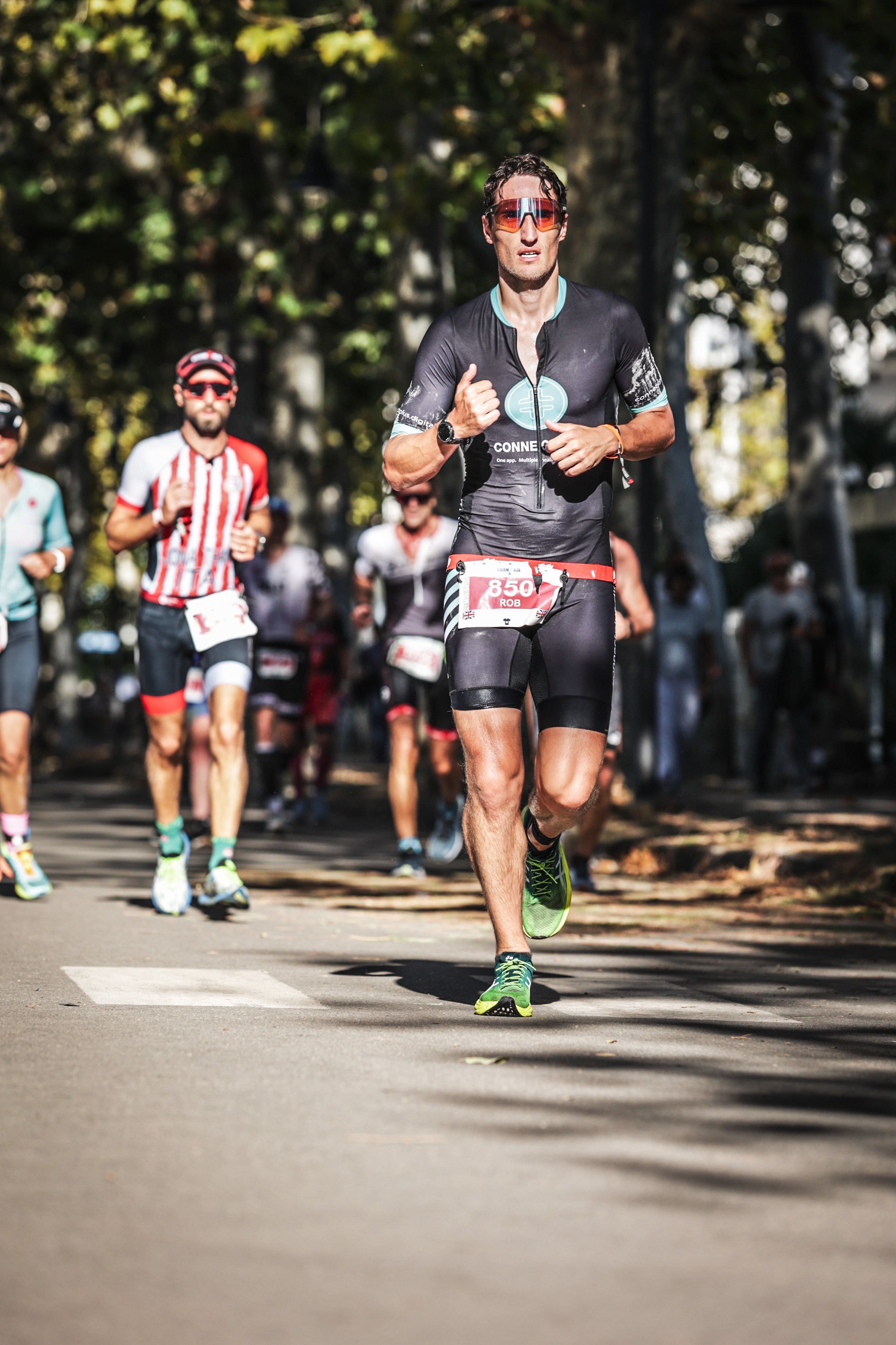 What next?
I have really enjoyed my transition to triathlon but can't say that I am going to rush back to the Ironman distance. My next goal is the ARC 50-mile ultra-race in January, which I think I will follow-up with a summer of Olympic and Half Ironman distance triathlon events.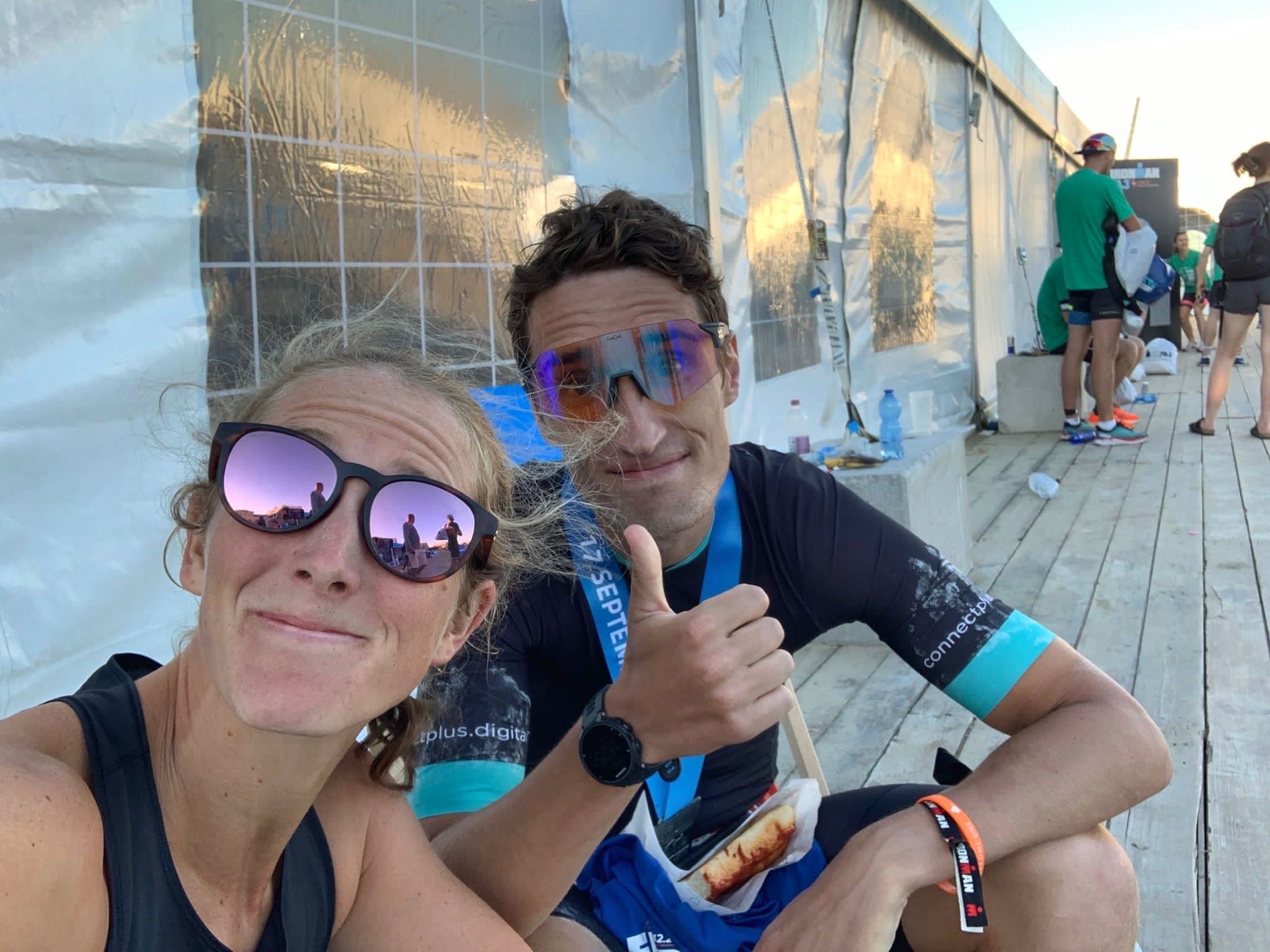 written by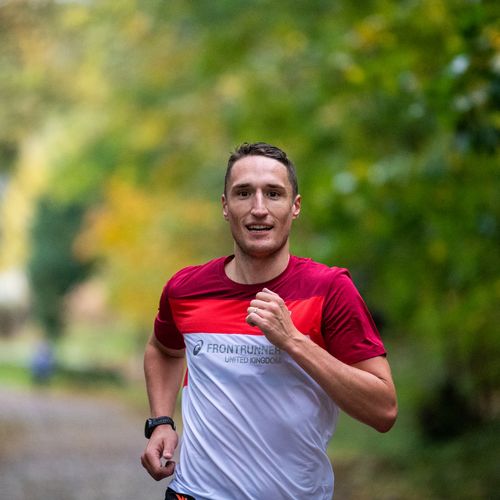 Robert Mann
Postdoctoral Research Fellow from Exeter


Club: South West Road Runners / Exeter Triathlon Club
Coach: Phil Wylie
MY DISCIPLINES